Honoring the wisdom that comes with age
.
Tribute to Frank Caro
"Get involved in community affairs. Help to call attention to the good things your community has to offer. Advocate for feasible improvements. Work with like-minded people to multiply what you can accomplish." 
-Words of Wisdom- Frank Caro, 1936-2020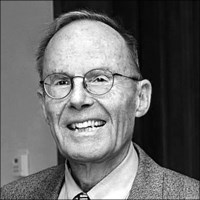 I am saddened and shocked to share the news that Frank Caro died unexpectedly on Friday, October 2nd, 2020. Frank was a dedicated community activist with an expertise in gerontology. He devoted his time and energy to making Brookline a better place for all.
Frank served as a Town Meeting Member in Brookline Precincts 8 and 10 for 16 years, and as a Town Advisory Committee Member for 7 years. Ten years ago, Frank worked to establish the Brookline Community Aging Network (BrooklineCAN). Frank was instrumental in making Brookline the first Age-Friendly City in New England. His passion for improving Brookline led to several notable accomplishments, including new benches for Beacon Street, the establishment of the Pedestrian Advisory Committee, forums on housing options for seniors, surveys on Brookline's older adults, Age-Friendly Business criteria, and so much more.
This is a devastating loss for our community.
His family requests that donations in Frank's memory be made to the Brookline Senior Center.
The Boston Globe:
https://www.legacy.com/obituaries/bostonglobe/obituary.aspx?n=frank-caro&pid=196899558&fhid=10132
---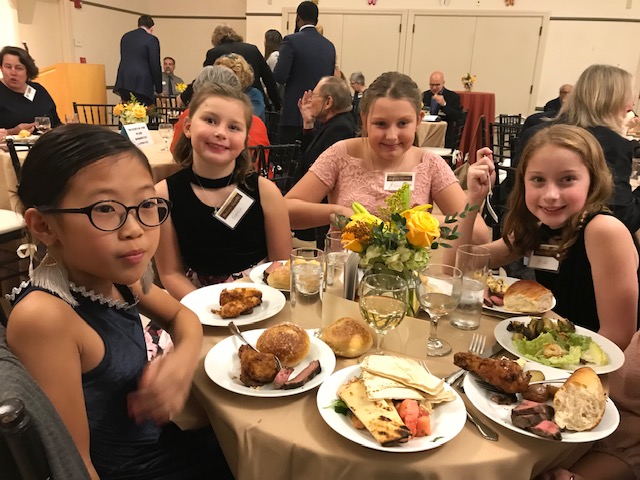 The pandemic has stopped us from celebrating together at our Annual Autumn Benefit where great food, company and a fabulous cause bring us together. This year we're seeking donations to make up for the $94,037 budget deficit on top of our usual fundraising for the van, more transportation and other critical needs. Thank you to those who have responded. Brookline Bank made a generous donation of $5,000. Bay State Federal Charitable Foundation donated $2,500.  With their check was this note:

"On behalf of the Bay State Federal Charitable Foundation we have enclosed $2,500 to assist with the reduction in your municipal budget. The pandemic has presented unprecedented challenges and we commend you, your staff and volunteers for their personal commitment to support the senior community in Brookline. "
I'd like to draw your attention to a document from the UMASS Gerontology Institute: https://scholarworks.umb.edu/demographyofaging/45/
"Councils on Aging are considered the 'front door' of services and support for older residents and those who care for them. They provide a wide range of programs and services designed to meet the varied needs and interests of a diverse population. During the pandemic, COAs have had to adapt significantly to continue the important work they do on behalf of older adults in the community."
We have launched Brookline Bazaar on Etsy Shop at  https://www.etsy.com/shop/brooklinebazaar. 
It showcases a collection of vintage treasures and collectibles from around the world including many one of a kind pieces that are for sale.  If you have a vintage item to donate, write jmilleygee@brooklinema.gov
October is a great time of year when the weather is glorious and the trees wear brilliant colors of scarlet, orange and yellow. Enjoy the last days of our Farmer's Market on Thursdays with juicy apples and festive pumpkins.
Welcome Mark Catalano, our new student intern. He is a foundation year student at Simmons. Mark is a US Air Force veteran and an outreach specialist at Volunteers of America. – – Ruthann Dobek, director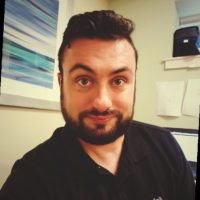 ♥ ♥ THANKS TO LILLY PLATT – – We would like to thank Lilly Platt who donated plants to people who are here to pick up their grab and go hot lunches. We also thank Buy Nothing Brookline, New England House Plant Enthusiasts, and Boston Plant and Garden Exchange for their cuttings, plants, bags and containers.

♥ ♥ ABOUT US
We are open by appointment only.  Questions to info@brooklineseniorcenter.org                    
Our social workers are available Monday-Friday 8:30-5:00
617. 730. 2777
We hope you and your loved ones stay healthy in the days ahead and we look forward to seeing you soon.
---
Autumn Benefit !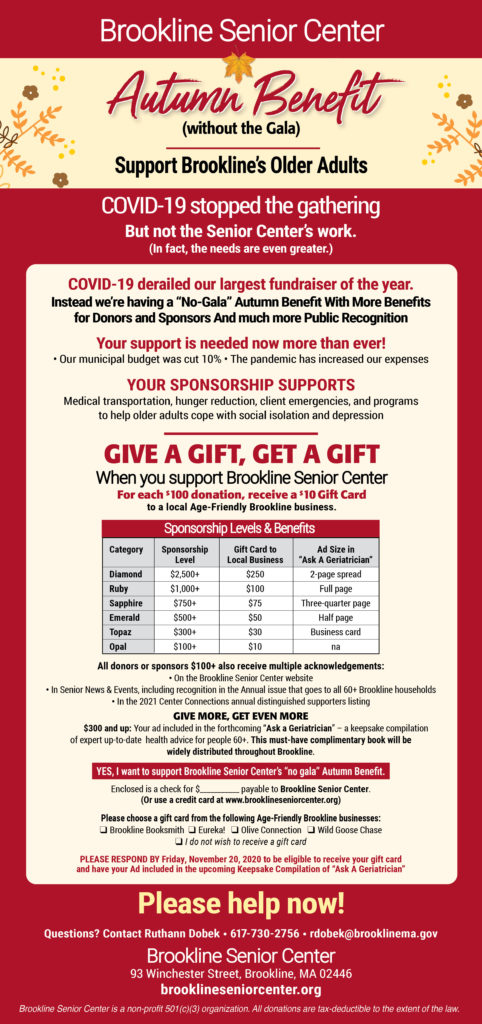 ---
In Memoriam
Our hearts go out to friends and family of our Center family who died recently. They will be missed but their spirit lives on. We extend our condolences and mourn their loss.
Peter Ames, Barbara Cohen, Lewis Cohen, Freda Mushlin, Miriam Sargon, Esther Schonhorn and Barbara Soyer.
Leave us a message: 617. 730. 2777 or email to rdobek@brooklinema.gov
---
October Hot Lunches to Go
SPRINGWELL' S GRAB AND GO LUNCH MONDAYS, WEDNESDAYS AND FRIDAYS
♠ Call us by 10:30 am two business days ahead to order your hot lunch: 617. 730. 2747
♠ Pick up is outside and you must wear a mask.
♠ You will not be able to come in to the Center for any reason.
♠ Staff and volunteers are in charge of the program. We will ask for your information on the phone so you don't have to fill out forms here.
You get the menu for October when you pick up your meal.  You can see it here:  https://www.brooklinema.gov/ArchiveCenter/ViewFile/Item/1932
We can also mail it: 617. 730. 2747
---
Online
.
Death Cafe, 11/12
Join us for a virtual Death Cafe, Thursday, November 12 from 3:30-4:30. Death Cafes are a place for people of all ages to socialize, eat and drink while talking about death and dying. There is no agenda, no advertising, no objectives and no themes. The only goal is to increase our awareness so we can make the most of our lives. Typically we provide tea and cake. Please have your own ready. Use this link:  https://brooklinema.zoomgov.com/j/1617262260
♠ You can attend by phone: 1. 646. 828. 7666  (landline charges may apply)
♠ Meeting ID: ID 161 140 1609
Info: Kate Jovin  617. 730. 2751 or Michael Allen 617. 730. 2754
Information about Death Café, visit https://deathcafe.com/what/
---
Sharon Devine's Exercise Class Wednesday + Friday

Call Sharon: 617. 730. 2769  or     sdevine@brooklinema.gov       for Zoom meeting ID and password
Exercise for Aging Joints  –  Wednesdays 11:30-12:30 pm
Similar to arthritis exercise class with focus on improving joint flexibility
Exercise to Improve Physical Balance  –  Fridays 2:00-2:30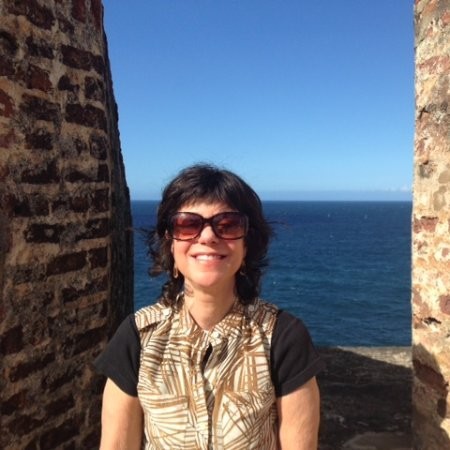 – – Devine
---
Living our Values Wednesdays
Wednesday mornings from 9-10 am on Zoom
Connect with editor@businessforum.com
---
Current Events Fridays
Friday mornings from 10:30-12 noon on Zoom
Connect with mkt128@rcn.com
---
Short Story Social Mondays
A good short story can provide the basis for a great discussion. We will send a story by email or hard copy to you. We will meet on Zoom twice a month on Mondays from 10:30-11:30. Bring your own coffee. To sign up, Kate Jovin 617. 730. 2753  kjovin@brooklinema.gov
---
Coffee Hour Tuesdays + Thursdays
Drop in Coffee Hour   Though we can't be together, we can Zoom. Join us Tuesdays and Thursdays from 10-11 am.  Drop in, see friendly faces and say hello:
https://brooklinema.zoomgov.com/j/1601241673
Copy this link into your browser.  How to connect by phone:  Michael Allen: 617.730.2754
---
Singing Together Mondays
We are starting a group of people who like to sing together.  It's 45 minutes of mostly folk songs but the group can decide what to sing. When we are singing together, everyone has to be muted except the song leader.  You can join us on Zoom by writing to Judy Chasin at hearojudy51@yahoo.com for the dates and how to connect.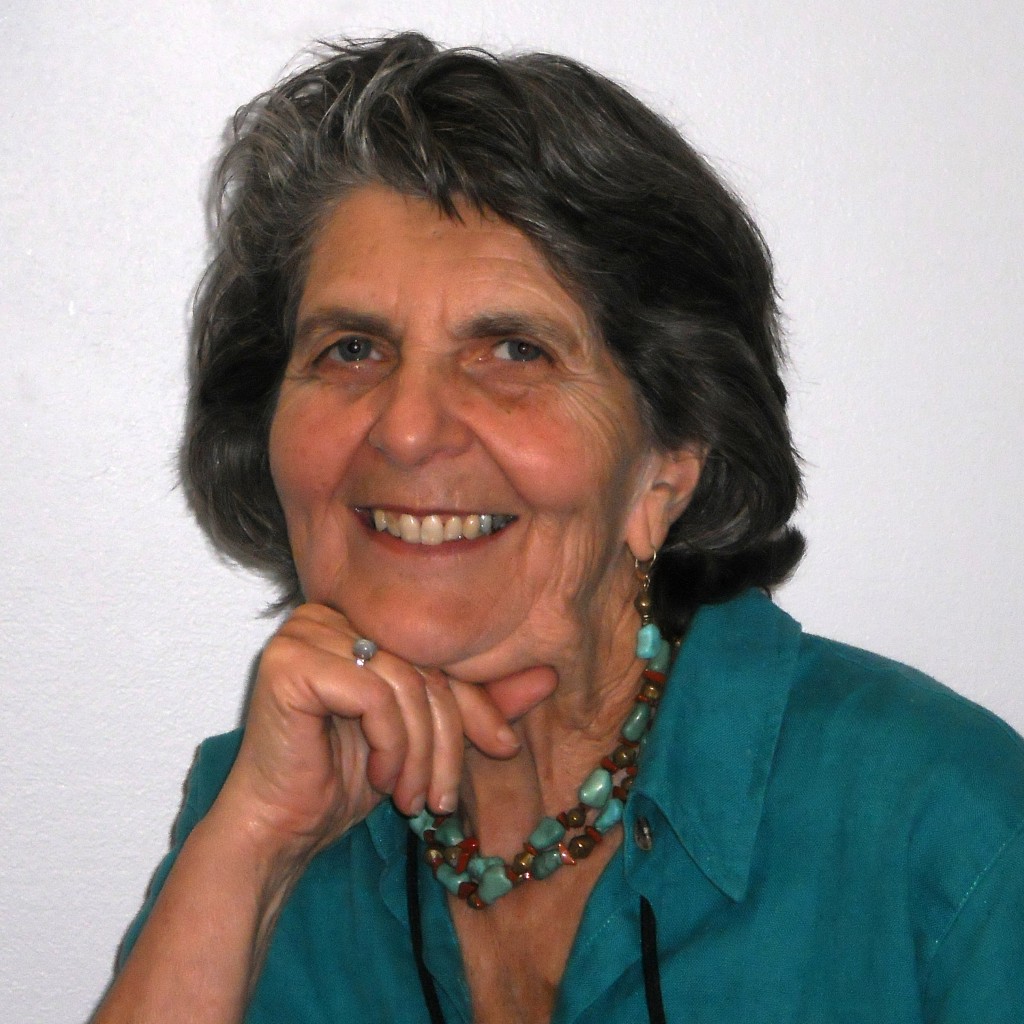 ---
Computer One on One Help
Do you have smart phone or computer questions?  One on one help is available by phone with Dan Siagel in 30-minute appointments. You can get help setting up Zoom, Team Viewer or What's App.  Call 617. 730. 2777 and press # pound to bypass the message.  Leave your name and number.
Dan, a technology expert, also offers in person help for a fee. To have a home visit, Dan requires that there is no history of COVID in the household.  Also, everyone present must wear masks the whole time and keep their distance. Dan does not make visits to assisted living or nursing homes.
---
Food Pantries / SNAP
Brookline Food Pantry at St. Paul's Church, 15 St. Paul Street – –  WEDNESDAY 3-6 pm, THURSDAY 11-2 pm
Brookline Food Pantry at 55A Egmont Street, Community Room – –  THURSDAY 3-7 pm, SATURDAY 10-1 pm
Brookline Food Pantry at 226 High Street, Community Room – – TUESDAY 3-7 pm
617. 800. 5339 or email brooklinefoodpantry@gmail.com
How it works now:
You can't enter the pantry or drop off donations
You will get prepacked bags of perishable and non-perishables
You do not need an ID, proof of residency or proof of income.  You don't have to call ahead.
If you cannot get to the pantry, call 617. 800. 5339. Be ready with your name and age, people in your household and their ages. Be sure to say you saw the info here.
Email BFPEmergencyFoodAssistance@gmail.com   
with "Needs Home Delivery" in the subject line.
SNAP BENEFITS UPDATE
Massachusetts residents can use SNAP benefits to buy food online from Amazon and Walmart:  https://www.mass.gov/snap-online-purchasing-program
---
Oct ArtMatters: Winslow Homer, & Marc Chagall
We have a membership with ArtMatters which means you can access two presentations a month. Visit: http://artmatters.website  and click "Log In" at the top right.  At the "Sign Up" window, again "Log In" and you will be prompted for our email and a password.  Enter "info@brooklineseniorcenter.org" and "93winchester" as the password.  You will reach a new screen that reads "Members Only ArtMatters Virtual Experience." Click on "For More Information."  At the next screen "Members Only ArtMatters Virtual Experience"  scroll down to "Primary Video" and "Bonus Video."  Click either button.
October videos: "Winslow Homer" and "Marc Chagall."
– – Made possible by your contributions to the Brookline Multi-Service Senior Center
---
Dance Fitness/Yoga Saturdays
Saturdays from 11-11:50 am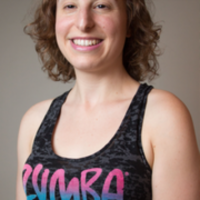 Emily Brenner, our wonderful Zumba Gold instructor has a free class Saturday mornings. She also offers donation based classes throughout the week:
Monday: 10 am Zumba®
Tuesday: 10 am Strength/Low-Impact fitness (chair suggested, light hand weights or cans/water bottles as light weights are optional)
Wednesday: 10 am Let Your Yoga Dance®
Thursday: 5 pm All levels Fitness (weights optional)
To join any of Emily's classes, use the following link: https://us04web.zoom.us/j/5563356908?pwd=SEc2M3NLL0c3QnFDRzVxd3VlWmtZdz09
Meeting ID: 556 335 6908
Password: 1853
---
Mindfulness Wednesdays + Fridays
Join our video call by computer or phone from 10:00 -10:30 a.m. to practice mindfulness.  Led by Michael Allen, LCSW, and Conor McDermott Welch. Mindfulness helps with relaxation and bolsters attention and insight.  Go to https://us04web.zoom.us/j/137115626?. Questions to Michael: Mallen@brooklinema.gov   617.730.2754
---
Elizabeth Pollock, president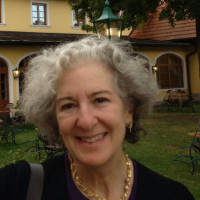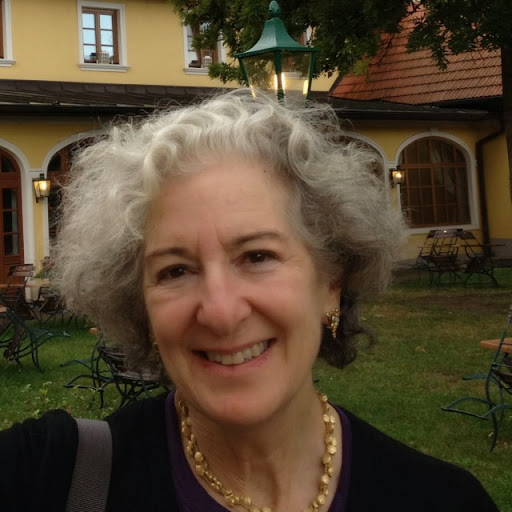 Autumn has arrived and COVID-19 is still with us. I am concerned on its impact as the weather gets cold and the evenings get long: isolation and depression. Please reach out to our staff if you're feeling blue.
We accept donations to our nonprofit. They're deductible and this year people who claim the standard deduction can take a charitable deduction up to $300 for cash deductions. Donations help keep the van running and fund furnishings, improvements and programs. We also need to make up for a 10% municipal budget cut. We are proud of our strong community and need your help to sustain it. Please be as generous as you can. The Board, the Senior Center family and I thank you.
If you're ready to be a sustaining donor, you can donate each month right here.  See the top of this page and hit the orange Paypal button. One option is "make this a monthly donation." $10 a month is helpful and appreciated. Join our sponsors who contribute this way.
I care deeply about the future of the Center and so I have included it in my estate planning. Perhaps you'd like to do that as well.  It's relatively easy – see below for suggested bequest language.  You may also consider making the Center a beneficiary of your life insurance policy, IRA or 401K. If you're over 70 1/2, you can apply part or all of your Required Minimum Distribution (RMD) tax free to the Center.  By planning ahead now, you can help ensure a vital Senior Center  for years to come.  Be sure to let us know that you've included us in your will or trust so we can recognize your generosity and include you in the Ambassador Club.  – – Betsy Pollock, board president
Suggested bequest language for giving:  "I give $___  (or percent of my estate or percent of the remainder of my estate) to Brookline Multi-Service Senior Center Corp (EIN 04-2719972), a Massachusetts non-profit corporation, located at 93 Winchester St, Brookline, MA 02446 to be used for general purposes."   Please consult your lawyer or financial advisor

---
News
Brookline Department of Public Health Flu Clinics
There will be three clinics. The first is Saturday, October 24 as a drive-thru at Larz Anderson. The high dose vaccine is NOT available at these clinics.
You may be able to get the high dose at these pharmacies. Call first:
♦ CVS
♦ Mass General Brigham Urgent Care at 1285 Beacon St next to the Post Office (617. 751. 6205)
♦ Star Market at 1065 Commonwealth Ave in Allston (617. 782. 4585)
♦ Walgreens at 99 Harvard St  across from Pierce School (617. 731. 4536)
♦ Wegmans at 200 Boylston St in Chestnut Hill across from the Chestnut Hill Mall  (781. 418. 0745)
_ _ _ _ _ _ _ _ _ _
If our green links don't work copy the link and paste it into your browser.  Useful browsers: Mozilla Firefox, Google and Microsoft Edge.
– – – – – – – – –
If you use a landline to call into a Zoom meeting, you may be charged for a long distance call. It depends on your plan.  It usually does not apply to cell phones. The Zoom meeting may offer a toll free telephone number but it also may not.
_ _ _ _ _ _ _ _ _ _
2020 Election
♦The deadline to register is Saturday, October 24.
♦If you're using an absentee ballot, drop it off at Town Hall or mail early.
♦Early in person voting is October 17 – October 30 at Town Hall. No paperwork- – Just show up and vote.
_ _ _ _ _ _ _ _ _ _
READ THE OCTOBER NEWSLETTER  – –  https://www.brooklinema.gov/Archive.aspx?AMID=37      The best way to get one is to subscribe: $10/year.  (If you're a retailer with space for newsletters, call us.  We deliver.)  Advertise:  Click for ad specs
– – – – – – – – – –
EMERGENCY RENTAL AND MORTGAGE ASSISTANCE
The Baker Polito administration launched the Emergency Rental and Mortgage Assistance program July 1. It helps low income households make rent and mortgage payments. It also helps landlords that need the payments to meet expenses. Brookline residents apply:
https://www.metrohousingboston.org
_ _ _ _ _ _ _ _ _ _
EVICTIONS AND FORECLOSURES BAN EXTENDED TO OCTOBER 17
Governor Baker extended the moratorium on evictions and foreclosures to October 17. The law suspends residential and small business commercial evictions. It does not, however, relieve tenants and homeowners from paying rent and mortgages. https://www.mass.gov/news/baker-polito-administration-extends-moratorium-on-evictions-and-foreclosures-to-october-17
Emergency Rental and Mortgage Assistance (ERMA) program helps low income households pay rent and mortgages: https://www.mass.gov/news/baker-polito-administration-announces-20-million-in-rental-and-mortgage-assistance-for
_ _ _ _ _ _ _ _ _ _
AGE FRIENDLY BUSINESSES

Be one: http://www.brooklinecan.org/age_friendly_business.html
– – – – – – – – – –
WONDER WOMAN, RUTHANN DOBEK:  
wickedlocal.com/news/20180315/ruthann-dobek-brookline-senior-centers-wonder-woman
– – – – – – – – – –
BOSTON 25 TV: SHOP PROGRAM
http://www.fox25boston.com/news/shopping-for-seniors-brookline-program-creates-bond-between-seniors-students/704932381
– – – – – – – – – –
PLANNED GIVING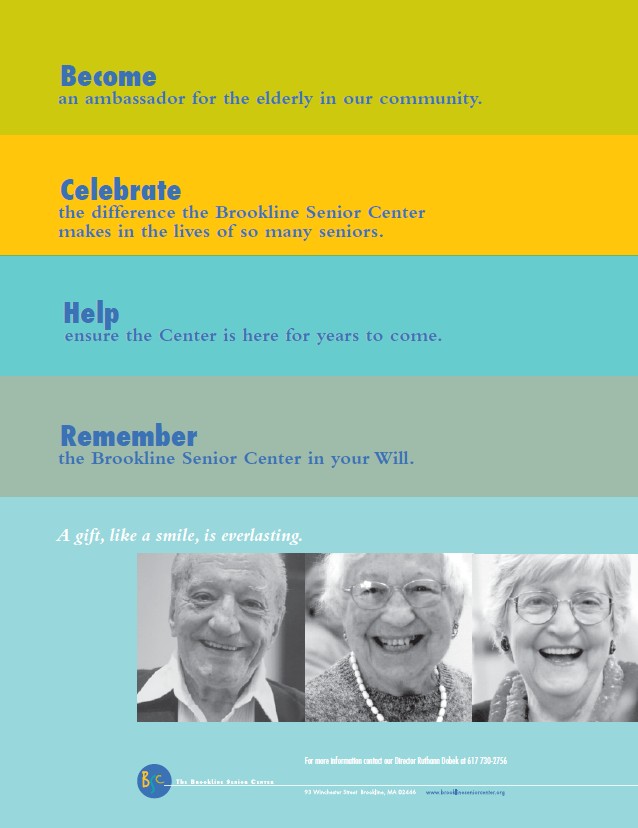 – – Consider leaving a legacy to the Senior Center.  Your bequest is a gift of hope.  Please call Ruthann Dobek, director:  617. 730. 2756 and help us secure a bright future. Brookline Multi-Service Senior Center Corp  (EIN 04-2719972), a Massachusetts non profit corporation.