Honoring the wisdom that comes with age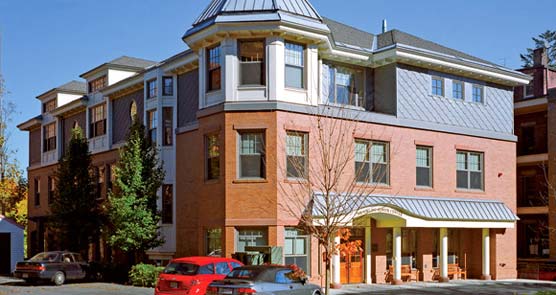 Ruthann Dobek, director
March is Social Work Month.  This year's theme is "Social Workers Stand Up."  We acknowledge the important work of our social workers, our interns and our retired social worker volunteers and board members, each of whom contributes to our sense of community.
Our Annual Volunteer Luncheon is Wednesday, April 5.  Send nominations for volunteer of the year: rdobek@brooklinema.gov
Art for Pleasure, a painting group led by Nancy Marks, has been invited to exhibit their work at the Museum of Fine Arts, Hunt Memorial Library March 27 – May 19.  Opening reception is Thursday, March 30 4-6 pm.
Vibrant Assistive Technology Program
Mass Association for the Blind and Visually Impaired announces the VIBRANT program together with the Centers on Aging and our Center.  It's about assistive technology.  If you're losing sight, we'll train you on technology to help.  Assistive is hardware or software to help with cooking, cleaning, shopping, reading, TV, creating spreadsheets, banking, travel, health and fitness.  If you have low vision or are blind, reach out.
Assessments are done by Sassy Outwater, our assistive technology coordinator.  You'll be matched with a volunteer for training on screen magnification, text aloud, shopping online.  Call 617. 780. 9037 or email:  SOutwater@mabcommunity.org       You may also meet her (below) here Wednesday and Thursday afternoons in the computer lab.
Whatever your interests, get to know us.  Stay connected with our programs and services.  We're here to help fill your days with creative activities and new friends whether it's exercising, volunteering or learning something new.  Our gym has new gear and great staff.   Stop in 8:30-4:30.   And take a hike, or dance, lift weights, walk, yoga.  For every minute you exercise, you add seven minutes to your life, so says Harvard School of Public Health.
What's the difference between the Council on Aging and the Senior Center?  The Council is a municipal department of the Town of Brookline.  The Senior Center is the building.  And then there's the Brookline Multi-Service Center Corporation.  That's our official name for the non-profit that raises funds.  The official name is unwieldy so we ask you to make checks out to Brookline Senior Center.  And, the Town's budget for us covers 70% of our total costs.  The non-profit raises money to pay for the rest.  30% of our budget comes from you.  In this fiscal year, which ended June 30, private donations were $241,000.  Here's how we spent part of it: – – – $33,000 to the Fitness Program classes for 368 participants and scholarships – – – $59,000 for a new van:  $27,000 for the driver and gas for 2,987 rides and – – – $27,000 for programs, supplies and food
---
Health screenings: blood, podiatry, low vision

Barbara Westley, public health nurse, Brookline Public Health Department,  says it's not too late for a flu shot.  Schedule a no-cost appointment: 617. 730. 2320, bwestley@brooklinema.gov      Bring health insurance cards.  No flu mist

Podiatry Clinic – – Routine foot care with Dr. John McLaughlin: $40.  Call for appointments:  617. 730. 2777
---
Tax Prep Tuesdays
AARP tax volunteers are here Tuesdays through April 11 to help with filing returns.  Bring a copy of your 2015 return.  Make an appointment:  617. 730. 2777  – – Other agencies that offer help:
– – ABCD, 640 Washington St in Brighton 617. 903. 3640 –  free tax help to people with less than $54,000 income.  Make an appointment
– – Allston Brighton APAC, 406 Cambridge St in Allston  617. 783. 1485  – free tax help for low and moderate income.  Walk in Tuesday and Thursday from 10-4 pm.  Brighton Public Library Saturdays from 10-3 pm, 40 Academy Hill Rd
– – Bentley Volunteer Income Tax Assistance, 175 Forest St in Morrison Hall, 781. 891. 2714 offers free IRS sponsored tax help
– – CEOC Cambridge, 617. 868. 2900 call for appointment
– – H & R Block, 247 Harvard St, 617. 738. 0209 offers tax prep that is not free
---
Mandatory Food Handling Training, 3/27
If you work in our food programs including the Tuesday food distribution, Springwell Lunch, once a month food commodity program, coffee lounge and events with food, you must go through training in how to handle food.  This program is for volunteers who were trained some years ago along with new food volunteers.  Thursday, March 9 at 1 pm was training for Springwell lunch and for coffee lounge volunteers.  Monday, March 27 at 1 pm is for Tuesday distribution and events volunteers including staff.  ALL handlers have to complete this training.
---
Coming to America Forum, 3/26
Be here  Sunday, March 26 from 3 – 5 pm for a community forum on immigrant and refugee rights, to put a local face on these issues.   Speakers:  Bernard Greene, board of selectmen; Eva Millona, MA immigrant & refugee coalition;  Laura Rotolo, American Civil Liberties Union of MA;  Westy Egmont, Boston College School of Social Work; moderated by Chris Chanyasulkit,  Brookline sister city project advisory committee.  Open to all.  Info:  brooklinesistercity@gmail.com

---
Dance Party, 3/29
Dance party Wednesday, March 29 at 1:30 here.  Tommy Bahama on music and Trader Joe's on food.  Register:  617. 730. 2770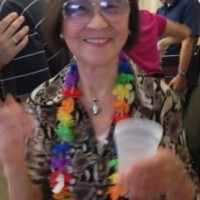 ---
Romeo and Juliet, 4/2
The New Rep Theatre is here Sunday, April 2 at 2 pm with a CRC production of Romeo and Juliet.  "Zany and youthful" 90-minute story.  Tickets: $5, free to Boston Housing Authority residents.  Light refreshments and meet the cast after.  Register:  617. 730. 2777
---
Out of the Attic: The Maids of 83 Beals St, 4/3
Monday, April 3 at 1 pm join us for "Out of the Attic:  The Maids of 83 Beals Street."  This is a film featuring what is was like to be housemaids, specifically Alice Michelin and Mary O'Donahue, who took care of Kennedy children.  It's the story of domestic workers in the 20s.  The National Park Service presents the program in honor of John Kennedy's 100th birthday.  Register:  617. 730. 2770
---
Quilt Raffle, 4/5
Buy tickets for the maple leaf quilt raffle that will be held at the annual volunteer lunch April 5.  It's king-sized and handmade by the Brookline Bees.  $1 tickets at the Gift Cart or the Council on Aging Office, second floor.  See it in the coffee lounge on the first floor.
---
Diabetes Foot Clinic, 4/20
Shoe fit clinic here Thursday, April 20 9-noon here.  If you have Medicare as a primary insurer  and you are a diabetic, you're entitled to diabetic shoes at little or no cost.  Bring Medicare ID and other insurance:  Tufts, Fallon, Blue Cross, EverCare, Senior Whole Health, United Health Care, Neighborhood Health.  In preparation, you will pick up a doctor's order form here, get it filled out, and bring the completed form to your ten minute appointment.  Register:  617. 730. 2777      Questions may be directed to Amy Baxter at Pro Medical East  603. 944. 1311
---
Elizabeth Pollock, president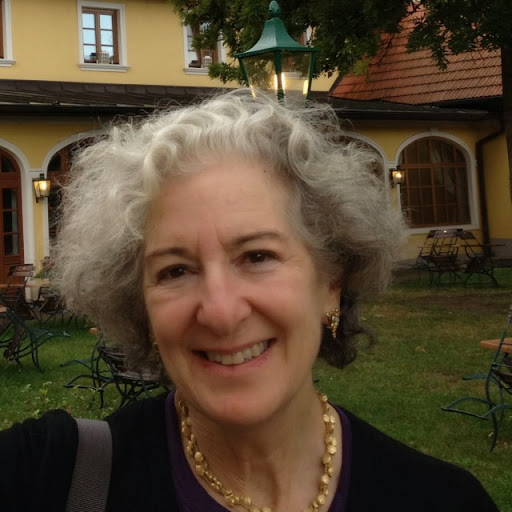 Thank you to everyone who made an end of year donation.  They support transportation,  fitness center and zumba, both here and at Brookline Housing locations.

"Exercise is the only thing that helps everything associated with aging," says Janice Schwartz, MD, professor of medicine at UC, San Francisco.  Look for better physical health and memory.   We hope you'll look into our fitness center and ping pong program.  Our fiscal year ends June 30.  If you can, help us with scholarships to the fitness center.  We're grateful to Bay State Federal Savings Charitable Foundation for their donation with much appreciation.
I care deeply about the future of the Center and so I have included it in my estate planning. Endowments help ensure the future of the organization with reserves. We're hoping to double our endowment by 2018. You can contribute directly or put the Brookline Senior Center in your will.  Gifts of $1,000 will be added to our Wall of Honor.  Be sure to let us know you've included us in your will or trust so we can recognize you in our Ambassador Club.  ***   "I give $___ to Brookline Multi-Service Senior Center Corp (EIN 04-2719972), a Massachusetts non-profit corporation, located at 93 Winchester St, Brookline, MA 02445 to be used for general purposes." – – Consult your lawyer or financial advisor
---
News
– – – – – – – – – – – – – – – – –
Carolyn Letvin Exhibit
Sheep Specific:  Paintings and Monotypes by Carolyn Letvin

through March 30



– – – – – – – –
The Reunion Project:  The Brookline Senior Center and Goddard House will exhibit photos by Lora Brody of women from age 65 – 100 as they look now along with pictures of when they were younger.  See the exhibit from April 3 – June 30.  http://www.thereunionproject.org/
Reception Thursday, April 20 here from 6 – 8 pm. – – Sponsored by the Brookline Senior Center, Brookline CAN, Goddard House and the Center Communities
Artist Gary Chen gussies the van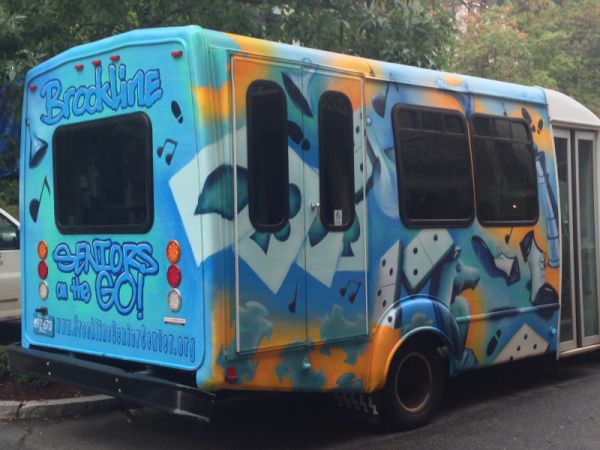 – – photo by Mary Nguyen
Thanks a million, Artists for Humanity!   
– – – – – – – –
Newsletter
– – Find the newsletter at the library, Town Hall, banks, Stop & Shop, Star Market on Beacon and the Brookline Booksmith.  The best way to be sure you get one is to subscribe: for $10 we'll mail it to you for a year.  If you're a retailer with space for a stack of newsletters, call us.  We deliver.  Be an advertiser:  Click for ad specs
Planned Giving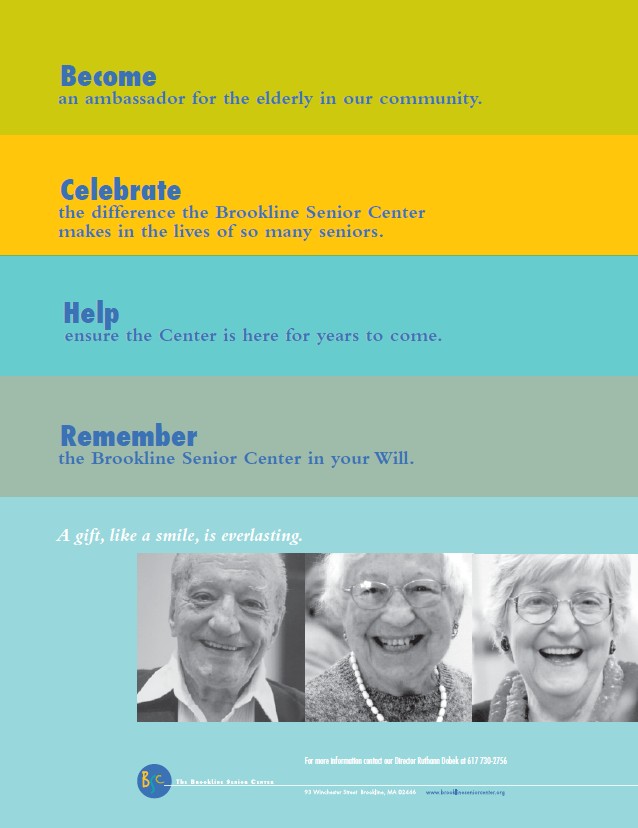 – – Consider leaving a legacy to the Senior Center.  Your bequest is a gift of hope.  Please call Ruthann Dobek, director:  617. 730. 2756 and help us secure a bright future
– –