Honoring the wisdom that comes with age
Ruthann Dobek, director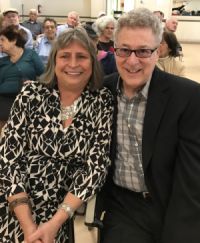 ŽŠ

As many of you know, I have devoted my career of over 37 years to passionately advocating for older adults and their needs. The pandemic has put a spotlight on how vulnerable and in need of programs and services our older adults are. The last six months have instilled a fierce fight for the vulnerable in our community. I now worry more about potential budget cuts. I now worry more about ageism in our society. I now worry more about the isolated and economically disadvantaged. I know many of you share my concerns and are eager to work together. Please be assured our efforts will continue.
While physical distancing may be part of the new normal, it puts older adults at great risk for loneliness, depression and other life threatening issues.  According to the National Institute on Aging, research links social isolation and loneliness to higher physical and mental risks including obesity, heart disease, high blood pressure, weakened immune system, depression, cognitive decline, Alzheimer's disease and even death. That's why we have establish many ways to reach out to older adults who are following the Safer-at-Home guidelines. We continue providing a multitude of programs online. I hope you participate in one of them.
September is a great time of year. The weather is glorious and the trees begin to wear their beautiful fall colors. I'm going to take advantage of the beautiful days when I am still able to walk in comfort outdoors. Enjoy the month.
– – Ruthann Dobek, director
---
Living With Covid-19 Survey
BrooklineCAN and the Brookline Senior Center will be conducting a survey in the weeks ahead to discover how seniors are adapting to a world with COVID-19.
     Understanding that everyone has to assess their own level of risk, we can be a wonderful resource for one another during these difficult days. Sharing what we are doing and how we are doing it, as well as what we are not doing, can help us to better understand the needs of our senior community.
     An online copy of the survey is available here: https://www.surveymonkey.com/r/3JM5659
     If you would like a hard copy of the survey mailed to you, please call us at 617.730.2777
---
ABOUT US
The September newsletter:  it's online.  Read it here: https://www.brooklinema.gov/Archive.aspx?AMID=37
The Senior Center is open by appointment only.  Questions to info@brooklineseniorcenter.org                    
Our staff of social workers are available Monday-Friday 8:30-5:00
617. 730. 2777
We hope you and your loved ones stay healthy in the days ahead and we look forward to seeing you soon.
---
Hot Lunch to Go
SPRINGWELL' S GRAB AND GO LUNCH MONDAYS, WEDNESDAYS AND FRIDAYS
Call us by 10:30 am two business days ahead to order your hot lunch: 617. 730. 2747
Pick up is outside and you must wear a mask. You will not be able to come in to the Center for any reason.
Staff and volunteers are in charge of the program. We will ask you all your information on the phone so you won't have to fill out forms at the time of pick up.
SEPTEMBER
You will get the menu when you come for your meal. We can also mail the menu – leave us a message: 617. 730. 2747
FOOD SECURITY SURVEY
We are doing our annual food survey by mail. There are just a few questions. Use the enclosed envelope to send back or drop off at the food pickup.  Patricia Burns: 617. 730. 2743
---
Online!
–
Memory Connections Cafe, 9/23

The Cafe, for people with early memory challenges and their care partners to connect with their peers through socialization and programming, is being held virtually until we reopen.  This month it is Wednesday, September 23 from 1:30 – 3:00pm. Please contact Jamie Jensen: 617. 730. 2753 to RSVP and get the Zoom link.
---
Death Cafe, 9/17
Join us for a Death Cafe Thursday, September 17 from 3:30-4:30.  It's a place for people of all ages to socialize while discussing death and dying. There is no agenda, advertising, objectives or themes.  Its goal is to increase awareness of death so we make the most of our lives. Bring your own tea and cake. No registration is needed.   https://brooklinema.zoomgov.com/j/1611401609    
or call in: 646-828-7666   Meeting ID: ID 161 140 1609
Kate Jovin: 617. 730. 2751    Michael Allen: 617. 730. 2754
general info about Death Cafes:    https://deathcafe.com/what/
---
Alzheimer's Walk, 9/27
This year the walk is EVERYWHERE – every sidewalk and every park. Walk with family or a friend wearing a mask with social distance.
We are as committed to finding a cure though we won't have our usual walk team.
Donate as you can to the Alzheimer's Association at walk@alz.org/donate
You may send checks to Alzheimer's Association, 225 N. Michigan Ave, Chicago, IL 60601
---
Sharon Devine's Exercise Class Wednesday + Friday

Call Sharon: 617. 730. 2769  or     sdevine@brooklinema.gov       for Zoom meeting ID and password
Exercise for Aging Joints  –  Wednesdays 11:30-12:30 pm
Similar to arthritis exercise class with focus on improving joint flexibility
Exercise to Improve Physical Balance  –  Fridays 2:00-2:30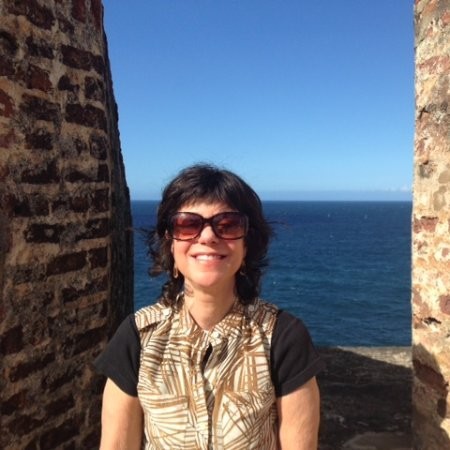 – – Devine
---
Coffee Hour Tuesdays + Thursdays
Drop in Coffee Hour   Though we can't be together, we can Zoom. Join us Tuesdays and Thursdays from 10-11 am.  Drop in, see friendly faces and say hello:
https:// us02web.zoom.us/j/79353296563
Copy this link into your browser.  How to connect by phone:  Michael Allen: 617.730.2754
---
Singing Together Mondays
We are starting a group of people who like to sing together.  It's 45 minutes of mostly folk songs but the group can decide what to sing. When we are singing together, everyone has to be muted except the song leader.  You can join us on Zoom by writing to Judy Chasin at hearojudy51@yahoo.com for the dates and how to connect.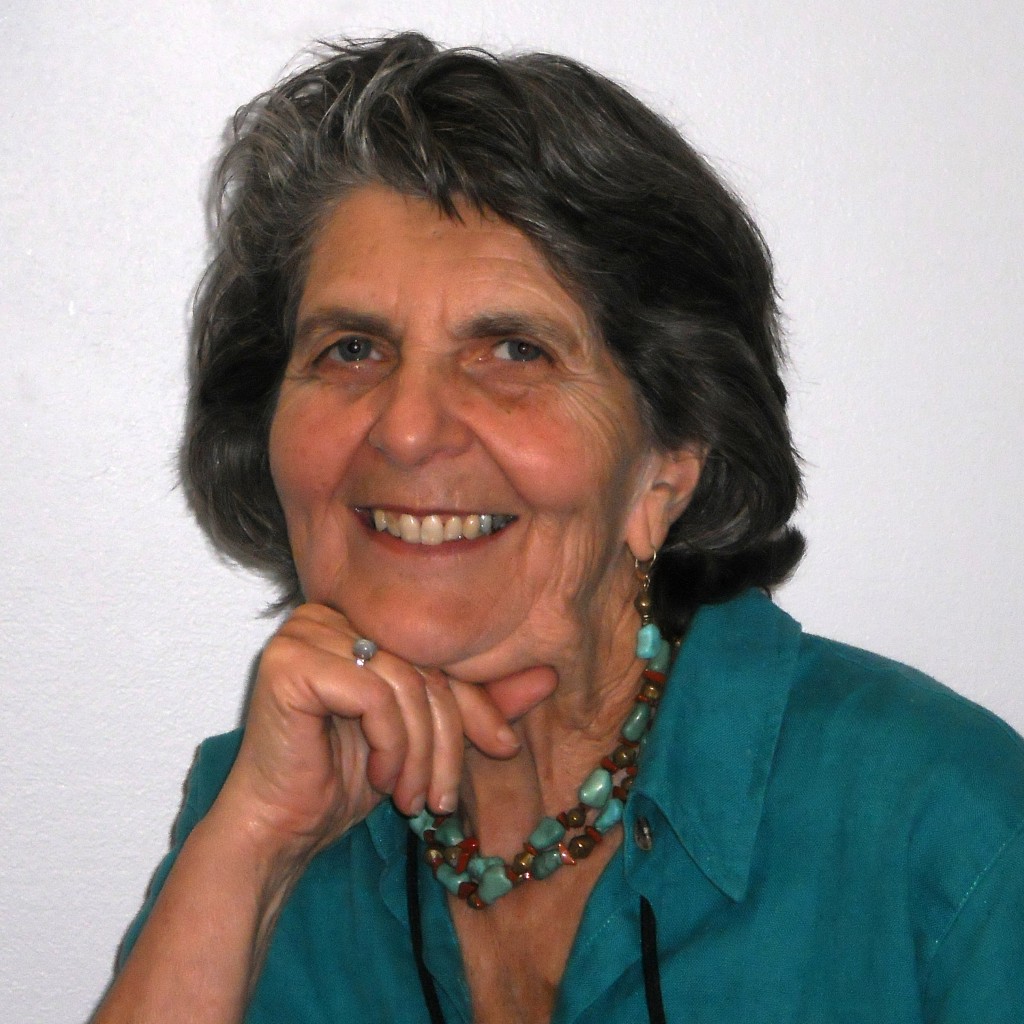 ---
Friends of Mount Auburn Cemetery Programs
"Stories in Stone: Gravestone Iconography":   https://vimeo.com/434385564
"A Pride Week Walk": https://vimeo.com/showcase/7092090/video/430179216
A guide to the cemetery:  https://mountauburn.org/virtual-ways-to-enjoy-the-cemetery/
---
Art Consults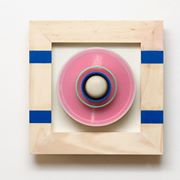 Martin R. Anderson, our Art for Pleasure teacher, is offering free consults and support to Brookline seniors. Whether you're a beginner or been creating art for years, Martin's dialogue will focus on the thought processes that drive your work – why you are doing what you're doing and the metaphors your work can carry.  To register: mra22@mac.com              www.martinranderson.com
---
Mass Historical Society
The Society is a valuable resource for history and culture. They posted a variety of webinars from the Red Sox to Women's Suffrage:  https://www.youtube.com/c/MassHistorical/playlists   
See events:   https://www.masshist.org/calendar
---
Struggle for Freedom, Patriots of Color, 9/24
Tuesday, September 15 at 12 and Thursday, September 24 at 7 pm, the Shirley Eustis House Association, Boston National Historical Park, and the Gibson House Museum present the lives of four Black men who fought the British at the Battle of Bunker Hill, June 1775.  Barzillai Lew, Cuff Blanchard-Chambers, Cuff Whittemore and Jude Hall were among thousands of men of color who chose to fight with the patriots in a war that seemed to hold no promise of liberty for Black people.
Merrill Kohlhofer and Gabriella Hornbeck went through archives to piece together their stories and reasons for supporting the patriot cause. The presentation is a sample of growing efforts among historians to revisit the conventional stories we tell about the American Revolution.
A question and answer session follows. Free and open to all thanks to a grant from the Massachusetts Society of the Cincinnati.  To register:
https://www.eventbrite.com/e/the‐struggle‐for‐freedom‐patriots‐of‐color‐at‐bunker‐hill‐tickets‐
116343682085
Call the Shirley‐Eustis House:  617‐442‐2271
Write: director@shirleyeustishouse.org
---
Dance Party Thursdays
Dance Party with Lynn Modell – – Thursdays from 1:00-1:30   NEW TIME

Music from the '40s-'60s plus show tunes to dance it out. You don't need lots of space but look out for scatter rugs, trip hazards and uneven floor.  Info from
lemodell@gmail.com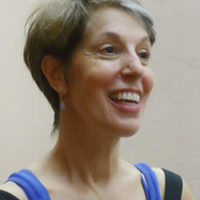 ---
Dance Fitness/Yoga Saturdays
Saturdays from 11-11:50 am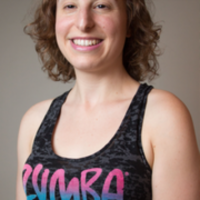 Emily Brenner, our wonderful Zumba Gold instructor has a free class Saturday mornings. She also offers donation based classes throughout the week:
Monday: 10 am Zumba®
Tuesday: 10 am Strength/Low-Impact fitness (chair suggested, light hand weights or cans/water bottles as light weights are optional)
Wednesday: 10 am Let Your Yoga Dance®
Thursday: 5 pm All levels Fitness (weights optional)
To join any of Emily's classes, use the following link: https://us04web.zoom.us/j/5563356908?pwd=SEc2M3NLL0c3QnFDRzVxd3VlWmtZdz09
Meeting ID: 556 335 6908
Password: 1853
---
Mindfulness Wednesdays + Fridays
Join our video call by computer or phone from 10:00 -10:30 a.m. to practice mindfulness.  Led by Michael Allen, LCSW, and Conor McDermott Welch. Mindfulness helps with relaxation and bolsters attention and insight.  Go to https://us04web.zoom.us/j/137115626?. Questions to Michael: Mallen@brooklinema.gov   617.730.2754
---
Qigong Tuesdays
Tuesdays from 6-6:30 pm
Laura Kandziolka, our former qigong instructor, has live classes on Facebook.  You don't need a Facebook account.  Go to https://www.facebook.com/TaoAndZenHealing/ and click on the video menu on the left. You can also find past sessions.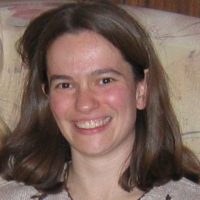 ---
Brookline Bees Sewing Tuesdays
The group, led by Joyce Graff, hosts Zoom meetings Tuesdays at 10:30 am. To connect, brooklinebeehive@gmail.com
Also, Joyce posted on YouTube quilts by her grandmother and great great grandmother in Pennsylvania:  https://www.youtube.com/watch?v=w3ncuAVmIfw&feature=youtu.be  
---
Elizabeth Pollock, president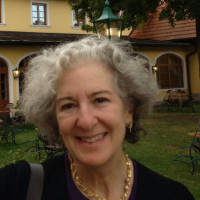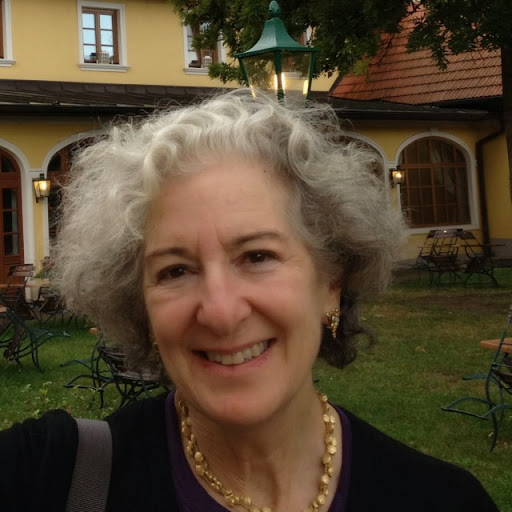 So many of you responded to our recent request for donations. You have all made my day! I am so proud of our community's response to vulnerable older adults and to help offset some of the financial cuts we are facing. Your donations will be included in our efforts to restore transportation programs and staffing.
It is so gratifying to know that you and many others care about our community. As an essential organization, the demands on our services have increased. Your support inspires us even as we work harder to resolve crises and provide critical services.
Thank you! Stay safe!
And let us know if we can be of help to you or anyone you know.  Warm regards, Betsy Pollock
P. S. Taxpayers who do NOT itemize will be able to claim a charitable deduction of $300 for cash donations this year.
I care deeply about the future of the Center and so I have included it in my estate planning. Perhaps you'd like to do that as well.  It's relatively easy – see below for suggested bequest language.  You may also consider making the Center a beneficiary of your life insurance policy, IRA or 401K. If you're over 70 1/2, you can apply part or all of your Required Minimum Distribution (RMD) tax free to the Center.  By planning ahead now, you can help ensure a vital Senior Center  for years to come.  Be sure to let us know that you've included us in your will or trust so we can recognize your generosity and include you in our Ambassador Club.  I, the Board and the entire Center family thank you!
Suggested bequest language for giving:  "I give $___  (or percent of my estate or percent of the remainder of my estate) to Brookline Multi-Service Senior Center Corp (EIN 04-2719972), a Massachusetts non-profit corporation, located at 93 Winchester St, Brookline, MA 02446 to be used for general purposes."   Please consult your lawyer or financial advisor

---
News
– – – – – – – – – –
READ THE SEPTEMBER NEWSLETTER  – –  https://www.brooklinema.gov/Archive.aspx?AMID=37      The best way to get one is to subscribe: $10/year.  (If you're a retailer with space for newsletters, call us.  We deliver.)  Advertise:  Click for ad specs
– – – – – – – – – –
EMERGENCY RENTAL AND MORTGAGE ASSISTANCE
The Baker Polito administration launched the Emergency Rental and Mortgage Assistance program July 1. It helps low income households make rent and mortgage payments. It also helps landlords that need the payments to meet expenses. Brookline residents apply:
https://www.metrohousingboston.org
_ _ _ _ _ _ _ _ _ _
EVICTIONS AND FORECLOSURES BAN EXTENDED TO OCTOBER 17
Governor Baker extended the moratorium on evictions and foreclosures to October 17. The law suspends residential and small business commercial evictions. It does not, however, relieve tenants and homeowners from paying rent and mortgages. https://www.mass.gov/news/baker-polito-administration-extends-moratorium-on-evictions-and-foreclosures-to-october-17
Emergency Rental and Mortgage Assistance (ERMA) program helps low income households pay rent and mortgages: https://www.mass.gov/news/baker-polito-administration-announces-20-million-in-rental-and-mortgage-assistance-for
_ _ _ _ _ _ _ _ _ _
AGE FRIENDLY BUSINESSES

Be one: http://www.brooklinecan.org/age_friendly_business.html
– – – – – – – – – –
WONDER WOMAN, RUTHANN DOBEK:  
wickedlocal.com/news/20180315/ruthann-dobek-brookline-senior-centers-wonder-woman
– – – – – – – – – –
BOSTON 25 TV: SHOP PROGRAM
http://www.fox25boston.com/news/shopping-for-seniors-brookline-program-creates-bond-between-seniors-students/704932381
– – – – – – – – – –
PLANNED GIVING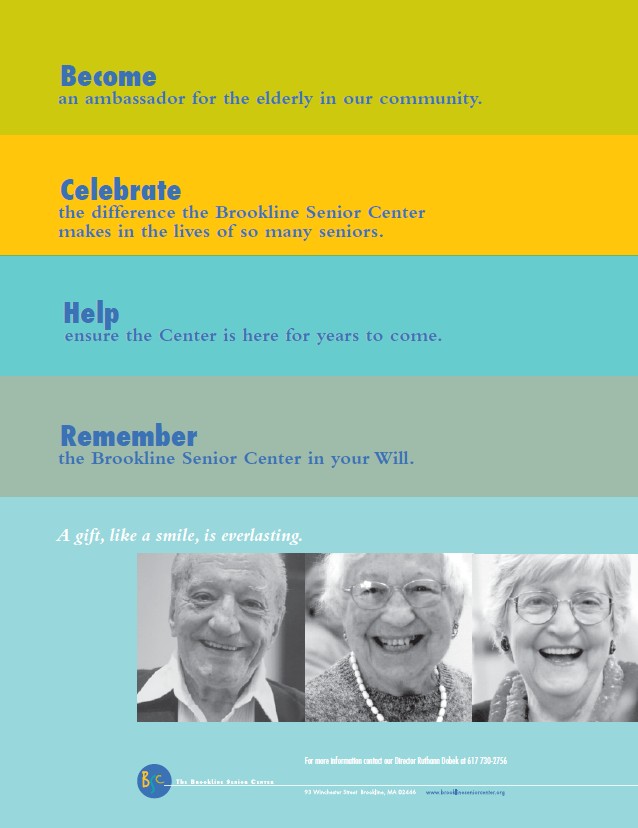 – – Consider leaving a legacy to the Senior Center.  Your bequest is a gift of hope.  Please call Ruthann Dobek, director:  617. 730. 2756 and help us secure a bright future. Brookline Multi-Service Senior Center Corp  (EIN 04-2719972), a Massachusetts non profit corporation.