Honoring the wisdom that comes with age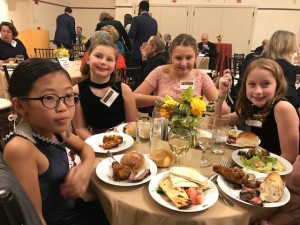 – – Autumn benefit guests – courtesy of Colin Gee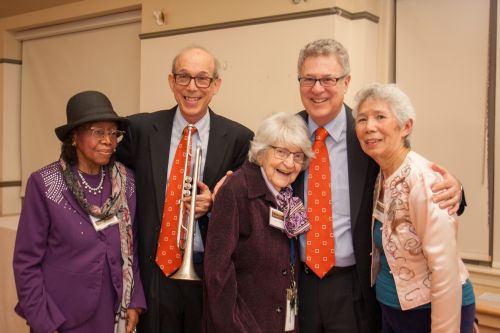 ---
Ruthann Dobek, director
We close Tuesday, December 25 for Christmas.  Open all other weekdays.

"Not he who has much is rich, but he who gives much." – – Erich Fromm, psychoanalyst and author (1900-1980)
Thanks to all who made this year's Autumn Benefit the most successful ever. Thanks to our sponsors and individual donors, the Center will thrive in 2019.
Statistics show that more than half of all charitable giving takes place between Thanksgiving and New Year's. This holiday season I am especially grateful for all your generosity. Our seniors give their time, energy and money to us a welcoming haven for elders. I know many of you share this vision and I hope you will consider a holiday gift to the Center. Know that no matter whether it is a few dollars or a large gift, all donations are appreciated and well used. To make a donation with a credit card, see the donate Paypal logo (top right).
I want to invite everyone to come celebrate the holidays with us.  There is an abundance of riches to be enjoyed.  The Holiday Open House is Thursday, December 27 with music of the Winiker band. Hope to see you here and feel free to invite a friends.  In addition, my holiday wish to all is that no one ever goes to bed cold, hungry or lonely.  I am convinced that in this remarkable town with your help we can ensure that all our seniors are warm, well fed and befriended.  Peace to all. – – Ruthann Dobek, director
Thursday, December 27 – – Open House to celebrate New Year's.  Winiker Band from 1:30-2:30 and light refreshments to follow.  Register: 617. 730. 2770
---
December Health Checks

Barbara Westley, public health nurse, Brookline Public Health Department

Wednesday, December 19 – – The peer led low vision group meets here at 1 pm
Thursday, December 20 – – Barbara Westley, RN does blood pressure screening here from 1-2 pm
Thursday, December 20 – – Staff from Brookline Hearing Services is here from 1-2 pm for cleaning and counseling at no charge.  Batteries: $5/pack
Podiatry Clinic – – Routine foot care with Dr. John McLaughlin: $40.  Appointments:  617. 730. 2777
---
Balance Exercise Workshop, 12/19
Personal trainer Steve Shain is doing a one-hour workshop about exercises to help improve strength and balance Wednesday, December 19 at 10:30.  Limited to 30.  Register: 617. 730. 2770
---
New Year's Open House, 12/27
Our annual open house is Thursday, December 27 from 1:30-3:30.  Featuring the Winiker Band until 2:30 and light refreshments to follow.  Register: 617. 730. 2770
---
French Conversation Tuesdays
We meet Tuesdays from 12:15-1:15.  New members, regardless of proficiency, welcome.  groupe en est un de conversation Français-Anglais
---
Zumba Gold Thursdays
Emily Brenner, instructor leads Zumba Gold Thursdays from 1:15-2:15.  The session runs through January 24.  No class Thursday, December 27.  By the class: $7.  Session: $45 and free to Brookline Housing Authority residents. – – Sponsored by the Brookline Multiservice Senior Center Corp
– – Emily Brenner photo courtesy of Ohm Wellness Center
---
Computer Tuesdays
Dan Siagel does individual half hour sessions Tuesdays.  Regular sessions resume with Fran Pechenick for computer basics, email and internet. Dan works with Smartphones, tablets and laptops Apple Windows and Android. Appointments needed:  617. 730. 2777
---
Bridge Fridays
Bridge guru Jan Davidson welcomes experienced players Fridays at 9 am.  Join us for revolving games.  617. 730. 2760
---
Senior Chorus Fridays
New members welcome, no audition.  Led by Joe Reid, Fridays at 10:30
---
Elizabeth Pollock, president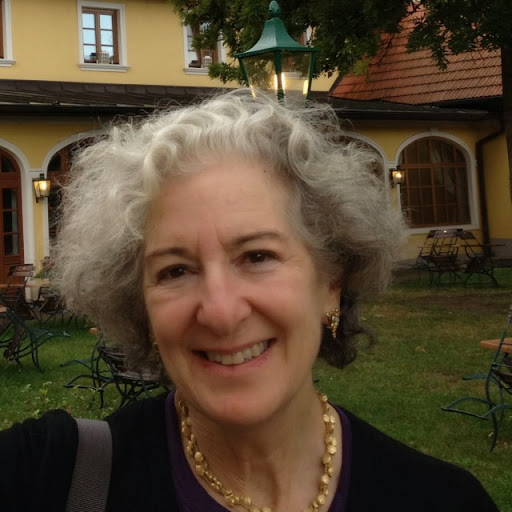 The holiday season is a special time of year.  I hope everyone enjoys celebrating with family and friends.  This is also the time when we think about giving to those less fortunate. Please consider a gift to the Center as you make your holiday donations. Money raised by the Annual Appeal goes to support programs and services that help our most needy access fuel assistance, SNAP program and emergency resources.  I am reminded of how many people give time, money and other resources to help Brookline's seniors live with dignity and respect. Thank you to all! And best wishes for a wonderful holiday season.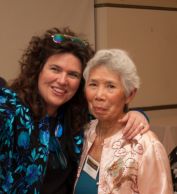 – –  photo courtesy of Colin Gee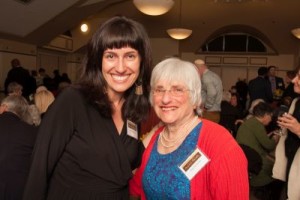 – – photo courtesy of Colin Gee
We gratefully accept donations to our nonprofit and they are completely tax deductible.  They keep the van running as well as funding furnishings, improvements and innovative programs.  We are proud of our strong community and need your help to sustain it.  Please be as generous as you can.  The Board and the Center family thank you.
"Exercise is the only thing that helps everything," says Dr. Janice Schwartz, professor of medicine at UC San Francisco.  I'm amazed at the research that confirms the value of fitness for older people.  It improves health, memory and helps prevent dementia.  We're also raising funds for scholarships to our fitness center.  Join me in supporting this program.  Our fiscal year ends June 30.  Your contribution will sustain us.
I care deeply about the future of the Center and so I have included it in my estate planning. Endowments help ensure the future of the organization with reserves. You can contribute directly or put the Brookline Senior Center in your will.  Gifts of $1,000 will be added to our Wall of Honor.  Be sure to let us know you've included us in your will or trust so we can recognize you in our Ambassador Club.  ***   "I give $___ to Brookline Multi-Service Senior Center Corp (EIN 04-2719972), a Massachusetts non-profit corporation, located at 93 Winchester St, Brookline, MA 02445 to be used for general purposes."  Consult your lawyer or financial advisor
---
News
– – – – – – – – – – – – – – –
Thank you to for your generous raffle donations for the Autumn Benefit and Holiday Craft Fair:
Aborn True Value, Albert's Florist, Anatolia, Athan's Bakery, Bebe Spa, Bottega de Capri, Brothers Restaurant,Cafe Fixe, Cafe Landwer, Caffe Nero, Chef Chow's House, Daily Catch, Connelly Hardware, Coolidge Corner Theatre, Dok Bua, Domani Hair Design, Fire Opal, Drive-by-Pies, Dunkin Donuts Allston, Edible Arrangements, Frank Pepe's, Osaka, Kolbo Judaica, Hong Kong Cafe, Orinoco, Hops n Scotch, Kabloom, Wild Goose Chase, Martin's Coffee Shop, Matt Murphy's Pub, Michael's Deli, Mint Julep, Paper Source, Paris Creperie,Party Favors, Peet's Coffee, Pon Thai Bistro, Prairie Fire, Zaftig's, Serenade Chocolatier, Trader Joe's, Sichuan Garden/Blossom Bar, Stop & Shop, Sichuan Gourmet, Brookline Spa, Starbucks Comm Ave, Starbucks Coolidge Corner, Starbucks Washington Square, Starbucks Village, Star Market, T.Anthony's Pizza AND to individuals and volunteers!
– – – – – – – – – –
ANDREA ROSENTHAL PHOTOGRAPHS through December 28: Reimaginings

Image: My Goal (after Andrew Wyeth)
– – – – – – – – – –
LIBRARY CONNECTION
The Library Connection, a partnership of Brookline's Council on Aging and the Public Library of Brookline,  delivers library materials to home bound Brookline residents unable to leave their home.  Call volunteer coordinator Patricia Burns at the Council on Aging   617. 730. 2743
– – – – – – – – – – – –
AGE FRIENDLY BUSINESSES

Be one:  http://www.brooklinecan.org/age_friendly_business.html
– – – – – – – – – –
WONDER WOMAN RUTHANN DOBEK:  
wickedlocal.com/news/20180315/ruthann-dobek-brookline-senior-centers-wonder-woman
– – – – – – – – – –
BOSTON 25 TV: SHOP PROGRAM
http://www.fox25boston.com/news/shopping-for-seniors-brookline-program-creates-bond-between-seniors-students/704932381
– – – – – – – – – –
NEWSLETTER
– – Find the newsletter here, at the library, Town Hall, banks, Stop & Shop on Harvard, Star Market on Beacon and Brookline Booksmith.  The best way to get one is subscribe: for $10 we'll mail it to you for a year.  If you're a retailer with space for newsletters, call us.  We deliver.  Advertise with us:  Click for ad specs
– – – – – – – – – –
PLANNED GIVING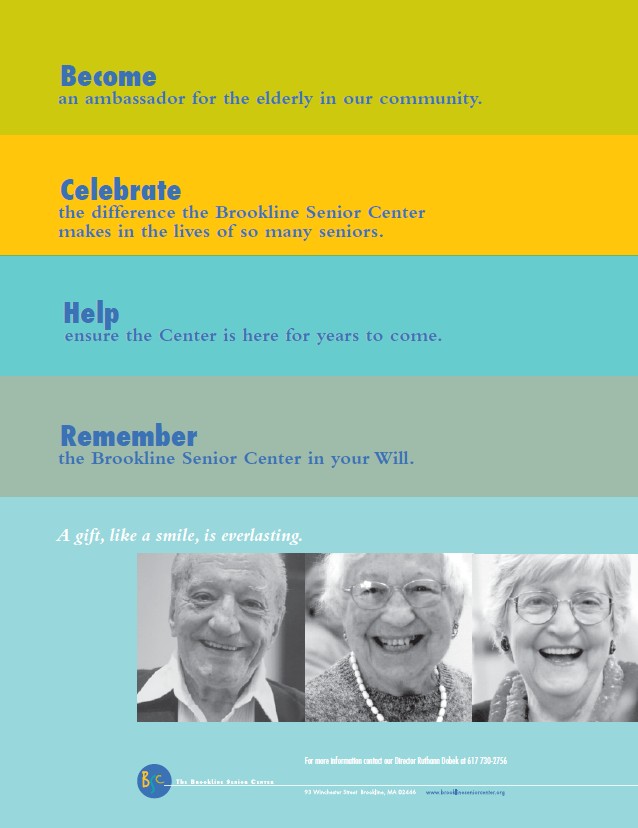 – – Consider leaving a legacy to the Senior Center.  Your bequest is a gift of hope.  Please call Ruthann Dobek, director:  617. 730. 2756 and help us secure a bright future. Brookline Multi-Service Senior Center Corp  (EIN 04-2719972), a Massachusetts non-profit corporation.