Honoring the wisdom that comes with age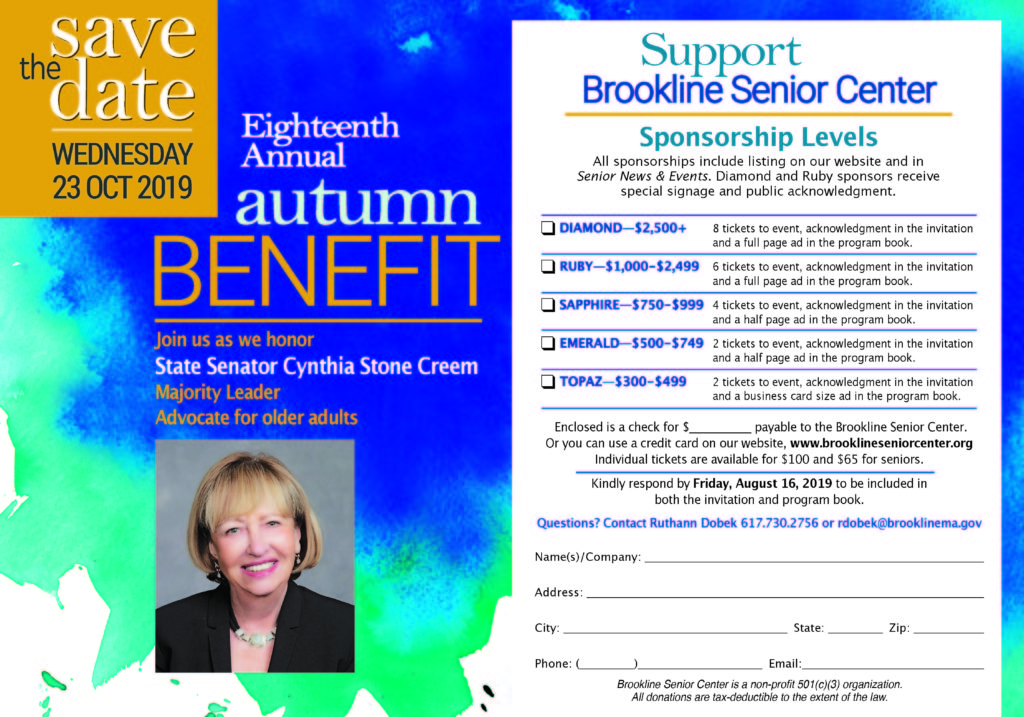 Autumn benefit Wednesday, October 23 at 6.  Valet parking.  Click for larger version:  https://www.brooklineseniorcenter.org/how-to-help/

Donors as of September 1
DIAMOND:  Beth Israel Deaconess Medical Center, Michael Merrill
RUBY: anonymous, Bay State Federal Savings Charitable Foundation, Goddard House Assisted Living, Shulamit Kahn and and Kevin Lang, Betsy Pollock, Richard and Winnie Rubino, Suzanne Salamon and Alan Einhorn, Sherrill House
SAPPHIRE: Doris Toby Axelrod and Lawrence Marks, Patricia H. Dobek, Ruthann Dobek and Glenn Boghosian, Chobee Hoy, Wingate Residences at Chestnut Hill
EMERALD:  Atkin Associates LLC – Barrie Atkin, Elias and Laurde Audy, Frank and Carol Caro, Center Communities of Brookline/Hebrew Senior Life, Rev. George and Margie Chapman, Dr. Wen Juan Chen, John and Lesley Christian, Sidney Gelb, Jewish Family & Children's Services, Elaine Kwiecien, Carol and Maurice Sapoznik, Ruth Kertzer Seidman, Wade Horowitz LaPointe LLC, Sonia and William Wong
TOPAZ: Always Best Care Senior Services, Brookline Bank, Brookline Hearing Services, Brookline Municipal Credit Union, Ellen A. Bruce and Richard Segan, Helen Charlupski and Joseph Biederman, Judith Chasin, Eleanor M. Clarkson, Nancy Daly and Kevin Cavanaugh, Betsy and Dennis DeWitt, Elder Achievers, Thomas Faulhaber, Doris and Saul Feldman, Ben Franco, Deborah Goldberg and Michael Winter, Nancy Heller, Zahra Hendi and Mojtaba Mostashari, Home Instead Senior Care, Barr and Joyce Jozwicki, Lasky HomeSmith, Levine Chapels, Alberta and Roger Lipson, Longwood Dental Group, Margolis and Bloom LLP, Ralph and Sylvia Memolo, Judy Meyers and Mark Pasternack, Judith B. Mir, Alan and Cecily Morse, Mount Pleasant Home, Providence House Assisted Living, Rogerson House, Peter and Jean Stringham, The Move Maven, Roberta Winitzer
---
Ruthann Dobek, director
I personally invite the community to attend and support the Annual Benefit Wednesday, October 23. It's our biggest fundraising event. Donations welcome to help us reach our fundraising goal of $50,000 for the year.
Special thanks for state legislators who worked to increase funding for elders.  We will receive $12 per elder in a budget that had much competition.  The team includes Ed Coppinger, Nika Elugardo, Michael Moran, Frank Smizik, Tommy Vitolo and Cynthia Creem.  State Senator Majority Leader Creem also secured funding for our Alzheimer's Caregivers Respite Program and we will be honoring her at the Annual Benefit in October. She deserves recognition for her advocacy and legislative efforts.  The event includes dinner and entertainment.  Your sponsorship is greatly appreciated.  (above)
I urge you to attend the Annual Benefit Wednesday, October 23. It's our biggest fundraiser and I guarantee a great time with food, music and neighbors. Buy your tickets early and show your support.  A special thank you to Diamond Sponsors Beth Israel Deaconess Medical Center and Michael Merrill.  Join us for hors d'oeuvres, buffet, wine, dance band, raffle.  $100/person, $65/senior

October 21 – – Ukulele Club:  Learn the basics of ukulele at 1. At 1:30 the regular group begins. Bring a uke, learn simple strums and chords.  Singers welcome.
October 24 – – Meet State Rep. Tommy Vitolo at 10
October 28 – – Holiday Craft Fair committee meets at 1 on Monday, the 28th. Volunteers needed. Fair is Friday, November 15 and Saturday, November 16
Tuesday, October 29 – – Flu Clinic here 11:30-1 pm. Loose sleeves, limited flu mist, NO FLUZONE high dose, bring insurance cards, free.  617. 730. 2336  www.brooklinema.gov/health – – Sponsored by Brookline Department of Public Health
Wednesday, November 13 – – Flu Clinic at Baker School 5:30-7:30
Sunday, November 24 – – Flu Clinic at Brookline High School 11-1 pm
Join me at the Farmers Market Thursdays from 1:30-6:30 rain or shine.  (Centre Street West Parking Lot) – – Ruthann Dobek, director
+ + + + + + + + + +
Recycle Here – – You can recycle your eyeglasses, cell phones and soda tabs.  Collection boxes in reception
We take medical equipment for our equipment loan program. PLEASE CALL FIRST:  Jamie Jensen: 617 730. 2753.
And we're always looking for donations of costume jewelry, scarves, purses, small household items and others to sell on the gift cart.  Please: no clothing, no linens, no electrics
Visit Us – – Tours Monday-Friday. 617. 730. 2777
---
October Health Checks

Barbara Westley, public health nurse, Brookline Public Health Department
No blood pressure screening here in October
Tuesday, October 29 – – Flu clinic here from 11:30 – 1. No charge, bring insurance cards
Fitness Center – – become a member and use strength training and cardio equipment. Assistance of personal trainer at no charge. Call Sharon Devine: 617. 730. 2769
Podiatry Clinic – – Routine foot care only (nail and callus trimming) $40 with Dr. John McLaughlin by appointment: 617. 730. 2777
---
Jerome Kern Presentation, 10/21
Historian Bruce Hambro is here Monday, October 21 at 1 with a multimedia presentation on composer Jerome Kern.  Power points on the Broadway producer: "They Didn't Believe Me," "Showboat," "Old Man River", "Can't Help Lovin' Dat Man of Mine."  Also: "The Last Time I Saw Paris," "Smoke Gets in Your Eyes," "The Way You Look Tonight."  One hour of audio and visual songs.  Register: 617. 730. 2770 – – Sponsored by our friends at Wingate Residences at Boylston Place
---
Registry of Deeds, 10/24
William P. O'Donnell, register of deeds, and his staff will answer questions about Registry of Deeds matters including the Mass Homestead Act.  You can get a recorded deed, confirm a mortgage discharge and check on filings in real time. They're at Brookline Town Hall, room 111 from 11-12 noon. No appointments.  Info: 781.461. 6104
---
Hearing Tests, 10/24
Dr. Tamy Simon Chelst, audiologist, is here Thursday, October 24 from 9-12 noon to test your hearing. No cost if you have Medicare. Bring your health insurance cards, name and phone number of your doctor.  Register: 617. 730. 2770
---
Nutrition Labels, 10/25
The FDA has set new guidelines for nutrition labels.  Join Dalia Cohen, director of nutrition at Springwell, Friday, October 25 at 1 for a discussion on what this means for consumers.  Register: 617. 730.2770
---
Tommy Bahama Halloween Dance Party, 10/30
Fun musical performance by our friend Tommy Bahama Wednesday, October 30 at 1:30.  Costumes welcome. Dance the afternoon away. Light refreshments. Register:  617. 730. 2770 – – Program sponsored by Senior HomeCare Solutions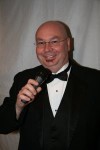 ---
Death Cafe, 11/7
Join us for the first Death Cafe Thursday, November 7 from 5:30-7. Death cafes are for people of all ages to socialize, eat, drink and talk about death and dying. No agenda, no advertising, no themes.  The only goal of the cafe is to increase our awareness and make the most of our lives.  Registration is not needed.  For more information, Kate Jovin, LCSW 617. 730. 2751, Michael Allen, LCSW 617. 730, 2754  General information: https://deathcafe.com/what/
---
Nathaniel Hawthorne Fridays, 11/15-12/10
Join Stephen Collins for a six week seminar on the short stories of Nathaniel Hawthorne: "Young Goodman Brown," "The Minister's Black Veil," "The Birthmark," and "Wakefield."  Classes meet Fridays November 15 – December 20 from 1-2. Cost: $35. We need at least 10 participants. Register: 617. 730. 2777
---
Elizabeth Pollock, president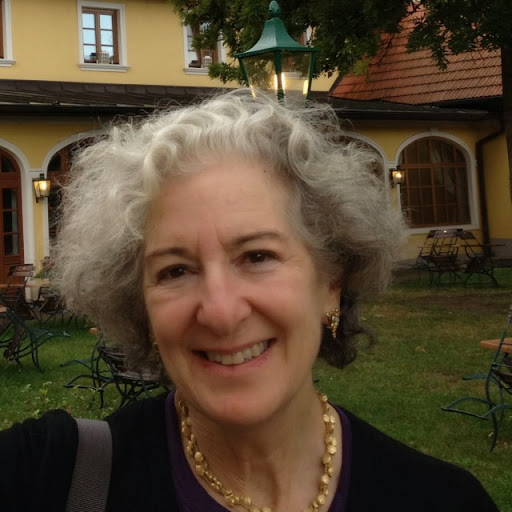 Our 18th Annual Autumn Benefit is Wednesday, October 23 at 6.  We are honoring State Senator Cynthia Creem, the majority leader. She is a long-time contributor and advocate for adult issues.  The evening includes food, raffles and entertainment. Sponsorships welcome from individuals, companies and nonprofits. We also welcome gift certificates, merchandise and services that can be raffled.
As I read the list of supporters and donors, I am humbled by your generosity and how much you care about the Center. Benefactors are critical to our mission since the Town covers only 70% of our annual budget.  We accept donation to our nonprofit. Donations are, of course, tax deductible. some of the fabulous donations we've received include a Mobil gas card, Coolidge Corner Theater tickets, a weekend at the Marriott Courtyard, and certificates from local restaurants. You can buy a raffle ticket here on the second floor.  Look forward to seeing you soon.
Food insecurity is a problem in Brookline.  A recent survey of Brookline's seniors who receive food help from us found that 26% of respondents reported having been without food for a whole day for 1-10 days the prior month.  An additional 18% went to bed hungry at least once in the prior month. If you know of anyone who will benefit from our food distribution program,  have them call us: 617. 730. 2777.
I care deeply about the future of the Center and so I have included it in my estate planning. Endowments help ensure the future of the organization with reserves. You can contribute directly or put the Brookline Senior Center in your will.  Gifts of $1,000 will be added to our Wall of Honor.  Be sure to let us know you've included us in your will or trust so we can recognize you in our Ambassador Club.  ***   "I give $___  (or percent of my estate or percent of the remainder of my estate) to Brookline Multi-Service Senior Center Corp (EIN 04-2719972), a Massachusetts non-profit corporation, located at 93 Winchester St, Brookline, MA 02445 to be used for general purposes."  Consult your lawyer or financial advisor
– – with much appreciation, Betsy Pollock
---
News
– – – – – – – – – –
Louise Weinberg exhibition: My Way of Seeing Artwork. In Gallery 93 through October 31
– – – – – – – – – –
NORFOLK COUNTY RSVP
We're partnering with Norfolk County RSVP and West Roxbury VA to be part of the "ambassador" program at the VA.  Ambassadors are needed Tuesdays for 4-hour shifts for the information desk, as a patient escort, to bring items to patient rooms, and other tasks.  Transportation provided from the Center and will be reimbursed up to $40/month. Meal vouchers and training. Complete an application, get screened. Informational meeting here with the volunteer coordinator from the West Roxbury VA.  dwaxman@brooklinema.gov  Deidre Waxman: 617. 730. 2767
– – – – – – – – – –
AGE FRIENDLY BUSINESSES

Be one:  http://www.brooklinecan.org/age_friendly_business.html
– – – – – – – – – –
WONDER WOMAN, RUTHANN DOBEK:  
wickedlocal.com/news/20180315/ruthann-dobek-brookline-senior-centers-wonder-woman
– – – – – – – – – –
BOSTON 25 TV: SHOP PROGRAM
http://www.fox25boston.com/news/shopping-for-seniors-brookline-program-creates-bond-between-seniors-students/704932381
– – – – – – – – – –
NEWSLETTER
– – Find the newsletter here, at the library, Town Hall, banks, Stop & Shop on Harvard, Star Market on Beacon and Brookline Booksmith.  The best way to get one is subscribe: for $10 we'll mail it to you for a year.  If you're a retailer with space for newsletters, call us.  We deliver.  Advertise with us:  Click for ad specs
– – – – – – – – – –
PLANNED GIVING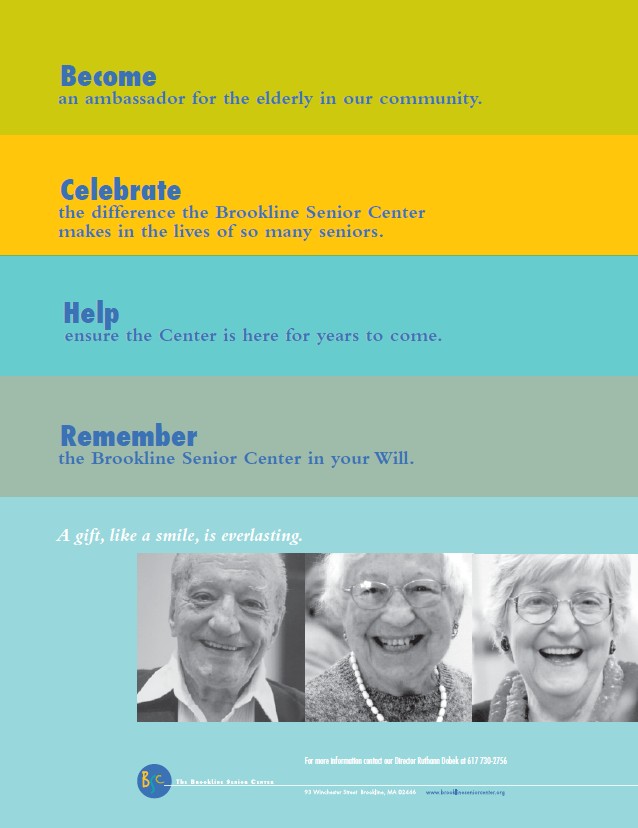 – – Consider leaving a legacy to the Senior Center.  Your bequest is a gift of hope.  Please call Ruthann Dobek, director:  617. 730. 2756 and help us secure a bright future. Brookline Multi-Service Senior Center Corp  (EIN 04-2719972), a Massachusetts non profit corporation.