Honoring the wisdom that comes with age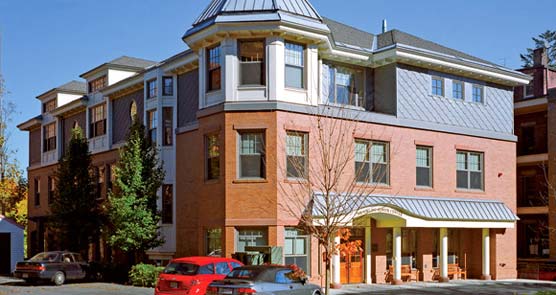 Ruthann Dobek, director
The theme for this year's volunteer lunch April 11 was "Volunteers are the heart of our team."  Volunteers give heart and soul to the Center.  Your kindness shines through and makes a difference. Please accept our thanks for all the great work you do.  You make this a better world and we're delighted to honor you. Your thoughtfulness and words of appreciation are inspiring.
According to a study by Harvard University Public Health, for every minute you exercise, you're adding seven minutes to your life.  They recommend exercising at least 150 minutes/week.  Activity benefits cancer, heart, arthritis, diabetes and respiratory illness.  Research also links exercise with better mood and cognition.  After a difficult day nothing makes me feel better than a brisk walk.  So dance, lift weights, walk, yoga.  Join our fitness center.
Monday, April 23 – – Sing Along with Mel Stiller at 1: show tunes, standards, classic rock.  Register: 617. 730. 2770
April 28 and April 29 – – We're hosting Brookline Open Studios 11-5 pm.  See work from Leah Abrahams, Jean-Pierre Dubreuil, Maryellen Moran, Peggy Peterson, Esther Robbins, Frances Schreiber, Aaron Seidman, Julie Smith, Patt Timothy
Wednesday, June 13 – – Council on Aging meets at 1 with Dr. Deepak Kumar, department of physical therapy & athletic training, BU School of Medicine, and researchers who will talk about knee pain and improving physical activity. (rescheduled from March)
Welcome Kate Jovin, MSW, LCSW, a recent grad from Simmons College of Social Work.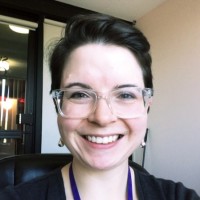 ---
April Health Checks

Barbara Westley, public health nurse, Brookline Public Health Department

Podiatry Clinic – – Routine foot care with Dr. John McLaughlin: $40.  Appointments:  617. 730. 2777
Thursday, May 3 – – Ask a Nurse with Lynn Schuster, RN from the Greater Medford Visiting Nurse Association at 11.
---
Colson Whitehead, 4/25
Colson Whitehead, author of The Underground Railroad, speaks at Brookline High School auditorium at 7, Wednesday, April 25.  Register with the Library: 617. 730. 2370   "His new novel, The Underground Railroad, also has passages of astounding physical violence, yet they are more deeply disturbing than any bloodshed in his previous book. Whitehead depicts the perversions and horrors of slavery in 19th-century America through the story of the multiple escape attempts of a woman named Cora." – – courtesy of The Christian Science Monitor review:   The Underground Railroad
---
TRIPPS, 4/26
Join TRIPPS for a discussion of options to driving.  Van, bus, Lyft Concierge Pilot, ICare, MBTA, The Ride, and Uber options Thursday, April 26 from 1-2:30.  Light refreshments.  Register on the TRIPPS line: 617. 730. 2644
---
BrooklineCAN Election Forum, 4/26
Thursday, April 26 from 4-6 pm meet candidates in preparation for Town election May 8.  We will be voting for two Select Board members, five Library Board members, ballot questions for an override and debt exclusion.  Candidates make brief statements and address questions.
---
Denya LeVine, Fiddler 5/1
Tuesday, May 1 at 1 pm Denya LeVine is here.  LeVine plays fiddle and ukulele with roots in classical, folk, Jewish and Irish music.  Register: 617. 730. 2770                  http://denya.us/
---
Reiki Therapy Tuesdays
Akemi Minami, certified Reiki therapist, offers 25-minute appointments to Brookline residents over 60 and Senior Center volunteers.  Sessions: 9-12 noon Tuesdays.   $7/session  Five-treatment books:  $25    617. 730. 2777
---
Chess Thursdays and Fridays
Play Thursdays, 1-3 pm.  Bring a board or use ours.   Julie Washburn:  617. 730.2760
Beginners!  Three Brookline High School seniors, co-captains of their chess club, will be here Fridays from 3-5 for lessons and games.  Patricia Burns:  617. 730. 2743
---
Senior Chorus Fridays
New members welcome, no audition.  Led by Joe Reid, Fridays at 10:30
---
Zumba Gold Thursdays
Emily Brenner, instructor leads Zumba Gold Thursdays from 1:30-2:30.   This session runs through May 10 and drop-ins are welcome.  Session: $45  Classes:$7/each.  Free for residents of Brookline Housing Authority – – Sponsored by the Brookline Multiservice Senior Center Corp
– – Emily Brenner photo courtesy of Ohm Wellness Center
---
Elizabeth Pollock, president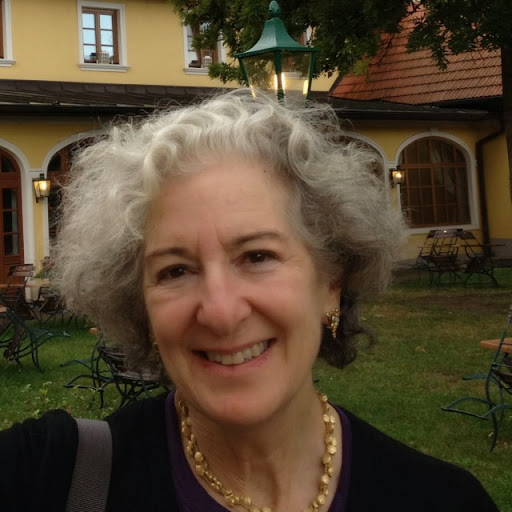 This year our endowment fund donated $47,000 to the Center's operations budget.  An endowment ensures the future of the organization by providing an income stream and reserves. Our new goal is doubling our endowment by 2020. We hope you'll join us.  Contribute directly or add the Center to your will.  When you do, let us know so we can include you in our Legacy Society.
And consider an extra gift in support of the van and its faithful drivers who get seniors out and over to the Center.
I care deeply about the future of the Center and so I have included it in my estate planning. Endowments help ensure the future of the organization with reserves. You can contribute directly or put the Brookline Senior Center in your will.  Gifts of $1,000 will be added to our Wall of Honor.  Be sure to let us know you've included us in your will or trust so we can recognize you in our Ambassador Club.  ***   "I give $___ to Brookline Multi-Service Senior Center Corp (EIN 04-2719972), a Massachusetts non-profit corporation, located at 93 Winchester St, Brookline, MA 02445 to be used for general purposes." – – Consult your lawyer or financial advisor
Help a friend with a Fitness Center membership.  Our gym has equipment and supportive staff.  We're open weekdays 8:30-5pm. We're seeking donors to help others with scholarships.  It's $35/month and $420/year. We're grateful to Bay State Federal Savings Charitable Foundation for their support.

---
News
Wonder Woman Ruthann Dobek:  
wickedlocal.com/news/20180315/ruthann-dobek-brookline-senior-centers-wonder-woman
Thanks Boston 25 News for your piece on the SHOP program:
http://www.fox25boston.com/news/shopping-for-seniors-brookline-program-creates-bond-between-seniors-students/704932381 
– – – – – – – – –
"Off the Wall,"  photographs by Julie Smith
through April 27

– – – – – – – – – – – – – – – – – – – – – –
BCAN Age Friendly Businesses
Be one:  http://www.brooklinecan.org/age_friendly_business.html
– – – – – – – – – – – – – – – – – – – – – – –
Food Pantry Tuesdays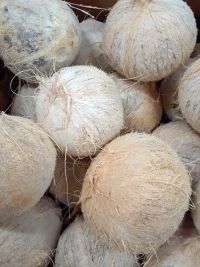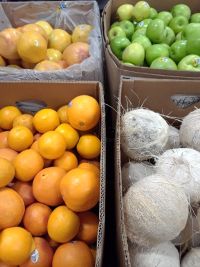 – – – – – – – –
Newsletter
– – Find the newsletter at the library, Town Hall, banks, Stop & Shop on Harvard, Star Market on Beacon and Brookline Booksmith.  The best way to be sure you get one is to subscribe: for $10 we'll mail it to you for a year.  If you're a retailer with space for newsletters, call us.  We deliver.  Be an advertiser:  Click for ad specs
Planned Giving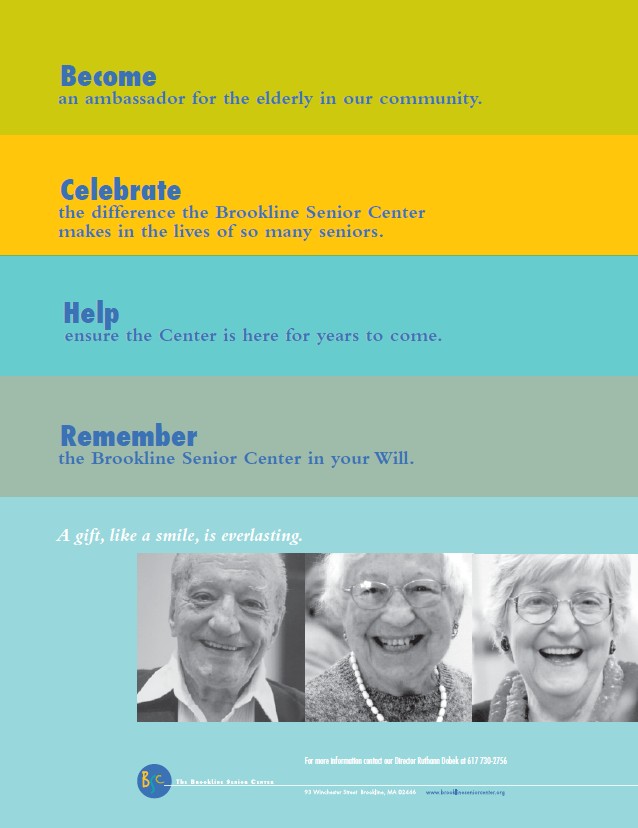 – – Consider leaving a legacy to the Senior Center.  Your bequest is a gift of hope.  Please call Ruthann Dobek, director:  617. 730. 2756 and help us secure a bright future
– –