Honoring the wisdom that comes with age
Autumn Benefit, 10/24 (click)
---
Ruthann Dobek, director
Welcome. We want you to stay up to date with all our happenings.  Learn about our programs and services.  No senior should ever be bored with the wealth of activities here.  Many are free and subsidized from the commitment of our non-profit fundraising.
September is Senior Center month.  This year's theme: "Senior Centers: Building Momentum."  Senior centers are the future of what aging can be.  Innovative programs hosted at senior centers can change the perception of aging and create important community resources for aging expertise. We are striving to ensure that the future of aging in Brookline is ever evolving.
I invite you to attend the Senior Center during September.  We offer an impressive variety of classes and programs from art to zumba (see below).  All the activities will help keep you feeling healthy and involved. Try tai chi, a computer class, a literary discussion, or join the chorus. You can even offer to teach a new class yourself. In addition to ongoing programs, we have special events. This month we are hosting the Piatigorsky Foundation concert September 24 and a performance by Stephen Collins on Herman Melville September 26. New programs continuing this year include qigong, a holistic system of coordinated body posture, movement, breathing and meditation, and an introduction to mindfulness workshop.
The fall is also a time for important events.  I urge you to make plans to attend our annual Autumn Benefit October 24. This year we are honoring the law firm of Wade Horowitz LaPointe LLC for their dedication to older adults and the community. The benefit is our biggest fundraiser of the year. I guarantee a phenomenal time of celebrating our community with scrumptious food, fabulous music, entertaining conversation and mingling with neighbors. Buy your tickets early and show support for the center. This is a great time of year; the weather is glorious and the trees wear their beautiful fall colors.  Enjoy the month.
Transportation continues to be a major concern for elders. Our TRIPPS program can help you find alternative transportation options. Call Maria Foster @ 617. 730. 2644 for more information.  We are committed to improving our transportation service. One way you can help is making a donation to support the van fund, which depends on your gifts to continue.  Another way is completing our short transportation survey @ https://bit.ly/2Lx6jXQ    Paper copies are available here as well.
Wednesday, October 3 – – Brookline Music School concert at 1
Thursday, October 11 – – Students from Mass College of Pharmacy and Health Sciences workshop on hypertension at 1 pm
Wednesday, October 24 – – The Annual Benefit at 6.  Join us as we honor the law office of Wade Horowitz and LaPointe LLC, elder care advocates and long-time supporters of Brookline older adults.  Valet parking will be available.  See sponsorship levels above.
Tuesday, October 30 – – Flu Clinic here from 11-1 pm. No charge, bring insurance cards
Thursday, November 8 – – Students from Mass College of Pharmacy and Health Sciences workshop on diabetes at 1 pm
The Brookline Age-Friendly City committee needs new members.  The group seeks "to strengthen the Town's response to its senior population through collaboration with the Town, the Council on aging and BrooklineCAN.  Attend monthly meetings and contribute to committee projects."  Committee members are appointed by the Select Board for three year terms.  Information:  co-chair Frank Caro   frank.g.caro@gmail.com
---
Autumn Benefit Sponsors as of 9/1
DIAMOND:  Beth Israel Deaconess Medical Center, Michael Merrill
RUBY:  Brookline Bank, Goddard House Assisted Living, Hamilton Company Harold and Maura Brown, Betsy Pollock, Winnie and Richard Rubino, Suzanne Salamon and Alan Einhorn, Sherrill House, Wade Horowitz LaPointe LLC
SAPPHIRE:  Patricia H. Dobek, Ruthann Dobek and Glenn Boghosian, Rogerson House
EMERALD:  Atkin Associates LLC-Barrie Atkin, Laurde and Elias Audy, Doris Tobey Axelrod and Lawrence Marks, Center Communities of Brookline/Hebrew Senior Life, Rev. George and Margie Chapman, Lesley and John Christian, Marilyn and Andre Danesh, Sidney Gelb, Jewish Family & Children's Service, Elaine Kwiecien, V. Celia Lascarides, Pathway Home Realty Group, Waterstone at the Circle, Wingate Residences at Boylston Place, Sonia and William Wong
TOPAZ:  Always Best Care Senior Services, Dr. Michele Baker and Rabbi Jim Morgan, BAYADA Home Health Care, Brookline Community Foundation, Brookline Hearing Services, Brookline Municipal Credit Union, Carol and Frank Caro, Elder Achievers, Nancy Heller, Home Instead Senior Care, Georgia and Bruce Johnson, Rudolph Kass, Pat Krol and Steve Chiumenti, Lasky Home Smith, Levine Chapels, Alberta and Roger Lipson, Longwood Dental Group, Margolis & Bloom LLP, Sylvia and Ralph Memolo, Judy Meyers and Mark Pasternack, Judith B. Mir, Mojtaba Mostashari and Zahra Hendi, Mount Pleasant Home, The Move Maven, Providence House Assisted Living, Roberta S. Winitzer,
---
September Health Checks

Barbara Westley, public health nurse, Brookline Public Health Department

Wednesday, September 26 – – Barbara Westley RN does blood pressure screening at the O'Shea House, 61 Park St from 1-2
Podiatry Clinic – – Routine foot care with Dr. John McLaughlin: $40.  Appointments:  617. 730. 2777
---
TRIPPS Trips, 10/18,10/29
Thursday, October 18 – – Learn how to use SmartPhone apps for travel,  1-2:30 pm
Monday, October 29 – – License renewal and Real ID wordshop with the MassRMV, 1-2 pm
Thursday November 1, November 8, November 15 – – Getting around with Uber and Lyft, 10-11:30 am
Wednesday, November 28 – – MBTA Senior CharlieCard applications and renewals, 1-3 pm
---
Brookline Day at Larz Anderson, 9/23
Seventh annual Brookline Day at Larz Anderson Park September 23 from 11-3. Celebrate all things Brookline.  Brookline Recreation Department brings vendors, games, trucks, food, bands.  More at www.brooklineday.org
Council on Aging and BrooklineCAN will each have tables.
---
Alzheimer's Walk, 9/23
Sign up for our group's participation in the Boston walk for Alzheimer's Sunday, September 23.  Walk 1 1/2 or 3 1/2 miles.  Sign up with Patricia Burns: 617. 730. 2743
---
Piatigorsky Foundation Concert, 9/24
Join us Monday, September 24 at 1 for the annual Piatigorsky Foundation concert.  This year's artists are Mary Au, pianist and Evan Drachman, cellist.  Drachman is founder and director of the Foundation and grandson of Gregor Piatigorsky. Au, a graduate of the Royal Academy of Music and University of Southern California, has been honored as one of the "Outstanding Young Women of America."  Register: 617. 730. 2770
---
Putterham Socials Wednesdays, 9/26
For six Wednesdays starting September 26 join us at the Putterham Library 10:15-12:15 for two sociable hours.  Conversation, refreshments, old and new friends.  Share ideas and experiences.  Contact Jude Burnim: JudeB22@hotmail.com   617. 697. 9848
---
Stephen Collins, 9/26
Stephen Collins is back Wednesday, September 26 at 1 with Sailing Towards my Father, by Carlo A. Rossi.  Play is about Herman Melville's life and his relationship with Nathaniel Hawthorne.  Reigster: 617. 730. 2770
---
Elizabeth Pollock, president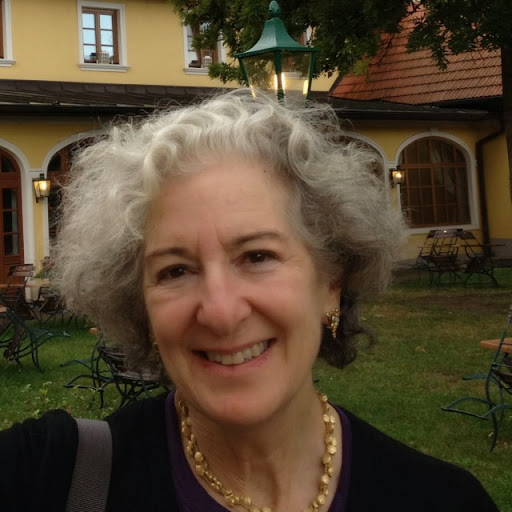 Our 17th Annual Autumn Benefit is Wednesday, October 24 at 6.  This year we're honoring the law firm of Wade Horowitz and LaPointe LLC. They have been a significant contributor to the Center.  The attorneys volunteer in our monthly legal clinic and offered educational programs.  The benefit includes great food, raffles and entertainment. Proceeds go to important services. Sponsorships are welcome from individuals, companies and nonprofits. We welcome gift certificates, merchandise and services to raffle. For more information, contact Ruthann Dobek  rdobek@brooklinema.gov      617. 730. 2756     With much appreciation, Betsy Pollock
Marie Lavine memorial concert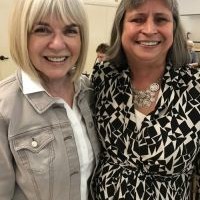 – – Eileen Solomon, daughter of Marie Lavine with Ruthann Dobek
"Exercise is the only thing that helps everything," says Dr. Janice Schwartz, professor of medicine at UC San Francisco.  I'm amazed at the research that confirms the value of fitness for older people.  It improves health, memory and helps prevent dementia.  We're also raising funds for scholarships to our fitness center.  Join me in supporting this program.  Our fiscal year ends June 30.  Your contribution will sustain us.
If you would like to create a tribute gift, contact Ruthann Dobek.  Marie Lavine's daughters, Corrine Long's family, and Vivian Freeman's family have insured their mothers are honored each year with their special gift.
I care deeply about the future of the Center and so I have included it in my estate planning. Endowments help ensure the future of the organization with reserves. You can contribute directly or put the Brookline Senior Center in your will.  Gifts of $1,000 will be added to our Wall of Honor.  Be sure to let us know you've included us in your will or trust so we can recognize you in our Ambassador Club.  ***   "I give $___ to Brookline Multi-Service Senior Center Corp (EIN 04-2719972), a Massachusetts non-profit corporation, located at 93 Winchester St, Brookline, MA 02445 to be used for general purposes." – – Consult your lawyer or financial advisor
Help a friend with a Fitness Center membership.  Our gym has equipment and supportive staff.  We're open weekdays 8:30-5pm. We're seeking donors to help others with scholarships.  It's $35/month and $420/year. We're grateful to Bay State Federal Savings Charitable Foundation for their support. I, the board, and the entire Senior Center family thank you!

---
News
– – – – – – – – – – – – – – –
GALLERY 93 SHOW:  Painting with Passion, works by Judy Brown,  Through Friday, October 26  Reception with the artist Tuesday, September 25, 4-6 pm
– – – – – – – – – –
MEDICARE OPEN ENROLLMENT
New information packs from your plan will arrive by the end of September.  They explain plan coverage for 2019.  Premiums, deductibles, co-pays and drug coverage can change.  During open enrollment you can adjust your plan.  SHINE counselors can help from October 15 – December 7.  617. 730. 2770
LIBRARY CONNECTION
Are you a lover of library books and other resources, yet unable to enjoy the pleasures of browsing on your own? We have a solution for you! The Library Connection, a partnership of Brookline's Council on Aging and the Public Library of Brookline, provides delivery of library materials directly to homebound Brookline residents who are unable to leave their home. A volunteer from the community will deliver materials to you throughout the year. If you are interested in receiving this service, contact volunteer coordinator Patricia Burns at the Council on Aging 617-730-2743
– – – – – – – – – –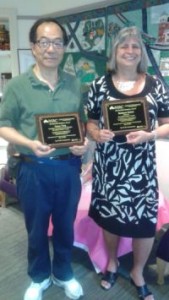 The Greater Boston Employer Advisory Board's 21st Distinguished Employer Award was presented to Ruthann Dobek, director and Jimmy Tong, building custodian June 19. This award is given to employers in recognition for going above and beyond expectations in promoting diversity and hiring applicants with disabilities.
– – – – – – – – – – – –
Age Friendly Businesses
Be one:  http://www.brooklinecan.org/age_friendly_business.html
Wonder Woman Ruthann Dobek:  
wickedlocal.com/news/20180315/ruthann-dobek-brookline-senior-centers-wonder-woman
Boston 25 News: SHOP program

:

http://www.fox25boston.com/news/shopping-for-seniors-brookline-program-creates-bond-between-seniors-students/704932381
Newsletter
– – Find the newsletter at the library, Town Hall, banks, Stop & Shop on Harvard, Star Market on Beacon and Brookline Booksmith.  The best way to get one is subscribe: for $10 we'll mail it to you for a year.  If you're a retailer with space for newsletters, call us.  We deliver.  Advertise with us:  Click for ad specs
Planned Giving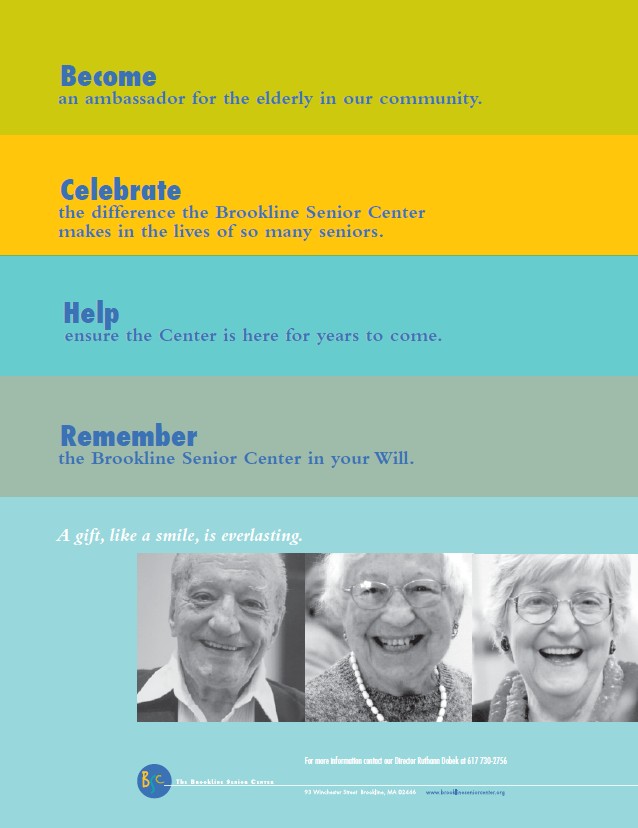 – – Consider leaving a legacy to the Senior Center.  Your bequest is a gift of hope.  Please call Ruthann Dobek, director:  617. 730. 2756 and help us secure a bright future