Honoring the wisdom that comes with age
TRUE T-23 commercial refrigerator
FOR IMMEDIATE RELEASE
FROM: Ruthann Dobek, director
January 23, 2019
I am writing about an issue important to the Brookline Senior Center community.  We have an urgent need to replace a broken refrigerator for the food distribution program. We receive donated food on Monday and store perishables overnight before distributing them Tuesday.
The temperature control on our main refrigerator failed and because it is old and donated, it is beyond repair.  Temperature fluctuations cause vegetables and perishables to spoil. It is heart wrenching to discard food given the significant need in our community.
You might think food insecurity isn't a problem in Brookline but sadly, it is.  Last year the Center did a food survey. We were shocked at the results. 26% of over 200 seniors who responded reported having been without food for a whole day for 1-10 days the prior month.  An additional 18% reported going to bed hungry at least once in the prior month. Though Brookline is considered a well to do community, the cost of housing and medical care has far exceeded increases in seniors' income and benefits.
Our food distribution pantry serves 100-125 seniors each week. We provide fruit, vegetables, dairy, bread, canned goods and sometimes meat, sandwiches and pasta.  All of it is free of charge.  We also have pastry to sweeten the lives of our seniors.  Local merchants donate food to Lovin' Spoonfuls and the Brookline Food Coop, who then deliver it to us. Volunteers, many of whom are seniors, distribute food to anyone in the community who comes to our pantry.
We expect that a new 23-inch commercial refrigerator, like the True T-23, will cost about $2,800.  A residential Whirlpool or Frigidaire will cost up to $1,900 plus delivery and installation. The choice of model and supplier depends on the best fit, cost and the money we raise.
We would appreciate any help our neighbors can provide.  Contributions will be acknowledged in the Center newsletter and website.
Checks should be made out to the Brookline Senior Center with "refrigerator" in the memo.  Send them to Ruthann Dobek, director, Brookline Senior Center, 93 Winchester St, Brookline 02446.  Or, go to the orange DONATE button at the top right and put "refrigerator fund" in the seller's instructions.
I truly appreciate donations in any amount that will assist our vulnerable neighbors.
Sincerely,
Ruthann Dobek
---
Ruthann Dobek, director
We are closed Monday, February 18 for Presidents Day.
What we do matters. Whether we are hosting someone's 100th birthday, helping someone find housing, or receiving a gift from someone's estate – we are proud to be a vital part of the community. We provide not only a safe haven but also a vibrant community center.
I'm taking a moment to recognize the importance of our work. I would like to thank this incredible community of people who enrich Brookline older adult lives each day. February brings some of the coldest weather and with it winter blues. We are here to help make the days go by in a warm enjoyable way with lots of wonderful programs and activities. Please check here or call 617. 730. 2770 for snow cancellation updates.
I am inspired by our people who bundle up and refuse to let weather get them down. You hearty disposition warms us all. So much is happening here that will keep your blood pumping. Check out the fitness center, join us for Zumba gold, modern dance, ping pong, or Qigong class.
I am concerned about the freezing temperatures this month. If you have turned down your thermostat to save money, make sure you wear warm fleece. If you are having trouble with your heating bills, call us to apply for fuel assistance. We also help with SNAP (food stamp) applications. Don't forget about our food commodity program that makes 35 pounds of non perishable items each month. And for frugal living, come here each weekday for a nutritious hot lunch and visit our food pantry Tuesdays.
A wonderful reminder that the days are getting longer. January 1 the sun set at 4:24.  February 1 it is 4:58 pm. By February 28 it will be 5:33 giving us more sunshine even though we are still in the midst of winter.
Finally, a warm and hearty happy Valentine's Day to the entire Senior Center community.
TIM SULLIVAN RETIRES! – – Tim is the supervisor of mail and print operations for the Town, and a volunteer with us for 40 years. He started helping with printing and mailing when the Center was just a few rooms at 61 Park St. Tim can always be counted on to make time for special and regular printing, to distribute the newsletter, and taking mail to and from Town Hall – all with a smile and a kind word. He is our unsung hero.  We are grateful for his dedicated service printing our newsletter. We wish him the best and hope he has time to visit and volunteer his expertise and kindness with us in the future.
We are collecting for the MSPCA. They need clean blankets, towels, sheets and bedding. For dogs, treats, toys, beef and chicken broth. For cats, wands, play mice, dry and canned food, beds and scratchers. Bring donations to the 2nd floor by February 25.
Tuesday, February 19 – – Sandy Spector's session on real estate tax exemptions and abatements from 10-12 noon in the gallery.
Wednesday, March 6 – – Justin Meyer Trio from Brookline Music School is here at 1
Monday, March 11 – – The ukulele group is back from 1-2:30. Play and sing, all welcome.  Info:  hearojudy51@yahoo.com, our coordinator Judy.
Wednesday, March 13 – – Council on Aging meets at 1 with speaker Leigh Jackson, acting director for Brookline Recreation.  Topic:  Brookline Recreation's mission, trends and options.
---
February Health Checks

Barbara Westley, public health nurse, Brookline Public Health Department

Thursday, February 21 – – Blood sugar screening with Olga Abamelik, RN, from Central Home Care, from 11-12 noon
Thursday, February 21 – – Staff from Brookline Hearing Services is here from 1-2 pm for routine cleanings and counseling. No charge.  Batteries: $5/pack
Wednesday, February 27 – – Blood pressure screening with Barbara Westley, RN at the O'Shea House, 61 Park St from 1-2 pm
Podiatry Clinic – – Routine foot care with Dr. John McLaughlin: $40.  Appointments:  617. 730. 2777
---
Happiness is a Choice You Make, 4/25
Journalist John Leland is here Thursday, April 25 from 6-7:45 pm, to talk about his new book, Happiness is a Choice You Make: Lessons From a Year Among the Oldest Old.  Leland is "a reporter for The New York Times where he wrote a year long series that is the basis for the book. Before joining the Times in 2000, he was a senior editor at Newsweek, editor in chief of Details, a reporter at Newsday, and a writer and editor at Spin."  He investigated the lives of six people 85 and up.  They taught him resilience, gratitude, purpose and perspective that apply to all of us. Light refreshments from 6-6:30.  Talk and book sales follow. Register: 617. 730. 2770
---
AARP Tax Prep Tuesdays
Tuesdays through April 2 meet with a tax aide volunteer for help filing your return.  Bring copies of a 2017 return. We are unable to help with amended returns prior to 2016.  You need an appointment: 617. 730. 2777
---
Using Art to Explore Ageism Workshop, 2/14
Sadie Masciave, expressive arts therapy intern at Goddard House, is here Thursday, February 14 at 1 to talk about the history of ageism and how age is portrayed in the media.  Following the discussion, we will redesign greeting cards to evoke age pride.  Masciave is a student at Lesley University pursuing a Master's in expressive arts therapy.  Previously, she worked for ten years at MEDITECH managing the web and print design marketing teams. Register: 617. 730. 2770
---
Long Term Care Insurance, 2/20
Linda Thalheimer, long term care expert, is here Wednesday, February 20 at 1 to simplify the range of options.  Protect your family, your estate, directives and maximize the potential for optimal care.  Light refreshments courtesy of Assured Allies, a local caregiver support provider. Register: 617. 730. 2770
---
Love Letters, 2/25
Monday, February 25 at 1 we host Bob DiCicco and Wendee Glick for a performance taking us back to the war years of 1940-1945 when GIs were writing letters home.  They will be reading actual love letters wrapped around the music of WWII including "I'll be Seeing You," "Chattanooga Choo-Choo" and "Moonlight Serenade."
DiCicco is a Boston native who studied at Northeastern, Berklee School of Music, and The Actors Workshop.
Glick is an "experienced jazz/cabaret/retro pop vocalist with a strong stage presence, sense of humor, and ability to belt out a tune."
---
Eataly at the Prudential, 3/11
Eataly is part restaurant and part Italian market.  Where the food court used to be is an adventure.  Join us Monday, March 11 as we travel with TRIPPS via van to the Washington Square Green Line T stop to Copley Square.  Walk to the Prudential Mall.  Lunch?  The mall.  More to follow.
---
South Brookline Meet Up Mondays
Join us Mondays at the Putterham Library from 1:15 – 2:45. Conversation, refreshments, friends.  Jude Burnim, JudeB22@hotmail.com
Monday, February 25 – – Brookline Music School recital
Monday, March 4 – – TBA
---
Elizabeth Pollock, president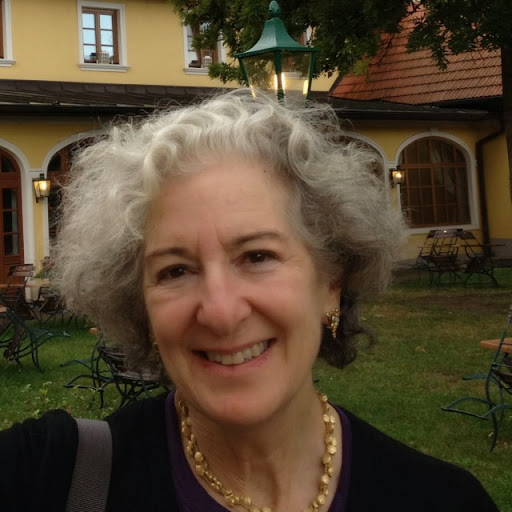 It's hard to believe it's February – a short month but a significant one: Groundhog Day, Presidents Day and my favorite, Valentine's Day (I'm a big fan of chocolate and flowers).  If there's someone in your life you'd like to remember, consider a gift to the Center in their honor. Valentine's Day also reminds me to take stock of whether I've honored the organizations I love as well.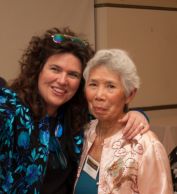 – –  photo courtesy of Colin Gee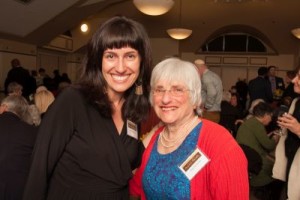 – – photo courtesy of Colin Gee
We gratefully accept donations to our nonprofit and they are completely tax deductible.  They keep the van running as well as funding furnishings, improvements and innovative programs.  We are proud of our strong community and need your help to sustain it.  Please be as generous as you can.  The Board and the Center family thank you.
I care deeply about the future of the Center and so I have included it in my estate planning. Endowments help ensure the future of the organization with reserves. You can contribute directly or put the Brookline Senior Center in your will.  Gifts of $1,000 will be added to our Wall of Honor.  Be sure to let us know you've included us in your will or trust so we can recognize you in our Ambassador Club.  ***   "I give $___  (or percent of my estate or percent of the remainder of my estate) to Brookline Multi-Service Senior Center Corp (EIN 04-2719972), a Massachusetts non-profit corporation, located at 93 Winchester St, Brookline, MA 02445 to be used for general purposes."  Consult your lawyer or financial advisor
---
News
Flying Blind: Mapping Myself by Martin R. Anderson in Gallery 93 through February
– – – – – – – – – –
AGE FRIENDLY BUSINESSES

Be one:  http://www.brooklinecan.org/age_friendly_business.html
– – – – – – – – – –
LIBRARY CONNECTION

The Library Connection delivers library material to home bound Brookline residents. Volunteers will deliver. If you want to be a volunteer or receive the service, contact volunteer coordinator Patricia Burns: 617. 730. 2743
– – – – – – – – – –
WONDER WOMAN, RUTHANN DOBEK:  
wickedlocal.com/news/20180315/ruthann-dobek-brookline-senior-centers-wonder-woman
– – – – – – – – – –
BOSTON 25 TV: SHOP PROGRAM
http://www.fox25boston.com/news/shopping-for-seniors-brookline-program-creates-bond-between-seniors-students/704932381
– – – – – – – – – –
NEWSLETTER
– – Find the newsletter here, at the library, Town Hall, banks, Stop & Shop on Harvard, Star Market on Beacon and Brookline Booksmith.  The best way to get one is subscribe: for $10 we'll mail it to you for a year.  If you're a retailer with space for newsletters, call us.  We deliver.  Advertise with us:  Click for ad specs
– – – – – – – – – –
PLANNED GIVING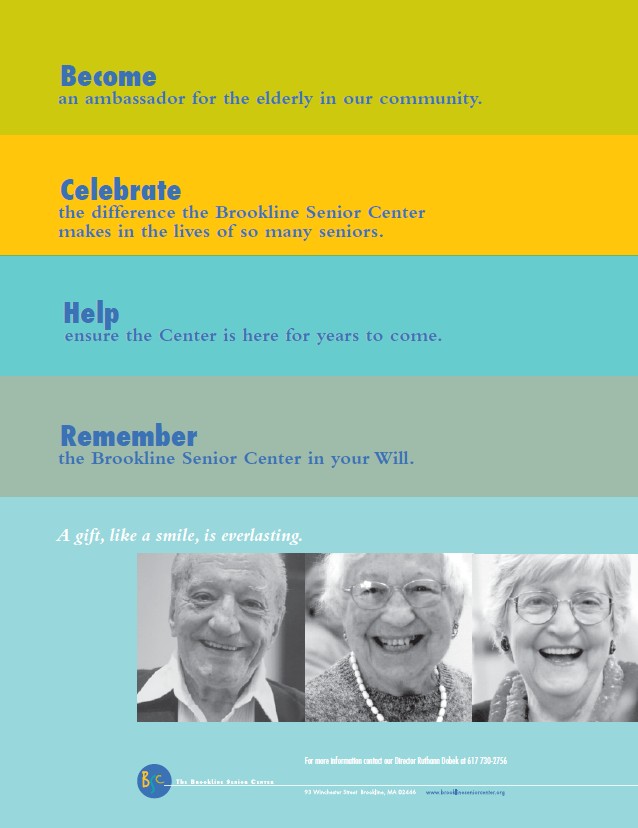 – – Consider leaving a legacy to the Senior Center.  Your bequest is a gift of hope.  Please call Ruthann Dobek, director:  617. 730. 2756 and help us secure a bright future. Brookline Multi-Service Senior Center Corp  (EIN 04-2719972), a Massachusetts non-profit corporation.