Honoring the wisdom that comes with age
Walk for Alzheimer's Team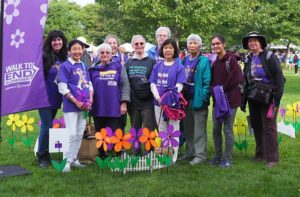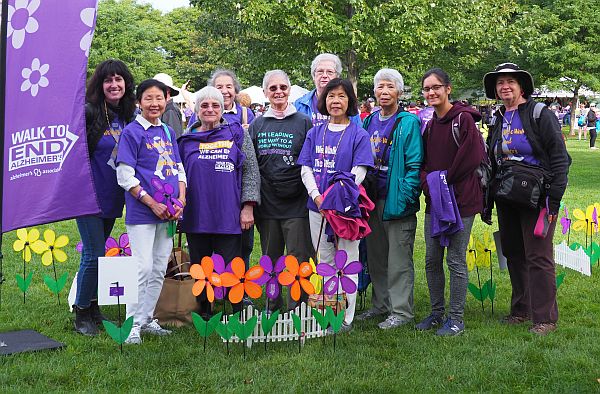 ---
Ruthann Dobek, director
We are closed Thursday, November 28 for Thanksgiving.  We are open Friday, November 29
 "Feeling gratitude and not expressing it is like wrapping a present and not giving it." – – William Arthur Ward

November is the month of Thanksgiving and a season of gratitude. Here are things I am most grateful for every day:
Our volunteers – over 350 strong and they are here every day for us. We would have to close our doors if we had to go on without their thousands of hours of dedicated work.
Our board members – are the reason we have funding and programs. They advocate for quality services in the rain, snow, cold and against the bitter and ageist.
Our programs – now more than ever, a bargain for high quality entertainment and education.
Our staff – a strong team of devoted people who work hard each day to make the community strong and vibrant.  They are unsung heroes who work to keep seniors independent. Say thank you this month.
Our services – the envy of most communities. We provide dignity and independence to every Brookline senior through top notch delivery. This has been our vision for over 60 years and will guide us as we create new ways to help seniors "age well in our community."
You – The Brookline seniors, the ones who make this job worthwhile with your wisdom, creativity and energy. I salute you every day.
Our sponsors – A personal thank you to all who supported the 18th annual autumn benefit. Your donations ensure that seniors will have access to a wide range of transportation options.
Spirit of kindness – people who come to the Center share this attitude. We care about one another. The joys and heartaches alike are part of our powerful community. We support one another and stay connected.
Enjoy the holidays with your family and friends. Take a moment to create your own list of items you are grateful for and share your gratitude with others.   – – Ruthann Dobek, director
Support your neighbors: we providing warm clothing to men and women at a Brighton soup kitchen each year.  We're looking for warm hats, scarves and gloves that are handmade or new.  Bring gifts to Jessica Milley-Gee before Monday, December 16
Monday, November 18 – – The ukulele group meets at 1 for beginners with simple chords and strums.  The usual group meets 1:30-3.  Singers welcome.
Tuesday, November 19 – – Sandy Spector is here in the gallery to talk about real estate tax exemptions and abatements from 10-12 noon
Wednesday, November 20 – – Mass College of Pharmacy students are here at 1 to talk about diabetes. Register: 617. 730. 2770
Thursday, November 21 – – First Light celebration with artists, musicians and performers.  Businesses are offering giveaways, raffles and food.  Get a head start on holiday shopping from 5-8 pm. – – Organized by the Brookline Chamber of Commerce and Brookline's Economic Development Department.       https://business.brooklinechamber.com/events/details/first-light-holiday-celebration-2019-2561
Sunday, November 24 – – Flu Clinic at Brookline High School 11-1 pm
+ + + + + + + + + +
Recycle Here – – You can recycle your eyeglasses, cell phones and soda tabs.  Collection boxes in reception
We take medical equipment for our equipment loan program. PLEASE CALL FIRST:  Jamie Jensen: 617 730. 2753.
And we're always looking for donations of costume jewelry, scarves, purses, small household items and others to sell on the gift cart.  Please: no clothing, no linens, no electrics
Visit Us – – Tours Monday-Friday. 617. 730. 2777
---
November Health Checks

Barbara Westley, public health nurse, Brookline Public Health Department
Wednesday, November 20 – –  peer led low vision support group meets at 1
Thursday, November 21 – –  Barbara Westley, RN does blood pressure screening here 1-2 pm
Thursday, November 21 – – Olga Abamelik, RN from Central Home Care is here from 11-12 noon for blood sugar screening
Thursday, November 21 – – Staff from Brookline Hearing Services is here from 1-2 for free routine cleaning and counseling. Batteries: $5 pack.
Fitness Center – – become a member and use strength training and cardio equipment. Assistance of personal trainer at no charge. Call Sharon Devine: 617. 730. 2769
Podiatry Clinic – – First and third Thursdays from 9-11:30 am starting in January. Routine foot care only (nail and callus trimming) $40 for 15 minutes with Dr. John McLaughlin.   Appointments:  617. 730. 2777      No second opinions
---
Theater: Mama Mia and Lunch, 11/20
Lunch and theater combo Wednesday, November 20 from 10:30-4 pm times approx.  Norwood Theater is arranging a meal for us from 11:30-12:30 at a Norwood restaurant (chicken, potatoes or rich, salad, vegetable, dessert). Then it's on to the show at 1:15 for Mama Mia (about 2 1/2 hours).  Transportation provided. Cost: $39 for lunch and the show.  We leave here at 10:30 sharp. Payment by cash or check. Register: 617. 730. 2777
---
Norfolk County Sheriff, 11/21
Meet Norfolk County's new sheriff Jerry McDermott Thursday, November 21 at 1 and hear more about programs available to Brookline seniors.  Light refreshments.  For information call the sheriff's office: 781. 751. 3516.  To register: 617. 730. 2770
---
Health Plan Choices, 11/25
Monday, November 25 at 1 Sue Flanagan, senior plan consultant from Blue Cross Blue Shield, is here for a discussion of all things Medicare A,B and C, Medigap plans, Medicare Advantage, HMOs and PPOs, and Medicare Part D prescription. All are welcome, you don't have to have coverage from BC/BS.  Explore your options. Register: 617. 730. 2770
---
Dukakis Health Care Seminar, 11/25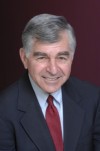 WHAT MUST WE DO:  HEALTH CARE POLICY, POLITICS AND THE 2020 PRESIDENTIAL ELECTION
A Conversation with Gov. Michael Dukakis – Here at the Center at 7 pm.  Free and open to the community.
Interviewers: Carey Goldberg, WBUR Health, Medicine & Science Reporter Raul Fernandez, Associate Dean for Equity, Diversity & Inclusion, BU's Wheelock College of Education & Human Development
Moderator:  Dr.Swannie Jett, Director of Health and Human Relations – – For information, Lynne Karsten: 617. 730. 2300   lkarsten@brooklinema.gov
– – Sponsored by the Brookline Department of Public Health and the Brookline Senior Center
"On Monday evening, November 25  the Friends of Brookline Public Health invite the Brookline community to "A Conversation with Governor Michael Dukakis: Health Care Reform, Politics. and the 2020 Presidential Election."
Brookline residents Carey Goldberg, WBUR's Health, Medicine and Science reporter; and Raul Fernandez, Select Board Member and Boston University Wheelock College of Education & Human Development Associate Dean for Equity, Diversity & Inclusion, will conduct the interview. Dr. Swannie Jett, Director of Health and Human Services, will serve as moderator. "This event is a must see for residents of Brookline as we discuss politics and health care", said Dr. Swannie Jett. The event begins at 7:00 pm at the Brookline Senior Center, 93 Winchester Street, Brookline.
Former Governor Michael Dukakis is a wealth of knowledge, insight and practicality about both health care policy and electoral politics. While Governor of Massachusetts, Governor Dukakis signed into law the nation's first legislation providing basic health insurance for all residents of the Commonwealth. In 1998, Governor Dukakis was the Democratic candidate for President of the United States, providing him a first-person view of campaigns around the country. Governor Dukakis's thoughts, experience and wisdom will prove invaluable as the 2020 elections get into full swing.
This program is free and open to the public. For further information, 617-730-2300; lkarsten@brooklinema.gov "
---
Loss and Grief Support Tuesdays, December
Tuesday afternoons in December we offer a support group for those coping with loss, grief and significant life events.  Open to all over 60. No cost.  Contact Michael Allen, LCSW: 617. 730. 2754  mallen@brooklinema.gov
---
Elks Holiday Dinner, 12/7
Brookline Elks Lodge 886 will present the annual holiday dinner Saturday, December 7 at 1.  We start taking reservations Friday, November 22 at 617. 730. 2770 for the turkey with everything celebration.  We are grateful to the Elks for their generous support of our community all year.
---
Dance Party Tuesdays
Lynn Modell is here 11- 11:45 for Dance Party Tuesdays.  Suggested donation: $2
---
Elizabeth Pollock, president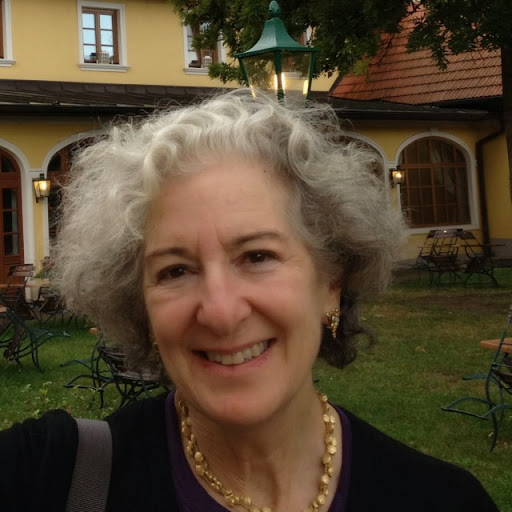 Autumn is such a special time of year.  I hope everyone has been enjoying our spectacular fall weather, so beautiful in our special town with its many trees and parks. Autumn is also the time for our Autumn Benefit that took place October 23. Thank you to everyone who volunteered and attended. You made the evening a wonderful time. To our sponsors: thank you for caring about Brookline's seniors. Special thanks to Diamond sponsors Beth Israel Deaconess Medical Center and to Michael Merrill. Also thanks to sponsors and supporters who donated tickets so low incomes people could attend.
Money raised by the Benefit supports programs and services for our most needy to access transportation.  As Thanksgiving approaches, I am reminded of how many give time and money to help Brookline seniors live with dignity and respect. Thank you all! And best wishes for a wonderful Thanksgiving.
Food insecurity is a problem in Brookline.  A recent survey of Brookline's seniors who receive food help from us found that 26% of respondents reported having been without food for a whole day for 1-10 days the prior month.  An additional 18% went to bed hungry at least once in the prior month. If you know of anyone who will benefit from our food distribution program,  have them call us: 617. 730. 2777.
I care deeply about the future of the Center and so I have included it in my estate planning. Endowments help ensure the future of the organization with reserves. You can contribute directly or put the Brookline Senior Center in your will.  Gifts of $1,000 will be added to our Wall of Honor.  Be sure to let us know you've included us in your will or trust so we can recognize you in our Ambassador Club.  ***   "I give $___  (or percent of my estate or percent of the remainder of my estate) to Brookline Multi-Service Senior Center Corp (EIN 04-2719972), a Massachusetts non-profit corporation, located at 93 Winchester St, Brookline, MA 02445 to be used for general purposes."  Consult your lawyer or financial advisor
– – with much appreciation, Betsy Pollock
---
News
– – – – – – – – – –
Rebecca Loechler exhibition:  Strength in Fragility, handcut paper artwork.
In Gallery 93 November 5 – December 31.  Reception with the artist Thursday, November 21, 6-8 pm.
– – – – – – – – – –
NORFOLK COUNTY RSVP
We're partnering with Norfolk County RSVP and West Roxbury VA to be part of the "ambassador" program at the VA.  Ambassadors are needed Tuesdays for 4-hour shifts for the information desk, as a patient escort, to bring items to patient rooms, and other tasks.  Transportation provided from the Center and will be reimbursed up to $40/month. Meal vouchers and training. Complete an application, get screened. Informational meeting here with the volunteer coordinator from the West Roxbury VA.  dwaxman@brooklinema.gov  Deidre Waxman: 617. 730. 2767
– – – – – – – – – –
AGE FRIENDLY BUSINESSES

Be one:  http://www.brooklinecan.org/age_friendly_business.html
– – – – – – – – – –
WONDER WOMAN, RUTHANN DOBEK:  
wickedlocal.com/news/20180315/ruthann-dobek-brookline-senior-centers-wonder-woman
– – – – – – – – – –
BOSTON 25 TV: SHOP PROGRAM
http://www.fox25boston.com/news/shopping-for-seniors-brookline-program-creates-bond-between-seniors-students/704932381
– – – – – – – – – –
NEWSLETTER
– – Find the newsletter here, at the library, Town Hall, banks, Stop & Shop on Harvard, Star Market on Beacon and Brookline Booksmith.  The best way to get one is subscribe: for $10 we'll mail it to you for a year.  If you're a retailer with space for newsletters, call us.  We deliver.  Advertise with us:  Click for ad specs
– – – – – – – – – –
PLANNED GIVING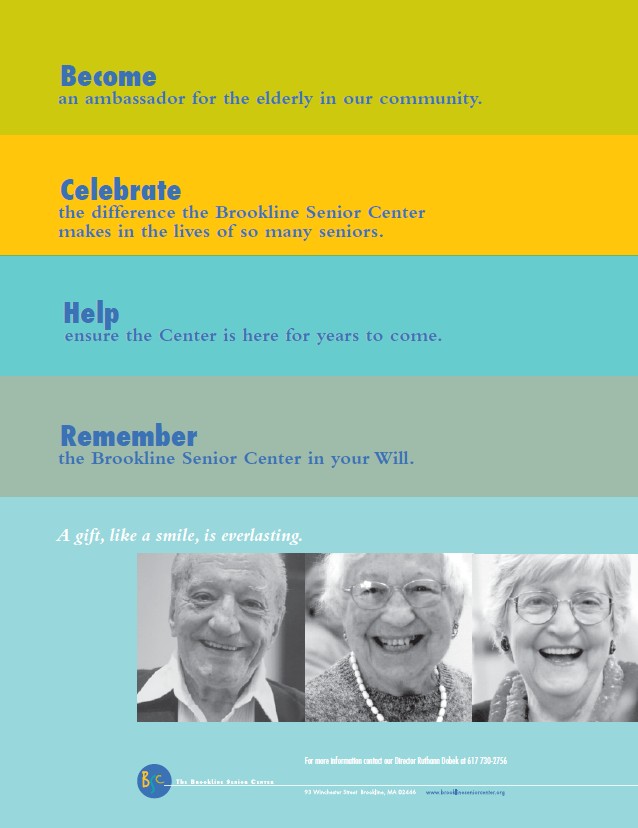 – – Consider leaving a legacy to the Senior Center.  Your bequest is a gift of hope.  Please call Ruthann Dobek, director:  617. 730. 2756 and help us secure a bright future. Brookline Multi-Service Senior Center Corp  (EIN 04-2719972), a Massachusetts non profit corporation.