Honoring the wisdom that comes with age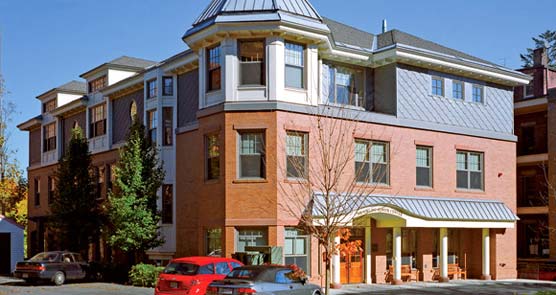 Ruthann Dobek, director
What we do matters.  Whether we're hosting someone's 100th birthday or helping find housing or getting a gift from someone's estate, we're proud to be a vital part of the community.  I'd like to thank this incredible community of people who enrich Brookline elders each day.  February brings some of the coldest weather and winter blues.  We're here to make the days go by with wonderful programs and activities.
I'm inspired by those who bundle up and refuse to let the weather get them down.  Your disposition warms us all.  We'll keep your blood pumping in the Fitness Center, Zumba Gold, modern dance and ping pong.  Call us if you're having trouble with heating bills.  We'll help you apply for fuel assistance.   Don't forget about the food commodity program that offers 35 pounds of non-perishables every month.  The Center is a place to stretch your dollar.  We offer free bread and produce Tuesdays and lunch every day.  Concerts and movies are free.  Transportation at subsidized rates is available.  Staff and volunteers provide benefit counseling and help with fuel assistance, SNAP food stamps and taxes.
The days are getting longer.  January 1 sunset was 4:23 pm, February 1 sunset is 4:59 pm and February 28 it's 5:33 pm
Wednesday, March 14 – – Council on Aging meets at 1 pm. Dr. Deepak Kumar from Boston University's Department of Physical Therapy & Athletic Training will talk about how to reduce knee pain.
---
February Health Checks

Barbara Westley, public health nurse, Brookline Public Health Department

Podiatry Clinic – – Routine foot care with Dr. John McLaughlin: $40.  Appointments:  617. 730. 2777
Wednesday, February 21 – – Peer-led low vision support group meets at 1
Wednesday, February 28 – – Blood pressure screening with Barbara Westley, RN at O'Shea House, 61 Park St from 1-2
Thursday, March 1 – – Lynne Schuster, RN from the Greater Medford Visiting Nurse Association is here at 11 for Ask a Nurse
---
Food Collection, February & March
We are collecting protein rich food for a local soup kitchen through February and March.  Suggestions:  peanut butter, canned beans, canned tuna, canned salmon, canned chicken, dried apricots, figs, canned fruit, canned ravioli and spaghetti with meat, protein rich drinks.  February pick-up Wednesday, February 28 – March pick-up Wednesday, March 28.  Donation box is on the second floor.
---
Tax Filing, Tuesdays thru 4/10
AARP tax aide volunteers are here TUESDAYS through April 10 to help you file.  You must bring your 2016 return.  (Amended returns ONLY for 2016.)  Call for appointment:  617. 730. 2777
---
Mass College of Pharmacy, 2/22
Students and faculty from Mass College of Pharmacy are here Thursday, February 22 at 1 to talk about osteoporosis.
---
Job Search, 2/27-3/20
REAP is holding workshops Tuesday February 27, Tuesday March 6, Tuesday March 13 and Tuesday March 20 from 2-3:30 pm.  Share resources on job and volunteer search.  Register with Patricia Burns:  617. 730. 2743
---
Margaret Gullette: Ending Ageism, 3/8
Talk and book signing with Margaret Morganroth Gullette, author, Ending Ageism.  Thursday, March 8, 6-7:30 pm at the Main Brookline Library, Washington St.  Register: 617. 730. 2770
---
Zumba Gold Thursdays
Emily Brenner leads Zumba Gold Thursdays from 1:30-2:30.  Session runs through March 18.  NO CLASS THURSDAY, FEBRUARY 15.  Session: $45  Classes:$7/each.  Free for residents of Brookline Housing Authority – – Sponsored by the Brookline Multiservice Senior Center Corp
---
Mahjong Mondays and Thursdays
Social games of mahjong Mondays and Thursdays 12:30-3 pm
---
Reunion Project with Lora Brody
Lora Brody's Reunion Project exhibit is back at the Main Library through March 13.  See familiar faces from the Senior Center, Center Communities and Goddard House.  – – Thanks to support from BrooklineCan, Brookline Council on Aging, Center Communities of Brookline, Goddard House Assisted Living          Lora Brody profile at Brandeis  
---
Elizabeth Pollock, president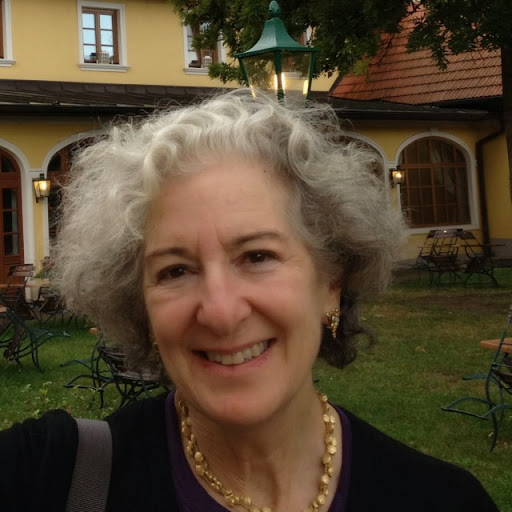 February is a short month but significant:  Groundhog Day, Presidents Day and Valentine's Day.  If there's someone you'd like to remember, consider making a gift to the Senior Center in their honor.  Valentine's Day reminds me to take stock of whether I've honored the organizations I love.
I care deeply about the future of the Center and so I have included it in my estate planning. Endowments help ensure the future of the organization with reserves. You can contribute directly or put the Brookline Senior Center in your will.  Gifts of $1,000 will be added to our Wall of Honor.  Be sure to let us know you've included us in your will or trust so we can recognize you in our Ambassador Club.  ***   "I give $___ to Brookline Multi-Service Senior Center Corp (EIN 04-2719972), a Massachusetts non-profit corporation, located at 93 Winchester St, Brookline, MA 02445 to be used for general purposes." – – Consult your lawyer or financial advisor
Help a friend with a Fitness Center membership.  Our gym has equipment and supportive staff.  We're open weekdays 8:30-5pm. We're seeking donors to help others with scholarships.  It's $35/month and $420/year. We're grateful to Bay State Federal Savings Charitable Foundation for their support. Thank you.

---
News
– – – – – – – – – –
"Group Meditation" 
Watercolors by Shirley Selhub
January 3 – February 28
– – – – – – – – –
Food Pantry Tuesdays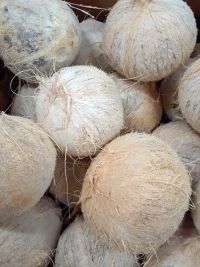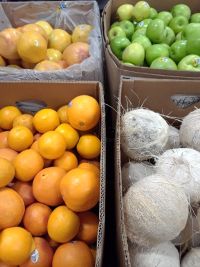 – – – – – – – –
Newsletter
– – Find the newsletter at the library, Town Hall, banks, Stop & Shop on Harvard, Star Market on Beacon and Brookline Booksmith.  The best way to be sure you get one is to subscribe: for $10 we'll mail it to you for a year.  If you're a retailer with space for newsletters, call us.  We deliver.  Be an advertiser:  Click for ad specs
Planned Giving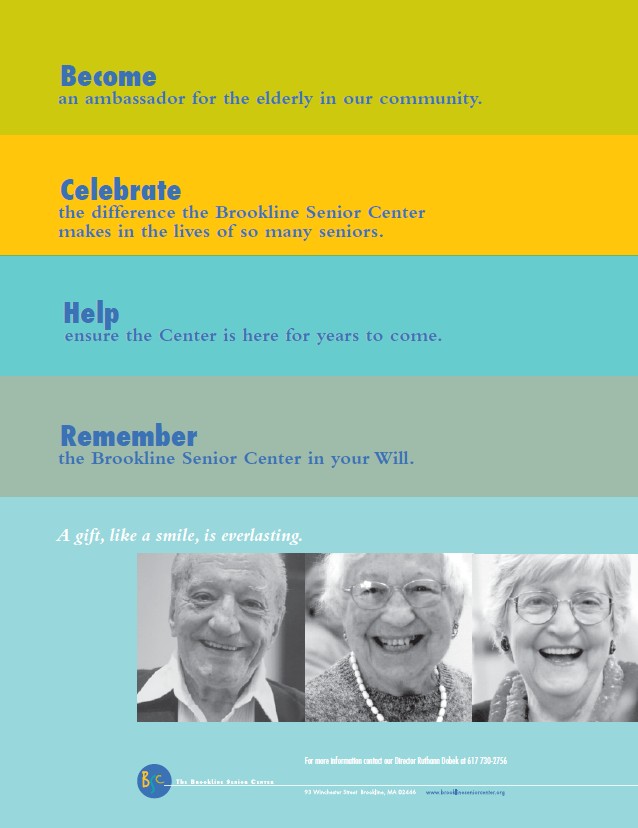 – – Consider leaving a legacy to the Senior Center.  Your bequest is a gift of hope.  Please call Ruthann Dobek, director:  617. 730. 2756 and help us secure a bright future
– –