Honoring the wisdom that comes with age
Autumn Benefit, 10/24 (click)
---
Ruthann Dobek, director
Monday, July 30 – – Holiday Craft Fair meeting at 1.  There is a proposal to move the fair from November to December. Open to all.
Emily Brenner continues Zumba Gold classes Thursdays (below). Keep cool here: we're a cooling center.  And visit the Brookline Farmers Market Thursdays on Centre St.
The Brookline Age-Friendly City committee needs new members.  The group seeks "to strengthen the Town's response to its senior population through collaboration with the Town, the Council on aging and BrooklineCAN.  Attend monthly meetings and contribute to committee projects."  Committee members are appointed by the Select Board for three year terms.  Information:  co-chair Frank Caro   frank.g.caro@gmail.com
---
July Health Checks

Barbara Westley, public health nurse, Brookline Public Health Department

Wednesday, July 18 – – at 1, peer led Low Vision Support Group
Thursday, July 19 – – Barbara Westley, RN does blood pressure screening here from 1-2
Thursday, July 19 – – Staff from Brookline Hearing Services is here from 1-2 for cleanings and counseling.  No charge.  Batteries: $5/pack.
Wednesday, July 25 – – Barbara Westley, RN does blood pressure screening at O'Shea House, 61 Park St, from 1-2
Podiatry Clinic – – Routine foot care with Dr. John McLaughlin: $40.  Appointments:  617. 730. 2777
---
Health Care Sound Off, 7/18
This event is organized by the Center and the Right Care Alliance, a grassroots movement bringing together health professionals and patient advocates for a healthcare system that is affordable, accessible and equitable.  The alliance believes that healthcare is a right and coverage should be universal.  Join us Wednesday, July 18 from 4:30-6 pm. Free and open to all, refreshments follow. Register: Deidre Waxman 617. 730. 2767   dwaxman@brooklinema.gov                    http://rightcarealliance.org
---
Dreamland Wax Museum, 7/18
We are going downtown to the Dreamland Wax Museum, Wednesday, July 18.  See historic figures and stars in a dozen galleries. We meet here at 9:30 and travel by van. Plan on 60-90 minutes in the museum. We begin our return at 12 noon. Admission: $13.95 due at registration. Register: 617. 730. 2777  https://dreamlandwaxmuseum.com/
---
Neil Motenko: Are we truly present? 7/19
"The practice of mindfulness – purposely paying attention to the present without judging our experience – can pay a key role in stress reduction, well-being and skillfully navigating life's challenges. Join us Thursday, July 19 at 1 as Neil Motenko, an attorney, provides an introduction to mindfulness and its foundations, guided meditation, and formal and informal practices for daily life."  Neil is certified in mindfulness programs by the Center for Mindfulness in medicine, health care and society at the University of Mass Medical School. Register: 617. 730. 2770
---
Archie Richards Piano Concert, 7/23
Archie Richards in concert Monday, July 23 at 1.  Music of Chopin, Rachmaninoff, Schumann and Liszt.  Register: 617. 730. 2770
---
Medical Qigong, 7/24-9/11
We're offering an eight week course Tuesdays, July 24 – September 11 from 9:30-10:30.  Instructor:  Laura Kandziolka, Zen Wellness certified, MBA, healthcare administration, Benedictine University.  Qigong (chee-gung) is the practice of cultivating mental and physical balance through the coordination of breath, movement and awareness for health and well being.  Cost: $45 (free to Brookline Housing Authority residents).  We need at least 8 participants.  Register by Tuesday, July 17: 617. 730. 2777
---
Where Recycling Goes, 7/26
What's the relationship between the global market and the local recycling program?  Join Tom Segear, assistant recycling coordinator for Brookline, July 26 at 1.  See how you can make a difference.  Register: 617. 730. 2770
---
Free Fridays
10th anniversary of the Highland Foundation's free Fridays through August at museums.  Everyone's welcome.
http://www.highlandstreet.org/sites/default/files/program_download/free-fun-friday-2018-english-schedule.pdf
JULY 20
Museum of Fine Arts, Boston
Gloucester Stage Company
The Gardens at Elm Bank (Mass Hort)
Chatham Shark Center
New Bedford Whaling Museum
Nantucket Maria Mitchell Association
Spellman Museum of Stamps & Postal History
Springfield Museums
Discovery Museum
The Hall at Patriot Place
---
Elizabeth Pollock, president
 Marie Lavine memorial concert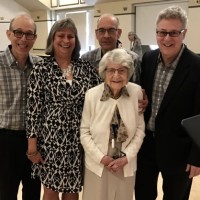 – –  left: Bo Winiker, Ruthann Dobek, Neil Greene, Agnes Rogers, Bill Winiker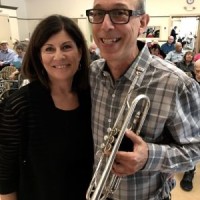 – – Cyndy Gale, Bo Winiker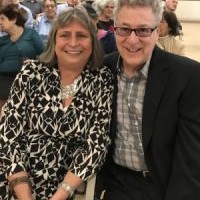 – – Ruthann Dobek, Bill Winiker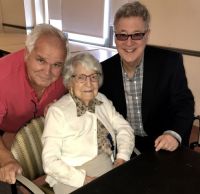 – – Ralph Perkins, Agnes Rogers, Bill Winiker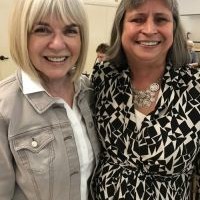 – – Eileen Solomon, daughter of Marie Lavine with Ruthann Dobek
"Exercise is the only thing that helps everything," says Dr. Janice Schwartz, professor of medicine at UC San Francisco.  I'm amazed at the research that confirms the value of fitness for older people.  It improves health, memory and helps prevent dementia.  We're also raising funds for scholarships to our fitness center.  Join me in supporting this program.  Our fiscal year ends June 30.  Your contribution will sustain us.
If you would like to create a tribute gift, contact Ruthann Dobek.  Marie Lavine's daughters, Corrine Long's family, and Vivian Freeman's family have insured their mothers are honored each year with their special gift.  Ruthann: 617. 730. 2756  and rdobek@brooklinema.gov   
I care deeply about the future of the Center and so I have included it in my estate planning. Endowments help ensure the future of the organization with reserves. You can contribute directly or put the Brookline Senior Center in your will.  Gifts of $1,000 will be added to our Wall of Honor.  Be sure to let us know you've included us in your will or trust so we can recognize you in our Ambassador Club.  ***   "I give $___ to Brookline Multi-Service Senior Center Corp (EIN 04-2719972), a Massachusetts non-profit corporation, located at 93 Winchester St, Brookline, MA 02445 to be used for general purposes." – – Consult your lawyer or financial advisor
Help a friend with a Fitness Center membership.  Our gym has equipment and supportive staff.  We're open weekdays 8:30-5pm. We're seeking donors to help others with scholarships.  It's $35/month and $420/year. We're grateful to Bay State Federal Savings Charitable Foundation for their support. I, the board, and the entire Senior Center family thank you!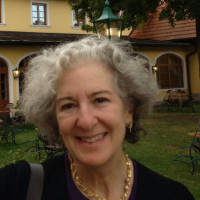 ---
News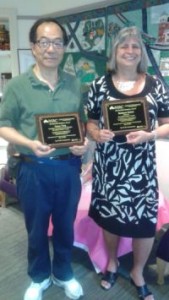 The Greater Boston Employer Advisory Board's 21st Distinguished Employer Award was presented to Ruthann Dobek, director and Jimmy Tong, building custodian June 19. This award is given to employers in recognition for going above and beyond expectations in promoting diversity and hiring applicants with disabilities.
– – – – – – – – – – – –
Age Friendly Businesses
Be one:  http://www.brooklinecan.org/age_friendly_business.html
Wonder Woman Ruthann Dobek:  
wickedlocal.com/news/20180315/ruthann-dobek-brookline-senior-centers-wonder-woman
Boston 25 News: SHOP program

:

http://www.fox25boston.com/news/shopping-for-seniors-brookline-program-creates-bond-between-seniors-students/704932381
Newsletter
– – Find the newsletter at the library, Town Hall, banks, Stop & Shop on Harvard, Star Market on Beacon and Brookline Booksmith.  The best way to get one is subscribe: for $10 we'll mail it to you for a year.  If you're a retailer with space for newsletters, call us.  We deliver.  Advertise with us:  Click for ad specs
Planned Giving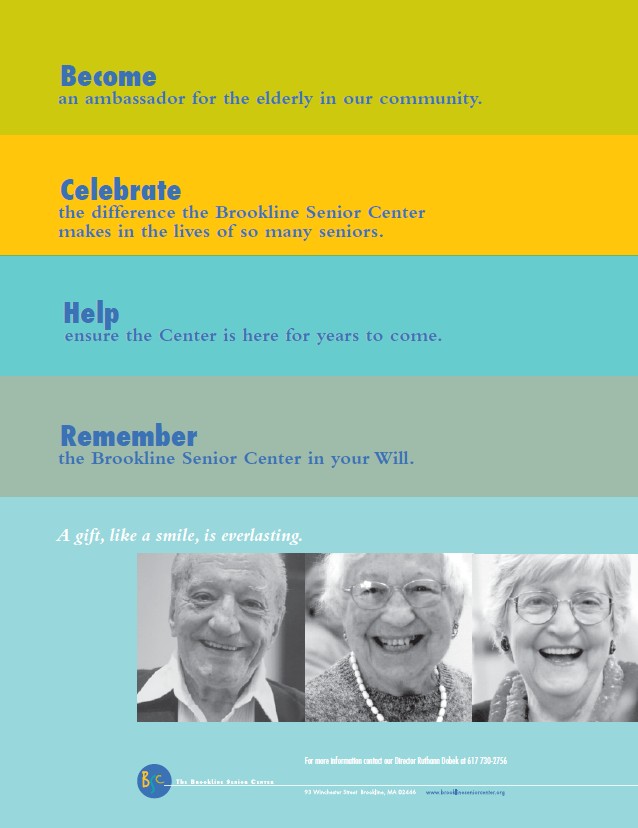 – – Consider leaving a legacy to the Senior Center.  Your bequest is a gift of hope.  Please call Ruthann Dobek, director:  617. 730. 2756 and help us secure a bright future