Honoring the wisdom that comes with age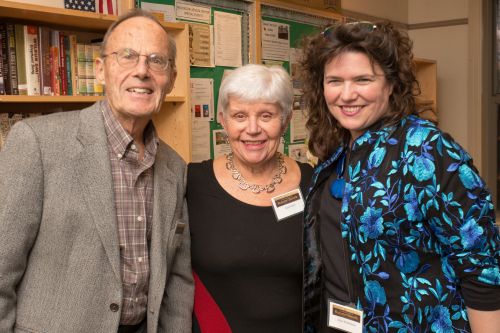 – – Courtesy of Colin Gee
---
Ruthann Dobek, director
We are closed Monday, January 21 in honor of Martin Luther King, Jr
Join us Monday, January 21 for the 2nd annual Brookline Action Fair Inspo:Expo from 12-3 pm at Kehillath Israel Synagogue, 384 Harvard St.  Commemorate this important day through action. Meet neighbors, learn about social action projects and activities for kids and adults. Get inspired, volunteer. Info and sign up with Deidre Waxman 617. 730. 2767
– – – – – – – – – –
Happy New Year!
"I am eager to start the New Year with a new calendar and to make my list of goals and resolutions. I also like to start January by expressing my gratitude for my many blessings. I hope you join me.
The Senior Center is here to help you fill your days with creative, interesting activities and programs and making new friends.  We are here to help you achieve your resolutions whether it be exercising, volunteering, learning something new or staying healthy.  Whatever your interests please consider getting to know the Senior Center as one of your personal goals this year. Resolve to donate your time and talents to help make us the best senior center around.  Thanks for your generosity we are able to offer expanded transportation options. We will be able to increase our hours and purchase supplies. I am especially grateful for those who included kind words with their holiday wishes.  Some of my favorites: "Always with gratitude for your powerful creative leadership of all things 'senior' in Brookline." – "Congratulations on this past year's excellent programming!" – "Thank you for all of you who continue to work to add to the lives of thousands of seniors living here in Brookline."
We remind you all that the Senior Center continues to be a great bargain and place to stretch your dollar.  We offer free bread and produce on Tuesdays plus a hot nutritious lunch every day for a small donation.  In addition, transportation at subsidized rates is available. Our staff and volunteers provide benefit counseling and direct help with fuel assistance, SNAP food stamps, income tax and more.
I wish each one of you a happy, healthy and prosperous 2019. Remember to resolve to be kind and welcoming to all."
Tuesday, January 22 – – Sandy Spector is here to talk about real estate tax exemptions and abatements from 10-12 noon in the gallery.
Monday, January 28 – – We celebrate the Chinese New Year, Year of the Pig, at 12:30 with lunch and entertainment.  $7 payment when you register.  617. 730. 2777
– – photo courtesy of www.chinahighlights.com
Wednesday, February 6 – – Brookline Music School concert
---
January Health Checks

Barbara Westley, public health nurse, Brookline Public Health Department

Wednesday, January 23 – – Blood pressure screening with Barbara Westley, RN at the O'Shea House, 61 Park St from 1-2
Thursday, February 21 – – Blood sugar screening with Olga Abamelik, RN, from Central Home Care, from 11-12 noon
Podiatry Clinic – – Routine foot care with Dr. John McLaughlin: $40.  Appointments:  617. 730. 2777
---
Dance Party USA, 1/18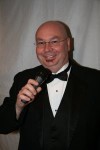 DJ Tommy Sheehan is here Friday, January 18 from 6-8 pm with tunes from the 50s, 60s and 70s.  Dancing and light refreshments.  Register: 617. 730 2770
---
Medical Qigong Tuesdays
Qigong (cheegung) is the practice of cultivating physical and mental balance by coordinating breath, movement and awareness. We are offering an 8-week course Tuesdays through February 26 from 9:30-10:30.  Cost: $45.  Instructor is Laura Kandziolka, a zen wellness certificated medical qigong instructor.  Register: 617. 730. 2777
---
AARP Tax Prep Tuesdays
Starting Tuesday, February 13 through Tuesday, April 10 meet with a tax aide volunteer for help with your return.  Make an appointment starting Tuesday, January 22.  You must bring copies of a 2017 return. We are unable to help with amended returns prior to 2016.  Register: 617. 730. 2777
---
South Brookline Meet Up Mondays
Join us Mondays at the Putterham Library from 1:15 – 2:45. Conversation, refreshments, friends.  Jude Burnim, JudeB22@hotmail.com
Monday, January 28  – –  poetry workshop
Monday, February 4 – – harp and vocal performance
Monday, February 25 – – Brookline Music School performance
Monday, March 4 – – TBA
---
Computer Tuesdays + Thursdays
Dan Siagel does individual half hour sessions Tuesdays.  Regular sessions resume with Fran Pechenick for computer basics, email and internet. Dan works with Smartphones, tablets and laptops Apple Windows and Android. Appointments needed:  617. 730. 2777
Plus, Alan Shepro is here Thursdays in the computer lab from 2-4 for drop-in visits.  If it has a chip, he knows how to help you use it.
---
French Conversation Tuesdays
We meet Tuesdays from 12:15-1:15.  New members, regardless of proficiency, welcome.  groupe en est un de conversation Français-Anglais
---
Chess Thursdays and Fridays
Play Thursdays, 1-3 pm.  Bring a board or use ours.   Julie Washburn:  617. 730.2760
Beginners!  Three Brookline High School seniors, co-captains of their chess club, will be here Fridays from 3-5 for lessons and games.  Patricia Burns:  617. 730. 2743
---
Elizabeth Pollock, president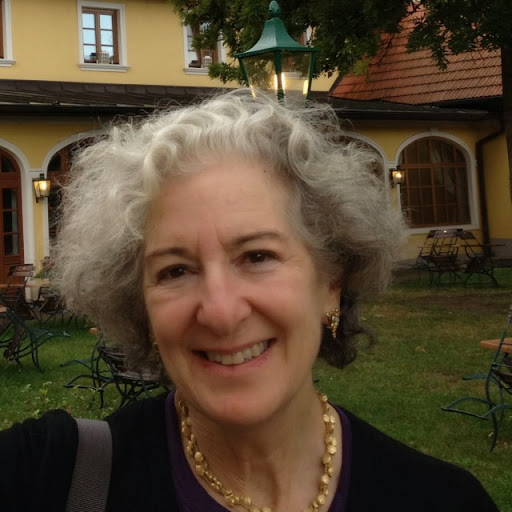 The holiday season is a special time of year.  Thank you for thinking of us with your end of year contributions, With chill, ice and snow many seniors are home bound and find it hard to get here. Thanks for your support, they can travel here to hundreds of life sustaining programs and essential services. Your generosity ensures that our van service keeps rolling all winder.  Your support also makes possible our expanded options including Lyft and Uber.  This is important to our economically vulnerable and frail elders  Please click on the donate button (above right) or send a check.  I wish you and your family a health and warm 2019.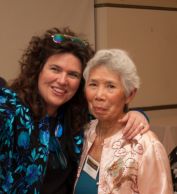 – –  photo courtesy of Colin Gee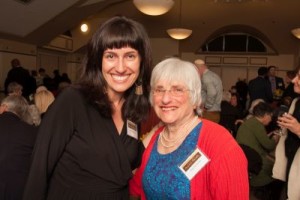 – – photo courtesy of Colin Gee
We gratefully accept donations to our nonprofit and they are completely tax deductible.  They keep the van running as well as funding furnishings, improvements and innovative programs.  We are proud of our strong community and need your help to sustain it.  Please be as generous as you can.  The Board and the Center family thank you.
"Exercise is the only thing that helps everything," says Dr. Janice Schwartz, professor of medicine at UC San Francisco.  I'm amazed at the research that confirms the value of fitness for older people.  It improves health, memory and helps prevent dementia.  We're also raising funds for scholarships to our fitness center.  Join me in supporting this program.  Our fiscal year ends June 30.  Your contribution will sustain us.
I care deeply about the future of the Center and so I have included it in my estate planning. Endowments help ensure the future of the organization with reserves. You can contribute directly or put the Brookline Senior Center in your will.  Gifts of $1,000 will be added to our Wall of Honor.  Be sure to let us know you've included us in your will or trust so we can recognize you in our Ambassador Club.  ***   "I give $___ to Brookline Multi-Service Senior Center Corp (EIN 04-2719972), a Massachusetts non-profit corporation, located at 93 Winchester St, Brookline, MA 02445 to be used for general purposes."  Consult your lawyer or financial advisor
---
News
"Hemispheres" oil, crayon and charcoal on wood, 2018
 "Flying Blind: Mapping Myself" by Martin R. Anderson
Through January 28 in the gallery
– – – – – – – – – –
THE ART OF THE RECITAL AT GODDARD HOUSE, 165 CHESTNUT ST
Joshua Peckins, violin and Eliko Akahori on piano in concert Saturday, February 2. Reception at 3, concert 3:30-4:30. Program:  Beethoven's Kreutzer Sonata, Corelli's La Folia Sonata and Monti's Csardas.  RSVP: Patti, 617. 731-8500   pbarrow@goddardhouse.org
– – – – – – – – – –
ILSE LEESER SCHOLARSHIP
The family of Ilse Leeser, our arthritis exercise group leader who died in March, is offering a scholarship in her honor.  It will be split between two full time students studying for a BS in nursing. They must be first generation immigrants or children of immigrants. They need a GPA of at least 3.0.  The award is made as they start their sophomore year and continues for junior and senior years.  Apply:  617. 730. 277
– – – – – – – – – –
AGE FRIENDLY BUSINESSES

Be one:  http://www.brooklinecan.org/age_friendly_business.html
– – – – – – – – – –
WONDER WOMAN RUTHANN DOBEK:  
wickedlocal.com/news/20180315/ruthann-dobek-brookline-senior-centers-wonder-woman
– – – – – – – – – –
BOSTON 25 TV: SHOP PROGRAM
http://www.fox25boston.com/news/shopping-for-seniors-brookline-program-creates-bond-between-seniors-students/704932381
– – – – – – – – – –
NEWSLETTER
– – Find the newsletter here, at the library, Town Hall, banks, Stop & Shop on Harvard, Star Market on Beacon and Brookline Booksmith.  The best way to get one is subscribe: for $10 we'll mail it to you for a year.  If you're a retailer with space for newsletters, call us.  We deliver.  Advertise with us:  Click for ad specs
– – – – – – – – – –
PLANNED GIVING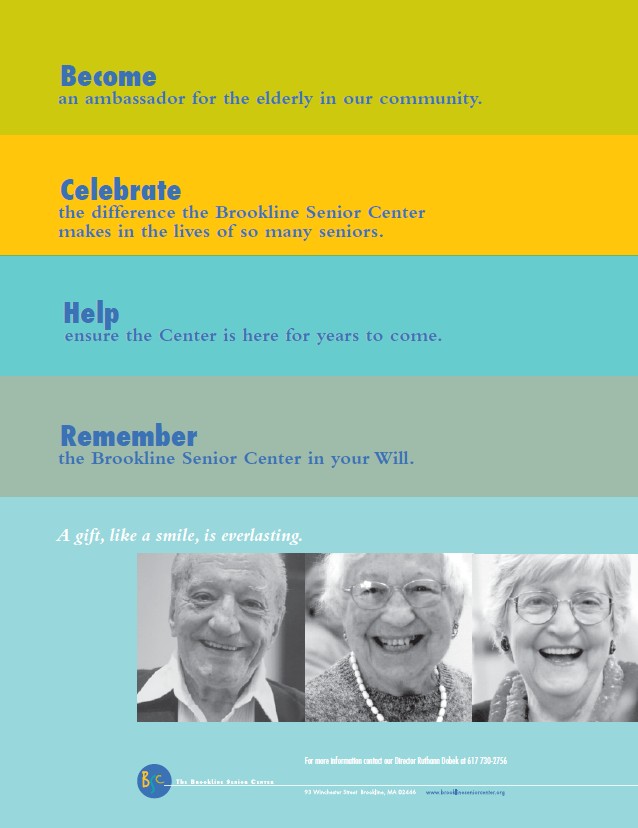 – – Consider leaving a legacy to the Senior Center.  Your bequest is a gift of hope.  Please call Ruthann Dobek, director:  617. 730. 2756 and help us secure a bright future. Brookline Multi-Service Senior Center Corp  (EIN 04-2719972), a Massachusetts non-profit corporation.