Honoring the wisdom that comes with age
100 days
As I write this, it is 100 days. The difference between March and now is astounding. I'm usually writing about barbecues, theater trips, the Pawtucket games, Red Sox games, concerts and more. What a difference a year makes! Now our offerings are different. We have online and interactive video. Special thanks to staff, program leaders and community sponsors who are making this happen. Take advantage of them or better, come up with a new program for us.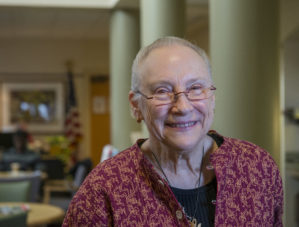 Sue Welpton: My colleague and dear friend Sue Welpton, supervisor of services, retired June 26. She began her social work career in September 1981 at the Council on Aging office which was located at 61 Park St. When I joined the Council in 1983, we were roommates in an office the size of a walk-in closet. Together we shared and developed skills while providing older residents with support, resources and counseling. She was an incredible mentor who supported my growth as a clinician and I am deeply grateful. We wish Sue a wonderful retirement. The best news is she wants to be a volunteer here at the Center. Please join me in thanking her for her outstanding and dedicated service.
Sue wrote: "It is with very mixed emotions that I announce my intention to retire June 26. Looking back over almost 39 years, I could not have predicted the variety of experiences my job would lead me through. The job has changed, widened and developed new directions many times, always with the intent to provide better resources and assistance to our elder community.
"Among my earliest assignments was a chance to collaborate with Brookline Community Mental Health. Together we developed protective services for Brookline elders, the first program of its kind in MA. Since then I have been part of many projects like being a liaison to the Health Department, the Police Department and Brookline Community Mental Health, alongside carrying a caseload of elders.
"I will miss the staff and the community and so I plan to return to volunteer, in an as yet to be determined role in which I can be helpful."
I also received a letter thanking social worker Michael Allen for his work with a family that lives long distance.  They thank Michael "for the gifted ability to think quickly with great compassion and objectivity, and [managing] to keep everyone's needs in mind." I want to thank our dedicated team of social workers who have had to make adjustments while still providing support, advocacy and counseling to our community. I believe our staff exhibits the qualities that the letter writer praises Michael for, and we appreciate their dedication.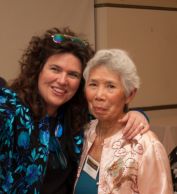 I want to share with you my personal commitment to racial and social justice. I have made a pledge to listen, learn and act in order to make changes. I urge you to make a similar pledge. This issue provides resources and inspiration to consider.  Stand with me and the Senior Center for racial and social justice!
---
Ruthann Dobek, director
ŽŠ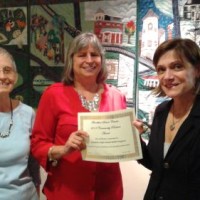 As we go to print with our July edition, we are in step 2, phase 2 of the Mass reopening plan. People over 65 and those with underlying conditions, who are at high risk, should continue to stay home except for trips to the grocery and attending to healthcare.
We are now offering grab and go lunches from Springwell, along with our food commodity pantry and medical transportation.  Our staff is available Monday-Friday, 8:30-5 pm so don't hesitate to reach out if you need anything or just to say hello. Reach us: 617. 730.2777 and 617.730.2770 or info@brooklineseniorcenter.org
We are open on a limited basis. Since we don't know when we'll be able to host programs here at the Center, we encourage you to try some of our online programs.  We know there are questions about reopening and we appreciate your patience. We hope you and your loved ones stay well and look forward to celebrating with everyone when we reopen.
The Farmer's Market is open Thursdays from 1:30-6:30 pm.  Wear your mask over the nose. You will not be able to touch the produce and cashless transactions are appreciated.      https://www.brooklinefarmersmarket.com
Even though we are working virtually, we are committed.  Donations are still being accepted. May we count on your support?  Use the orange Paypal button above or send a check to 93 Winchester St, Brookline, MA 02446.  Thank you for helping our most vulnerable residents and neighbors. – – Ruthann Dobek, director
---
Brookline Food Pantries
Brookline Food Pantry at St. Paul's Church, 15 St. Paul Street  WEDNESDAYS 3-6 pm, THURSDAYS 11-2 pm
Brookline Food Pantry at 55A Egmont Street, Community Room  THURSDAYS 3-7 pm, SATURDAYS 10-1 pm
Brookline Food Pantry at 226 High Street, Community Room TUESDAYS 3-7 pm
617.800.5339 or email brooklinefoodpantry@gmail.com
How it works now:
You can't enter the pantry or drop off donations
You will get pre-packed bags while waiting outside
You don't need an ID, proof of residency or proof of income.  You don't have to call ahead.
If you cannot get to the pantry, call 617. 800.5339. Be ready with your name and age, people in your household and their ages. Be sure to say you saw the info here.
Send email BFPEmergencyFoodAssistance@gmail.com   
with "Needs Home Delivery" in the subject line.
---
Updates
SPRINGWELL GRAB AND GO LUNCHES MONDAYS AND FRIDAYS
Call us 2 business days in advance: 617. 730. 2747.  Two days before you want the hot lunch.
You will not be able to come in to the Center.  Pick up is outside.
Face coverings are mandatory.
Staff and volunteers are directing the pick up.
Suggested donation is $2
July menus
Monday, July 13:  Chicken parm with pasta, marinara; green beans, bread, cantaloupe
Friday, July 17: Cobb salad, turkey, egg, bacon, tomato, romaine, vinaigrette; potato salad, bread, peaches
Monday, July 20: Pulled pork on roll, potato, greens, Jello
Friday, July 24: Teriyaki chicken meatballs,rice, vegetables, bread, pineapple
Monday, July 27: Meatballs, pasta, marinara, garlic spinach, bread, melon
Friday, July 31: Greek chicken, orzo, stewed tomatoes, bread, pears
TROLLEYS AND BUSES

Boarding:  Riders will board at the back doors of buses and the back of street-level trolleys. All riders must wear masks.        https://www.mbta.com/fares/charliecard
From Sunday, July 5 to Saturday, August 1 the C trains on Beacon Street will not run from Cleveland Circle to Kenmore Square.  This includes weekdays and weekends. Free buses will run on Beacon Street to Kenmore.   The buses vary in size and most are marked Green Line Shuttle.  https://www.mbta.com/diversions/green-line-c
---
REFLECT AND EXPLORE

As we grapple with the murder of George Floyd, we struggle with how to process our emotions and to examine the larger questions presented to us as a society. Our programs here are microcosms of the larger community and some of our program leaders have created space for their group members to reflect on these questions and express themselves creatively.  Martin R. Anderson, our Drawing for Pleasure instructor, invited students to study an image of Floyd and write about what that "long looking" evoked.  The students then drew his portrait. It was a moving experience for Anderson and the students. We appreciate him and all our program leaders who create opportunities for the community to reflect on and discuss these important issues.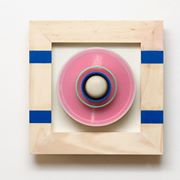 ---
MARIE LAVINE CONCERT

We are disappointed not to be able to host our Marie Lavine concert with our friends the Winikers. The Winikers recorded an hour long concert to lift everyone's spirits. It was recorded with the assistance of Brookline Interactive Group and with the support of Boston Hopes. Find it here on youtube: https://www.youtube.com/watch?v=U_Szl_upPjc
---
MUTUAL AID BROOKLINE

If you are high risk and need food, medication and necessities delivered, call us: 617. 651. 1468  MutualAidBrookline@gmail.com  
Also, we offer virtual companionship, connecting the community through conversation.
---
BROOKLINE SAFETY NET

A program of the Brookline Community Foundation and the Senior Center, the Safety Net helps residents and others in neighboring towns meet basic needs of food, housing, utilities and transportation.  Call the Foundation: 617. 277. 8107
If you can make a donation, your support could make all the difference to a neighbor in need: https://www.brooklinecenter.org/our-impact/safety-net-community
---
HOUSEHOLD SHARPS DISPOSAL OUTDOOR KIOSKS

Brookline Department of Public Health, 11 Pierce St
Public Safety Bldg, Police Department, 350 Washington St
Brookline Senior Center, 93 Winchester St
Note: SHARPS MUST BE IN CONTAINERS.  No loose ones.  Kiosks are for HOUSEHOLD use only
---
AARP TAX HELP

The State and Federal filing date is July 15. Appointments here are ONLY for people whose appointments were cancelled. If you're new and need help, call the Federal Tax Clinic at Harvard Law School: 617. 390. 1729 or 617. 522. 3003  You can also get help, for a fee, at H & R Block.   https://www.mass.gov/orgs/massachusetts-department-of-revenue
---
REGISTRY OF MOTOR VEHICLES and The RIDE

Class D and Class DM licenses, ID cards, and learner's permits that expire between March 1 and April 1 have a 60-day extension.  The extension does not apply to Commercial Driver's Licenses (CDL) or "those whose end of stay in the US is the same as the date on their license, ID or learner's permit. The Registry is not providing updated credentials to reflect the extended date. This does not apply to vehicle registration."  Renew your registration here: www.Mass.Gov/RMV
The RIDE is running with no shared trips. RIDE clients should book 1-3 days in advance.  All riders must wear masks. Customers with eligibility ending before June 1 will get automatic extensions. The RIDE is contacting people with existing appointments. The Charlie Card Store is closed for now.   https://www.mbta.com/fares/charliecard     www.mbta.com/theride
If you are new to The RIDE, you may get temporary eligibility if you meet criteria: 617.337.2727    Eventually, you will have an interview.
---
SHOPPING HOURS FOR SENIORS

CVS: 9:00-10 am
WALGREENS: 8:00-9:00 am Tuesdays
MARKET BASKET: 6:00-7:00 am   978.851.8000
ROCHE BROS. 7:00-8:00 am    781.235.9400
SHAWS & STAR MARKET: 6:00-7:00 am  AND 6:00-9:00 Tuesdays and Thursdays    781.963.6995 –  508.313.4000
STOP & SHOP: 6:00-7:30 am      800.767.7772
WHOLE FOODS: 8:00- 9:00 am, check your location  844.936.8255, 617.738.8187
TARGET: 8:00-9:00 am  857. 317. 5220
TRADER JOE'S:  8:00-9:00 am    617. 278. 9997
WEGMANS: 7:00-8:00am
---
Shout Out to SHOP
Two Brookline High School students who were part of the SHOP program got scholarships from Bay State Federal Charitable Foundation.  They are Gigi Walsh and Anita Lemeshuk. SHOP matches students with seniors who need grocery shopping.  We would like to thank Sidonie Brown, another senior, who was SHOP coordinator for two years. We appreciate all the students who are helping with shopping.  (The scholarships honor the past Bay State CEO John Murphy.
Walsh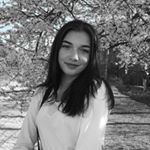 Lemeshuk
Brown
---
Online!
–
Sharon Devine's Zoom Exercise Class
Call Sharon: 617. 730. 2769  or     sdevine@brooklinema.gov       for meeting ID and password
Exercise for Aging Joints  –  Wednesdays 11:30-12:30 pm
Similar to Arthritis Exercise Class with focus on improving joint flexibility
Exercise to Improve Physical Balance  –  Fridays 12:00-12:30
---
Exercise with Mei Chu
Exercises for health and rejuvenation with Mei Chu.  As always, check with your health practitioner first:           https://youtu.be/vjXy8peF4qU
---
Nutrition with Minna Scholten, MS, RDN, LDN
A registered dietician in north central MA, Scholten partners with Hannaford Supermarkets for food education. Her new content for Councils on Aging is here:
Making Your Fresh Produce Last,  Part 1: https://www.youtube.com/watch?v=U_Szl_upPjc
Making Your Canned Produce Last,  Part 2: https://drive.google.com/file/d/18HMJsv0LJd3kEtL8JEuLC07fIYGb0ikE/view?fbclid=IwAR0l8D9tQ7X0hnis_4zq8eFA7xJYbjqSbbLsE6nOJms7YsOloJzNHbH8PJU
Making Your Frozen Produce Last,  Part 3: https://drive.google.com/file/d/1rZVNL8PTBRrm3z04ShEESP8GJpxxdP1g/view?fbclid=IwAR2wfBgdSp_qu9Sd9PIC9HAAAxUqy3pDQNTj1Msz4zOVognkV8bkO03cwY4
---
Art Consults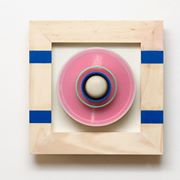 Martin R. Anderson, our Art for Pleasure instructor, is offering free consults and support to Brookline seniors. Whether you're a beginner or been creating art for years, Martin's dialogue will focus on the thought processes that drive your work – why you are doing what you're doing and the metaphors your work can carry.  To register: mra22@mac.com              www.martinranderson.com
---
Mei Mei Stir Fry Cooking
Irene Li, of Mei Mei restaurant, who has been nominated for a James Beard Award for Rising Star Chef of the Year, has two videos on YouTube for stir fry cooking.  She and her team were here with us doing demonstrations.  We're pleased to be working with her again.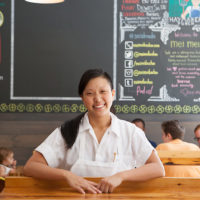 For the perfect stir fry, try lesson 1.  It's less than four minutes: https://www.youtube.com/watch?v=4wiR8E3Oll8&feature=youtu.be
For Part 2, allow ten minutes:  https://www.youtube.com/watch?v=YYU4g57gocY&feature=youtu.be
---
Dance Party Thursdays
Dance Party with Lynn Modell – – Thursdays from 1:00-1:30   NEW TIME

Music from the '40s-'60s plus show tunes to dance it out. You don't need lots of space but look out for scatter rugs, trip hazards and uneven floor.  Info from
lemodell@gmail.com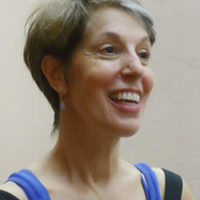 ---
Dance Fitness/Yoga Saturdays
Saturdays from 11-11:50 am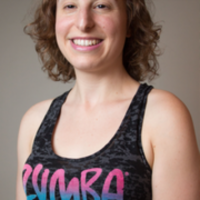 Emily Brenner, our wonderful Zumba Gold instructor has a free class Saturday mornings thanks to Blue Cross Blue Shield. She also offers donation based classes throughout the week:
Monday: 10 am Zumba®
Tuesday: 10 am Strength/Low-Impact fitness (chair suggested, light hand weights or cans/water bottles as light weights are optional)
Wednesday: 10 am Let Your Yoga Dance®
Thursday: 5 pm All levels Fitness (weights optional)
To join any of Emily's classes, use the following link: https://us04web.zoom.us/j/5563356908?pwd=SEc2M3NLL0c3QnFDRzVxd3VlWmtZdz09
Meeting ID: 556 335 6908
Password: 1853
---
Mindfulness Wednesdays + Fridays
Join our video call by computer or phone from 10:00 -10:30 a.m. to practice mindfulness.  Led by Michael Allen, LCSW, and Conor McDermott Welch. Mindfulness helps with relaxation and bolsters attention and insight.  Go to https://us04web.zoom.us/j/137115626?. Questions to Michael: Mallen@brooklinema.gov   617.730.2754
---
Elizabeth Pollock, president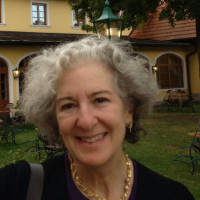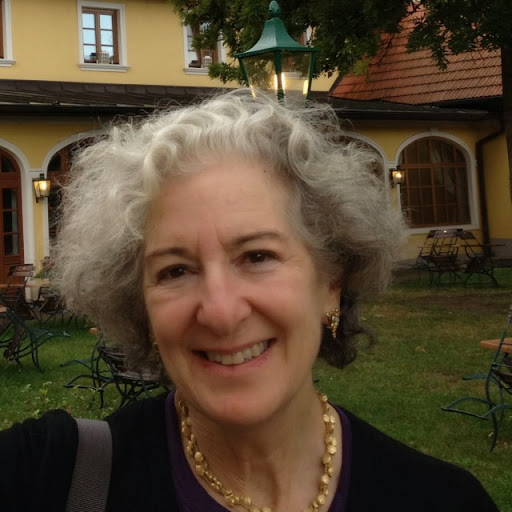 I want to welcome the slate of Town officials elected June 9. Whether they are new or experienced with Town government, I want to update them on the Center.  I want our community to know how the Center is responding to the needs of our senior population.  I'm seeking your help to keep the officials informed on our work and what we need.
People over 60 are 20% of Brookline's population. That's double the number of school aged children. Seniors are most vulnerable to the virus: most vulnerable to illness, death, and isolation. While social isolation is a mantra for pandemic control, it also creates loneliness, despair and depression especially when you live alone.
While the doors of the Center are closed, operations and activities are ongoing. Under the leadership of Ruthann Dobek, director, our social workers have been handling crisis intervention and outreach to our most vulnerable. The needs do not stop when the doors are closed. In fact, problems are exacerbated and needs have expanded.  How to get food, medicine, medical attention and deal with income and housing insecurity are a few of the issues that come to mind.
As for enrichment, our pride and joy, it has all moved online with a vast schedule of offerings. Many are run by volunteers who are older themselves. Exercise class, discussion groups, book clubs, memoir writing and art – the list goes on. Of course, volunteers and professional staff are often needed to assist constituents who are not tech savvy and need help to access the programs.
This month we are facing the challenge of scaling up operations in a safe and healthy manner. This requires even more staff time and involvement. During normal operations I always say we are overcrowded and underfunded. I know this holds true, perhaps even more so, during this pandemic.
You can help us by spreading the word about the importance of the Council on Aging and Senior Center in good times and especially in these unprecedented times. Once we're open to the public, I encourage you to stop by for a visit. Please support Brookline's seniors. – – Betsy Pollock, LICSW, president Brookline Senior Center Board of Directors
I care deeply about the future of the Center and so I have included it in my estate planning. Perhaps you'd like to do that as well.  It's relatively easy – see below for suggested bequest language.  You may also consider making the Center a beneficiary of your life insurance policy, IRA or 401K. If you're over 70 1/2, you can apply part or all of your Required Minimum Distribution (RMD) tax free to the Center.  By planning ahead now, you can help ensure a vital Senior Center  for years to come.  Be sure to let us know that you've included us in your will or trust so we can recognize your generosity and include you in our Ambassador Club.  I, the Board and the entire Center family thank you!
Suggested bequest language for giving:  "I give $___  (or percent of my estate or percent of the remainder of my estate) to Brookline Multi-Service Senior Center Corp (EIN 04-2719972), a Massachusetts non-profit corporation, located at 93 Winchester St, Brookline, MA 02446 to be used for general purposes."   Please consult your lawyer or financial advisor

---
News
– – – – – – – – – –
Read every single newsletter for the last 12 years here – –  https://www.brooklinema.gov/Archive.aspx?AMID=37           (Later, when we resume publishing, find the newsletter at the library, Town Hall, banks, Stop & Shop on Harvard, Star Market on Beacon and Brookline Booksmith.  The best way to get one is subscribe: for $10 we'll mail it to you for a year.  If you're a retailer with space for newsletters, call us.  We deliver.)  Advertise with us:  Click for ad specs
_ _ _ _ _ _ _ _ _ _
AGE FRIENDLY BUSINESSES

Be one:  http://www.brooklinecan.org/age_friendly_business.html
– – – – – – – – – –
WONDER WOMAN, RUTHANN DOBEK:  
wickedlocal.com/news/20180315/ruthann-dobek-brookline-senior-centers-wonder-woman
– – – – – – – – – –
BOSTON 25 TV: SHOP PROGRAM
http://www.fox25boston.com/news/shopping-for-seniors-brookline-program-creates-bond-between-seniors-students/704932381
– – – – – – – – – –
PLANNED GIVING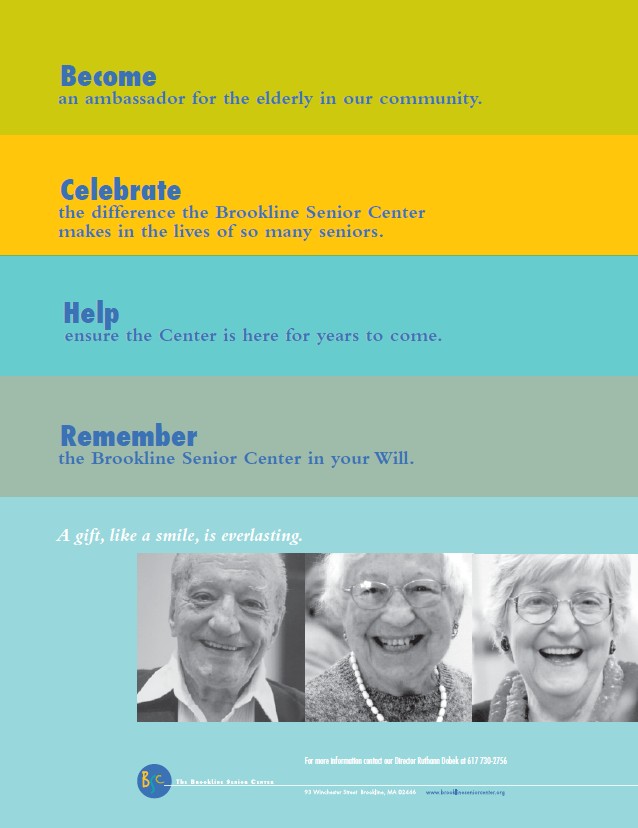 – – Consider leaving a legacy to the Senior Center.  Your bequest is a gift of hope.  Please call Ruthann Dobek, director:  617. 730. 2756 and help us secure a bright future. Brookline Multi-Service Senior Center Corp  (EIN 04-2719972), a Massachusetts non profit corporation.