Honoring the wisdom that comes with age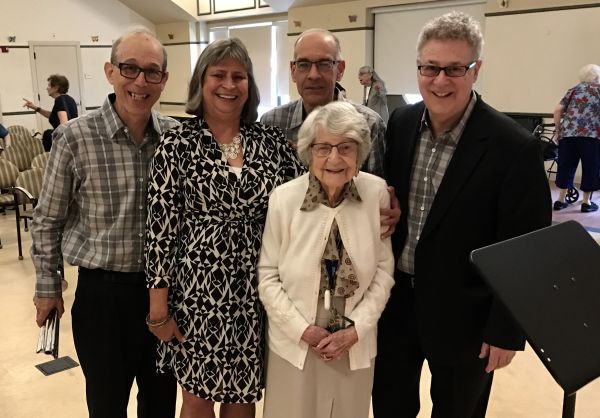 ---
Ruthann Dobek, director
June is a splendid month with the return of the Farmers Market, long days, annual events and special programs.
Happy Father's Day.  My father was a very special man, a teacher and humanitarian who instilled in me the importance of finding the good in everyone. Indeed, every day his spirit is here in the Center as one of his lessons was to be warm and welcoming, open to all, striving to make the world a better place one kind act at a time.  Please join me in doing something nice for someone in his memory. – – Ruthann Dobek, director
###########################################################
Thursday, June 27 – – Kate Bornstein is a Queer and Pleasant Danger (2014) Rainbow Cinema presented by LGBT Meetup at 6 pm – – RSVP to Kate Jovin, 617. 730. 2751
Saturday, July 13 – – Elks BBQ at 1.  We take reservations beginning June 28
Recycle Here – – You can recycle your eyeglasses, cell phones and soda tabs.  Collection boxes in reception
We take medical equipment for our equipment loan program. PLEASE CALL FIRST:  Jamie Jensen: 617 730. 2753.
And we're always looking for donations of costume jewelry, scarves, purses, small household items and others to sell on the gift cart.  Please: no clothing, no linens, no electrics
Visit Us – – Escorted tours Monday-Friday. 617. 730. 2777
---
June Health Checks

Barbara Westley, public health nurse, Brookline Public Health Department
Podiatry Clinic – – Routine foot care (no second opinions) with Dr. John McLaughlin: $40.  Appointments:  617. 730. 2777
---
Celebrate Pride Here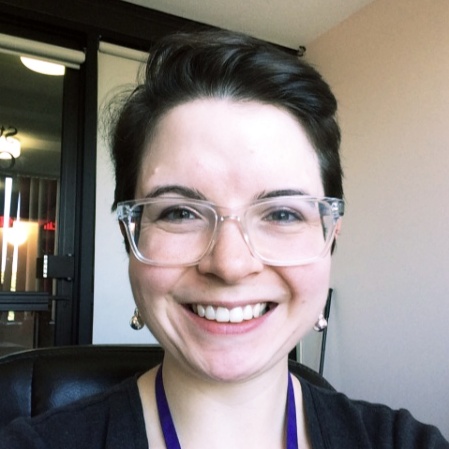 Jovin
June 28 marks the fiftieth anniversary of the uprising at the Stonewall Inn in Greenwich Village, NY. For five days in 1969, members of the lesbian, gay, bisexual and transgender community united in protest against brutal police raids on LGBT spaces and people. The following year they marked the anniversary with the Christopher Street Liberation Day march. In the years that followed, pride has been a protest, statement of defiance, community celebration and expression of love.
This year, the Council on Aging joins Agewell Equality, a collaborative of Boston agencies working to make elder services friendly and useful for the 60+ LGBT community. We have created a Brookline LGBT seniors group on www.meetup.com. We are seeking community partners for LGBT programming. We want to do more.
We welcome everyone. We celebrate diversity in age, race, income, disability, sexual orientation, gender identity, ethnicity and religion. Our goal is creating programming for people of all orientations for LGBT socialization, education and solidarity. We welcome suggestions from one time presentations to weekly meetups. Call Kate Jovin, LICSW:  617. 730. 2751
---
TRIPPS, 6/27
TRIPPS hosts info sessions with options for getting around via bus and subway.
Thursday, June 27 – – Car Free Day Trips and Sweet Dips ice cream social from 1-2:30.  Learn about day trips in and around the area you can get to without a car.  Register: 617. 730. 2644
---
Food Pantry Volunteers Make it Happen, Tuesdays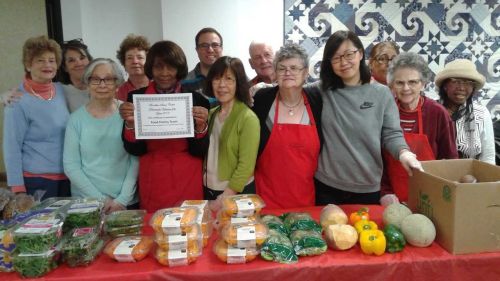 Meet a handful of our food pantry volunteers.  They're here every Tuesday setting out a varied selection of produce and packaged goods. This program is ten years old and going strong. There's no membership fee and no questions asked.  Open to all:  https://www.brooklineseniorcenter.org/subscribe-to-monthly-news-events/

---
Free Fun Fridays - June and July
The Highland Foundation offers free Friday admissions through August   617. 969. 8900   http://highlandstreet.org/programs/free-fun-fridays-2019 
JUNE 28 – – Lyric Stage of Boston (Boston), Cape Ann Museum (Gloucester), Clark Art Institute (Williamstown), MIT Museum (Cambridge), Nichols House Museum (Boston), Norman Rockwell Museum (Stockbridge), Plimoth Plantation (Plymouth), The Mount: Edith Wharton's Home (Lenox), Wenham Museum (Wenham), Worcester Art Museum (Worcester)
JULY 5 – – Amelia Park Children's Museum (Westfield), Cape Cod Maritime Museum (Hyannis), Children's Museum in Easton (Easton), Edward Gorey House (Yarmouth Port), Falmouth Museums on the Green (Falmouth), Jacob's Pillow (Becket), Museum of Printing (Haverhill), Pilgrim Hall Museum (Plymouth), The Old Manse, Trustees (Concord), The Telephone Museum (Waltham)
July 12 – – Museum of Fine Arts (Boston), Charles River Watershed (Boston), Children's Museum of Greater Fall River (Fall River), Gloucester Stage Company (Gloucester), Mahaiwe Performing Arts Center (Great Barrington), New England Quilt Museum (Lowell), The Hall at Patriot Place (Foborough), Smith College of Art (Northampton), Springfield Museums (Springfield)
July 19 – – Boston Children's Museum (Boston), Arnold Arboretum (Boston), Battleship Cove (Fall River), Cape Cod Children's Museum (Mashpee), Nantucket Maria Mitchell Assoc (Nantucket), New England Historical Genealogical Soc (Boston) Peabody Essex Museum (Salem), Sandwich Glass Museum (Sandwich), Spellman Museum of Stamps & Postal History (Weston), Eric Carle Museum of Picture Book Art (Amherst)
July 26 – – Isabella Stewart Gardner Museum (Boston), Edward M. Kennedy Institute (Boston), Cape Cod Museum of Art (Dennis), Commonwealth Museum (Boston), Commonwealth Shakespeare Company (Boston), Fitchburg Art Museum (Fitchburg), Historic Deerfield (Deerfield), Larz Anderson Auto Museum (Brookline), Gardens at Elm Bank (Wellesley), Ventford Hall Mansion & Museum (Lenox)
---
Elks Barbecue, 7/13
The annual summer barbecue is Saturday, July 13 at 1.  It's prepared and served by the Brookline Elks Lodge #866.  We start taking reservations Friday, June 28.  617. 730. 2770
---
Zumba Gold Thursdays
Emily Brenner, instructor leads Zumba Gold Thursdays from 1:15-2:15.  This session goes through August 8. Class is free thanks to Blue Cross Blue Shield of Mass in partnership with SilverSneakers(R)

– – Emily Brenner photo courtesy of Ohm Wellness Center
---
Reiki Therapy Tuesdays
Akemi Minami, certified Reiki therapist, offers 25-minute appointments to Brookline residents over 60 and Senior Center volunteers.  Sessions: 9-12 noon Tuesdays.   $7/session  Five-treatment books:  $25    617. 730. 2777
---
Elizabeth Pollock, president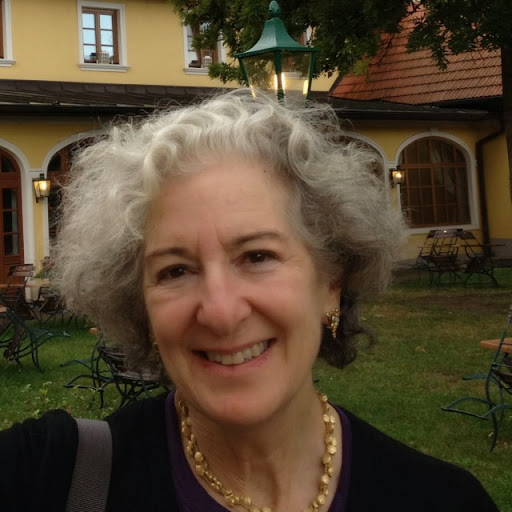 Did you know that "exercise is the only thing that helps everything associated with aging"?  That's according to Dr. Janice Schwartz, professor of medicine, University of California, San Francisco.  I am amazed by the amount of research that confirms the value of fitness for older adults. It improves physical health, memory and helps prevent dementia.
Thanks to Blue Cross Blue Shield, our Zumba gold class is free. Join in Thursdays at 1. We also fundraise for scholarships to the fitness center. Join me in supporting these important programs.
Our fiscal year ends June 30. Your contribution today will help sustain these programs for next year.
Food insecurity is a problem in Brookline.  A recent survey of Brookline's seniors who receive food help from us found that 26% of respondents reported having been without food for a whole day for 1-10 days the prior month.  An additional 18% went to bed hungry at least once in the prior month. If you know of anyone who will benefit from our food distribution programs, please have them call us: 617. 730. 2777.  Thank you for caring for your neighbors and our community.
I care deeply about the future of the Center and so I have included it in my estate planning. Endowments help ensure the future of the organization with reserves. You can contribute directly or put the Brookline Senior Center in your will.  Gifts of $1,000 will be added to our Wall of Honor.  Be sure to let us know you've included us in your will or trust so we can recognize you in our Ambassador Club.  ***   "I give $___  (or percent of my estate or percent of the remainder of my estate) to Brookline Multi-Service Senior Center Corp (EIN 04-2719972), a Massachusetts non-profit corporation, located at 93 Winchester St, Brookline, MA 02445 to be used for general purposes."  Consult your lawyer or financial advisor
---
News
– – – – – – – – – –
Gallery 93      through June 30
Light and Water – – Paintings by Jean-Pierre Dubreuil
– – – – – – – – – –
AGE FRIENDLY BUSINESSES

Be one:  http://www.brooklinecan.org/age_friendly_business.html
– – – – – – – – – –
WONDER WOMAN, RUTHANN DOBEK:  
wickedlocal.com/news/20180315/ruthann-dobek-brookline-senior-centers-wonder-woman
– – – – – – – – – –
BOSTON 25 TV: SHOP PROGRAM
http://www.fox25boston.com/news/shopping-for-seniors-brookline-program-creates-bond-between-seniors-students/704932381
– – – – – – – – – –
NEWSLETTER
– – Find the newsletter here, at the library, Town Hall, banks, Stop & Shop on Harvard, Star Market on Beacon and Brookline Booksmith.  The best way to get one is subscribe: for $10 we'll mail it to you for a year.  If you're a retailer with space for newsletters, call us.  We deliver.  Advertise with us:  Click for ad specs
– – – – – – – – – –
PLANNED GIVING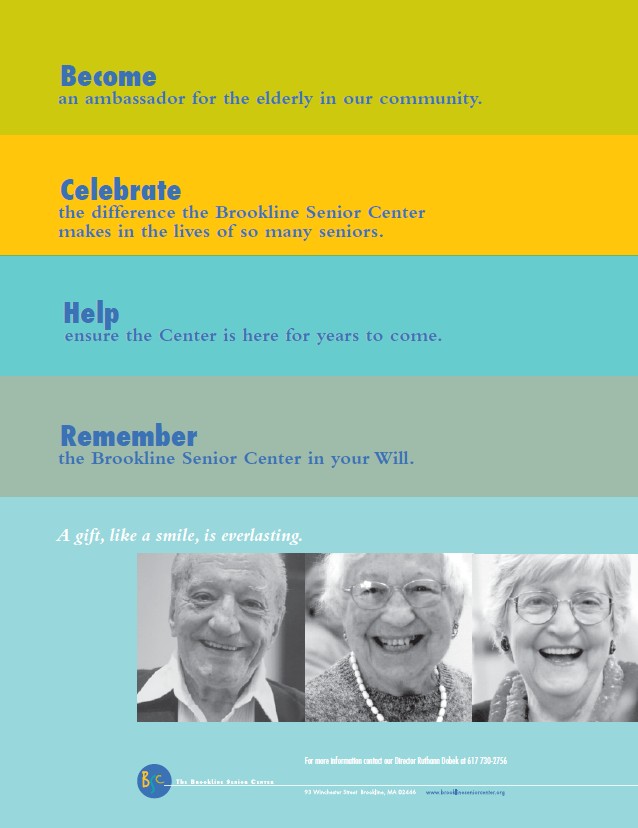 – – Consider leaving a legacy to the Senior Center.  Your bequest is a gift of hope.  Please call Ruthann Dobek, director:  617. 730. 2756 and help us secure a bright future. Brookline Multi-Service Senior Center Corp  (EIN 04-2719972), a Massachusetts non profit corporation.