Honoring the wisdom that comes with age
Ruthann Dobek, director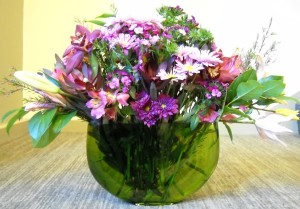 Happy 2021 to all! I, for one, am thrilled to say farewell to 2020. We hope the light at the end of the tunnel is now. Let's hope the vaccines will be rolled out quickly and we can gather together again. We have endured anxiety, uncertainty and isolation. We need to keep our safe at home protocol along with masks, distancing and hand hygiene.
I am eager to start the new year with a new calendar and goals and resolutions. I start with gratitude for my many blessings. I hope you join me.
We are here to help fill your days with creative activities, connecting with old friends and making new ones. Please consider getting to know us better, donate your time and talents to make us the best Center around. Thanks to your generosity, donations help us expand our transportation options, grow our programs and buy supplies.
I recently read: The Rabbit Effect: Live Longer, Happier and Healthier with the Groundbreaking Science of Kindness, by Kelly Harding, MD. She writes about how rabbits that are fed the same diet had dramatic differences in health based on which caregiver fed them. Those rabbits who received kindness, attention and touch had 60% better health. Dr. Harding reports that loneliness has negative health consequences. Being kind at home and in the community can have a dramatic impact on your physical and mental health.
I wish each of you a happy, healthy and prosperous 2021. Remember to be kind and welcoming to all. – – Ruthann Dobek, director
We are closed Monday, January 18 for Martin Luther King, Jr Day
♥ ♥ ♥  P. S. Thanks to everyone who made our Autumn Benefit no-gala fundraising a success.  (List of donors as of November 22: https://www.brooklineseniorcenter.org/how-to-help/)
---
In memoriam: our hearts go out to friends of the Center family who lost loved ones. Their presence will be missed and their spirit will always be remembered. We extend condolences and mourn their loss. We want to honor the memory of other Center community members. Please let us know if you would like to include a loved one.  rdobek@brooklinema.gov    617. 730. 2777
ABOUT US
Shop our Brookline Bazaar on Etsy at  https://www.etsy.com/shop/brooklinebazaar. 
We are open by appointment only.  Questions to info@brooklineseniorcenter.org
Our social workers are available Monday-Friday 8:30-5:00      617. 730. 2777
Join our email list. Call 617. 730. 2770 with your name and email address and phone.
Please continue complying with public health recommendations.  Cases are increasing at an alarming rate.  And we have the flu and more activities indoors. The holidays will bring stress as friends and family try to decide how to stay connected and safe. We know you may feel sadness and anxiety. Our advice: be mindful of feelings, and talk openly and honestly with others. Seek professional help. Stay healthy and well.
---
Meetings, Seminars, Programs, Workshops
♠ ♠
---
Council on Aging, 1/13
The Council meets Wednesday, January 13 at 1pm.  Guest speaker: Rhonda Glyman, executive director, Hebrew Senior Life's Center Communities of Brookline. Topic: Hebrew Senior Life| Center Communities Plans for New Housing and an Expanded Senior Center on Centre Street.
Zoom: https://brooklinema.zoomgov.com/j/1615117595
By phone: 1. 646. 828. 7666  Meeting ID: 161 511 7595
Help: Jessica Milley-Gee: 617. 730. 2759
---
Laura Wetzler Concert, 1/14
Join Laura Wetzler Thursday, January 14 from 1:30-2:30 pm for Berlin, Gershwin, Paul Simon, Billy Joel and more.
Zoom: https://hebrewseniorlife.zoom.us/j/8581186414
Phone: 1. 833. 548. 0276 (TOLL FREE)    MEETING ID: 858 118 6414
Help:    Julie Washburn  jwashburn@brooklinema.gov
_ _ Sponsored by by Hebrew SeniorLife, 2Life Communities, Jewish Family & Children's Services, and Jewish Family Service.
---
Living Happy Lives, 1/19
Join us Tuesday, January 19 from 2:00-3:30 as Katharine Esty, PhD talks about how to live happy, fulfilling lives despite the challenges of aging. Dr. Esty, an author, psychotherapist, widow, mother, grandmother and activist for aging well, is on a mission to dispel myths about old age. Her recent book: Eightysomethings: A Practical Guide to Letting Go, Aging Well, and Finding Unexpected Happiness is on Amazon: https://www.amazon.com/Eightysomethings‐Transitions‐Letting‐Unexpected‐Happiness/dp/151074312X%0Ahttps://www.amazon.com/Eightysomethings‐Transitions‐Letting‐Unexpected‐Happiness/dp/151074312X#ace‐2342880709
The link: https://protect‐us.mimecast.com/s/Kin2Co26yKu8ooNPT1F4zc?domain=hebrewseniorlife.zoom.us
Hoping this link is live Tuesday – – https://protect‐us.mimecast.com/s/Kin2Co26yKu8ooNPT1F4zc?domain=hebrewseniorlife.zoom.us
If you have trouble getting in, write Julie Washburn jwashburn@brooklinema.gov
Join by phone: 1. 833. 548. 0282 (TOLL FREE) – –  MEETING ID  858 118 6414
– –  Presented by Center Communities of Brookline, Goddard House, BrooklineCAN and Brookline Senior Center
---
Alternative Transport Options Seminar, 1/27
Wednesday, January 27 from 1:30-2:30 a seminar with TRIPPS and the Registry of Motor Vehicles on finding transportation in Greater Boston. Driving retirement, ID cards, staying independent, paying, and options. Presenters: Maria Foster, our TRIPPS outreach specialist, and Michele Ellicks, outreach coordinator for the Registry.
Join on Zoom at 1:30: https://brooklinema.zoomgov.com/j/1611787284?pwd=ZDRQMzkyYjNNTlZlb21wWEkxR2pCUT09 
Join by phone: 1. 646. 828. 7666    Meeting ID:161 178 7284    Password: 754 654 88
---
Sharon Devine's NEW Exercise Classes

Call Sharon: 617. 730. 2769  or     sdevine@brooklinema.gov       for Zoom meeting ID and password
♠   Flexibility – Mondays 1:00-1:30 pm
♠   Building Balance Skills – Tuesdays 1:00-1:30 pm
♠   Exercise for Aging Joints  –  Wednesdays 11:30-12:30 pm
♠   Exercises to Improve Physical Balance  –  Fridays 2:00-2:30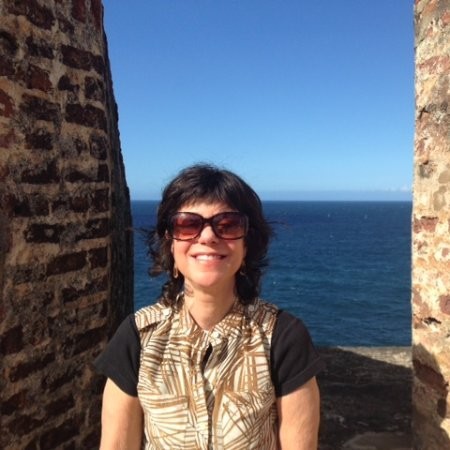 – – Sharon Devine
---
Mindfulness Wednesdays and Fridays

Join our video call by computer or phone from 10:00 -10:30 a.m. to practice mindfulness.  Led by Michael Allen, LCSW, and Conor McDermott Welch. Mindfulness helps with relaxation and bolsters attention and insight.  Go to https://us04web.zoom.us/j/137115626?. Questions to Michael: Mallen@brooklinema.gov   617.730.2754
---
Living our Values Wednesdays
Wednesday mornings from 9-10 am on Zoom – – Connect with editor@businessforum.com
---
Current Events Fridays
Friday mornings from 10:30-12 noon on Zoom – – Connect with mkt128@rcn.com
---
Short Story Mondays
A good short story can provide the basis for a great discussion. We will send a story by email or hard copy. We  meet twice a month Mondays from 10:30-11:30. Bring your own coffee and sign up with Kate Jovin for the Zoom link:   617. 730. 2753  kjovin@brooklinema.gov
---
Coffee Hour Tuesdays + Thursdays
---
Putterham Library Book Club Mondays
Monday, January 25 – – Wives and Daughters, by Elizabeth Gaskell
Monday, February 22 – – Another Brooklyn, by Jacqueline Woodson
Monday, March 15 – – Dolly Parton, Songteller: My Life in Lyrics, by Dolly Parton
---
Singing Mondays
45 minutes of mostly folk songs but the group can decide what to sing. When we are singing together, everyone is muted except the song leader.  Judy Chasin at hearojudy51@yahoo.com for Zoom link.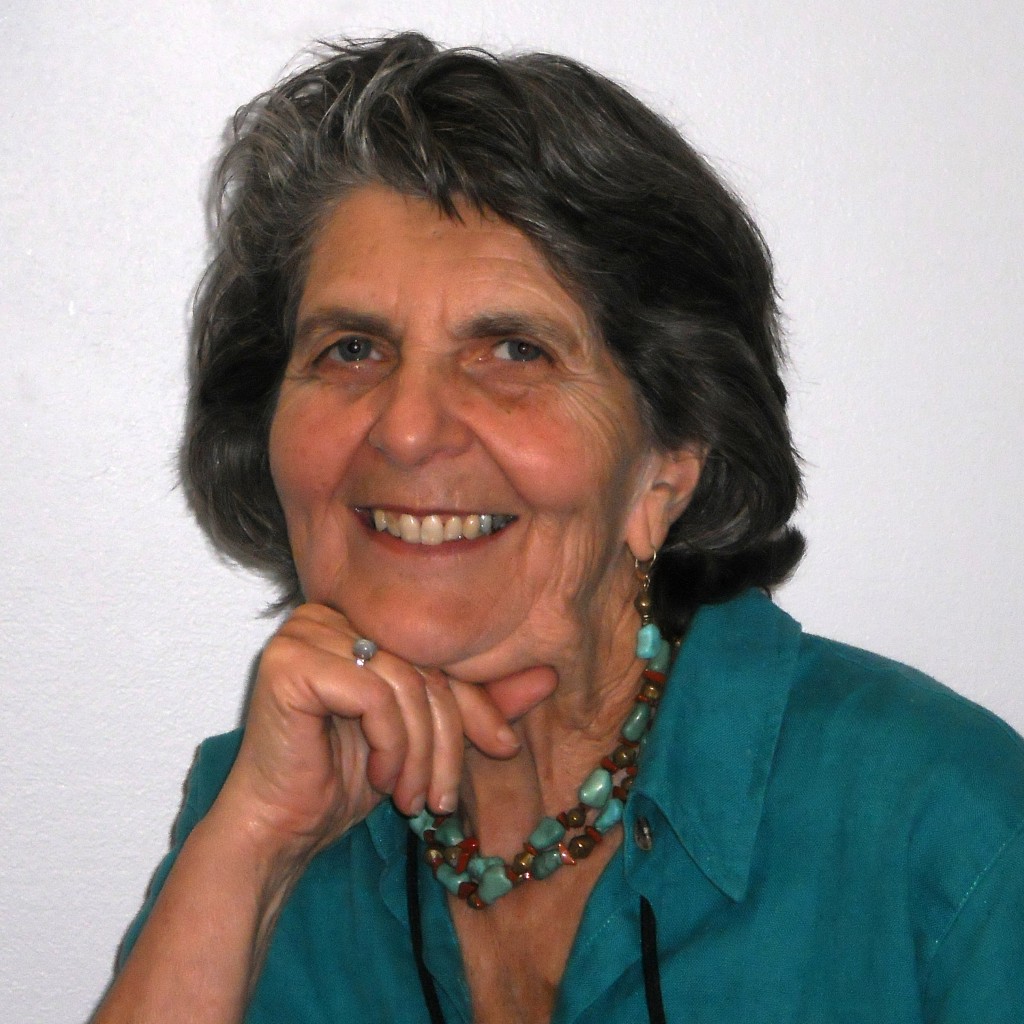 ---
Food Pantries / SNAP
https://www.brooklinefoodpantry.org/
THE PANTRY NEEDS VOLUNTEERS AND DONATIONS

St. Paul's Church, 15 St. Paul Street – –  WEDNESDAY 3-6 pm, THURSDAY 11-2 pm
55A Egmont Street, Community Room – –  THURSDAY 3-7 pm, SATURDAY 10-1 pm
226 High Street, Community Room – – TUESDAY 3-7 pm
617. 800. 5339 or email brooklinefoodpantry@gmail.com
You get prepacked bags of perishable and non-perishables. Everyone waits outside.
If you cannot get to the pantry, 617. 800. 5339. Be ready with your name and age, people in your household and their ages. Be sure to say you saw the info here.
Email BFPEmergencyFoodAssistance@gmail.com   with "Needs Home Delivery" in the subject line.
The Pantry could use your donations of canned tuna and chicken, rice, cereal, lentils, macaroni and cheese, oatmeal, canned vegetables, diced tomatoes and shelf stable milk and juice.
SNAP BENEFITS UPDATE
Massachusetts residents can use SNAP benefits to buy food online from Amazon and Walmart:  https://www.mass.gov/snap-online-purchasing-program
---
Lunch to Go /Food Commodity
SPRINGWELL' S GRAB AND GO LUNCH MONDAYS, WEDNESDAYS AND FRIDAYS
♠ Call by 10:30 am two business days ahead to order your hot lunch: 617. 730. 2747 at which time we will get your information.
♠ Pick up is outside and you must wear a mask
♠ You will not be able to come in to the Center for any reason
♠ Staff and volunteers are in charge of the program
NO LUNCH MONDAY, JANUARY 18
You get a menu with your meal.    And see it in the January issue of the newsletter, page 11:  https://www.brooklinema.gov/Archive.aspx?AMID=37              
We can mail it: 617. 730. 2747
The food commodity program provides 35 pounds of shelf stable food for people 60+  Wednesday, January 20.  Call or write Patricia Burns for an appointment: 617. 730. 2743  pburns@brooklinema.gov  
You will be given a time to arrive wearing your mask and keeping distance.
Brookline Food Pantry Locations: https://www.brooklinefoodpantry.org/
---
BIDMC Health Series
FOR PATIENTS AND CAREGIVERS – – THURSDAYS 6:30-7:30 pm
Thursday, January 14 – – Managing Your Aching Back with Devyani Misra, MD
Thursday, February 11 – – High Blood Pressure with Lewis Lipsitz, MD
Thursday, March 11 – – Loneliness Pandemic with Amy Goldman, LICSW
Thursday, April 8 – – Measuring Aging of Your Body Without Your Age with Dae Kim, MD
Thursday, May 13 – – Let's Talk About Clinical Depression with Elizabeth LaSalvia, MD
Thursday, June 10 – – Do I Have Alzheimer's Disease? with Lewis Lipsitz, MD
Register:  https://www.bidmc.org/centers-and-departments/gerontology-senior-health/patient-resources/senior-spotlight-registration
If the link is cranky, email Julie Washburn  jwashburn@brooklinema.gov
About the program: Lauren   ljunge-m@bidmc.harvard.edu      617. 632.8699
---
Registry of Motor Vehicles & The RIDE
Renew your car registration early: www.Mass.Gov/RMV
Mass law requires drivers over 75 to renew licenses in person.  Maria Foster: mfoster@brooklinema.gov
The RIDE is running with no shared trips. RIDE clients should book 1-3 days in advance.  All riders must wear masks. The Charlie Card Store is open with limited hours.   https://www.mbta.com/fares/charliecard     www.mbta.com/theride             If you are new to The RIDE, you get temporary eligibility: 617.337.2727
---
Mutual Aid Brookline Delivers
If you are high risk and need food and medication delivered, call us Monday – Friday, 9-6 pm: 617. 651. 1468  MutualAidBrookline@gmail.com  We also offer companionship, connecting the community through conversation.
In partnership with the Brookline Library, we deliver library material if you are in quarantine or immobile. Call  617. 651. 1037       MutualAidBrookline.Delivery@gmail.com
The people – – https://mutualaidbrookline.com/about/#team
---
Eleanor Fisher Kaplan's 100th is January 10
Eleanor Fisher Kaplan: Ellie participated in our "Telling Your Story" class for 20 years and published two volumes of her work.  Born and raised in Boston, she's lived in Brookline for 50 years. Her late husband, Sumner Z. Kaplan, was Brookline's first Democrat in the Mass State Legislature from 1954-1962. He served on the Board of Selectmen for 12 years and was later appointed a Mass Probate Court judge.
Together they raised two daughters, Ruth and Marjorie. Ellie was involved in civic life and served as her husband's campaign manager.
Ellie was a member of Town Meeting.  She is a member of Congregation Kehillath Israel. She graduated from Girls Latin School, Wellesley College, and Boston State Teachers College and taught first and second grade in Brighton for 20 years.
Betsy Pollock writes: "As a girl, I knew Ellie and Sumner as friends of the family. I found her to be smart and elegant, eager to give her full attention when speaking to a young girl. I remember coming from college for a meeting at her home and the speaker was Betty Friedan.  Ellie is a leader among women."
---
Community Housing Education and Support
Are you moving to Brookline or moving within Brookline? We want to hear from you. We're starting a Community Housing Education and Support group in February.
On Zoom, in the first of two sessions, panelists will talk about applying to Brookline Housing, Center Communities of Brookline and independents like Springhouse. We'll talk about what to look for in a Realtor, what it costs, and if you need a move specialist.
The second session will be more personal: your current situation and what you'd like to change. Deidre Waxman: 617. 730. 2767   dwaxman@brooklinema.gov     for either session.
---
JANUARY ArtMatters: Matisse, and Ancient Civ
We have a membership with ArtMatters which means you can access two presentations a month. Visit: http://artmatters.website  and click "Log In" at the top right.  At the "Sign Up" window, again "Log In" and you will be prompted for our email and a password.  Enter "info@brooklineseniorcenter.org" and "93winchester" as the password.  You will reach a new screen that reads "Members Only ArtMatters Virtual Experience." Click on "For More Information."  At the next screen "Members Only ArtMatters Virtual Experience"  scroll down to "Primary Video" and "Bonus Video."  Click either button.
January videos: "Matisse" and "Ancient Civilizations"
– – Made possible by your contributions to the Brookline Multi-Service Senior Center
---
Elizabeth Pollock, president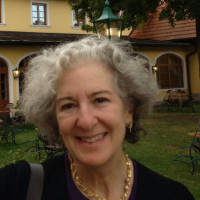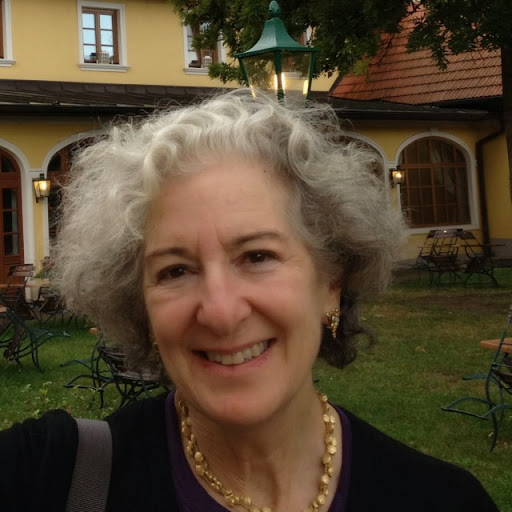 Have you read about Isabel Wilkerson's new book "Caste?"  She writes about aging: "Even the most privileged of humans in the Western world will join a tragically disfavored caste if they live long enough. They will belong to the last caste of the human cycle, that of old age, people who are among the most demeaned of all citizens in the Western world, where youth is worshiped to forestall thoughts of death. A caste system spares no one."
It doesn't have to be that way. At the Center, we work every day to overcome ageism and help Brookline's older adults live dignified and productive lives. You too can show seniors they are valued.
Educate colleagues and friends about needs. 20% of Brookline's population is over 60. 18% of those over 65 have incomes less than $20,000.

Speak to Town Meeting members about your concern for funding and programming for seniors.

Demand the FY '22 Town's budget restore the $94,000 that was cut from the Council on Aging's FY '21 budget.

Volunteer to help. See Patricia Burns, volunteer coordinator, about where you can help. pburns@brooklinema.gov 
Talk to your neighbors. Do they need help? Call our social workers  617.730.2777 or info@brooklineseniorcenter.org

Donate to our 501(c)(3). It supports the van, supplies, programming and more.  Your gift makes a difference.
If you're ready to be a sustaining donor, you can donate each month right here.  At the top of this page hit the orange Paypal button. One option is "make this a monthly donation." $10 a month helps and is appreciated. Join our sponsors who contribute this way.  Thank you for all that you do. Wishing you and your family a safe and healthy New Year.

– – I care deeply about the future of the Center and so I have included it in my estate planning. Perhaps you'd like to do that as well.  It's relatively easy – see below for suggested bequest language.  You may also consider making the Center a beneficiary of your life insurance policy, IRA or 401K. If you're over 70 1/2, you can apply part or all of your Required Minimum Distribution (RMD) tax free to the Center.  By planning ahead now, you can help ensure a vital Senior Center  for years to come.  Be sure to let us know that you've included us in your will or trust so we can recognize your generosity and include you in the Ambassador Club.  – – Betsy Pollock, LICSW, president, Brookline Senior Center board of directors

– – Suggested bequest language for giving:  "I give $___  (or percent of my estate or percent of the remainder of my estate) to Brookline Multi-Service Senior Center Corp (EIN 04-2719972), a Massachusetts non-profit corporation, located at 93 Winchester St, Brookline, MA 02446 to be used for general purposes."   Please consult your lawyer or financial advisor

---
News
– – – – – – – – –
If you use a landline to call into Zoom, you may pay for a long distance call. It depends on your plan.  It usually does not apply to cell phones. The meeting may offer a toll free telephone number but it also may not.
_ _ _ _ _ _ _ _ _ _
READ THE JANUARY NEWSLETTER  – –  https://www.brooklinema.gov/Archive.aspx?AMID=37      The best way to get one is to subscribe: $10/year.  (If you're a retailer with space for newsletters, call us.  We deliver.)  Advertise:  Click for ad specs
_ _ _ _ _ _ _ _ _ _
AGE FRIENDLY BUSINESSES

Be one: http://www.brooklinecan.org/age_friendly_business.html
– – – – – – – – – –
WONDER WOMAN, RUTHANN DOBEK:  
wickedlocal.com/news/20180315/ruthann-dobek-brookline-senior-centers-wonder-woman
– – – – – – – – – –
BOSTON 25 TV: SHOP PROGRAM
http://www.fox25boston.com/news/shopping-for-seniors-brookline-program-creates-bond-between-seniors-students/704932381
– – – – – – – – – –
PLANNED GIVING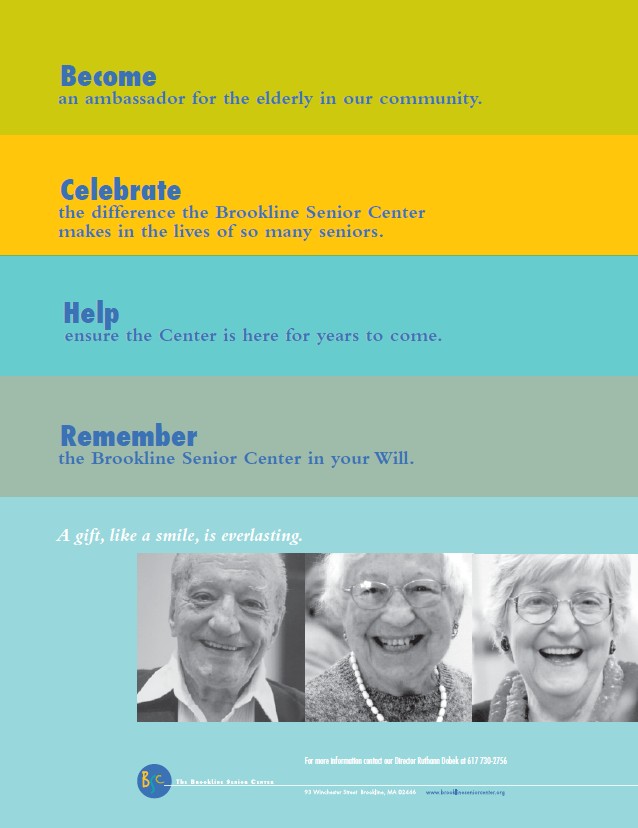 – – Consider a legacy to the Senior Center.  Your bequest is a gift of hope.  Please call Ruthann Dobek, director:  617. 730. 2756 and help us secure a bright future. Brookline Multi-Service Senior Center Corp  (EIN 04-2719972), a Massachusetts non-profit corporation.