Honoring the wisdom that comes with age
Vaccines
THE BROOKLINE VACCINE CALL CENTER IS OPEN MONDAY – FRIDAY FROM 10-2. THEY ANSWER YOUR VACCINE QUESTIONS AND YOU CAN LEAVE A MESSAGE:  617. 879. 5636
---
Ruthann Dobek, director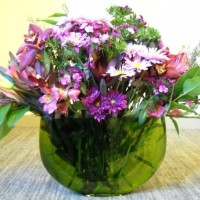 As Mother's Day approaches, I think of the special women in my life –like my grandmother, Bernice Dobek, who was my inspiration for becoming a geriatric social worker. She lived downstairs, and often took care of me when my parents worked. I cherish some of my earliest memories of her; being in her garden, her holding me close, and sharing her fragrant lilacs. She was a true role model for the aging-in-community.

In honor of Mother's Day, I am making a donation to the Center in memory of my grandmother; in honor of my wonderful mother, Patricia Dobek, one of our generous benefactors,  and in memory of my dear mother–in–law, Gladys Boghosian. Is there someone in your life that you'd like to honor? This is a wonderful time to remember them with a donation.

The Senior Center is hosting a treasure trove of fabulous events in May. The theme for 2021 Older Americans Month particularly embodies the spirit of the Brookline Council on Aging –"Communities of Strength." We are a stronger community because of YOU! Thanks to our wonderful community for caring about our older adults during this unprecedented year of the pandemic and financial distress. I am honored to work in a community that cares about its vulnerable older adults.

May is also the time to say goodbye to our excellent students – Mark and Abhilasha. They contributed much to our community and we wish them well. See a project between Brookline Interactive Group (BIG), Steps to Success and the Brookline Senior Center. Four students interviewed four of our active Council on Aging participants, and their inspirational stories can be found here: https://www.youtube.com/playlist?list=PL_kXbXA0-Qd7Y2r28byeMX9RBCYdQ1uEG

This is an ongoing project, and we are recruiting new participants. If you would like to be involved, contact Jamie Jensen at jjensen@brooklinema.gov       617.730.2753
Again, Happy Mothers' Day! This is the 116th year we celebrate Mother's Day. For those who are mothers, a special thank you for all the hard work and love and sacrifice. Sons and daughters, honor your mothers by doing something kind this month.  – – Ruthann Dobek, director
---
ABOUT US
We are closed Monday, May 31 for Memorial Day
Federal and state tax deadline is May 17, 2021
The Boston Marathon is Monday, October 11
We are open by appointment only.   info@brooklineseniorcenter.org
Our social workers are available Monday-Friday 8:30-5:00      617. 730. 2777
Join our email list. Call 617. 730. 2770 with your name and email address and phone.
Shop Brookline Bazaar on Etsy at  https://www.etsy.com/shop/brooklinebazaar. 
IN MEMORIAM: our hearts go out to friends of the Center family who lost loved ones. Their presence will be missed and their spirit will always be remembered. We extend condolences and mourn their loss. We honor the memory of all Center community members. Please let us know if you would like to include a loved one.  rdobek@brooklinema.gov    617. 730. 2777
---
Meetings & Seminars
◊ ◊
---
Betsy Pollock on Ageism, 5/10
Betsy Pollock, president of our Board of Directors, speaks today, Monday, May 10 at 3 pm: "Shouting Down Ageism: Finding Your Voice."  BrooklineCAN's Livable Community Advocacy Committee is sponsoring.
WRITE   Susan Granoff, chair,  susangranoff@msn.com for Zoom link.
---
Elder Law Program, 5/10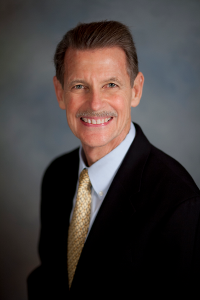 Newton attorney Timothy Loff hosts a seminar Monday, May 10 at 1 on Zoom. Hear about estate and healthcare planning, estate administration, Medicaid, Medicare, Social Security, long term care insurance, special needs, and reverse mortgages.  http://lofflaw.com/us/timothy-r-loff/
REGISTER:  Jamie Jensen  jjensen@brooklinema.gov    617. 730. 2753
See the Mass Bar Association's elder law guide: https://www.massbar.org/public/elder-law-education
– – sponsored by Massachusetts Bar Association with generous assistance and continued collaboration from the Massachusetts Chapter of the National Academy of Elder Law Attorneys
The Bar Association offers free advice via Dial-A-Lawyer  MAY 5, 5:30 – 7:30 pm       https://www.massbar.org/public/dial-a-lawyer
---
Spirituality & Mental Health Wednesdays, 5/12
How are spirituality and religion connected to mental health?  Join us for a 10–week Zoom series facilitated by Hadassah Margolis, MSW, LICSW. Share how spirituality is (or is not) a part of your life and how spirituality and mental health affect each other. All religions and levels of faith welcome. Limited to 12.  We meet for 10 Wednesdays from 2-3 pm.
REGISTER: Jamie Jensen at jjensen@brooklinema.gov 617. 730. 2753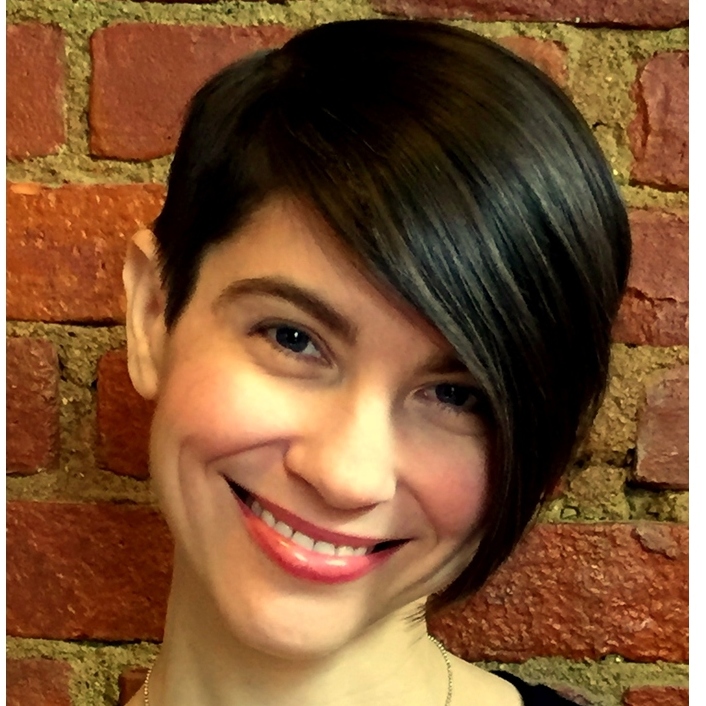 ---
Council on Aging Meeting, 5/12
Guest speaker:  Michael Alperin, executive director at the Brookline Housing Authority. Join us Wednesday, May 12 at 1 pm:
ZOOM IN    https://brooklinema.zoomgov.com/j/1604435769
CALL IN       646–828–7666  Meeting ID 160 443 5769  THIS IS A TOLL CALL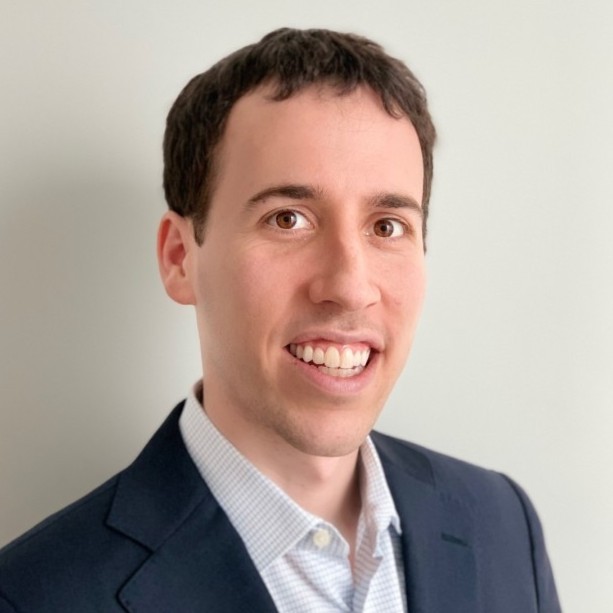 ---
Genealogy Workshop, 5/12
Wednesday, May 12 at 3 pm – – Personal Digital Archiving with Jessica Steytler, special collections, Brookline Library
REGISTER:   Jamie Jensen  jjensen@brooklinema.gov
LIBRARY:  Brita Zitin       bzitin@minlib.net
---
Piatigorsky Concert, 5/13



Join us on Zoom Thursday, May 13 at 1 pm for the annual Piatigorsky Concert with Katsuya Yuasa on clarinet and Dr. Miles Goldberg on piano. Yuasa is a professor at Florida A&M and graduate assistant at Florida State University. For more than 30 years, the Foundation is committed to artistic excellence and public outreach.
REGISTER: Jamie Jensen at jjensen@brooklinema.gov 617‐730–2753
---
Experiment with Watercolors, 5/13 & 5/20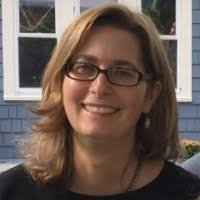 Join artist Hilary Tolan for two watercolor and mixed media art classes Thursday May 13 and Thursday May 20 from 1:30–3:00 pm. Enjoy relaxing together and learning something new as we explore the theme of experimental watercolor techniques and color mixing.  Good for all levels.

SUPPLIES: 2 round different plastic lids
pencil with an eraser and a sharpener
2–3 pieces of watercolor paper (either full sheet or 1/2 sheet at 6 x9/ 5 x 7)
scrap paper
watercolor set

brushes–size 8 and size 2 or 4, one medium  and one smaller
Sharpie or other thin marker 
water cup and 2 paper towels
colored pencils and/or markers
Gather all materials ahead of class.
REGISTER:   Jamie Jensen      jjensen@brooklinema.gov 617. 730. 2753

---
Prescription Advantage Program, 5/19
Do you need prescription advantage? Even with Medicare Part D, know that it can lower co-pays when you reach the "donut hole." It is a state assistance program. It allows you to change your Medicare plan outside of open enrollment and at some income levels, it's free. It supplements your present coverage. Eligibility is based on income only and there is no asset limit.
Join Kathy Devine from the Mass Executive Office of Elder Affairs Wednesday, May 19 at 1 on Zoom. She'll explain how it may lower your prescription drug costs.
REGISTER:  Jamie Jensen   jjensen@brooklinema.gov     617. 730. 2753
(Our SHINE program here can help you apply along with help on Medicare, health and drug insurance programs. SHINE volunteers offer free confidential counseling. 617. 730. 2777)
---
Dot Mandala Workshop, 5/25
Erica Curcio is teaching Dot Mandalas, Tuesday, May 25 at 1:30.  Mandalas create inner peace, increase focus and may help anxiety and depression.  Learn the basics. When you register, we will send a list of supplies you need.
REGISTER:  Jamie Jensen   jjsensen@brooklinema.gov  617. 730. 2753
ERICA       https://www.ericacurcio.com/

---
Memory Connections Cafe, 5/26
The Cafe is for people with early memory challenges and their care partners to connect with peers.  Join us Wednesday, May 26 from 1:30 – 3 pm.
REGISTER FOR ZOOM LINK:  Jamie Jensen   jjsensen@brooklinema.gov 617. 730. 2753
– – May Cafe sponsored by Wingate at Chestnut Hill
---
Legal Clinic, 5/27
Private, free, half hour PHONE consults with MetroWest Legal Services. Learn more about housing, benefits, social security; power of attorney, health care proxy and probate; Medicaid, nursing homes, domestic relations; consumer and bankruptcy. Be ready with one sentence on your issue to register.
REGISTER:  Jamie Jensen   jjsensen@brooklinema.gov 617. 730. 2753
---
Annual Shredding, 6/7
The mobile truck is here Monday, June 7.  You must have an appointment to drop off documents.  Sorry, no watching.  Arrive five minutes early only. Free
REGISTER:  Julie Washburn  617. 730. 2760
– – Courtesy of Norfolk District Attorney , Michael Morrissey.
---
Nancy Schon's Ducks on Parade, 6/14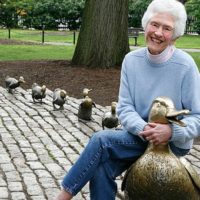 Did you know that Boston-based sculptor Nancy Schon made "Make Way for Ducklings" that live in the Public Garden? Her new book: "Ducks on Parade" is a tribute to Boston and a testament to the power of public art. See more of her work: https://nancyschonsculpture.wixsite.com/home               
You can order the book, "Ducks on Parade" and have it autographed for Mother's Day. Please write in the "add note" section with your order.
She is joining us Monday, June 14 at 1 pm on Zoom to talk about the book and her work.
REGISTER:  Jamie Jensen at    jjensen@brookinema.gov    617.730.2753
---
Apply for MBTA Charlie Card, 6/16
Apply for a MBTA Charlie Card Wednesday, June 16 from 1:30 – 4 pm.  BY APPOINTMENT ONLY. Open to residents 65+.
BRING: picture ID with proof of age. We fill out the application and take your picture. MBTA mails the card to you.
You can also fill out an application where it says "apply online" – – https://www.mbta.com/fares/reduced/senior-charliecard
---
The Bubbe Diaries, 6/29
Join Paula Span, who writes the Generation Grandparent column for the New York Times, Tuesday, June 29 at 3 pm as she talks about her audio book, a collection of her columns.  "We're pregnant! You're going to be a grandparent!".  (She reads it herself.) She'll share her ideas and invite you to share yours in this virtual discussion.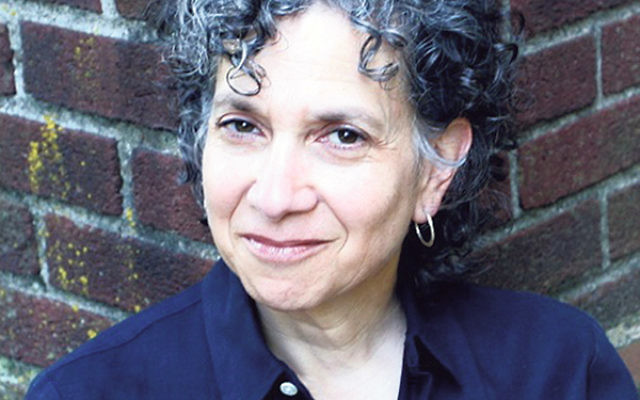 ORDER: The Bubbe Diaries: https://www.audible.com/pd/The–Bubbe–Diaries–Audiobook/B091J7M7FL
CONNECT:      https://hebrewseniorlife.zoom.us/j/8581186414
LINKS HELP:  Jamie Jensen   jjensen@brooklinema.gov 
_ _ Sponsored by BrooklineCAN, Center Communities of Brookline, Goddard House Assisted Living & Memory Care, and the Brookline Senior Center
---
MAY Crafting with the Library

Each month reserve a free kit with everything you need to craft a masterpiece. You keep everything including a DVD with instructions by one of your favorite librarians.  This month we are making mini macrame wall hangings.  There are 15 kits for distribution.
CALL: Julie Washburn: 617. 730. 2760
---
Vaccines
THE BROOKLINE VACCINE CALL CENTER IS OPEN MONDAY – FRIDAY FROM 10-2. THEY ANSWER YOUR VACCINE QUESTIONS AND YOU CAN LEAVE A MESSAGE:  617. 879. 5636

The Brookline Health Department is giving vaccines at home, when vaccine is available, to those who:
 are 18 or over
 Need an ambulance or two people to leave home
 are unable to leave home for medical appointments under normal circumstances
 And/or have considerable difficulty and/or need significant support to leave home for medical appointments
This includes people who are bed bound, have significant cognitive or behavioral needs like dementia or panic disorder, are frail, and those with significant, ongoing mobility challenges.
In-home vaccinations are NOT available to those in long-term care facilities, who are temporarily home bound, or can leave home with assistance.
How do I get I get a ride to a vaccination appointment?
WRITE   TRIPPS coordinator Maria Foster at mfoster@brooklinema.gov
CALL  617. 730. 2644
---
Food Pantries / SNAP
THE PANTRY NEEDS VOLUNTEERS AND DONATIONS

St. Paul's Church, 15 St. Paul Street – –  WEDNESDAY 3-6 pm, THURSDAY 11-2 pm
55A Egmont Street, Community Room – –  THURSDAY 3-7 pm, SATURDAY 10-1 pm
226 High Street, Community Room – – TUESDAY 3-7 pm
CALL   617. 800. 5339 or brooklinefoodpantry@gmail.com
You get prepacked bags of perishable and non-perishables. Everyone waits outside. If you cannot get to the pantry, 617. 800. 5339. Give your name and age, people in your household and their ages. Be sure to say you saw the info here.
BFPEmergencyFoodAssistance@gmail.com   SUBJECT LINE:  Needs Home Delivery
https://www.brooklinefoodpantry.org/
The Pantry needs canned tuna and chicken, rice, cereal, lentils, macaroni and cheese, oatmeal, canned vegetables and tomatoes, and shelf stable milk and juice.
SNAP  Mass residents can use SNAP benefits to buy food online from Amazon and Walmart:  https://www.mass.gov/snap-online-purchasing-program
---
MAY Lunch to Go /Food Commodity
SPRINGWELL' S GRAB AND GO LUNCH MONDAYS, WEDNESDAYS AND FRIDAYS
♠ Call by 10:30 two business days ahead to reserve your chilled lunch: 617. 730. 2747
♠ Pick up is outside and you must wear a mask
♠ You cannot come in to the Center for any reason
 You get a menu with the meal.  See the month's selections in the MAY newsletter, page 11:  https://www.brooklinema.gov/Archive.aspx?AMID=37    
You will be given a time to arrive wearing your mask and keeping distance. If the weather is bad, call 617. 730. 2777
NO MEAL PICKUP MONDAY, MAY 31 – Get a frozen meal Wednesday, May 26
FOOD ALLERGIES: Be in touch with the Springwell dietitian: 617.926.4100
FOOD COMMODITY: Next distribution is WEDNESDAY, MAY 19. Low income people over 60 will receive 35 pounds of shelf stable food the third Wednesday each month. Pickup outside with masks and distance.
        REGISTER: 617. 730. 2753    Jamie Jensen  jjensen@brooklinema.gov
---
MAY BIDMC Health Series, 5/13 + 6/10
FOR PATIENTS AND CAREGIVERS – – THURSDAYS 6:30-7:30 pm
Thursday, May 13 – – Let's Talk About Clinical Depression with Elizabeth LaSalvia, MD
Thursday, June 10 – – Do I Have Alzheimer's Disease? with Lewis Lipsitz, MD
REGISTER    https://www.bidmc.org/centers-and-departments/gerontology-senior-health/patient-resources/senior-spotlight-registration
If the link is cranky, WRITE Julie Washburn  jwashburn@brooklinema.gov
INFO  Lauren   ljunge-m@bidmc.harvard.edu      617. 632.8699
---
MAY Blue Cross Wellness Seminars, 5/27, 6/8
Blue Cross, in partnership with the Council on Aging, is offering wellness seminars in April and May. You do not have to be part of Blue Cross to watch.
Thursday, May 27 from 2:00–2:30pm  –  Meditation for Busy Minds with Lisa Farnham & Janet Fontana
REGISTER:   https://well–b.zoom.us/webinar/register/WN_BIOqwOEKTzOnVQFYWxgYbg
Tuesday, June 8  from 10:00 –10:30 am    –   Eight Happiness Boosting Strategies with Jenna Feitelberg & Janet Fontana
REGISTER:         https://well–b.zoom.us/webinar/register/WN_OXAUzxQdRhCTEpWcsa74Jg
---
MAY at Welcome Home Pantry
Welcome Home is a "home goods pantry in Newton that accepts and provides used housewares." Right now they need fry pans, glasses, kitchen utensils, small appliances. See the website for a complete list of what they take. You donate goods or make a wish list to ask for what you need:  No forms, no fees. No stains, no chips, no tears.
NO baby goods, NO bed skirts, NO mattress pads, NO books, NO clothing, NO toys, NO vases, NO wine glasses, NO computer gear, NO hangers
WRITE: welcomehomemass@gmail.com
CALL:   617. 454. 4795
MAY DROP OFF – –  RESERVATIONS ARE A MUST – –
Monday, May 10        1-2 pm

Wednesday, May 12   2-3 pm
Monday, May 17        1-2 pm
Wednesday, May 19   2-3 pm
Monday, May 24        1-2 pm
Wednesday, May 26   2-3 pm
Arrive at Welcome Home (Trinity Church, Furber Lane, Newton Centre) at your reserved day and time. We take the items we can accept from your car.
https://www.welcomehomemass.org/
---
MAY at Boston Athenaeum
https://www.bostonathenaeum.org/
May program calendar plus events, exhibitions, collections, library, support and membership.
---
MAY ArtMatters: Mother & Child; Animals in Art
We have a membership with ArtMatters which means you can access two presentations a month. Visit: http://artmatters.website  and click "Log In" at the top right.  At the "Sign Up" window, again "Log In" and you will be prompted for our email and a password.
Enter "info@brooklineseniorcenter.org" and "93winchester" for the password.  You come to a new screen that reads "Members Only ArtMatters Virtual Experience."
Click on "For More Information."  At the next screen "Members Only ArtMatters Virtual Experience"  scroll down to "Primary Video" and "Bonus Video."  Click either button.
MAY  PRESENTATIONS: "Animals in Art: Our Pets" and "Mother & Child"
– – Made possible by your contributions to the Brookline Multi-Service Senior Center
---
Elizabeth Pollock, president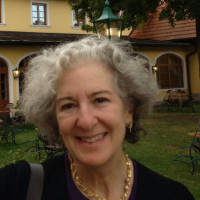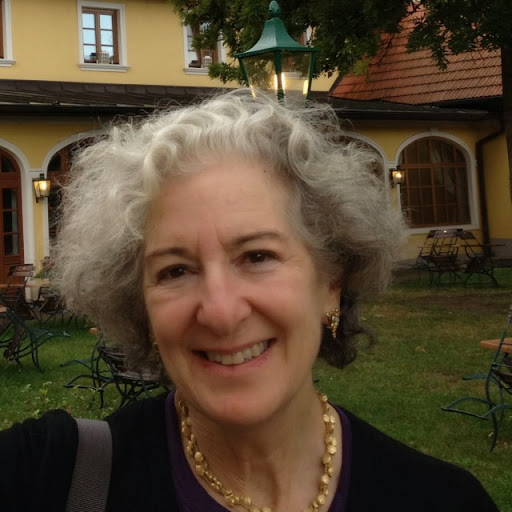 I've been focusing on fighting ageism this year. I applaud those who have stood with me and advocate for ensuring that older adults are treated fairly and with respect. I'm proud to quote Nelson Mandela as I talk with neighbors, and especially our political leaders:  "A society that does not value its older people denies its roots and endangers its future." As you vote in the May 4th election, make sure that the candidate you support will also fight against ageism and support robust funding for the Council on Aging. I'll be presenting a talk entitled "Shouting Down Ageism: Finding Your Voice" on Monday, May 10 at 3:00pm at BrooklineCAN's Livable Communities remote meeting.
REGISTER:    susangranoff@msn.com
May is such a special month at the Brookline Senior Center. Spring is in full bloom. We have some of the most comfortable and beautiful days and nights. And we honor the women in our lives. May is a great month to honor our mothers, grandmothers, and the other women (and men) who made a difference in our lives. Consider making a gift to the Senior Center in their memory.If you would like to create a tribute gift contact Ruthann Dobek at rdobek@brooklinema.gov     or    617.730.2756. Families such as Marie Lavine's daughters, Corinne Long's family and Vivian Freeman's family have already ensured their mothers are honored on an annual basis with their special gift. I, the board, and the entire Center family thank you
I care deeply about the future of the Center and so I have included it in my estate planning. Perhaps you'd like to do that as well.  It's relatively easy – see below for suggested bequest language.  You may also consider making the Center a beneficiary of your life insurance policy, IRA or 401K. If you're over 70 1/2, you can apply part or all of your Required Minimum Distribution (RMD) tax free to the Center.  – – Betsy Pollock, LICSW,  president, Brookline Senior Center board of directors

Suggested bequest language for giving:  "I give $___  (or percent of my estate or percent of the remainder of my estate) to Brookline Multi-Service Senior Center Corp (EIN 04-2719972), a Massachusetts non-profit corporation, located at 93 Winchester St, Brookline, MA 02446 to be used for general purposes."   Please consult your lawyer or financial advisor

---
News
_ _ _ _ _ _ _ _ _ _
LINKS: We test every link on this site. On occasion, one may not work.  You can try copying the link into a browser, like Google.  If you need help,   Jamie Jensen: jjensen@brooklinema.gov      617. 730. 2753
_ _ _ _ _ _ _ _ _ _
THANK YOU BROOKLINE LEGISLATORS – In the FY 2021 budget, our House and Senate representatives worked to get $25,000 for our Alzheimer's Caregivers Respite Program and $60,000 for a new program supporting independent restaurants that are making meals for food banks and people in need. The respite program: 617. 730. 2752
_ _ _ _ _ _ _ _ _ _
LANDLINES AND ZOOM: If you use a landline to connect on Zoom,  you may pay for a long distance call. It depends on your plan.  It usually does not apply to cell phones. The meeting may offer a toll-free telephone number but it also may not.
_ _ _ _ _ _ _ _ _ _
READ THE MAY NEWSLETTER  – –  https://www.brooklinema.gov/Archive.aspx?AMID=37      The best way to get one is to subscribe: $10/year.  (If you're a retailer with space for newsletters, call us.  We deliver.)  Advertise:  ad specs
_ _ _ _ _ _ _ _ _ _
AGE FRIENDLY BUSINESSES

Be one: http://www.brooklinecan.org/age_friendly_business.html
– – – – – – – – – –
WONDER WOMAN, RUTHANN DOBEK:  
wickedlocal.com/news/20180315/ruthann-dobek-brookline-senior-centers-wonder-woman
– – – – – – – – – –
BOSTON 25 TV: SHOP PROGRAM
http://www.fox25boston.com/news/shopping-for-seniors-brookline-program-creates-bond-between-seniors-students/704932381
– – – – – – – – – –
PLANNED GIVING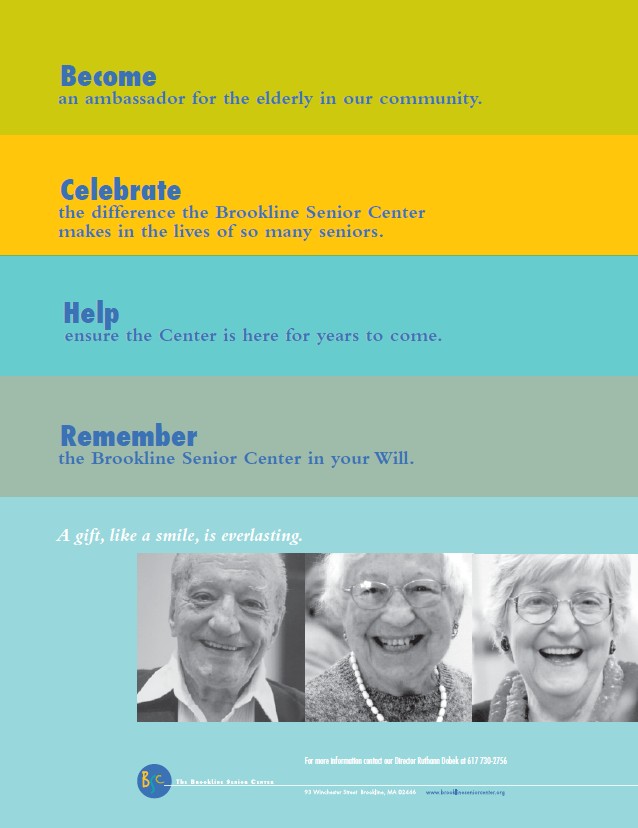 – – Consider a legacy to the Senior Center.  Your bequest is a gift of hope.  Please call Ruthann Dobek, director:  617. 730. 2756 and help us secure a bright future. Brookline Multi-Service Senior Center Corp  (EIN 04-2719972), a Massachusetts non-profit corporation.