Honoring the wisdom that comes with age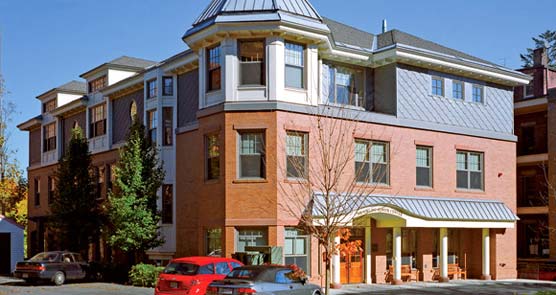 Ruthann Dobek, director
Wednesday, June 20 – – 22nd Annual Public Health Policy Forum is here at 6:30: Putting the Brakes on Rising Health Care Costs with Governor Michael Dukakis.  Panel:  David Seltz, executive director, Mass Health Policy Commission;  David Rosenbloom MD, professor of health policy, Boston University School of Public Health; MA rep Jeffrey Sanchez, chair House Ways and Means Committee. Free and open to all. Info: lkarsten@brooklinema.gov   617. 730. 2300   – – Sponsored by Brookline Department of Public Health,  Brookline Council on Aging; Office of Diversity, Inclusion and Community Relations; League of Women Voters of Brookline; Brookline Commission for Women; Brookline Department of Veterans Services.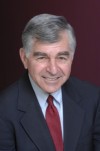 – – David Seltz
– –  David Rosenbloom
– – Jeffrey Sanchez
Thursday, June 21  – Annual Sidewalk Sale from 10-2pm.  Donations accepted but please no clothing, linen or appliances.  We're also giving away a variety of items from the equipment loan program  (Jamie Jensen: 617. 730. 2753)
Thursday, June 21 – Brookline celebrates the 3rd International Day of Yoga, 7-8:30 pm at Cypress Field across from Brookline High School.  Wear black pants and white top.  Free, open to all, bring a towel/mat. Led by Larisa Forman, Down Under School of Yoga and Tatyana Souza, Coolidge Corner Yoga; Josh Knowles on violin.  RSVP: 617. 730. 2336   lkarsten@brooklinema.gov   In case of rain:  high school gym – – Sponsored by Brookline Departments of Public Health and Recreation;  Office of Diversity, Inclusion and Community Relations
Wednesday, June 27 – – Daniel Price concert at 1. 1940s-1970s selections along with improvisation and name that tune. Register:  617. 730. 2770  (More about Daniel below)
– – – – – – – – – – – –
Thank you for supporting the Center.  Many of you honor loved ones with donations. I am touched when someone includes a note with their contribution:
"I just saw the newsletter with the beautiful photo and recognition of Mom, the volunteers and the luncheon. Thank you for everything-from the slide show photo of her birthday party, the meaningful minutes, and the tasteful way you and your colleagues put everything together. You are all an amazing team and some of the most caring people I've ever met. Mom was blessed to have known and loved you."
"Thank you for your letter acknowledging my donation to the Equipment Loan Fund and it is I who should be thanking the Senior Center. One of my students discovered the Fund on you web site, and I helped her work to obtain a walker for a client. The impact was amazing-this man's confidence grew and as it did, his legs grew stronger . . . Thank you for what you and the Senior Center do."
Happy Father's Day to fathers and grandfathers. My father was a very special man. He was a teacher and humanitarian who instilled in me the importance of finding the good in all people. Indeed, every day his spirit is here as one of his lessons was to always be warm and welcoming and open to all people by striving to make the world a better place one kind act at a time. Please join me in doing something extra nice this month for someone in his memory.
Join me in welcoming Jessica Milley-Gee, our new administrative assistant.  Also welcome Michael Allen, our new HELP counselor.  He is a recent social work grad from Simmons College who joins Jamie Jensen in providing quality home care to adults in Brookline. I look forward to their contribution to our fabulous team.
– – – – – – – – – – – – – – – – – – – – – – – –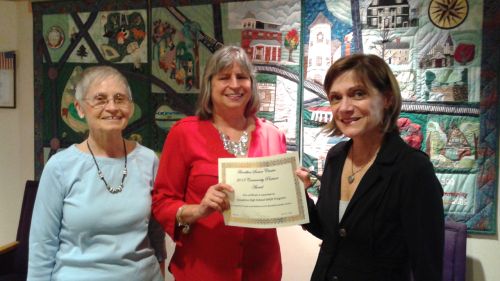 – – left to right: Patricia Burns, volunteer coordinator; director Ruthann Dobek and SHOP advisor Lisa Gaffey
Our community partner of the year is the Brookline High School SHOP program.  SHOP is a collaboration between us and the community service group at the school:  students helping seniors with shopping along with developing new friendships.  Student coordinators are  Nick Brown, Shahar Hartman and Roy Golan along with faculty advisor Lisa Gaffey.  In March, the SHOP program was featured on Boston 25 NEWS (link to the right).
Our luncheon was dedicated to the memory of Vivian H. Freeman who was volunteer coordinator for 18 years.  Vivian was a Wellesley College graduate with a master's in education.  Her life was devoted to volunteering and service.

– – Vivian H. Freeman
Celebrating his one-year anniversary as a volunteer: Daniel Price:
Thank you speech     (click to listen)    We feel he has enriched our lives as much as we have enriched his.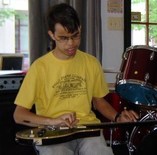 – –  Daniel Price
The Brookline Age-Friendly City committee needs new members.  The group seeks "to strengthen the Town's response to its senior population through collaboration with the Town, the Council on aging and BrooklineCAN.  Attend monthly meetings and contribute to committee projects."  Committee members are appointed by the Select Board for three year terms.  Information:  co-chair Frank Caro   frank.g.caro@gmail.com
The Reunion Project Returns – Laura Brody's exhibit is back at Town Hall June 4 through September. Gallery reception Friday, June 29, 5-7 pm at Town Hall.  See more about the Reunion Project on youtube
According to a study by Harvard University Public Health, for every minute you exercise, you're adding seven minutes to your life.  They recommend exercising at least 150 minutes/week.  Activity benefits cancer, heart, arthritis, diabetes and respiratory illness.  Research also links exercise with mood and cognition.  After a difficult day nothing makes me feel better than a brisk walk.  So dance, lift weights, walk, yoga.  Join our fitness center.
---
June Health Checks

Barbara Westley, public health nurse, Brookline Public Health Department

Wednesday, June 20 – – Peer led support group for those with limited vision meets at 1
Thursday, June 21 – – Barbara Westley, RN is here from 1-2 for blood pressure screening
Thursday, June 21 – – Staff from Brookline Hearing Services is here from 1-2 for cleanings and counseling at no charge.  Batteries: $5
Wednesday, June 27 – – Barbara Westley, RN does blood pressure screening at O'Shea House, Park St, from 1-2
Podiatry Clinic – – Routine foot care with Dr. John McLaughlin: $40.  Appointments:  617. 730. 2777
---
Newcomers Group Thursdays, 6/14-7/19
New to Brookline or the Center?  Learn what Brookline has to offer.  We meet Thursdays at 2 from June 14 to July 19.  Group is limited to 12. Facilitators: Kate Jovin, LCSW and volunteer Barbara Kean.  Register: 617. 730. 2770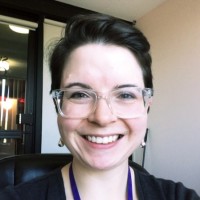 – -Kate Jovin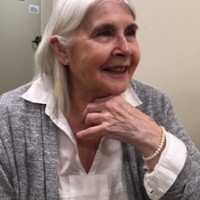 – -Barbara Kean
---
TRIPPS/MBTA CharlieCards, 6/20
Apply for a CharlieCard Wednesday, June 20 from 1-3 pm. Bring a picture ID showing your date of birth. Senior CharlieCard applicants are over 65.  We'll take your picture and do an application.  Cards are mailed in 6-8 weeks.
Learn about Uber, Lyft, taxi vouchers, MBTA bus and subway options from Registry and MBTA staff.
Thursday, June 28 1-2:30 hear about day trips without a car.  Senior discounts, ice cream.  Register: 617. 730. 2644
---
Basic Drawing Thursdays, 6/21-7/26
Louise Weinberg developed this course on the premise that drawing can be learned and that to observe accurately enables one to draw.  Working from still life, you will begin to learn to look at things like an artist does.  We encourage you to attend all the sessions since each class builds on the previous one.  All materials are provided.  MATERIALS FEE: $15 payable at the first class.  Join her Thursdays June 21-July 26, 9:30-11:30.  Class is open to those with little or no experience and those who may not have drawn in a while.  Bring additional materials as needed.  Register: 617. 730. 2770
---
You & Broadway Variety Show, 6/24
– – Dan Marshall
Brookline Community Circle for the Arts president Dan Marshall and host Howie D. Jordan present a variety show with the Happytime Band: Steve Labonte, drummer and Eddie Pasco, pianist Sunday, June 24 from 1-3.  Information: 617. 642. 1444.    Read more about BCCA                     Register: 617. 730. 2770
---
Elks Barbecue, 7/7
Our annual barbecue is Saturday, July 7 at 1.  Brookline Elks Lodge #866 hosts and cooks.  Please make a reservation AFTER Thursday, June 21, no charge:  617. 730. 2770
---
Free Fridays
10th anniversary of the Highland Foundation's free Fridays through August.  Everyone's welcome. Here's the schedule:
http://www.highlandstreet.org/sites/default/files/program_download/free-fun-friday-2018-english-schedule.pdf
JUNE 29
Lyric Stage Company of Boston
MIT Museum
Berkshire Theatre Group
Nantucket Whaling Museum
The Mount: Edith Wharton's Home
Concord Museum
Worcester Art Museum
Clark Art Institute
Children's Museum in Easton
Edward Gorey House
Boston Children's Museum
Peabody Essex Museum
Cape Cod Maritime Museum
Battleship Cove
Amelia Park Children's Museum
Gore Place
Falmouth Museums on the Green
Hancock Shaker Village
Pilgrim Hall Museum
New England Quilt Museum
JULY 13
Edward M. Kennedy Institute
Charles River Watershed Association
Larz Anderson Auto Museum
Chesterwood
The Telephone Museum
Ventfort Hall Mansion & Gilded Age Museum
The Sports Museum
Children's Museum at Holyoke
International Volleyball Hall of Fame
Mahaiwe Performing Arts Center
JULY 20
Museum of Fine Arts, Boston
Gloucester Stage Company
The Gardens at Elm Bank (Mass Hort)
Chatham Shark Center
New Bedford Whaling Museum
Nantucket Maria Mitchell Association
Spellman Museum of Stamps & Postal History
Springfield Museums
Discovery Museum
The Hall at Patriot Place
---
Zumba Gold Thursdays
Emily Brenner, instructor leads Zumba Gold Thursdays from 1:30-2:30.   Free class Thursday, June 14.  Session runs June 21 – August 30.  No classes July 19, August 9, August 16.  Session: $45.  By the class $7/each.  Free to Brookline Housing Authority residents. – – Sponsored by the Brookline Multiservice Senior Center Corp
– – Emily Brenner photo courtesy of Ohm Wellness Center
---
Computer Tuesdays
Dan Siagel does individual half hour sessions Tuesdays.  Regular sessions resume with Fran Pechenick for basic, email and internet. Dan works with Smartphones, tablets and laptops Apple Windows and Android. Info:  Olga Sliwa 617. 730. 2768
---
Elizabeth Pollock, president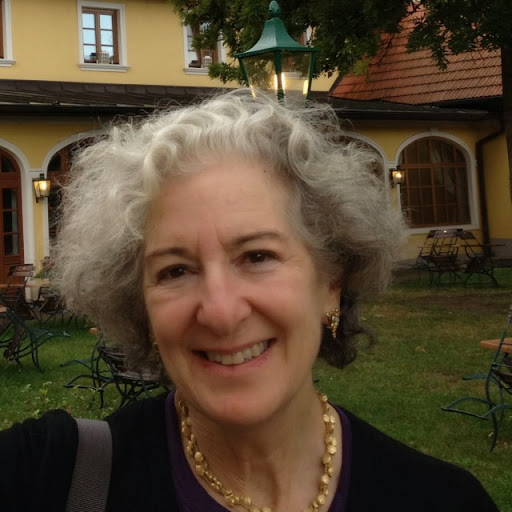 "Exercise is the only thing that helps everything," says Dr. Janice Schwartz, professor of medicine at UC San Francisco.  I'm amazed at the research that confirms the value of fitness for older people.  It improves health, memory and helps prevent dementia.  We're also raising funds for scholarships to our fitness center.  Join me in supporting this program.  Our fiscal year ends June 30.  Your contribution will sustain us.
If you would like to create a tribute gift, contact Ruthann Dobek.  Marie Lavine's daughters, Corrine Long's family, and Vivian Freeman's family have insured their mothers are honored each year with their special gift.  Ruthann: 617. 730. 2756  and rdobek@brooklinema.gov   
I care deeply about the future of the Center and so I have included it in my estate planning. Endowments help ensure the future of the organization with reserves. You can contribute directly or put the Brookline Senior Center in your will.  Gifts of $1,000 will be added to our Wall of Honor.  Be sure to let us know you've included us in your will or trust so we can recognize you in our Ambassador Club.  ***   "I give $___ to Brookline Multi-Service Senior Center Corp (EIN 04-2719972), a Massachusetts non-profit corporation, located at 93 Winchester St, Brookline, MA 02445 to be used for general purposes." – – Consult your lawyer or financial advisor
Help a friend with a Fitness Center membership.  Our gym has equipment and supportive staff.  We're open weekdays 8:30-5pm. We're seeking donors to help others with scholarships.  It's $35/month and $420/year. We're grateful to Bay State Federal Savings Charitable Foundation for their support. I, the board, and the entire Senior Center family thank you!

---
News
– – – – – – – – – – – –
Age Friendly Businesses
Be one:  http://www.brooklinecan.org/age_friendly_business.html
– – – – – – – –
Wonder Woman Ruthann Dobek:  
wickedlocal.com/news/20180315/ruthann-dobek-brookline-senior-centers-wonder-woman
Boston 25 News: SHOP program

:

http://www.fox25boston.com/news/shopping-for-seniors-brookline-program-creates-bond-between-seniors-students/704932381
Panoramic Photos  by Francis Gardino

through June 29
– – born in Malden, grew up in Everett
Newsletter
– – Find the newsletter at the library, Town Hall, banks, Stop & Shop on Harvard, Star Market on Beacon and Brookline Booksmith.  The best way to be sure you get one is to subscribe: for $10 we'll mail it to you for a year.  If you're a retailer with space for newsletters, call us.  We deliver.  Be an advertiser:  Click for ad specs
Planned Giving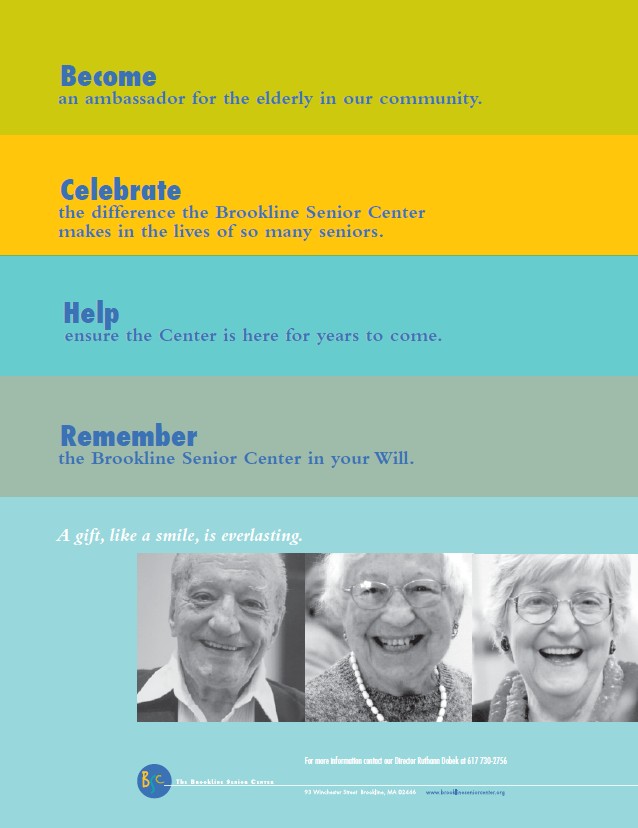 – – Consider leaving a legacy to the Senior Center.  Your bequest is a gift of hope.  Please call Ruthann Dobek, director:  617. 730. 2756 and help us secure a bright future