Honoring the wisdom that comes with age
Vaccines
THE BROOKLINE VACCINE CALL CENTER IS OPEN MONDAY – FRIDAY FROM 10-2. THEY ANSWER ALL YOUR VACCINE QUESTIONS AND YOU CAN LEAVE A MESSAGE:  617. 879. 5636

The Brookline Health Department will be giving vaccines at home, when vaccine is available, to those who:
 are 18 or over
 Need an ambulance or two people to leave home
 are unable to leave home for medical appointments under normal circumstances
 And/or have considerable difficulty and/or need significant support to leave home for medical appointments
This includes people who are bed bound, have significant cognitive or behavioral needs like dementia or panic disorder, are frail, and those with significant, ongoing mobility challenges.
In-home vaccinations are NOT available to those in long-term care facilities, are temporarily home bound, or can leave home with assistance.
How do I get I get a ride to a vaccination appointment?
WRITE   TRIPPS coordinator Maria Foster at mfoster@brooklinema.gov
CALL  617. 730. 2644
---
Ruthann Dobek, director
Spring officially begins here with the Red Sox opener April 1 and it's when we honor our volunteers. Our theme is:"The Value of One, the Power of Many."  Volunteers give their heart and soul to the Center. Your kindness shines through and makes a huge difference. Please accept our thanks for all the great work you do. Volunteers make this a better world and we are delighted to honor them.
We have passed the one-year anniversary of the virus. We couldn't have imagined that a year later we are still unable to gather for celebrations like the Volunteer Luncheon.  The events of the last year have highlighted the needs of older adults. We are proud of our volunteers who went above and beyond to ensure everyone has food, the new companionship and a place in the new normal.  At the April 14 Council on Aging meeting at 1 pm, we will honor our volunteers. Our guest speaker is Patricia Burns, who just retired as our volunteer coordinator. Theme: "A Reflection on Volunteers at the Brookline Council on Aging."
JOIN ON ZOOM: https://brooklinema.zoomgov.com/j/1610987305
MEETING ID:  161 098 7305
PHONE:  1–646–828–7666
If you'd like to honor any volunteer, be in touch with me: 617. 730. 2756   rdobek@brooklinema.gov
According to a Harvard Public Health study, for every minute you exercise, you add seven minutes to your life. They recommend 150 minutes a week. Exercise helps brains. Exercise works to improve thinking and remembering. The study underscores the importance of being active, no matter your age.  Activity has beneficial effects on cancer, the heart, arthritis and respiration. My favorite is how physical activity reduces my own stress. After a hard day, nothing makes me feel better than a brisk walk.
So dance, walk, lift weights, do yoga – just MOVE.  Join our fitness center for an inside price. Our new equipment is getting rave reviews along with Sharon Devine, our fitness coordinator. And Emily Brenner's class is online (see below). With the better weather, there's no excuse not to get out and walk around Coolidge Corner or circle the reservoir. – – Ruthann Dobek, director
---
ABOUT US
We are closed Monday, April 19 for Patriots Day
Federal and state tax deadline has moved from April 15 to May 17, 2021
The Boston Marathon is now scheduled for Monday, October 11
We are open by appointment only.   info@brooklineseniorcenter.org
Our social workers are available Monday-Friday 8:30-5:00      617. 730. 2777
Join our email list. Call 617. 730. 2770 with your name and email address and phone.
Shop Brookline Bazaar on Etsy at  https://www.etsy.com/shop/brooklinebazaar. 
IN MEMORIAM: our hearts go out to friends of the Center family who lost loved ones. Their presence will be missed and their spirit will always be remembered. We extend condolences and mourn their loss. We honor the memory of all Center community members. Please let us know if you would like to include a loved one.  rdobek@brooklinema.gov    617. 730. 2777
---
Meetings and Programs
◊ ◊
---
Health Care Proxy Seminars, 4/16, 4/20
Mass Health Decisions invites you to a three-part workshop on getting the most out of your Health Care Proxy.  Join us Tuesday, April 13; Friday, April 16 and Tuesday, April 20 from 11-12 noon. (This is a repeat of the February workshops.)  Leaders:  David Clarke, JD, MPH, director of Mass Health Decisions, and Katie Dudzik, MSW, master of divinity candidate at Harvard Divinity School. Attend all three free sessions.
REGISTER FOR THE ZOOM LINK: dclarke@masshealthdecisions.org
---
Genealogy Workshops,  5/12
Jessie Klein and Jay Sage from the Jewish Genealogy Society of Greater Boston share how to organize your research with names, dates, and relationships.
Wednesday, May 12 at 3 pm – – Personal Digital Archiving with Jessica Steytler, special collections, Brookline Library
REGISTER:   https://protect‐us.mimecast.com/s/z3SYCPN5QlIJ3YKgC6Zb1Y?domain=brklib.com
HELP:  If the link is cranky, as it is today 4/5     Jamie Jensen  jjensen@brooklinema.gov
LIBRARY:  Brita Zitin       bzitin@minlib.net
---
Death Cafe, 4/15
Death Cafe returns Thursday, April 15 from 3:00-4:30 pm. People of all ages are welcome to socialize, eat and drink while talking about death and dying. There is no agenda, no advertising, no objectives and no theme. We meet to increase our awareness of death so we make the most of our lives. Bring your own tea and cookies.
JOIN ON ZOOM:  https://brooklinema.zoomgov.com/j/1613635180
BY PHONE: 1–646–828–7666    MEETING ID 161 363 5180
INFO:  Kate Jovin, LCSW 617–730–2751
INFO:  Michael Allen, LCSW 617–730–2754
---
Bird Watercolor Workshop, 4/15 + 4/29
Join artist Hilary Tolan for a two-part mixed media bird themed class Thursday, April 15 and Thursday, April 29 from 1:30 – 3:00 pm.  The workshops are suitable for all levels. Have your art supplies ready:
Pencil and sharpener, 2 pieces of watercolor paper, scrap paper for testing, watercolor set of paints, brushes size 2, 4, and 8; colored pencils, cup of water and paper towels, bird prints (will be sent to you).
REGISTER:  Jamie Jensen  jjensen@brooklinema.gov   617. 730. 2753
LIMITED SUPPLY of materials available
MORE ABOUT THE ARTIST:  http://www.hilarytolan.com/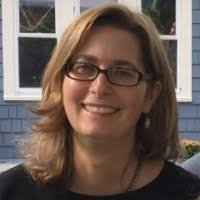 ---
Greatest Love Songs, 4/16
Join John Clark Friday, April 16 at 1:30 as he shares history and music clips from the last 50 years:  Hoagy Carmichael, Cole Porter, Rodgers & Hammerstein, Tony Bennett, Nat King Cole, Elvis and Frank Sinatra from the Great American Songbook.
https://us02web.zoom.us/j/84822453289?pwd=WlpWbk1BZUtUMnJZUU5XZFJvRkZqQT09
TOLL CALL PHONE: 1‐929–205–6099
MEETING ID: 848 2245 3289      password: 973877  
If the link is cranky, call Jamie Jensen 617.730.2753   jjensen@brooklinema.gov

– – Sponsored by Center Communities of Brookline

---
National Volunteer Week,
4/18-4/24
National Volunteer Week reflects on the acts of kindness by millions and the magic that happens when we work toward a common purpose. We recognize the value of caring and compassion and recognize the power of people working together: "The Value of One, The Power of Many."
---
Health Resources, 4/21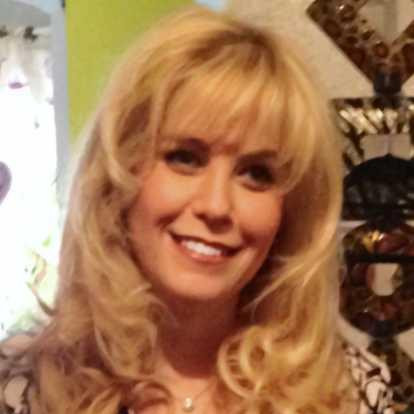 Lynn Schuster, RN, BSN, CDP from Hebrew SeniorLife Home Health talks about being prepared when your health changes on Wednesday, April 21 from 11-12 noon. Learn about resources and get support when you need it.
ZOOM at 11 AM:  https://hebrewseniorlife.zoom.us/j/8581186414
CALL: 1 888 788 0099 (toll free)       MEETING ID: 858 118 6414
---
BrooklineCAN Election Forum, 4/27
The Center along with BrooklineCAN holds an election forum Tuesday, April 27 at 3 pm for Select Board and Town moderator candidates. Michael Allen, our colleague, will moderate.  The Board and Town moderator play important roles in Town government. Send your questions to Michael in advance:  mAllen@brooklinema.gov    617. 730. 2754
REGISTER: https://brooklineinteractive-org.zoom.us/webinar/register/WN_QD2RTMpvRKKoiCQkTfyLWw
WATCH LIVE ON TV BROOKLINE INTERACTIVE LOCAL ACCESS CABLE:       http://brooklineinteractive.org/live

The election is Tuesday, May 4 and polls will be open from 7 am – 8 pm
https://www.brooklinema.gov/131/Town-Clerk/Town-Clerk
The League of Women Voters publishes a VOTERS GUIDE.  See it after April 21 in the Brookline Tab and here:  http://www.lwvbrookline.org
---
Memory Connections Cafe, 4/28
The Cafe, for people with early memory challenges to socialize along with their care partners, meets Wednesday, April 28 from 1:30-3:00 pm.
REGISTER:   Jamie Jensen: 617. 730. 2753 to get the Zoom link.  jjensen@brooklinema.gov                        
– – This month's cafe is sponsored by Wingate at Chestnut Hill
---
Free Legal Clinic, 4/29
Schedule a free legal half-hour phone consult, Thursday, April 29 from 12-4:00 pm with attorney Stephanie Ozahowski thanks to Metrowest Legal Services. The bureau offers legal aid to seniors on housing, public benefits, social security, durable power of attorney, health care proxy, simple probate, Medicaid, nursing homes, domestic issues, consumer and bankruptcy. When you register, have one sentence on your issue.
REGISTER:  Jamie Jensen   617. 730. 2753   jjensen@brooklinema.gov
---
Greg O'Brien, 5/4
Join journalist Greg O'Brien Tuesday, May 4 at 1 as he talks about his new book: On Pluto: Inside the Mind of Alzheimer's.   
REGISTER:  Jamie Jensen  jjensen@brooklinema.gov     617. 730. 2753
– – Sponsored by BrooklineCAN, Center Communities of Brookline, Goddard House, and Brookline Senior Center
photo courtesy of npr.org
---
Annual Shredding, 6/7
The mobile truck is here Monday, June 7.  You must have an appointment to drop off documents. – – Courtesy of Norfolk District Attorney , Michael Morrissey.
---
Crafting with the Library, April

Each month reserve a free kit with everything you need to craft a masterpiece. You keep everything including a DVD with instructions by one of your favorite librarians. We're celebrating Earth Day, Thursday, April 22 by making our own seed paper for plantable bookmarks. We have 15 kits.
CALL: Julie Washburn: 617. 730. 2760 to get your kit here.
---
Sharon Devine's Exercise Classes

REGISTER:  617. 730. 2769     sdevine@brooklinema.gov
♠   Flexibility – Mondays 1:00-1:30 pm
♠   Building Balance Skills – Tuesdays 1:00-1:30 pm
♠   Exercise for Aging Joints  –  Wednesdays 11:30-12:30 pm
♠   Exercises to Improve Physical Balance  –  Fridays 2:00-2:30
---
French Conversation Tuesdays
We meet Tuesdays from 1-2:00 pm. New people, regardless of proficiency, please join us.
REGISTER:  Monique Richardson mona647@comcast.net
---
Mindfulness Wednesdays and Fridays

Join our video call by computer or phone from 10:00 -10:30 a.m. to practice mindfulness.  Led by Michael Allen, LCSW. Mindfulness helps with relaxation and bolsters attention and insight.  Go to https://us04web.zoom.us/j/137115626?.
QUESTIONS: Mallen@brooklinema.gov   617.730.2754
---
Living our Values Wednesdays
Wednesday mornings from 9-10 am
REGISTER: editor@businessforum.com
---
Current Events Fridays
Friday mornings from 10:30-12 noon
REGISTER:  mkt128@rcn.com
---
Short Story Mondays
A good short story can provide the basis for a great discussion. We will send a story by email or hard copy. We  meet twice a month Mondays from 10:30-11:30. Bring your own coffee and REGISTER:   Kate Jovin   617. 730. 2753  kjovin@brooklinema.gov
---
Coffee Hour Tuesdays + Thursdays
---
Putterham Library Book Club Mondays

◊ ◊ ◊
Monday, May 10 – – Everything Said is Untrue, by Daniel Nayeri
Monday, June 14 – – Shuggie Bain, by Douglas Stuart
◊ ◊ ◊
---
Singing Mondays

45 minutes of mostly folk songs and the group can decide what to sing. When we are singing, everyone is muted except the leader.  LEADER: Judy Chasin hearojudy51@yahoo.com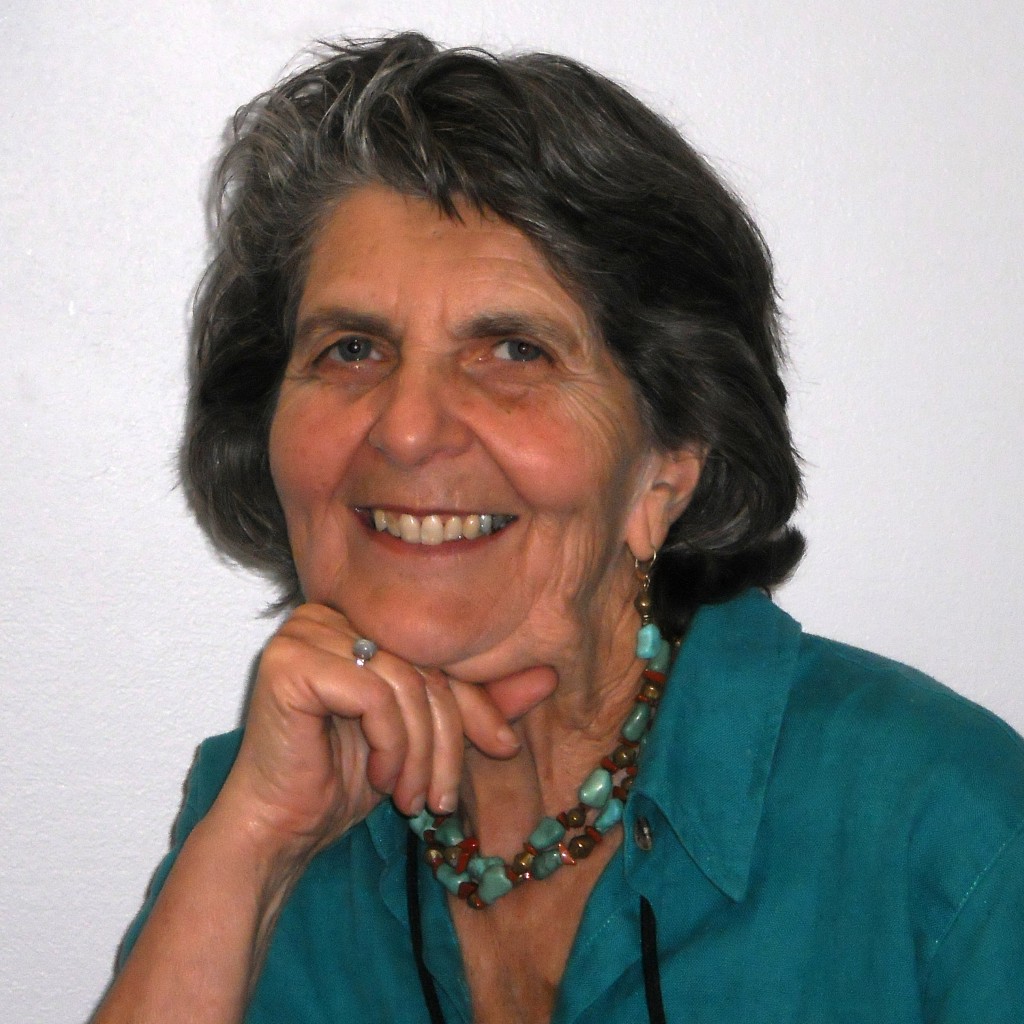 ---
Chess
Attention, seniors who love chess.  While we cannot get together to play in person, you can play virtual chess with chess-savvy volunteers on your phone, computer or iPad.
CALL Jamie Jensen: 617. 730. 2753
---
Boston Athenaeum Programs
SEE   https://www.bostonathenaeum.org/
---
Instacart Senior Support
For help with online grocery ordering: setting up an account, filling a cart, placing an order
CALL: 1. 844. 981. 3433
---
Brookline Bees Sewing Tuesdays
The group, led by Joyce Graff, hosts Zoom meetings Tuesdays at 10:30 am. We accept donations of fabric, sewing notions and sewing machines.

WRITE: brooklinebeehive@gmail.com
Also, Joyce posted on YouTube quilts by her grandmother and great great grandmother in Pennsylvania. Introduced by Julie Washburn!    https://www.youtube.com/watch?v=w3ncuAVmIfw&feature=youtu.be 
---
Food Pantries / SNAP
THE PANTRY NEEDS VOLUNTEERS AND DONATIONS

St. Paul's Church, 15 St. Paul Street – –  WEDNESDAY 3-6 pm, THURSDAY 11-2 pm
55A Egmont Street, Community Room – –  THURSDAY 3-7 pm, SATURDAY 10-1 pm
226 High Street, Community Room – – TUESDAY 3-7 pm
CALL   617. 800. 5339 or brooklinefoodpantry@gmail.com
You get prepacked bags of perishable and non-perishables. Everyone waits outside. If you cannot get to the pantry, 617. 800. 5339. Give your name and age, people in your household and their ages. Be sure to say you saw the info here.
BFPEmergencyFoodAssistance@gmail.com   SUBJECT LINE:  Needs Home Delivery
https://www.brooklinefoodpantry.org/
The Pantry needs canned tuna and chicken, rice, cereal, lentils, macaroni and cheese, oatmeal, canned vegetables and tomatoes, and shelf stable milk and juice.
SNAP  Mass residents can use SNAP benefits to buy food online from Amazon and Walmart:  https://www.mass.gov/snap-online-purchasing-program
---
Lunch to Go /Food Commodity
SPRINGWELL' S GRAB AND GO LUNCH MONDAYS, WEDNESDAYS AND FRIDAYS
♠ Call by 10:30 two business days ahead to reserve your chilled lunch: 617. 730. 2747 at which time we will get your information.
♠ Pick up is outside and you must wear a mask
♠ You cannot come in to the Center for any reason
 You get a menu with the meal.  See the month's selections in the APRIL newsletter, page 11:  https://www.brooklinema.gov/Archive.aspx?AMID=37    
You will be given a time to arrive wearing your mask and keeping distance. If the weather is bad, call 617. 730. 2777 to see if we've cancelled. We make every attempt to call everyone who is registered for that day.
NO MEAL ON MONDAY, APRIL 19 – Patriots Day – Pick up a frozen meal Wednesday, April 14

FOOD ALLERGIES: Be in touch with the Springwell dietitian: 617.926.4100
FOOD COMMODITY: Next distribution is WEDNESDAY, APRIL 21. Low income people over 60 will receive 35 pounds of shelf stable food the third Wednesday each month. Pickup outside with masks and distance.
        REGISTER: 617. 730. 2753    Jamie Jensen  jjensen@brooklinema.gov
---
BIDMC Health Series
FOR PATIENTS AND CAREGIVERS – – THURSDAYS 6:30-7:30 pm
Thursday, May 13 – – Let's Talk About Clinical Depression with Elizabeth LaSalvia, MD
Thursday, June 10 – – Do I Have Alzheimer's Disease? with Lewis Lipsitz, MD
REGISTER    https://www.bidmc.org/centers-and-departments/gerontology-senior-health/patient-resources/senior-spotlight-registration
If the link is cranky, WRITE Julie Washburn  jwashburn@brooklinema.gov
INFO  Lauren   ljunge-m@bidmc.harvard.edu      617. 632.8699
---
Blue Cross Wellness Seminars, 5/5, 5/27
Blue Cross, in partnership with the Council on Aging, is offering wellness seminars in April and May. You do not have to be part of Blue Cross to watch.
Wednesday, May 5 from 2:00–2:30pm – Immunity Boosters and Busters with Susan Flanagan & Tricia Silverman
REGISTER:   https://well–b.zoom.us/webinar/register/WN_f01Hy7wXQ2KRfEd3Y6D1rQ
– – – – – – – – – – – – – –
Thursday, May 27 from 2:00–2:30pm  –  Meditation for Busy Minds with Lisa Farnham & Janet Fontana
REGISTER:   https://well–b.zoom.us/webinar/register/WN_BIOqwOEKTzOnVQFYWxgYbg
---
Welcome Home Pantry Donations
Welcome Home is a "home goods pantry in Newton that accepts and provides used housewares." Right now they need toasters, comforters and blenders. See the website for a complete list of what they take. You donate goods or make a wish list to ask for what you need:  No forms, no fees.
NO baby goods, NO bed skirts, NO mattress pads, NO books, NO clothing, NO toys, NO vases, NO wine glasses, NO computer gear, NO hangers
WRITE: welcomehomemass@gmail.com
CALL:   617. 454. 4795
APRIL DROP OFF – –  RESERVATIONS ARE A MUST – –
Monday, April 19       1-2 pm
Wednesday, April 21  2-3 pm
Monday, April 26       1-2 pm
Wednesday, April 28  2-3 pm
Arrive at Welcome Home (Trinity Church, Furber Lane, Newton Centre) at your reserved day and time. We take the items we can accept from your car.
https://www.welcomehomemass.org/
---
APRIL ArtMatters: Animals in Art
We have a membership with ArtMatters which means you can access two presentations a month. Visit: http://artmatters.website  and click "Log In" at the top right.  At the "Sign Up" window, again "Log In" and you will be prompted for our email and a password.
Enter "info@brooklineseniorcenter.org" and "93winchester" for the password.  You come to a new screen that reads "Members Only ArtMatters Virtual Experience."
Click on "For More Information."  At the next screen "Members Only ArtMatters Virtual Experience"  scroll down to "Primary Video" and "Bonus Video."  Click either button.
APRIL PRESENTATIONS: "Animals in Art: Beasts of Fame and Fable" and "Animals in Art: Wild and Domestic"
– – Made possible by your contributions to the Brookline Multi-Service Senior Center
---
Elizabeth Pollock, president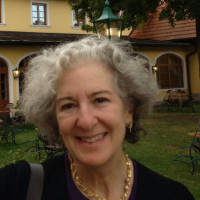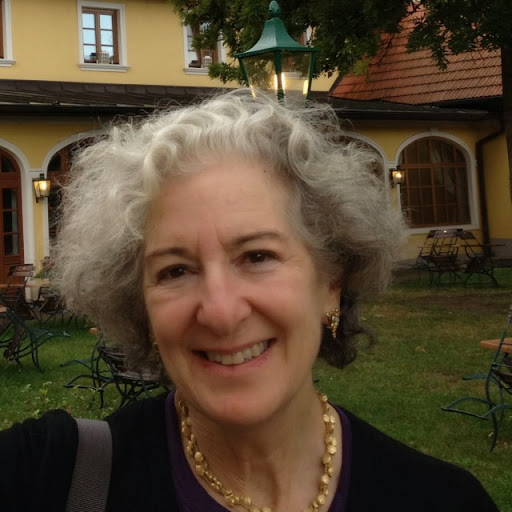 Brookline was the first community in Massachusetts to establish a Council on Aging, and the first in New England to be an "Age-Friendly Community."  However, the Town has not kept pace with other communities in providing services to seniors.  We were slow to build a Senior Center, which is now over-crowded and under-funded. We lag behind neighboring towns such as Newton, which provides fully funded transportation for all seniors;and other communities have planned for expanded senior center facilities that have the room to serve the diverse needs of this large and growing population.
The senior population of Brookline, which comprises over 20% of our residents, includes a particularly vulnerable population.  Older adults have overwhelmingly suffered the brunt of consequences due to the pandemic:  isolation, food and housing insecurity, job loss, domestic violence, inability to access health care, and death.  In Brookline, despite its reputation for wealth, many seniors struggle with these issues. 18.3% of the 65+ population have incomes less than $20,000. Our housing costs are exorbitant, causing even more to be financially insecure despite having a higher income.
The Town's senior population is diverse, ranging from active, engaged "young" 60's to the rapidly expanding extreme old of 100+.  We provide services to Asian, Russian, and Hispanic adults, as well as programs and services for the LGBTQ+ community. We know that many seniors are leaving their homes in other communities and moving to Brookline for the age-friendly qualities, and our reputation as a service-rich community.This allows people to age in place—a top priority for those seeking a place to retire.Despite this, we find that town leaders, boards and commissions regularly omit the needs of seniors when planning and setting their budgets.  Many seniors feel this smacks of ageism.
The Town needs to:
Maintain the independence of the Council on Aging department.
This allows for budgetary independence and the ability to change programming quickly as needs fluctuate and are identified.
Support the professional social services now provided by the Senior Center.
Social workers at the Center have a long history of crisis intervention; connecting elders to community services; connecting older adults to state and federal programs; and collaborating with Brookline Police Department, Brookline Health Department, and Brookline Community Mental Health Center to address elder issues.
Restore the FY22 budget to its pre-COVID-19 funding. This would mean an additional $22k. The current FY22 budget reduces the geriatric social work position.
Build and sustain a robust transportation system for Brookline seniors.
Dedicate space at Newbury College West campus for expanded senior programs and services. These efforts would bring Brookline back to the forefront of Age-Friendly Communities.
I care deeply about the future of the Center and so I have included it in my estate planning. Perhaps you'd like to do that as well.  It's relatively easy – see below for suggested bequest language.  You may also consider making the Center a beneficiary of your life insurance policy, IRA or 401K. If you're over 70 1/2, you can apply part or all of your Required Minimum Distribution (RMD) tax free to the Center.  By planning ahead now, you can help ensure a vital Senior Center for years to come.  Be sure to let us know that you've included us in your will or trust so we can recognize your generosity and include you in the Ambassador Club.  – – Betsy Pollock, LICSW,  president, Brookline Senior Center board of directors

Suggested bequest language for giving:  "I give $___  (or percent of my estate or percent of the remainder of my estate) to Brookline Multi-Service Senior Center Corp (EIN 04-2719972), a Massachusetts non-profit corporation, located at 93 Winchester St, Brookline, MA 02446 to be used for general purposes."   Please consult your lawyer or financial advisor

---
News
Back by Popular Demand!  "PROXY PLUS"
An interactive online workshop
Massachusetts Health Decisions, a nonprofit organization and publisher of the Health Care Proxy for 30 years, invites you to a 3-part workshop on getting the most out of your Health Care Proxy. It will be held Tuesday, April 13; Friday, April 16, and Tuesday, April 20, from 11:00 – Noon each day.
Whether or not you have completed a Health Care Proxy, this workshop (run specially for the Brookline COA) is for you! Do you still have questions about how the Proxy is used? Are you wondering just how you will talk with others about your values?  Why is the Proxy not just for end-of-life care?  Please join us for this interactive workshop — we think you'll find it useful and fun.
Facilitated by David Clarke, JD, MPH, Director,  Massachusetts Health Decisions, and Katie Dudzik, MSW, MDiv Candidate, Harvard Divinity School.
Here's what participants in the February workshop had to say:
"Excellent and timely.Extremely caring co-hosts. Not a topic that is easily talked about.  Mixed group of young and old was life affirming!" SC
"This was a well planned and clearly presented workshop. It was enlightening and informative. I didn't know what exactly to expect, and I learned a lot from the materials as well as from the participants. We dealt with a serious and tough topic in a supportive and respectful atmosphere." RL
There is no cost. MHD asks that you participate in all three parts.  Limited to 16.   To register, ask questions, or to request a full workshop outline, please email with your name and contact information to: dclarke@masshealthdecisions.org
_ _ _ _ _ _ _ _ _ _
LINKS: We test every link on this site. On occasion, a link may not work.  You can try copying the link into a browser, like Google.  If you need help,   Jamie Jensen: jjensen@brooklinema.gov      617. 730. 2753
_ _ _ _ _ _ _ _ _ _
THANK YOU BROOKLINE LEGISLATORS – In the FY 2021 budget, our House and Senate representatives worked to get $25,000 for our Alzheimer's Caregivers Respite Program and $60,000 for a new program supporting independent restaurants that are making meals for food banks and people in need. The respite program: 617. 730. 2752
_ _ _ _ _ _ _ _ _ _
THANK YOU BROOKLINE COMMUNITY FOUNDATION – for $12,142 for grab and go lunches, food commodity and grocery shopping. Together we continue fighting to ensure no one goes to bed hungry. 617. 730. 2777
_ _ _ _ _ _ _ _ _ _
LANDLINES AND ZOOM: If you use a landline to connect on Zoom,  you may pay for a long distance call. It depends on your plan.  It usually does not apply to cell phones. The meeting may offer a toll-free telephone number but it also may not.
_ _ _ _ _ _ _ _ _ _
READ THE APRIL NEWSLETTER  – –  https://www.brooklinema.gov/Archive.aspx?AMID=37      The best way to get one is to subscribe: $10/year.  (If you're a retailer with space for newsletters, call us.  We deliver.)  Advertise:  ad specs
_ _ _ _ _ _ _ _ _ _
AGE FRIENDLY BUSINESSES

Be one: http://www.brooklinecan.org/age_friendly_business.html
– – – – – – – – – –
WONDER WOMAN, RUTHANN DOBEK:  
wickedlocal.com/news/20180315/ruthann-dobek-brookline-senior-centers-wonder-woman
– – – – – – – – – –
BOSTON 25 TV: SHOP PROGRAM
http://www.fox25boston.com/news/shopping-for-seniors-brookline-program-creates-bond-between-seniors-students/704932381
– – – – – – – – – –
PLANNED GIVING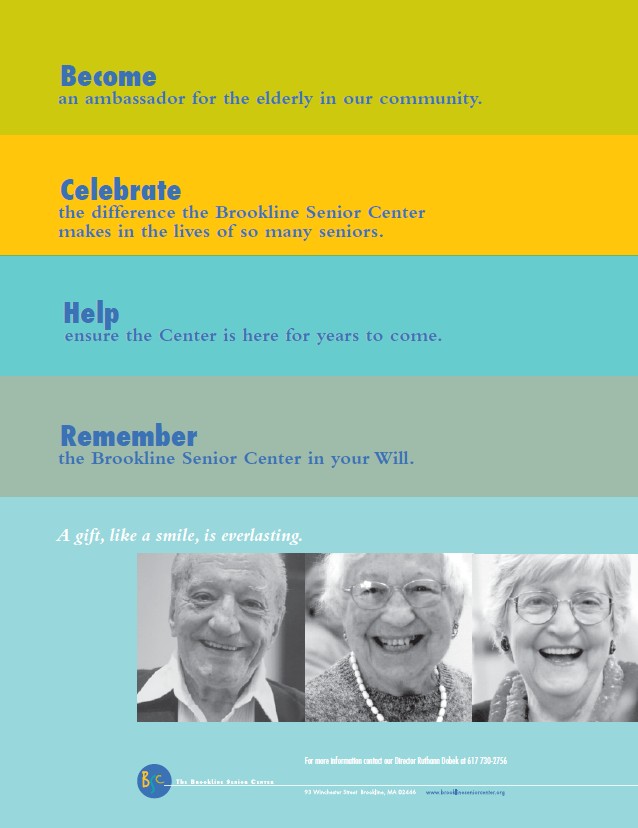 – – Consider a legacy to the Senior Center.  Your bequest is a gift of hope.  Please call Ruthann Dobek, director:  617. 730. 2756 and help us secure a bright future. Brookline Multi-Service Senior Center Corp  (EIN 04-2719972), a Massachusetts non-profit corporation.