Honoring the wisdom that comes with age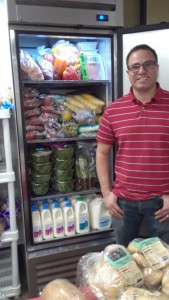 It's all filled up!  Thanks to corporate sponsor Brookline Bank and donations from friends near and far, we're back in business with a new commercial refrigerator.
For every Tuesday's food pantry, manager Lydia Pearl receives donations from
– – Lovin' Spoonfuls
– – Brookline Food Co-Op
– – Whole Foods
– – Wegman's
– – When Pigs Fly
– – Cheryl Ann's Bakery
along with ongoing financial support from the Brookline Community Foundation.  We have fresh fruit, seasonal vegetables, dairy and bread. The selections vary each week.  We welcome anyone who needs grocery help to bring a bag and help themselves. Food insecurity is a community-wide problem and along with the Emergency Food Pantry at St. Paul's Church, we help fill that need.
We are grateful to everyone who is making it possible: our volunteers, who set up and staff, our grocery donors and our community sponsors.  We couldn't do it without you. Thank you. – – Ruthann Dobek, director
---
Ruthann Dobek, director
Spring officially begins in Brookline when the Red Sox home season opens Tuesday, Apr 9, AND when we honor our volunteers Wednesday, Apr 10.  Our theme is "One Person Can Make a Difference."  Our volunteers give their hearts and souls to the Center. Your kindness shines through and does make a difference. Please accept our thanks for all the great work you do! You contribute to making this a better world and we are delighted to honor you.
Join us for the celebration Apr 10 at 12:30. The award for volunteer of the year is named for John and Molly Dolan who donated thousands of hours of make Brookline a better community.  I am moved by the donations we have received. Your thoughtfulness and words of appreciation are inspiring (nominations are chosen by committee, not by votes and are accepted until Apr 3).  We will also be awarding a Community Partner.  As well, we will honor recently retired town printer Tim Sullivan thanking him for his 40+ years of service to the town.
According to a study by Harvard Public Health, for every minute you exercise, you are adding 7 minutes to your life. The study recommends at least 150 minutes of exercise each week. Physical activity has beneficial effects on cancer, heart disease, arthritis, diabetes and respiratory illness. Research now links exercise with helping cognitive function and mood. My favorite is how physical activity reduces my own stress. After a difficult day, nothing makes me feel better than taking a brisk walk. So dance, lift weights, walk and do yoga – MOVE!. Join our fitness center for a bargain price.  Zumba Gold is free starting in April. With nicer weather, there's no excuse as almost everyone can walk. Stroll around Coolidge Corner. Enjoy a walk around the reservoir. Start today!

Recycle Here – – You can recycle your eyeglasses, cell phones and soda pop tabs.  Collection boxes in reception year round.
We take medical equipment for our equipment loan program. PLEASE CALL FIRST:  Jamie Jensen: 617 730. 2753.
And we're always looking for donations of costume jewelry, scarves, purses, small household items and others to sell on the gift cart.  Please: no clothing or electrics.
Nantucket Lightship LV-112 Exhibition Here – – It was the first beacon and US landmark visible to vessels entering our waters from Europe nicknamed the Statue of Liberty of the Sea.  Transatlantic shipping set their course to Nantucket Shoals Lightship Station from 1936-1975.  See artifacts here during April of the US Coast Guard floating lighthouse.
Data Shredding Here – – Monday, June 3 from 1-4 pm. Courtesy of Norfolk District Attorney Michael Morrissey, clean out your files by shredding personal documents free.  Also a presentation of identity theft from 1-2 pm.  Light refreshments. We assist with boxes and bags. Watch.  Hard drives welcome but they are not destroyed here.  Register: 617. 730. 2770 for the presentation.
---
APRIL Health

Barbara Westley, public health nurse, Brookline Public Health Department

CANCELLED, Thursday, Apr 18 – – blood pressure screening here is cancelled
Thursday, Apr 18 – – Staff from Brookline Hearing Services is here from 1-2 for cleanings and counseling at no charge.  Batteries: $5/pack.
Wednesday, Apr 24 – – Blood pressure screening with Barbara Westley, RN at O'Shea House, 61 Park St, from 1-2
Podiatry Clinic – – Routine foot care with Dr. John McLaughlin: $40.  Appointments:  617. 730. 2777
---
Norfolk County Sheriff, 4/24
Meet Norfolk County's new Sheriff Jerome P. McDermott here Wednesday, April 24 at 11.  Questions: 781. 751. 3516 (his office). Register: 617. 730. 2770
---
Healthcare Decisions: Five Wishes, 4/24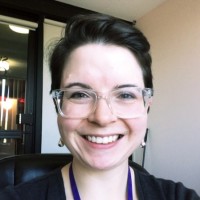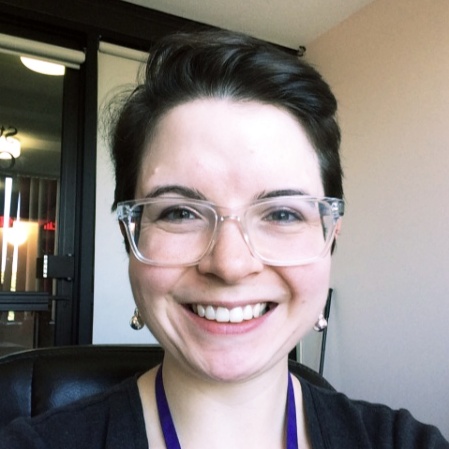 Jovin
Five Wishes: A Simple Document for Making Important Decisions, as part of National Healthcare Decisions Week.  Learn and fill out this easy to understand advance directive.  The Five Wishes:  person you want to make care decisions, kind of medical treatment you want, how comfortable you want to be, how people should treat you and what you want your loved ones to know.  There is a brief presentation before you will start filling out the form.  Follow-up appointments are available.  Forms are available in English, Spanish, Russian and Mandarin.  The program is conducted in English by Kate Jovin and Laci Gonzalez  Wednesday, April 24 at 1.  Register by April 10.  Kate Jovin: 617. 730. 2751
---
Happiness is a Choice You Make, 4/25
Journalist John Leland is here Thursday, Apr 25 from 6-7:45 pm, to talk about his new book, Happiness is a Choice You Make: Lessons From a Year Among the Oldest Old.  Leland is "a reporter for The New York Times where he wrote a year long series that is the basis for the book. Before joining the Times in 2000, he was a senior editor at Newsweek, editor in chief of Details, a reporter at Newsday, and a writer and editor at Spin."  He investigated the lives of six people 85 and up.  They taught him resilience, gratitude, purpose and perspective that apply to all of us. Light refreshments from 6-6:30.  Talk and book sales follow. Register: 617. 730. 2770
---
Vegan/Plant Based Eating, 4/26
Join Estelle Record-Stanley, clinical social worker, Friday, April 26 at 1 for a peer led seminar.  Her presentation: Making Life Easy in Vegan/Plant based eating.  Discussion about NESTS follows: nutrition, exercise, sleep, tension release and social support. Create shopping lists for a week of healthier eating.  Register: 617. 730. 2770
---
Open Studios, 4/27 + 4/28
We are hosting Brookline Open Studios Saturday, Apr 27 and Sunday, Apr 28 from 11-5.  Artists from our Art for Pleasure class who are showing include:  Jane Whelen Banks, Patricia J. Burns, Jean-Pierre Dubreuil, Susan Fredkin, Judith Robichaud, Lucy Sandler, Karen Stern, Jodie Wilgren
---
Election Forum, 4/30
Brookline Community Aging Network is holding a town election forum Tuesday, April 30 from 4-6 pm.  Residents will be choosing a select board member, three school committee members, four Library trustees, one Housing Board Authority member, five constables, town meeting member and voting on a bundled debt exclusion to fund the ninth school and Driscoll School projects.
Select board candidates can make short statements and answer questions relevant to seniors.  Candidates for other offices will be introduced but will not speak.  Town elections are Tuesday, May 7.
---
Fraud Protection, 5/6
Susana Lannik of Lannik Law, Susan Howards, courtroom attorney and Betsy Millane, Realtor at Keller Williams are here Monday, May 6 at 1 pm to talk about the rise of fraud.  Learn what you can do to protect yourself and your estate.  Lannik will speak on using estate planning documents to prevent financial exploitation. Howard will speak on court fraud, domestic violence and restraining orders, elder abuse fraud and cyber security.  Millane will talk about fraud in real estate.  Register: 617. 730. 2770
Lannik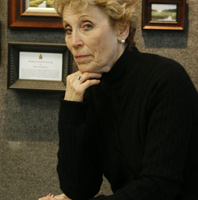 Howards
Millane
---
Elizabeth Pollock, president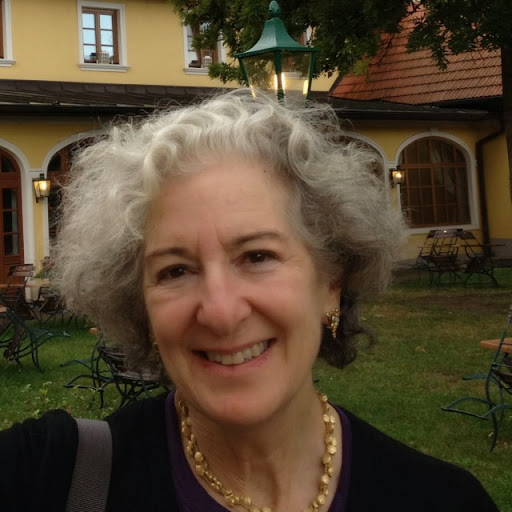 This year our endowment fund donated $50,204 to our operations budget.  Endowment helps ensure the future of the organization by providing an income stream and reserves.
Our new goal is to double our endowment by 2020.  We hope you'll be part of that.  You can contribute directly or put us in your will.  If you do, let us know so we can include you in the Legacy Society.  In April, spring brings an opportunity for everyone to get outside.  Please consider an extra gift in support of the van and its faithful drivers who get seniors out of their homes and bring them here.
We're also seeking funding to continue the Lyft/Uber concierge program. You might consider a legacy gift that helps us maintain programs and the physical plant.  All gifts are tax deductible.
Food insecurity is a problem in Brookline.  A recent survey of Brookline's seniors who receive food help from us found that 26% of respondents reported having been without food for a whole day for 1-10 days the prior month.  An additional 18% went to bed hungry at least once in the prior month. If you know of anyone who will benefit from our food distribution programs, please have them call us: 617. 730. 2777.  Thank you for caring for your neighbors and our community.
I care deeply about the future of the Center and so I have included it in my estate planning. Endowments help ensure the future of the organization with reserves. You can contribute directly or put the Brookline Senior Center in your will.  Gifts of $1,000 will be added to our Wall of Honor.  Be sure to let us know you've included us in your will or trust so we can recognize you in our Ambassador Club.  ***   "I give $___  (or percent of my estate or percent of the remainder of my estate) to Brookline Multi-Service Senior Center Corp (EIN 04-2719972), a Massachusetts non-profit corporation, located at 93 Winchester St, Brookline, MA 02445 to be used for general purposes."  Consult your lawyer or financial advisor
---
News
– – – – – – – – – –
Gallery 93  through April 30
Oh, The Places I've Been, photography by Patricia J. Burns
– – – – – – – – – –
AGE FRIENDLY BUSINESSES

Be one:  http://www.brooklinecan.org/age_friendly_business.html
– – – – – – – – – –
LIBRARY CONNECTION

The Library Connection delivers library material to home bound Brookline residents. Volunteers will deliver. If you want to be a volunteer or receive the service, contact volunteer coordinator Patricia Burns: 617. 730. 2743
– – – – – – – – – –
WONDER WOMAN, RUTHANN DOBEK:  
wickedlocal.com/news/20180315/ruthann-dobek-brookline-senior-centers-wonder-woman
– – – – – – – – – –
BOSTON 25 TV: SHOP PROGRAM
http://www.fox25boston.com/news/shopping-for-seniors-brookline-program-creates-bond-between-seniors-students/704932381
– – – – – – – – – –
NEWSLETTER
– – Find the newsletter here, at the library, Town Hall, banks, Stop & Shop on Harvard, Star Market on Beacon and Brookline Booksmith.  The best way to get one is subscribe: for $10 we'll mail it to you for a year.  If you're a retailer with space for newsletters, call us.  We deliver.  Advertise with us:  Click for ad specs
– – – – – – – – – –
PLANNED GIVING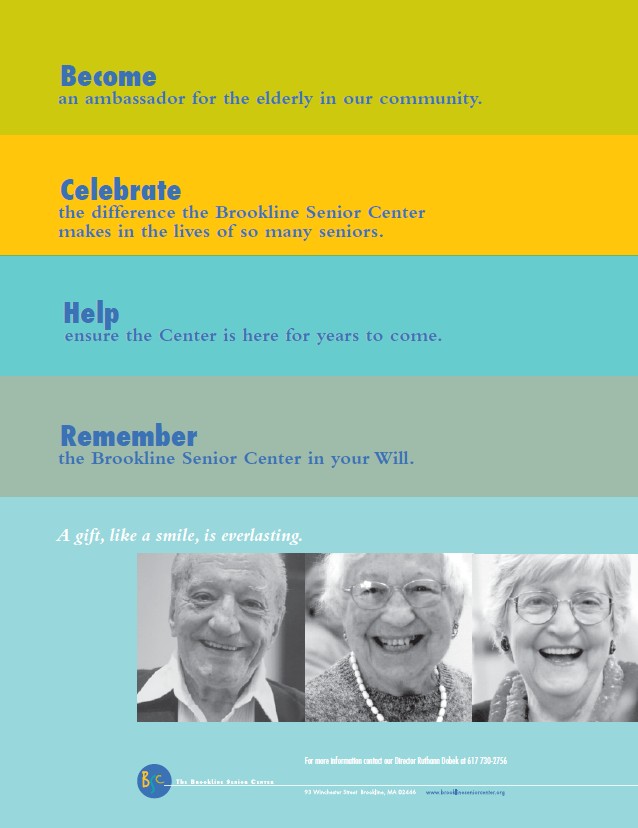 – – Consider leaving a legacy to the Senior Center.  Your bequest is a gift of hope.  Please call Ruthann Dobek, director:  617. 730. 2756 and help us secure a bright future. Brookline Multi-Service Senior Center Corp  (EIN 04-2719972), a Massachusetts non-profit corporation.