Honoring the wisdom that comes with age
How do I get I get a ride to a vaccination appointment?
For Brookline seniors, contact TRIPPS Coordinator Maria Foster at mfoster@brooklinema.gov or call 617-730-2644.
---
Ruthann Dobek, director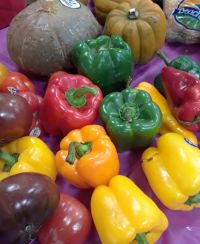 March marks a full year that we are struggling with the COVID-19 pandemic. Hard to believe that a year ago we thought we'd be returning to normal by May. A year of devastating loss and trauma for so many. Now we have reason to celebrate. Vaccines are being distributed and cases are dropping. Public health officials still urge that even if you have been vaccinated, keep your distance, wash your hands and wear a mask.
March, despite the first day of spring, has bleak weather and some of us get the winter blues. Be gentle with yourself. Anxiety and stress are still with us. Take care of yourself, share your compassion and get professional help. We're doing our part to keep you healthy and engaged. Coming up: Women in World Jazz concert online from the Brookline Public Library Saturday, March 6 at 2, and a concert Sunday, March 7 at 3 sponsored by Ezra Home Care, BrooklineCAN, Center Communities, Goddard House and the Center. See below.
No seniors will go hungry in Brookline. We have SNAP food stamps, grab and go lunch, the food commodity program, and the Brookline Pantry. Let us know if someone you know needs food help. Special thanks to the Brookline Community Foundation for supporting our food programs.
March is Social Work Month. This year's theme: "Social Workers are Essential." I want to acknowledge the work of our social workers, our interns, our professional staff, our retired social work volunteers, and board members. They contribute to Brookline's strong sense of community. Social workers are essential, diligently providing resources, support and programs to our vulnerable residents. "When you see one of ours, please thank them and tell them they are essential."
My favorite March delights are daffodils, shamrocks, Irish soda bread and walking in the sun. Take time to do something that makes you feel better.
Daylight savings begins Sunday, March 14.  Spring forward.
"Daffodils, that come before the swallow dares, and take the winds of March with beauty." – – Shakespeare
– – Ruthann Dobek, director
---
Thank you notes we received from Ellie Kaplan's 100th birthday January 10
"The Center is a favorite place of mine. I was with the Telling Your Story group for so many years and loved the program with Irving Schwartz. The Center does such a great job and I hope you are open soon."
From Ellie's daughter Marjorie with her donation: "Many thanks again for your help in celebrating our mother's 100th birthday. . . and for all the amazing work of the Center. May she and the Senior Center carry on with strength and good deeds! Wishing you the best for 2021."
From our email blast: Thank you, thank you, thank you. Excellent, meaningful and encouraging! You really are the best."
---
ABOUT US
We are open by appointment only.  Questions to info@brooklineseniorcenter.org
Our social workers are available Monday-Friday 8:30-5:00      617. 730. 2777
Join our email list. Call 617. 730. 2770 with your name and email address and phone.
Welcome back, Jamie Jensen, our HELP coordinator, who's been on maternity leave.
Shop Brookline Bazaar on Etsy at  https://www.etsy.com/shop/brooklinebazaar. 
Please continue complying with public health recommendations. Be mindful of feelings, and talk openly and honestly with others. Stay well.
IN MEMORIAM: our hearts go out to friends of the Center family who lost loved ones. Their presence will be missed and their spirit will always be remembered. We extend condolences and mourn their loss. We want to honor the memory of all Center community members. Please let us know if you would like to include a loved one.  rdobek@brooklinema.gov    617. 730. 2777
---
Meetings, Programs, Workshops
---
Craft Along with the Library
The library misses you. So every month, reserve a free kit with everything you need to craft a masterpiece. You keep everything including a DVD with instructions by one of your favorite librarians. In March, we're making terrazzo inspired key chains and clay jewelry. 15 kits are available now. To pick up a kit call Julie Washburn: 617. 730. 2760. Limited delivery for home bound Brookline people.
---
Women in World Jazz Concert, 3/6
The Brookline Library is honoring Women's History Month with a concert Saturday, March 6 at 2. Women in World Jazz features music from the US, Jamaica, Brazil, Japan, Israel and Cape Verde. This is an interactive tribute to women worldwide and all are welcome. The concert will be available on the Library's YouTube for four weeks.
REGISTER: https://brooklinema.zoomgov.com/webinar/register/WN_KRpOhR4tTTyIrExF27TR5A
for the Zoom link
HELP:  Julie Washburn jwashburn@brooklinema.gov
LIBRARY:  Lily Weitzman  lweitzman@minlib.net
Sponsored by the Brookline Library Foundation and the Library trustees
---
Healing Arts Initiative, 3/7
Join us for a spectacular afternoon of music, conversation and healing with bassist Christopher Hanulik and harpist Maria Casale, of the Los Angeles Philharmonic. Sunday, March 7 from 3-4 pm experience some medicinal effects of music, dance and art that help to lower stress, reduce pain, increase strength and improve memory.
REGISTER: https://zoom.us/webinar/register/WN_YEDECGjvTqWs9lAp5s0aIA?utm_medium=email&_hsenc=p2ANqtz–K1z-xO0yXxkCVCVgAmyY4hkVF0uigT3oFacBZKxZ7NB6ZViPxaOrYMKxzu3oNZQvXNTWYYuNtod_kh74T8mz9nb8PWQ&_hsmi=2&utm_content=2&utm_source=hs_email&hsCtaTracking=17aa18e2-5e84-47
HELP:  Julie Washburn      jwashburn@brooklinema.gov
CALL IN: 1. 646. 558. 8656  MEETING ID: 998 6017 7310
---
Planning and Zoning, 3/8
BrooklineCAN's Livable Community Advocacy Committee meets Monday, March 8 at 3 pm. Linda Olson Pehlke, urban planner, and Brookline Town Meeting member presents: "Charting the Course for Brookline's Future – The Role of Planning and Zoning.
REGISTER BY MARCH 7:  Carol Caro   carol.b.caro@gmail.com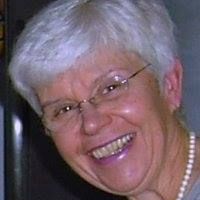 ---
March Council on Aging, 3/10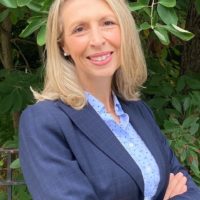 SPEAKER:  Erin Chute Gallentine, commissioner of the Brookline Department of Public Works. She will discuss "snow removal, sidewalks and more" Wednesday, March 10 at 1 pm.
ZOOM:  https://brooklinema.zoomgov.com/j/1610844389
CALL IN:  646. 828. 7666 (TOLL CALL)    MEETING ID:  161 084 4389
HELP: 617. 730. 2777
---
Living Your Best Life Mondays, starts 3/15  3-4 pm
A ten-week seminar to becoming stronger and resilient. Enroll now so we can get supplies to you promptly. Topics:  Connect with others, eat well, get enough sleep, deal with hard times, professional help, stay positive, take care of your spirit, get active, help others, create joy and satisfaction.
REGISTER:  Jamie Jensen 617. 730. 2753   jjensen@brooklinema.gov
Funding from the Mass Council on Aging through a grant by the MA Executive Office of Elder Affairs
---
Genealogy Workshops Online, 3/10, 4/14, 5/12
Jessie Klein and Jay Sage from the Jewish Genealogy Society of Greater Boston share how to organize your research.
Wednesday, March 10 at 3 pm – – Organizing Your Research with Jessie Klein and Jay Sage
Wednesday, April 14 at 3 pm – – Navigating Online Resources with Seema-Jayne Kenney, below, from Ancestral Books, Legacy and Education

Wednesday, May 12 at 3 pm – – Personal Digital Archiving with Jessica Steytler, special collections, Brookline Library
REGISTER:   https://protect‐us.mimecast.com/s/z3SYCPN5QlIJ3YKgC6Zb1Y?domain=brklib.com
HELP:  If the link is cranky, which it is today 3/3     Julie Washburn jwashburn@brooklinema.gov
LIBRARY:  Brita Zitin       bzitin@minlib.net
---
Community Housing Options, 3/16 & 3/23
Join us on Zoom Tuesday, March 16 from 1:30-2:30 to talk about housing options in and around Brookline: Brookline Housing Authority, Center Communities of Brookline, independents like Springhouse, what to look for in a Realtor, and if you need a move specialist. If there is enough interest, on March 23 housing professionals will talk about downsizing, moving and finances.
REGISTER:  Deidre Waxman: 617. 730. 2767   dwaxman@brooklinema.gov for one or both sessions.
---
Zentangles Workshop, 3/18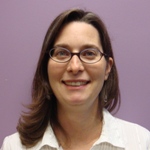 Join artist Hilary Tolan Thursday, March 18 from 1:30-2:45 for Zentangles, a doodle drawing workshop. YOU NEED: Sharpie or thin tip marker, 1 or 2 pieces of card stock or computer paper, envelopes, colored pencils and/or markers.
JOIN at 1:30:  https://us02web.zoom.us/j/3982174542?pwd=OHc5bmpZQkx5QjBLaDlNQ2IxaHJEQT09
HELP: Julie Washburn  jwashburn@brooklinema.gov
CALL IN: 646.558.8656 (TOLL CALL)   MEETING ID: 398 217 4542   PASSWORD: 960069
http://www.hilarytolan.com/cv-about/
---
Legal Clinic, 3/25
Staff Attorney Stephanie Ozahowski is having a free legal clinic, courtesy of Metrowest Legal Services, Thursday, March 25 from 2-4 pm. Schedule a 20-minute private session to talk about housing, public benefits, social security, durable power of attorney, health care proxy, and simple probate issues; Medicaid, nursing homes, domestic relations, consumer bankruptcy.
SCHEDULE:  Jamie Jensen  617. 730. 2753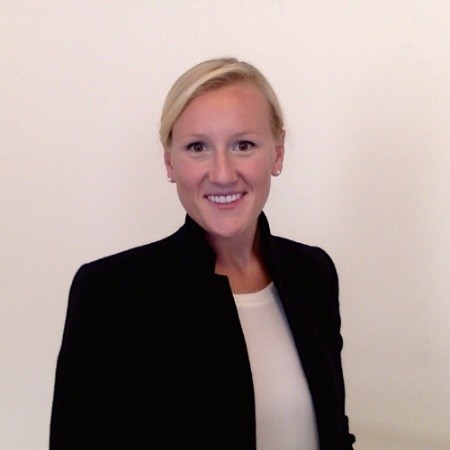 ---
Sharon Devine's Exercise Classes

REGISTER:  617. 730. 2769     sdevine@brooklinema.gov
♠   Flexibility – Mondays 1:00-1:30 pm
♠   Building Balance Skills – Tuesdays 1:00-1:30 pm
♠   Exercise for Aging Joints  –  Wednesdays 11:30-12:30 pm
♠   Exercises to Improve Physical Balance  –  Fridays 2:00-2:30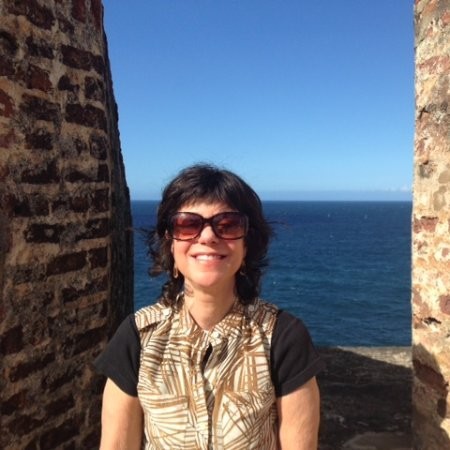 ---
French Conversation Tuesdays
We meet Tuesdays from 1-2:00 pm. New people, regardless of proficiency, please join us.
REGISTER:  Monique Richardson mona647@comcast.net
---
Mindfulness Wednesdays and Fridays

Join our video call by computer or phone from 10:00 -10:30 a.m. to practice mindfulness.  Led by Michael Allen, LCSW, and Conor McDermott Welch. Mindfulness helps with relaxation and bolsters attention and insight.  Go to https://us04web.zoom.us/j/137115626?.
QUESTIONS: Mallen@brooklinema.gov   617.730.2754
---
Living our Values Wednesdays
Wednesday mornings from 9-10 am
REGISTER: editor@businessforum.com
---
Current Events Fridays
Friday mornings from 10:30-12 noon
REGISTER:  mkt128@rcn.com
---
Short Story Mondays
A good short story can provide the basis for a great discussion. We will send a story by email or hard copy. We  meet twice a month Mondays from 10:30-11:30. Bring your own coffee and REGISTER:   Kate Jovin   617. 730. 2753  kjovin@brooklinema.gov
---
Coffee Hour Tuesdays + Thursdays
---
Putterham Library Book Club Mondays
♣
Monday, March 15 – – Dolly Parton, Songteller: My Life in Lyrics, by Dolly Parton
---
Singing Mondays, 3/15

45 minutes of mostly folk songs but the group can decide what to sing. When we are singing together, everyone is muted except the song leader. REGISTER: Judy Chasin hearojudy51@yahoo.com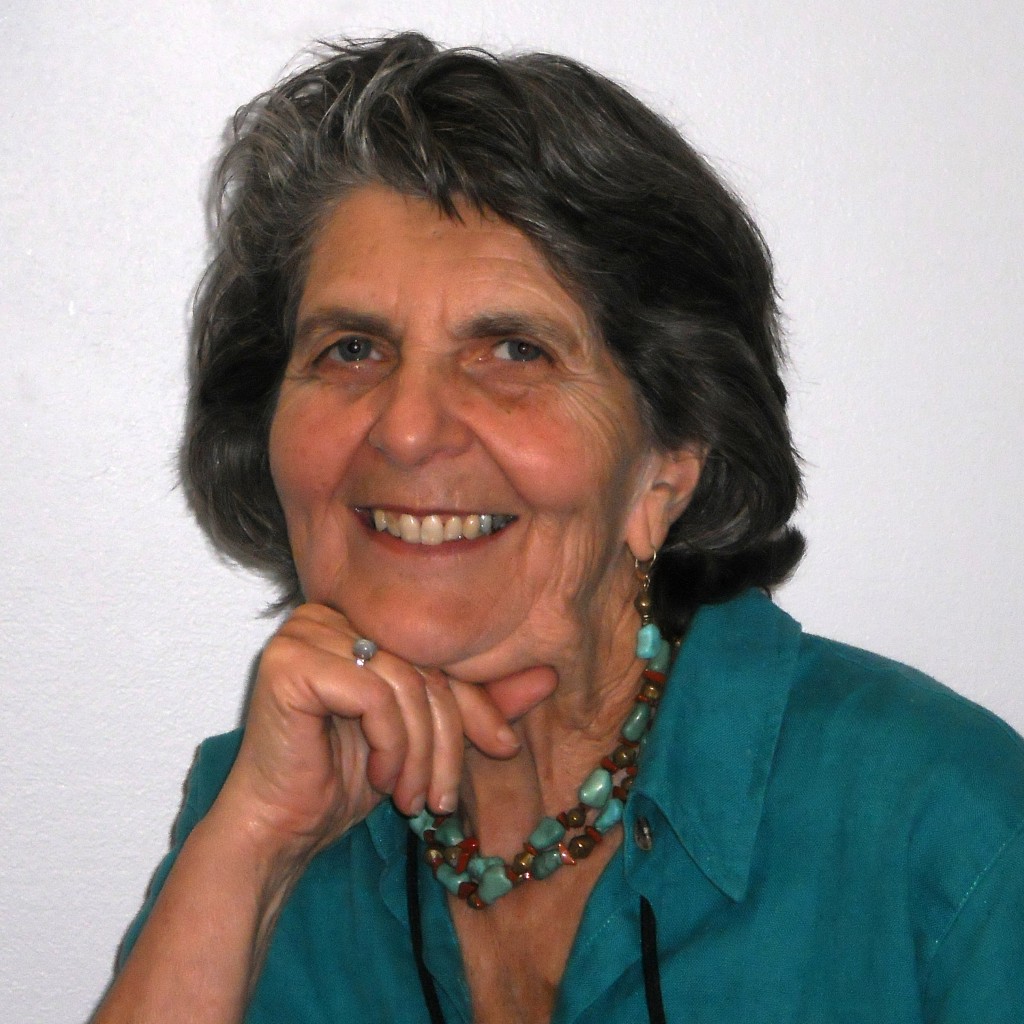 ---
Food Pantries / SNAP
THE PANTRY NEEDS VOLUNTEERS AND DONATIONS

St. Paul's Church, 15 St. Paul Street – –  WEDNESDAY 3-6 pm, THURSDAY 11-2 pm
55A Egmont Street, Community Room – –  THURSDAY 3-7 pm, SATURDAY 10-1 pm
226 High Street, Community Room – – TUESDAY 3-7 pm
617. 800. 5339 or brooklinefoodpantry@gmail.com
You get prepacked bags of perishable and non-perishables. Everyone waits outside. If you cannot get to the pantry, 617. 800. 5339. Give your name and age, people in your household and their ages. Be sure to say you saw the info here.
BFPEmergencyFoodAssistance@gmail.com   SUBJECT LINE:  Needs Home Delivery
https://www.brooklinefoodpantry.org/
The Pantry needs canned tuna and chicken, rice, cereal, lentils, macaroni and cheese, oatmeal, canned vegetables and tomatoes, and shelf stable milk and juice.
SNAP  Mass residents can use SNAP benefits to buy food online from Amazon and Walmart:  https://www.mass.gov/snap-online-purchasing-program
---
Lunch to Go /Food Commodity
SPRINGWELL' S GRAB AND GO LUNCH MONDAYS, WEDNESDAYS AND FRIDAYS
♠ Call by 10:30 two business days ahead to reserve your hot lunch: 617. 730. 2747 at which time we will get your information.
♠ Pick up is outside and you must wear a mask
♠ You cannot come in to the Center for any reason
 You get a menu with your meal and see it in the MARCH newsletter, page 11:  https://www.brooklinema.gov/Archive.aspx?AMID=37    
You will be given a time to arrive wearing your mask and keeping distance. If the weather is bad, call 617. 730. 2777 to see if we've cancelled. We make every attempt to call everyone who is registered for that day.
FOOD ALLERGIES: Be in touch with the Springwell dietitian: 617.926.4100
FOOD COMMODITY: Next distribution is Wednesday, March 17. Low income people over 60 will receive 35 pounds of shelf stable food the third Wednesday each month. Pickup is outside with masks and distance.
REGISTER: 617. 730. 2770
WINTER GEAR   We are collecting winter hats, scarves, socks and gloves that are new or knitted. You can bring them over Mondays, Wednesdays and Fridays from 11:30 – 1 pm
---
BIDMC Health Series
FOR PATIENTS AND CAREGIVERS – – THURSDAYS 6:30-7:30 pm
Thursday, March 11 – – Loneliness Pandemic with Amy Goldman, LICSW
Thursday, April 8 – – Measuring Aging of Your Body Without Your Age with Dae Kim, MD
Thursday, May 13 – – Let's Talk About Clinical Depression with Elizabeth LaSalvia, MD
Thursday, June 10 – – Do I Have Alzheimer's Disease? with Lewis Lipsitz, MD
REGISTER    https://www.bidmc.org/centers-and-departments/gerontology-senior-health/patient-resources/senior-spotlight-registration
If the link is cranky, WRITE Julie Washburn  jwashburn@brooklinema.gov
INFO  Lauren   ljunge-m@bidmc.harvard.edu      617. 632.8699
---
Blue Cross Wellness Seminars
Blue Cross, in partnership with the Council on Aging, offers wellness seminars in March and April. You do not have to be a member to join in.
Tuesday, March 23 from 10-10:30 am – Boost your Health with Better Sleep: Heather Hurd and Janet Fontana
REGISTER:   https://well‐b.zoom.us/webinar/register/WN_uHC‐302JSB6yL‐9igI0UKA
Thursday, April 15 from 10-10:30 am – Food for Thought: Super foods to Boost Memory, Mood and Function with Luisa Lewis and Tricia Silverman
REGISTER:  https://well‐b.zoom.us/webinar/register/WN_XtzrDHcpR8uknF07WMCoSw
HELP:  If the links are cranky, which they are today 3/2, Julie Washburn: jwashburn@brooklinema.gov
---
MARCH ArtMatters: American West, Spanish Masters
We have a membership with ArtMatters which means you can access two presentations a month. Visit: http://artmatters.website  and click "Log In" at the top right.  At the "Sign Up" window, again "Log In" and you will be prompted for our email and a password.
Enter "info@brooklineseniorcenter.org" and "93winchester" as the password.  You will reach a new screen that reads "Members Only ArtMatters Virtual Experience."
Click on "For More Information."  At the next screen "Members Only ArtMatters Virtual Experience"  scroll down to "Primary Video" and "Bonus Video."  Click either button.
MARCH presentations: "American West"  and "Spanish Masters"
– – Made possible by your contributions to the Brookline Multi-Service Senior Center
---
Dance Party Thursdays
Dance Party with Lynn Modell – – Thursdays from 1:00-1:30

Music from the '40s-'60s plus show tunes to dance it out. You don't need lots of space but look out for scatter rugs, trip hazards and uneven floor.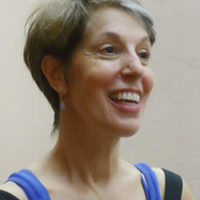 ---
Emily Brenner Dance Fitness/Yoga
Saturdays from 11-11:45 am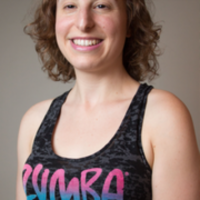 Emily Brenner, our Zumba Gold instructor, has a free class Saturday mornings. She also offers donation based classes throughout the week:
Monday: 10 am Zumba®
Tuesday: 10 am Strength/Low-Impact fitness (chair suggested, light hand weights or cans/water bottles as light weights are optional)
Wednesday: 10 am Let Your Yoga Dance®
Thursday: 5 pm All levels Fitness (weights optional)
WRITE   emily.brenner@comcast.net
---
Elizabeth Pollock, president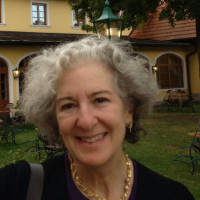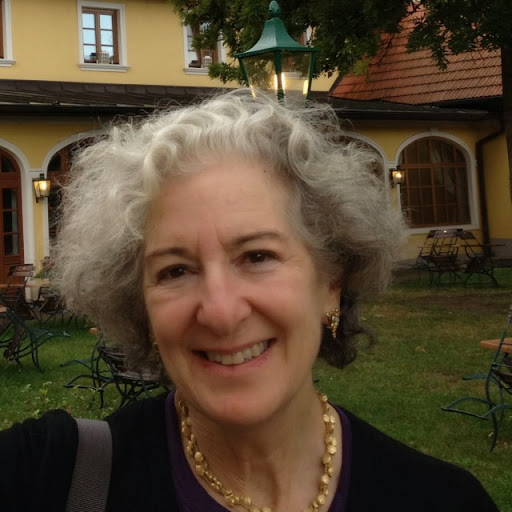 People over 65 are getting their vaccines along with first responders and healthcare workers. I am pleased that the Council has helped our residents get information about registering and where to go. I'm excited that I'll be getting my vaccine soon too. I want to see people and do more activities. However, I'm aware of the need to follow public health guidelines.
I care deeply about the future of the Center and so I have included it in my estate planning. Perhaps you'd like to do that as well.  It's relatively easy – see below for suggested bequest language.  You may also consider making the Center a beneficiary of your life insurance policy, IRA or 401K. If you're over 70 1/2, you can apply part or all of your Required Minimum Distribution (RMD) tax free to the Center.  By planning ahead now, you can help ensure a vital Senior Center for years to come.  Be sure to let us know that you've included us in your will or trust so we can recognize your generosity and include you in the Ambassador Club.  – – Betsy Pollock, LICSW, president, Brookline Senior Center board of directors

Suggested bequest language for giving:  "I give $___  (or percent of my estate or percent of the remainder of my estate) to Brookline Multi-Service Senior Center Corp (EIN 04-2719972), a Massachusetts non-profit corporation, located at 93 Winchester St, Brookline, MA 02446 to be used for general purposes."   Please consult your lawyer or financial advisor

---
News
_ _ _ _ _ _ _ _ _ _
PATRICIA BURNS, our volunteer coordinator, retired in January.  We thank you and we will miss you. Read her story here: https://www.brooklineseniorcenter.org/how-to-help/volunteer/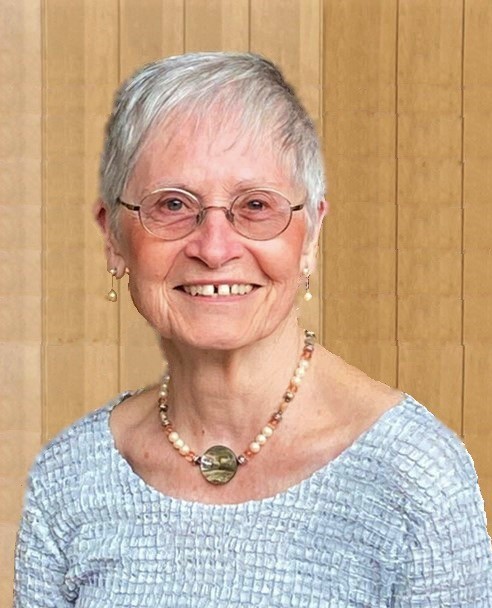 _ _ _ _ _ _ _ _ _ _
BARBARA WESTLEY, RN, BSN the Brookline Health Department's public health nurse retired in February. She has been our nurse also for 25 years. We thank you and we will miss you.

_ _ _ _ _ _ _ _ _ _
THANK YOU BROOKLINE LEGISLATORS – In the final FY 2021 budget, our House and Senate representatives worked to get $25,000 for our Alzheimer's Caregivers Respite Program and $60,000 for a new program supporting independent restaurants that are making meals for food banks and people in need. We are grateful. The respite program: 617. 730. 2752
_ _ _ _ _ _ _ _ _ _
THANK YOU BROOKLINE COMMUNITY FOUNDATION – for $12,142 for grab and go lunches, food commodity and grocery shopping. Together we continue fighting to ensure no one goes to bed hungry. 617. 730. 2777
_ _ _ _ _ _ _ _ _ _
If you use a landline to call into Zoom, you may be paying for a long distance call. It depends on your plan.  It usually does not apply to cell phones. The meeting may offer a toll free telephone number but it also may not.
_ _ _ _ _ _ _ _ _ _
READ THE MARCH NEWSLETTER  – –  https://www.brooklinema.gov/Archive.aspx?AMID=37      The best way to get one is to subscribe: $10/year.  (If you're a retailer with space for newsletters, call us.  We deliver.)  Advertise:  Click for ad specs
_ _ _ _ _ _ _ _ _ _
AGE FRIENDLY BUSINESSES

Be one: http://www.brooklinecan.org/age_friendly_business.html
– – – – – – – – – –
WONDER WOMAN, RUTHANN DOBEK:  
wickedlocal.com/news/20180315/ruthann-dobek-brookline-senior-centers-wonder-woman
– – – – – – – – – –
BOSTON 25 TV: SHOP PROGRAM
http://www.fox25boston.com/news/shopping-for-seniors-brookline-program-creates-bond-between-seniors-students/704932381
– – – – – – – – – –
PLANNED GIVING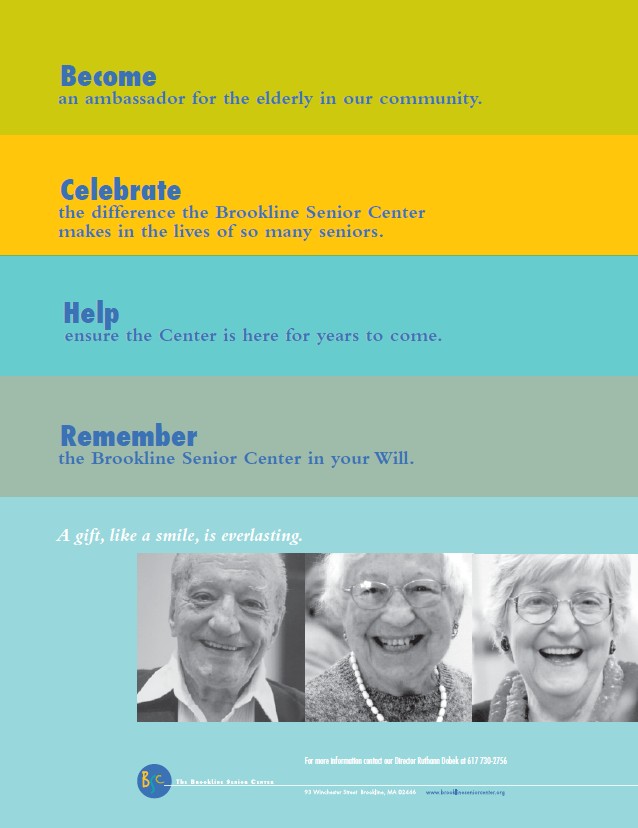 – – Consider a legacy to the Senior Center.  Your bequest is a gift of hope.  Please call Ruthann Dobek, director:  617. 730. 2756 and help us secure a bright future. Brookline Multi-Service Senior Center Corp  (EIN 04-2719972), a Massachusetts non-profit corporation.