Honoring the wisdom that comes with age
An Important Note About the April Edition of our Newsletter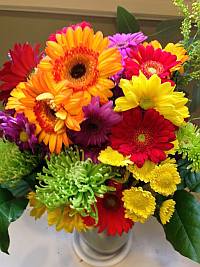 As you know, the Senior Center is currently closed to the public in an effort to slow and reduce the spread of COVID-19 in our community.
Since we will not be hosting any of our special or ongoing programming in April, we had to get a little creative with our April newsletter. Our hope is that we can provide you with some necessary and helpful information during this unsettling and uncertain time and that we can also provide some suggestions on how you can have a little fun in the days ahead.
Even though we can't physically be together at the moment, please know that we are thinking of you all and we are trying to figure out ways that we can be "alone together" going forward.
We hope that you and your loved ones stay healthy and well in the days ahead and we look forward to celebrating with you all when we are able to safely reopen the Senior Center.
The social work staff will continue to check our voicemail and email in the meantime, so please don't hesitate to reach out if you need anything or if you would just like to say hello.  You can leave messages for us at 617-730-2777 or 617-730-2770. Be well!
Please remember the importance of social distancing and stay home. Thank you.
---
Ruthann Dobek, director
ŽŠ›Dear friends and neighbors,
The health crisis has dramatically impacted our lives. Everyone needs to stay informed of the latest mandates from the Town, the Commonwealth and the federal government.  Links to Town resources.
General Covid-19 questions: use this line for questions about interruptions in Town services and miscellaneous questions.  617. 897. 5626.   covid19info@brooklinema.gov
Covid-19 medical questions: for residents who believe they have symptoms or have specific questions 617. 730. 2300  covidmedical@brooklinema.gov
Volunteers:  If you want to help, fill out the form here: https://www.brooklinema.gov/covidvolunteer
We realize this is an extremely disruptive and scary time. We acknowledge that you may be feeling anxious, stressed and alone.  We are here for you.  We are working remotely. Call us: 617. 730. 2777 and one of our social workers will call you back.
Everyone will start to feel the impact of social isolation. You can help yourself and others with phone calls. Call the people in your exercise class and the people you sit next to at lunch. If you don't have your friends numbers, leave a message with us at 617. 730. 2770. We are asking permission to give out numbers.
Reach out to neighbors especially those living by themselves or those who may need help with resources. This is a good opportunity to be in touch with friends, relatives and neighbors.  As always, we are here to help and develop services and resources in this unusual time.  – – Ruthann Dobek, director
---
Keeping our mental health – – Breathe. Slowly and deeply in and out.
Be in touch with someone each day by phone or video chat. Even a two minute chat can help.
Move. A few stretches and a walk make a big difference.
Go outside. Even if it's a minute, it makes a difference.
Validate your emotions. Whether we're in strange or normal times, there is no right way to feel. Name your feelings, self-validate and share them are a help in moving past them.
Mutual Aid Brookline Network – – If you are high risk and need food or medication or other necessities delivered to you, please call us 617. 651. 1468 or MutualAidBrookline@gmail.com
---
Brookline Safety Net – – A program of the Brookline Community Foundation and the Center, the Safety Net helps residents and others in neighboring towns meet basic needs of food, housing, utilities and transportation.  Call the Foundation: 617. 277. 8107
---
MBTA – – has reduced service on the B,C and D Green Line trains
---
Election Tuesday, May 5 – – as of March 30, the annual Town election is scheduled for May 5. Polls open at 7 am and close at 8 pm. This election is for Town-wide offices and Town Meeting members.
---
July 15 for filing your taxes – – The State and Federal date is July 15.  IRS: 800. 829. 1040  https://www.irs.gov    Mass Department of Revenue: 800. 392. 6089     https://www.mass.gov/orgs/massachusetts-department-of-revenue
---
2020 Census – – You need the form that came in the mail with your ID number to do the census online:https://2020census.gov/     844. 330. 2020   The Town census is separate and as important.
---
Registry of Motor Vehicles – –Class D and Class DM licenses, ID cards, and learner's permits that expire between March 1 and April 1 have a 60-day extension.  The extension does not apply to Commercial Driver's Licenses (CDL) or "those whose end of stay in the US is the same as the date on their license, ID or learner's permit. The Registry is not providing updated credentials to reflect the extended date. This does not apply to vehicle registration."  Renew your registration here: www.Mass.Gov/RMV
---
The RIDE – – The office is closed to the public. Customers with eligibility ending before June 1 will get automatic extensions. The office is contacting those with existing appointments. No one will have to visit the office. The office is operating remotely to handle eligibility. Call them 8-5 pm.  www.mbta.com/theride
---
Special Shopping Hours for Seniors – – If you're over 60, these markets welcome early risers.
MARKET BASKET: 5:30-7 am Tuesdays, Wednesdays and Thursdays  978. 851. 8000;
ROCHE BROS. 7:00-8 am every day   781. 235. 9400
SHAWS & STAR MARKET: 7-9 am Tuesdays, Thursdays    781. 963.6995 – – 508. 313. 4000
STOP & SHOP: 6:00-7:30 am every day     800. 767. 7772
WHOLE FOODS: 8:00- 9 am daily  844. 936. 8255
TARGET: first hour Wednesdays 857. 317. 5220
TRADER JOE'S:  9:00-10 am daily   617. 278. 9997
WALMART: 6:00-7 am   Tuesdays  800. 925. 6278
---
Health Services Update

Barbara Westley, public health nurse, Brookline Public Health Department
When we reopen our doors, we hope that you will join us again for some of our wonderful health related programs.
Ask a Nurse – – Lynn Schuster, RN Hebrew Senior Life is here once a month for Ask a Nurse.
Low Vision Group – – peer led support that also meets once a month
Blood pressure screening  – – with Barbara Westley, RN
Brookline Hearing Services – – routine cleanings and counseling
Fitness Center – – become a member and use strength training and cardio equipment. Assistance of personal trainer at no charge. Call Sharon Devine: 617. 730. 2769
Podiatry Clinic – – First and third Thursdays from 9-11:30 am. Routine foot care only (nail and callus trimming) $40 for 15 minutes with Dr. John McLaughlin.   Make an appointment:  617. 730. 2777
---
Exploring the Virtual World
Gifts:  https://dailycaring.com/big-list-gift-ideas-for-seniors/
Standard crossword puzzles:  http://www.qets.com/index.htm
Free form crossword puzzles:  http://www.qets.com/crossword_puzzles.htm
Free puzzles and games:  http://www.onlinecrosswords.net/printabledaily-crosswords-1.php
Play your favorite games:  https://www.aarp.org/ws/save-games.html
Word games:  https://www.download-free-games.com/mobile/scramble-with-friends-free
Bridge base online: https://www.bridgebase.com/
VIRTUAL TOURS AND PERFORMANCES
Metropolitan Opera:  www.metopera.org
Museums around the World:  https://www.travelandleisure.com/attractions/museums-galleries/museums-with-virtual-tours
Google Arts and Culture:  https://archpaper.com/2020/03/google-arts-culture-over-500-virtual-museums/#gallery-0-slide-0
EDUCATION
Best Long Form Journalism: www.longform.org
TED Talks: https://www.ted.com/talks
RELIGION

Some institutions have online viewing options
GENEALOGY
Family Tree magazine is offering a free copy of their latest issue.  http://bit.ly./2UbEL0k
---
Volunteer News
The annual volunteer luncheon scheduled for April 22 is postponed. This does not mean staff are any less appreciative of the fantastic work and enormous time and energy all of our volunteers give. Here are the results of our recent volunteer survey. We sent 376 surveys and got 122 responses.
What features are most important in age-friendly businesses?
Places to sit and rest (68).  A clean restroom that's accessible and open to the public with high toilets (47). Live customer service available by phone (42). Wide unobstructed aisles that can accommodate wheelchairs, walkers and two carts passing each other (37).
Good lighting (36), automatic doors (31), helpful, patient trained staff (28), easy to read signage (27), sidewalks clear of snow and ice (21).
Suggestions: designated parking, sidewalks free of sandwich boards, tables and chairs; help carrying bundles, delivery, guides at entry.
Age of respondents:  71-80 (35), 61-80 (27), 81-90 (25), 90+ (7).
Years as a volunteer at the Center: 1-3 (26), 5-9 (24), 13+ (14).
Volunteer work: Food pantry (23), craft fair (12), mailing team (12), gift cart (11).
---
Staying Fit
We understand that staying fit in a limited space at home is challenging but it has never been more important.  As we work to find ways we can exercise together, watch this space.
https://www.elon.edu/u/bft/wellness/wp-content/uploads/sites/753/2018/03/Computer-and-Desk-Stretches.pdf
The YMCA has free online groups including yoga and tai chi.  You don't have to be a member:  https://ymca360.org
Planet Fitness has free videos with surprise guests:  https://www.planetfitness.com/united-we-move
Check with your doctor first.
---
Mindfulness
As we practice social distancing, this can be a time to reflect on ourselves and our relationship with the world. This story is adapted from William Martin's book The Tao of Forgiveness, which uses parables, discussions and meditation. They focus on building our capacity to reflect on the way we think about and interact with the world.
Already There
There is nowhere to go for forgiveness
"For many years, John would come and stand in front of the gate marked "This way to Forgiveness." It was a large wrought iron gate in an electrified fence. Both gate and fence were marked with a large ominous sign that warned: "Danger – High Voltage."
But John kept coming back. He could see through the gate into a paradise of green forests, cascading streams and fertile fields. The sight of such nurture and luxury just out of reach made life on his side of the fence more and more miserable. He looked around at the wilderness on his side and flt a deep despair at the parched, barren landscape. He longed to get across the fence, through the gate, somehow to gain entrance to the paradise beyond.
Finally one day he realized he would rather be dead than continue to live with such torment. Taking a deep breath, he reached out and pushed against the electrified bars of the gate.  It swung open easily, no shock, no searing current. He stood transfixed for a moment, then slowly walked through the open gate into the welcoming fields.
The warm sun fell on his face and the gentle breeze soothed the warmth just enough. Delicious smells drifted into his nose and his eyes took in a land even more beautiful than what he had seen through the bars. Sighing in relief, he turned to look back at the wilderness from which he had escaped and saw nothing but the same beautiful countryside as far as the eye could see – – no fence, no gate, no wilderness.
DISCUSSION: The human brain is marvelous. It sorts and categorizes the world, categorizing every new experience by making connections with the wealth of memory it has stored. The categories by which we come to understand the world can be referred to as the "conditioned mind." Always present, the conditioned mind is the lens through which we view all of our experiences. When we are aware of the role our perspective plays in shaping our understanding of the world and ourselves, we can see what is happening around us and within us even more fully. Sometimes this can even change the meaning of an experience or allow us to notice something we had previously held at arm's length. In this way, we can continue to grow our selves.
ACTIVITY:  When you find yourself sitting or walking, you may notice that you gaze tends to shift downwards. Challenge yourself to notice when this is happening and to physically look up. When you do, try to do the following:
1. Notice where you are right now in this moment
2. Notice where you were in your mind
Choose one object nearby to you and focus on it, noticing everything you can about its shape, its color and anything else you can see.
MEDITATION: Is there a gate between me and joy? Am I forever outside or am I already home? Do I need forgiveness or am I already forgiven? Do I need to forgive or merely open my eyes?
---
Brookline Food Pantry Hours
Brookline Food Pantry at St. Paul's Church, 15 St. Paul Street  WEDNESDAYS 3-6 pm, THURSDAYS 11-2 pm
Brookline Food Pantry at 55A Egmont Street, Community Room  THURSDAYS 3-7 pm, SATURDAYS 10-1 pm
Brookline Food Pantry at 226 High Street, Community Room TUESDAYS 3-7 pm
The Pantry is open with new procedures. Clients can no longer come in to drop off donations or shop. You will wait at the door and get pre-packed bags of perishables and non perishables. No ID is needed and you do not need to call ahead. No documentation is needed. If you cannot get to the Pantry, call Kate Jovin: 617. 730. 2751 or kJovin@brooklinema.gov for the possibility of home delivery.
---
Federal Trade Commission: Scams Right Now
This information is from the Federal Trade Commission.  https://consumer.ftc.gov/features/coronavirus-scams-what-ftc-doing
1. Hang up on robo calls. Don't press numbers and don't say "yes" ever.
2. Vaccine and home test kits do not exist.
3. Deal only with trusted sources. Don't share information that hasn't been verified.
4. Online, know your source for online cleaning, health and medical supplies. If they claim they have them, they probably don't.
5. Don't click links. Ever
6. Do your homework about donations to charities and crowdfunding. Don't send cash, gift card or wires ever.
---
Brookline Bees Quilters Tuesdays
The Brookline Bees are meeting online weekly while the Center is closed. While we want to keep everyone safe, we also want to stay connected!  It is fun to chat together and share what we are working on at home. Feel free to join us.  Write to brooklinebeehive@gmail.com for connection details. 
 Here are a few suggestions for things to do in the meantime at home:
 1. Make masks for nursing homes and any friends who might need them. Masks are in short supply for purchase, but you can make them easily. See instructions at https://freesewing.org/blog/facemask-frenzy/.
 2. Make an easy blanket from fleece. It is    possible to buy fleece online and have it   delivered to you. It comes 60 inches wide. Cut it to the size you want, fringe the ends  if you wish. No sewing required. Regular washing will kill germs and viruses.
 4. Repair clothing—fix tears, fix ripped seams, shorten those slacks.
 5. Stay well, and keep in touch with others by phone and online meetings.
---
Elizabeth Pollock, president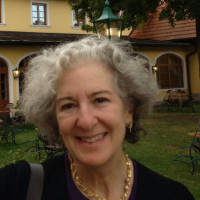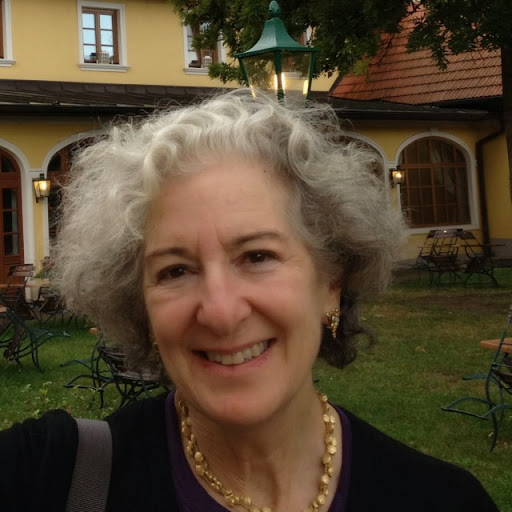 As a Brookline resident, I too am receiving alerts to stay at home and practice social distancing. The outbreak concerns me because of the potential impact on our older residents. We have a new development to help keep you safe.

We are launching an initiative called Neighbors Helping Neighbors. We know how important social connections are especially as we age. We want everyone to be aware of our less active neighbors and reach out to them and help as needed. A phone call, greeting outside, an offer to run an errand can make the difference between loneliness and feeling connected.  All parties benefit. If you'd like to be part of our Neighbors Helping Neighbors network, call us at 617. 730. 2777 or write our volunteer coordinator, Patricia Burns pburns@brooklinema.gov 
People have asked what they can do to help so thank you for being part of the solution. If you'd like to support us by funding our safety net programs, please use our Paypal button at the top right. Your contribution is deeply appreciated.
While we're closed, staff will answer questions. Leave us a message: 617. 730. 2777.  If you're having a medical emergency, call 911.  We will keep in touch as things evolve. Thank you for your continued support of our mission and our work.
I care deeply about the future of the Center and so I have included it in my estate planning. Perhaps you'd like to do that as well.  It's relatively easy – see below for suggested bequest language.  You may also consider making the Center a beneficiary of your life insurance policy, IRA or 401K. If you're over 70 1/2, you can apply part or all of your Required Minimum Distribution (RMD) tax free to the Center.  By planning ahead now, you can help ensure a vital Senior Center  for years to come.  Be sure to let us know that you've included us in your will or trust so we can recognize your generosity and include you in our Ambassador Club.  I, the Board and the entire Center family thank you!
Suggested bequest language for giving:  "I give $___  (or percent of my estate or percent of the remainder of my estate) to Brookline Multi-Service Senior Center Corp (EIN 04-2719972), a Massachusetts non-profit corporation, located at 93 Winchester St, Brookline, MA 02446 to be used for general purposes."   Please consult your lawyer or financial advisor
– – with much appreciation, Betsy Pollock
---
News
Dr. Suzanne Salamon is chief associate of clinical geriatrics at Beth Israel Deaconess Medical Center and a columnist for the Center. Dr. Salamon's articles about coronavirus:  https://www.brooklineseniorcenter.org/resources/
– – – – – – – – – –
AGE FRIENDLY BUSINESSES

Be one:  http://www.brooklinecan.org/age_friendly_business.html
– – – – – – – – – –
WONDER WOMAN, RUTHANN DOBEK:  
wickedlocal.com/news/20180315/ruthann-dobek-brookline-senior-centers-wonder-woman
– – – – – – – – – –
BOSTON 25 TV: SHOP PROGRAM
http://www.fox25boston.com/news/shopping-for-seniors-brookline-program-creates-bond-between-seniors-students/704932381
– – – – – – – – – –
NEWSLETTER
– – Find the newsletter here, at the library, Town Hall, banks, Stop & Shop on Harvard, Star Market on Beacon and Brookline Booksmith.  The best way to get one is subscribe: for $10 we'll mail it to you for a year.  If you're a retailer with space for newsletters, call us.  We deliver.  Advertise with us:  Click for ad specs
– – – – – – – – – –
PLANNED GIVING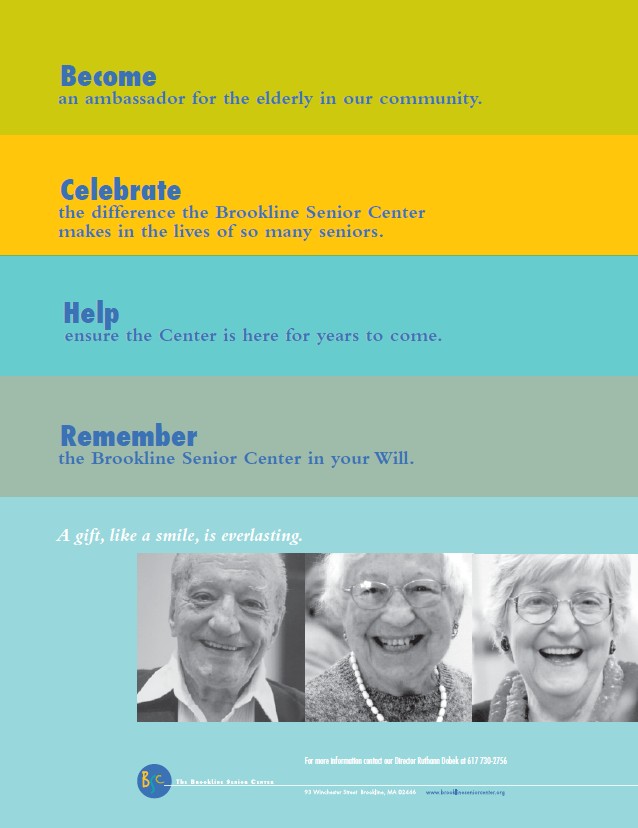 – – Consider leaving a legacy to the Senior Center.  Your bequest is a gift of hope.  Please call Ruthann Dobek, director:  617. 730. 2756 and help us secure a bright future. Brookline Multi-Service Senior Center Corp  (EIN 04-2719972), a Massachusetts non profit corporation.