Honoring the wisdom that comes with age
SEPTEMBER
---
Ruthann Dobek, director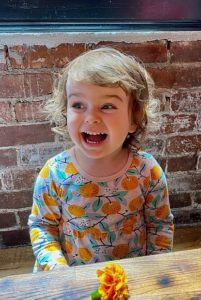 Josie is 2!
At the end of August, I celebrated my 38th year at the Council on Aging. I have devoted my career to passionately advocating for older adults. The COVID‐19 pandemic has put a spotlight on how vulnerable and in need of programs and services our older adults are. The last 18 months have instilled a fierce fight for the vulnerable in our community. I now worry more about potential budget cuts. I now worry more about ageism. I now worry more about the isolated and economically disadvantaged. I know many of you share my concerns and are eager to work together. I appreciate the community's effort in making Brookline a great place to live.
The four "E's" celebrated by National Councils on Aging  and National Institute of Senior Centers  to promote the theme, "Masters of Aging," are: EMPOWER, ENLIGHTEN, ENGAGE, ENRICH. These are inspirational words that I use to set goals and objectives for the Brookline Senior Center. My vision is to create a Senior Center that does indeed empower, enlighten, engage and enrich.
I am concerned about variants, the flu season and cold weather. The best safeguards continue to be getting vaccinated for the virus and the seasonal flu, wearing a mask, and keeping physical distance. The Senior Center monitors public health recommendations. We are vigilant and flexible in our responses. We continue to offer a variety of in‐person and online programs. We recommend that you keep up‐to‐date by checking here or contacting Program Manager Jamie Jensen at jjensen@brooklinema.gov or 617. 730. 2753. Thank you for your patience and cooperation.
September is a great time of year; the weather is glorious and the trees begin to wear their beautiful fall colors. I know that I'm going to take advantage of the beautiful days when I am still able to walk in comfort outdoors. Enjoy the month. – – Ruthann Dobek, LICSW
---
WHAT'S NEWS
CLICK HERE FOR THE SEPTEMBER newsletter online:  https://www.brooklinema.gov/Archive.aspx?AMID=37
WELCOME:  Kaila Atkins, our new REAP coordinator. She is working on the  tax work-off program, job skills and program assistance.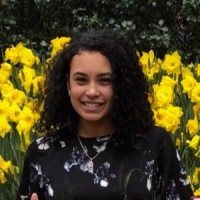 Kaila Atkins
FAREWELL: Kate Jovin, clinical social worker.  We wish you all the best in your new venture.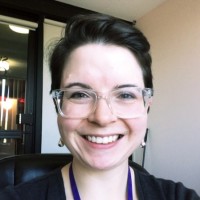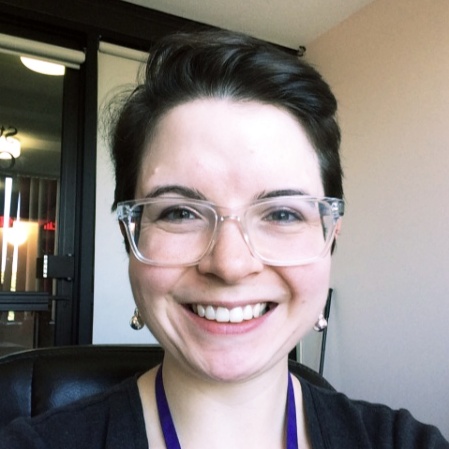 Kate Jovin
---
We have in‐person and virtual programming. Check the location or link of the program you wish to attend before you register or come over.
1.The Center has the highest level filters using 100% outside air. All rooms are designed for good ventilation. Brookline's Building Department monitors the HVAC system to be in compliance with the CDC.
2. We will not ask about your vaccination status. If you need one, call us.
3. ALL MASKS HERE AND EVERYWHERE:  Vaccinated and non-vaccinated people must wear masks and distance indoors and out. Masks are required everywhere:  ride shares, livery, taxis, MBTA, commuter rail and stations, healthcare and rehab settings, Town buildings, restaurants and retail.

---
CLICK HERE FOR Center Connections – Fall 2021   
Read about our Fall fundraiser, the president's letter, volunteers at work, Senator Creem to the rescue, shouting down ageism, food safety net, losing Frank Caro, Zumba, Etsy
---
Help wanted: A curator to showcase and coordinate our exhibits (4-6/year). Work with the program manager to identify and assist artists with installations. Create press releases and coordinate receptions and gallery talks.  Ideal candidates have an art or curatorial background. Annual stipend.  Jamie Jensen  617. 730. 2753  jjensen@brooklinema.gov
---
SEPTEMBER/OCTOBER EVENTS
◊
◊
---
Watercolor Workshop, 9/21
Hilary Tolan leads a class on painting tea cups that's suitable for beginners and experienced artists. Gather these materials ahead:  regular #2 pencil, eraser, sharpener, Sharpie markers (thin and regular), 2-3 pieces of watercolor paper, scrap paper, watercolor set, #8 and #2 and/or #4 brushes, water cup, paper towels, color pencils and/or watercolor pencils, print out of tea cup and/or your favorite tea cup or mug;
Class is Tuesday, September 21 at 1:30 on Zoom.
REGISTER:  Jamie Jensen   617. 730. 2753   jjensen@brooklinema.gov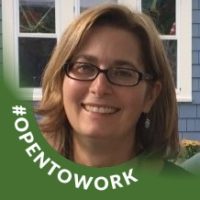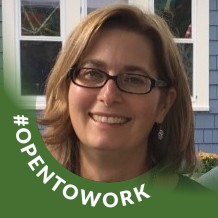 Hilary Tolan
---
Memory Connections Cafe, 9/22
People with early memory challenges and their care partners connect through socializing and programming Wednesday, September 22 from 1:30-3:00 pm on Zoom.
REGISTER:  Jamie Jensen  617. 730. 2753    jjensen@brooklinema.gov
---
Great Love Songs – Part 1,  9/27
John Clark is here with great American love songs, Monday, September 27 at 1.  In this first seminar:  Hoagy Carmichael, Cole Porter, Rodgers, Hammerstein, Tony Bennett, Presley, Sinatra, Rod Stewart, Willie Nelson, the Beatles.
REGISTER:  617. 730. 2770

John Clark
---
Pam Steinfeld '70s Concert, 9/29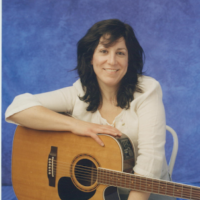 Pam Steinfeld
Singer song writer Pam Steinfeld is here Wednesday, September 29 at 1 pm. She plays the 70s songs of James Taylor, Carly Simon and Carole King on piano and guitar. Steinfeld was nominated for "Best Debut Recording" and "Best Contemporary Folk Album" by Washington Area Music Association along with 20 songwriting awards.   She is president of https://steinfeldcommunications.com/   in Needham.
REGISTER:  617. 730. 2770
---
Legal Clinic, 9/30
MetroWest Legal Services provides free half-hour phone consults Thursday, September 30 from 12:00-4:00.  Issues of housing, public benefits, social security, durable power of attorney, health care proxy, probate, Medicaid, nursing home, domestic relations, consumer and bankruptcy.  When you register, one sentence about your issue.  Confidential and private.
REGISTER:  Jamie Jensen  617. 730. 2754  jjensen@brooklinema.gov
---
Flu Clinic, 10/18
New flu clinic here on Monday, October 18 from 9:00-1:00 pm. The new provider is downtown Walgreens
REGISTER!  617. 730. 2770
---
Brookline Bazaar, 10/28
In place of the Holiday Craft Fair, we're doing a Brookline Bazaar, Thursday, October 28 from 1:00-6:00 pm. Gifts made by our crafty crafters, boutique items and some of our Etsy gear. All proceeds, as usual, benefit our programs and services.
---
---
SEPTEMBER Food Pantries
CHANGE United Parish, 210 Harvard  – –  WEDNESDAYS 2-5 pm ONLY
55A Egmont Street, Community – –  THURSDAYS 3-7 pm, SATURDAYS 10-1 pm
226 High Street, Community Room – – TUESDAYS 3-7 pm
CALL   617. 800. 5339
WRITE     brooklinefoodpantry@gmail.com
VISIT     https://www.brooklinefoodpantry.org
RECEIVE   prepacked bags of perishable and non-perishables. Everyone waits outside. Wear your mask.
---
SEPTEMBER Lunch and Food Commodity
SPRINGWELL LUNCH WEEKDAYS

Take your Springwell lunch home OR eat it here in the dining room.
We need to know one business day in advance before 10:30 am if you want it packed to go or heated to eat here. Sorry, no changes on the lunch day.
You don't have to commit to one way for the month. You just need to let us know one day ahead.
CALL  Kristine Farley     617. 730. 2747   by 10:30 am ONE BUSINESS DAY ahead
SEE the menu for SEPTEMBER in the newsletter, pages 20 and 21:  https://www.brooklinema.gov/Archive.aspx?AMID=37 
NOW   Cash donations accepted: $2/meal
PICKUP  On the third floor, every weekday from 12-12:30
_ _ _ _ _ _ _ _ _ _
FOOD COMMODITY: Next distribution is WEDNESDAY, SEPTEMBER 15.  If you're over 60 and eligible, get 35 pounds of shelf stable food the third Wednesday of each month. Pickup is by appointment outside.
REGISTER: 617. 730. 2753    Jamie Jensen  jjensen@brooklinema.gov
---
Brookline Farmers Market Thursdays
The Brookline Farmers Market is at the Centre Street west parking lot behind the Coolidge Corner Theater every Thursday 1:30-6:30. Wear your mask, keep your distance, bring a bag.  https://www.brooklinefarmersmarket.com/
---
Greater Boston Chinese Golden Age Center
Greater Boston Chinese Golden Age Center, our online partners, are offering tai chi, line dancing, painting and more.  CALL:  Sophia Ding: 857-990-3316 and VISIT:  https://gbcgac.org/
---
Emily Brenner Dance Fitness/Yoga
Saturdays from 11-11:45 am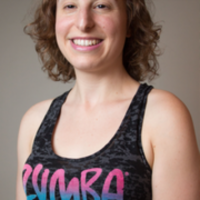 Emily Brenner, our Zumba Gold instructor, has a free class Saturday mornings. She also offers donation based classes throughout the week:
Monday: 10 am Zumba®
Tuesday: 10 am Strength/Low-Impact fitness (chair suggested, light hand weights or cans/water bottles as light weights are optional)
Wednesday: 10 am Let Your Yoga Dance®
Thursday: 5 pm All levels Fitness (weights optional)
WRITE   emily.brenner@comcast.net
---
SEPTEMBER at Welcome Home Pantry
Welcome Home is a "home goods pantry in Newton that accepts and provides new and gently used housewares in good working condition." Right now we urgently need towels, pots, pans, blankets. See the website for what we take. You donate goods or make a wish list to ask for what you need:  No forms, no fees.
NO baby goods, NO bed skirts, NO mattress pads, NO books, NO clothing, NO toys, NO vases, NO wine glasses, NO computer gear, NO hangers, no stains, no chips, no tears

WRITE: welcomehomemass@gmail.com
CALL:   617. 454. 4795
SEPTEMBER DROP OFF – –  RESERVATIONS ARE A MUST
MONDAYS   1-2 pm
WEDNESDAYS   2-3 pm
Arrive at Welcome Home (Trinity Church, Furber Lane, Newton Centre) at your appointed time. We take the items we can accept from your car.
https://www.welcomehomemass.org/
---
Brookline Safety Net
A program of the Brookline Community Foundation and the Senior Center, the Safety Net helps residents and others in neighboring towns meet basic needs of food, housing, utilities and transportation.  Call the Foundation: 617. 277. 8107      If you can make a donation, your support could make all the difference to a neighbor in need: https://www.brooklinecenter.org/our-impact/safety-net-community
---
Elizabeth Pollock, president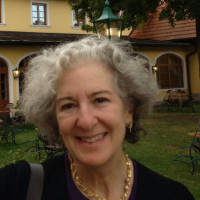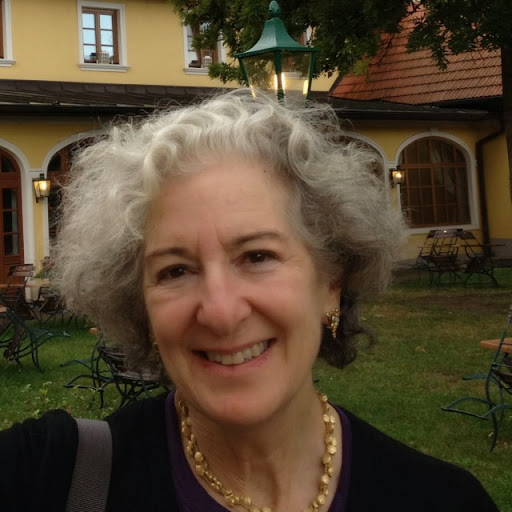 So many of you have responded to our recent request for donations. You have all made my day! I am so proud of our community's response to our vulnerable adults and to help offset the increased financial cuts we are facing. Your donations will be included in our efforts to sustain some of our transportation programs and staffing. Every dollar is a lifesaver. It is gratifying to know that you and many others care about our community. As an essential organization, the demands on our services have increased. Your support inspires us, even as we work harder to resolve crises and provide critical services. Thank you! Stay safe! And let us know if we can be of help to you or anyone you know. Warm regards – – Betsy Pollock, LICSW, president
Please consider a donation by sending a check or at Paypal above right to make a tax-deductible donation. Your generosity is appreciated. 

Suggested bequest language for giving:  "I give $___  (or percent of my estate or percent of the remainder of my estate) to Brookline Multi-Service Senior Center Corp (EIN 04-2719972), a Massachusetts non-profit corporation, located at 93 Winchester St, Brookline, MA 02446 to be used for general purposes."   Please consult your lawyer or financial advisor

---
News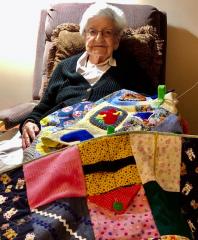 Agnes Rogers models the amazing Fiddle Quilts made by Joyce Graff and the Brookline Bees. The group meets here Tuesdays at 10:30.
– – – – – – – – – – – – – – – –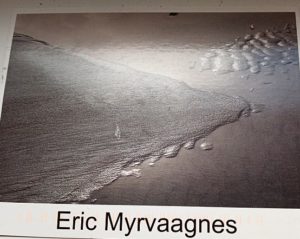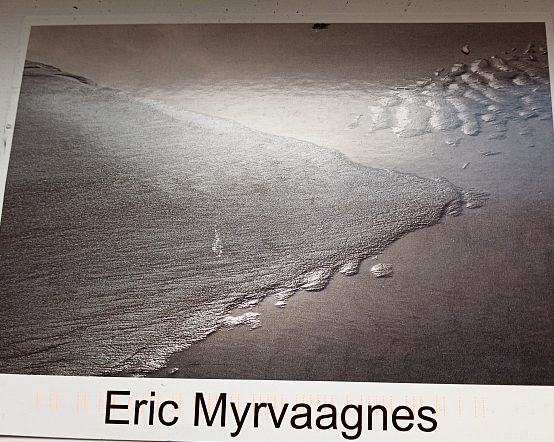 GALLERY93 EXHIBIT:  Photographs by Eric Myrvaagnes through November 15.
_ _ _ _ _ _ _ _ _ _
FREE TABLET AND SERVICE:  Brookline has a new program funded by a grant from the Metropolitan Area Planning Council. Get a free tablet and a year of free internet service.  Income eligible. Phone and in-person support.
CALL   Maria Foster   617. 730. 2644   mfoster@brooklinema.gov
– – – – – – – – – –
READ THE SEPTEMBER NEWSLETTER  – –  https://www.brooklinema.gov/Archive.aspx?AMID=37      The best way to get one is to subscribe: $10/year.  (If you're a retailer with space for newsletters, call us.  We deliver.)  Advertise:  ad specs
_ _ _ _ _ _ _ _ _ _
AGE FRIENDLY BUSINESSES

Be one: http://www.brooklinecan.org/age_friendly_business.html
– – – – – – – – – –
WONDER WOMAN, RUTHANN DOBEK:  
wickedlocal.com/news/20180315/ruthann-dobek-brookline-senior-centers-wonder-woman
– – – – – – – – – –
BOSTON 25 TV: SHOP PROGRAM
http://www.fox25boston.com/news/shopping-for-seniors-brookline-program-creates-bond-between-seniors-students/704932381
– – – – – – – – – –
PLANNED GIVING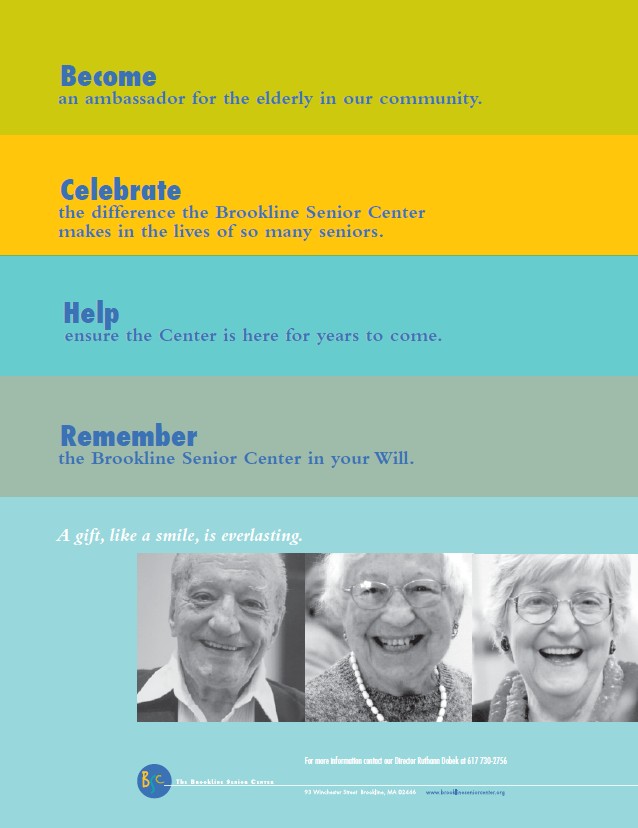 – – Consider a legacy to the Senior Center.  Your bequest is a gift of hope.  CALL Ruthann Dobek, director:  617. 730. 2756 to help us secure a bright future. Brookline Multi-Service Senior Center Corp  (EIN 04-2719972), a Massachusetts non-profit corporation.