Honoring the wisdom that comes with age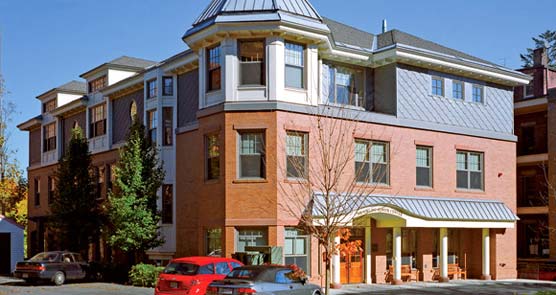 Ruthann Dobek, director
Come in and enjoy our programs all summer.  We are cool.
Monday, July 24  REAP presents Generation 2 Generation from Encore Boston Movement (Operation Able, ReServe, 826 Boston, Playworks Mass Dept of Children and Families, Jumpstart, Generations Inc, Big Brothers Big Sisters).  STAND UP FOR KIDS: Panel presentation about volunteering with and mentoring with young people.  Networking, refreshments from  1-3 pm.  Free, register with Deidre Waxman:  617. 730. 2767    dwaxman@brooklinema.gov
Monday, July 31  First meeting of the holiday craft fair (November) committee at 1.
Vibrant Assistive Technology Program
Mass Association for the Blind and Visually Impaired announces the VIBRANT program together with the Centers on Aging and our Center.  It's about assistive technology.  If you're losing sight, we'll train you on technology to help.  Assistive is hardware or software to help with cooking, cleaning, shopping, reading, TV, creating spreadsheets, banking, travel, health and fitness.  If you have low vision or are blind, reach out.
Assessments are done by Sassy Outwater, our assistive technology coordinator.  You'll be matched with a volunteer for training on screen magnification, text aloud, shopping online.  Call 617. 780. 9037 or email:  SOutwater@mabcommunity.org       You may also meet her (below) here Wednesday and Thursday afternoons in the computer lab.
Whatever your interests, get to know us.  Stay connected with our programs and services.  We're here to help fill your days with creative activities and new friends whether it's exercising, volunteering or learning something new.  Our gym has new gear and great staff.   Stop in 8:30-4:30.   And take a hike, or dance, lift weights, walk, yoga.  For every minute you exercise, you add seven minutes to your life, so says Harvard School of Public Health.
What's the difference between the Council on Aging and the Senior Center?  The Council is a municipal department of the Town of Brookline.  The Senior Center is the building.  And then there's the Brookline Multi-Service Center Corporation.  That's our official name for the non-profit that raises funds.  The official name is unwieldy so we ask you to make checks out to Brookline Senior Center.  And, the Town's budget for us covers 70% of our total costs.  The non-profit raises money to pay for the rest.  30% of our budget comes from you.  In this fiscal year, which ended June 30, private donations were $241,000.  Here's how we spent part of it: – – – $33,000 to the Fitness Program classes for 368 participants and scholarships – – – $59,000 for a new van:  $27,000 for the driver and gas for 2,987 rides and – – – $27,000 for programs, supplies and food
Our Volunteer of the Year is Barbara Kean (photo).  The award was presented at the volunteer lunch.  Barbara is an ambassador for us who exemplifies kindness and concern.  Certificates were given to volunteers Corey Cohen, Frank d'Entremont, Rita d'Entremont, Regina Frawley, Carol Fullerton, Phil Fullerton, Rhona Hirschowitz, Charlotte Millman, Michelle Moshin, Fran Pechenick, Vera Sharma, Eleanor Small, Muriel Stark, David Weinberg, Louise Weinberg, Ada White, Roberta Winitzer.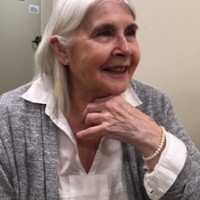 "When the law firm she worked for closed, she was devastated. After six months, she decided to come to the BSC. She remembers opening the front door and feeling, "When one door closes, another door opens". When asked what she likes best, Barbara said the kind people. She said that it is a place that makes her happy, that she loves the classes and the good feeling she gets when she's here."
Our Community Partner of the Year is Goddard House.
The nominating committee of the Council on Aging meets in August to consider new members.  If you want to serve or nominate someone, contact Ruthann Dobek    rdobek@brooklinema.gov 
Brookline Tax Work Program began July 1.  Seniors over 60 who own a home in Brookline with income under $54,750 in 2016 can apply.  Work 125 hours from July-March for a Town department and receive a property tax reduction of $1,250.
---
My Life, My Health Workshop, through 8/17
Six week workshop Thursdays through August 17 from 1-3:30 pm.  From Stanford University Medical Center comes a program to help people living with one or more chronic conditions as patients or caretakers.  Learn good eating habits, exercise, emotions, stress, depression, pain, relaxation, sleep and talking to doctors.  Program presented by Springwell.  Free.  Buy "Living a Healthy Life with Chronic Conditions" for $15 when you register:   617. 730. 2777
---
Arthritis Walk Program, through 8/18
The Arthritis Foundation's Walk with Ease program via Brookline Recreation:  One-hour classes are Monday, Wednesday and Friday from 10-11 at Downes Field track at Pond Avenue and Jamaica Road.  Program began July 10 and runs through August 18.  Free.  Transportation from the Center is available for the first 13 people.  Register with Sara at Brookline Recreation:  617. 730. 2082
---
July Health Screenings

Barbara Westley, public health nurse, Brookline Public Health Department

Thursday, July 20 – – Blood pressure screening by Barbara Westley, RN here 1-2 pm
Thursday, July 20 – – Brookline Hearing Services is here from 1-2 for free routine cleaning and counseling.  Batteries: $5/pack
Wednesday, July 26 – – Blood pressure screening by Barbara Westley, RN at O'Shea House, 61 Park St 1-2
Podiatry Clinic – – Routine foot care with Dr. John McLaughlin: $40.  Call for appointment:  617. 730. 2777
---
Bereavement Support: 7/26, 8/2, 8/9
For those who lost a loved one in the last year, join us Wednesdays July 26, August 2 and August 9.  Deidre Waxman:  617. 730. 2767       Participants will be screened by phone
---
Senior Chorus Concert, 7/20
Annual summer concert by the Senior Chorus Thursday, July 20 at 1.  Treats follow.  Register:  617. 730. 2770
---
Andrew Budson, MD on Memory, 7/25
Professor of neurology at Boston University School of Medicine Andrew Budson talks about his new book:  "Seven Steps to Managing Your Memory; What's Normal, What's Not" Tuesday, July 25 at 6:30.  Join him at Goddard House Assisted Living, 165 Chestnut St, Brookline.  Reception: 6 pm.  RSVP:  Michaela Barrows    617. 730. 8500 x 130  –  Sponsored by Goddard House and Boston University Alzheimer's Disease Center             mbarrows@goddardhouse.org      
---
Book Art Workshop, 7/26
Brookline librarian Robin Brenner is here Wednesday, July 26 at 1 to teach you the basics of making art from books.  Think paper folding and creative cutting.  You get materials to make a small ornament.  Register:  617. 730. 2770
---
Free Fridays from Highland St Foundation
"Free Fun Fridays offer visitors no-cost admission to venues in Massachusetts. It was created to increase access and enrichment opportunities for children and families every Friday through the end of August."            Highland Street Foundation
July 21
Museum of Fine Arts, Boston (MFA)
Tanglewood
Boston Athenaeum
The Museum of the NCAAA
Fruitlands Museum, The Trustees
Spellman Museum of Stamps and Postal History
Lynn Museum
Hancock Shaker Village
Sandwich Glass Museum
July 28
JFK Presidential Library and Museum
Commonwealth Museum
Arnold Arboretum
The Eric Carle Museum
Berkshire Theatre Group
Historic Deerfield
Cape Cod Museum of Art
Wenham Museum
Tower Hill Botanic Garden
August 4
Commonwealth Shakespeare Company
Old State House
The Greenway Carousel
Fort Devens Museum
Children's Museum at Holyoke
International Volleyball Hall of Fame
The Old Manse, The Trustees
JFK Hyannis Museum
August 11
Franklin Park Zoo
Fuller Craft Museum
Cape Cod Maritime Museum
Worcester Historical Museum
Griffin Museum of Photography
Fitchburg Art Museum
Jacob's Pillow Dance
Smith College Museum of Art
Naumkeag, The Trustees
August 18
The Institute of Contemporary Art, Boston (ICA)
Old Sturbridge Village
Freedom Trail® Foundation
Buttonwoods Park Zoo
Cape Cod Children's Museum
Concord Museum
Berkshire Museum
Emily Dickinson Museum
August 25
Boston Harbor Islands National and State Park
USS Constitution Museum
Plimoth Plantation
MASS MoCA
Nantucket Whaling Museum
The Children's Museum of Greater Fall River
Museum of African American History
Cape Cod Museum of Natural History
Heritage Museums and Gardens
---
Computer Session Tuesdays
Dan Siagel is back with half hour one to one sessions Tuesdays from 2-4 pm in the lab.  He helps with basic PC skills, Smartphones Apple and Android.  Info:  Olga Sliwa 617. 730. 2768        To make an appointment:  617. 730. 2777
---
Elizabeth Pollock, president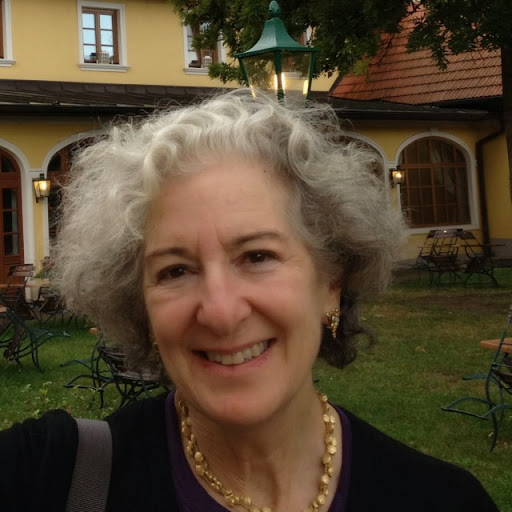 Help a friend afford a Fitness Center membership.  We're seeking donors to help others with scholarships.  It's $35/month and $420/year.  Our fiscal year ends June 30.  Your help will sustain these programs.
Last year the endowment fund donated $47,000 to the operations budget.  By 2020 we want to double our endowment.  Areas that need your help include transportation, specifically the van and drivers.  A legacy donation supports programs and the physical plant.  We thank you.

"Exercise is the only thing that helps everything associated with aging," says Janice Schwartz, MD, professor of medicine at UC, San Francisco.  Look for better physical health and memory.   We hope you'll look into our fitness center and ping pong program.  If you can, help us with scholarships to the fitness center.  We're grateful to Bay State Federal Savings Charitable Foundation for their donation.
I care deeply about the future of the Center and so I have included it in my estate planning. Endowments help ensure the future of the organization with reserves. We're hoping to double our endowment by 2018. You can contribute directly or put the Brookline Senior Center in your will.  Gifts of $1,000 will be added to our Wall of Honor.  Be sure to let us know you've included us in your will or trust so we can recognize you in our Ambassador Club.  ***   "I give $___ to Brookline Multi-Service Senior Center Corp (EIN 04-2719972), a Massachusetts non-profit corporation, located at 93 Winchester St, Brookline, MA 02445 to be used for general purposes." – – Consult your lawyer or financial advisor
---
News
 
Mixed media by Evelyn Berde:  A Passion for Color  through August 31 in Gallery 93, second floor
– – – – – – – – – – – – – – – –
Arlene Stern
director, Brookline Council on Aging  1980-2002
Because of Arlene Stern's advocacy, the Council on Aging was established as a professional elder care agency that hired dedicated social workers to support Brookline elders.  With the generosity of her husband Roger Stern, and with her leadership, our Center was built.  It is a state of the art organization.  Arlene's sense of humor, her feistiness and tenacity continue to sustain us.  We miss her.
– – – – – – – – – – – – – – – – –
Artist Gary Chen gussies the van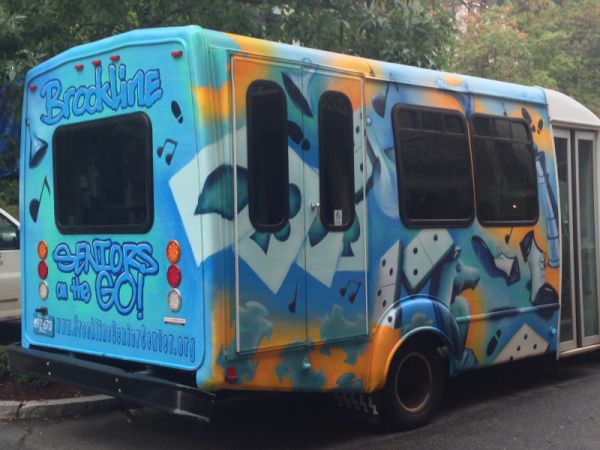 – – photo by Mary Nguyen
Thanks a million, Artists for Humanity!   
– – – – – – – –
Newsletter
– – Find the newsletter at the library, Town Hall, banks, Stop & Shop, Star Market on Beacon and the Brookline Booksmith.  The best way to be sure you get one is to subscribe: for $10 we'll mail it to you for a year.  If you're a retailer with space for a stack of newsletters, call us.  We deliver.  Be an advertiser:  Click for ad specs
Planned Giving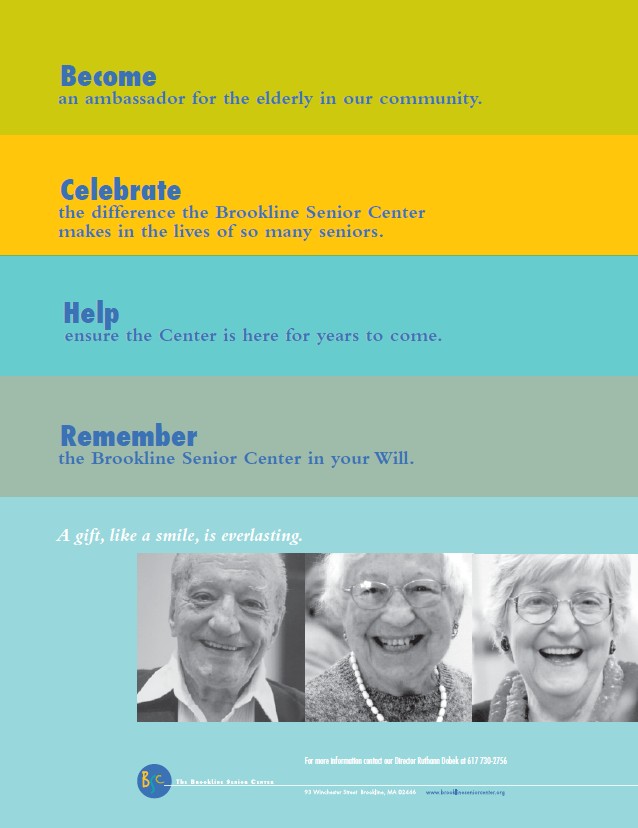 – – Consider leaving a legacy to the Senior Center.  Your bequest is a gift of hope.  Please call Ruthann Dobek, director:  617. 730. 2756 and help us secure a bright future
– –