Mission/ Annual Report
Mission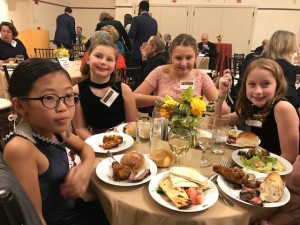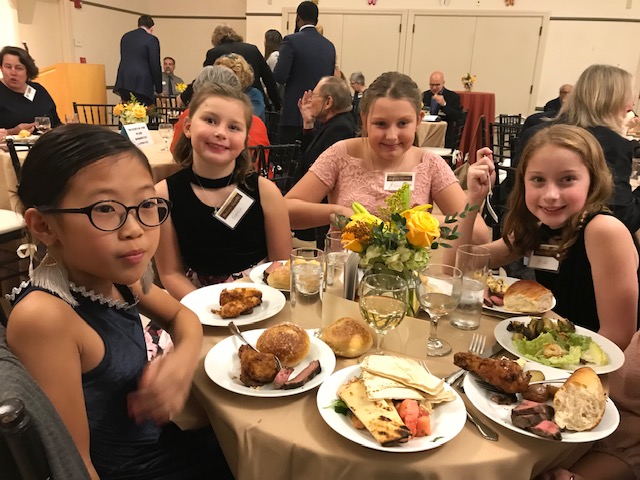 We provide a range of programs and services in health, arts, nutrition and recreation. Our goal is helping people maintain their independence so they continue to be active members of the community. We believe in enhancing growth and a sense of belonging while encouraging individual contribution and the sharing of life experiences. (Everyone is welcome at the Annual Benefit)
Our teachers, social workers and volunteers provide instruction, assistance and friendship eight hours a day, five days a week. We can't think of a better way to help people stay in their homes than coming out to join our programs.
The Center welcomes everyone regardless of age, income, disability, sexual, ethnic or religious background. We recognize all our program collaborators and are grateful for their support.  Whatever your interests, get to know us.  Stay connected with our programs and services.  We're here to help fill your days with creative activities and new friends whether it's exercising, volunteering or learning something new.  Our gym has new gear and great staff.   Stop in 8:30-4:30.   And take a hike, or dance, lift weights, walk, yoga.  For every minute you exercise, you add seven minutes to your life, so says Harvard School of Public Health.
The Council on Aging and the Brookline Senior Center
The Council is a municipal department of the Town of Brookline.  The Senior Center is the building.  And then there's the Brookline Multi-Service Center Corporation.  That's our official name for the non-profit that raises funds.  (The official name being unwieldy,  we ask for checks to the Brookline Senior Center.)  The Town's budget for us covers 70% of our costs.  The non-profit raises money to pay for the rest.  30% of our budget comes from you.  In 2015 fiscal year, which ended June 30, private donations were $241,000.  Here's how we spent part of it: – – – $33,000 to the Fitness Program classes for 368 participants and scholarships – – – $59,000 for a new van:  $27,000 for the driver and gas for 2,987 rides and – – – $27,000 for programs, supplies and food
History
Brookline real estate developer Roger Stern donated the land on Winchester Street in 1995. Later that year Town Meeting voted to accept the gift and began planning the building. A year later Childs, Bertman & Tseckares was chosen to provide design services. In 1999 Town Meeting authorized $2.7 million in bonds to cover the construction. The Federal Community Development Block Grants program covered the remaining $1.6 million. The Center opened in 2001.
Today
The programs and services provided by the professional staff have grown. Hundreds of people visit each day to finish an art project, stay in shape, meet with friends, play bridge, see a social worker, work in the computer lab and read in the library.  We are a community center: a place to make good friends, find something worthwhile to do, and where you can give back in a way that fosters a sense of belonging.
---
2019 Annual Report to the Town of Brookline
The Brookline Council on Aging is a resource for residents over 60. Our mission is to provide social services that allow people to remain independent. We operate the Senior Center five days a week with some evening and weekend programs.   http://www.BrooklineSeniorCenter.org 
Services
Case management, mental health support
Home care: meal prep, errands, cleaning, shopping
Income tax prep, job search, computer skills, property tax work off
Health: blood pressure, podiatry, hearing, flu clinic, Reiki
Vibrant Assistive program for the blind
Legal clinic
Transportation: taxi discounts, bus, van, TRIPPS, rides to eye appointments, ride sharing
Fuel assistance
Advocacy: SHINE counseling, SNAP food stamps
Food pantry, food commodity program, daily lunch
Fitness center
Medical equipment loans
Memory café
Support groups: bereavement, Alzheimer's
Monthly Newsletter, Elder Resource Guide information and referrals
TRIPPS
TRIPPS helps people transition from driving to not driving.  Maria Foster, our TRIPPS coordinator, addressed growing transportation options in a new white paper that surveyed local taxi discount users.
Party of the Century
24 Brookline area people over the age of 100 were recognized October 15.  The party also honored the 100th birthday of our own Agnes Rogers. Agnes served as chair of the Council and as a result of her advocacy, the Center was created. The oldest celebrant was Dr. Elinor Downs, 108, a retired pediatrician, who is in the memoir writing class.  Music was by the Winikers, and desserts came from New Paris Bakery, which celebrated its own 100th birthday in June.
Tax Advocacy and Financial Assistance
Our tax work off program helps property owners. The Town's chief assessor, Gary McCabe, retired.  Under his tenure, the senior tax work-off program was initiated.
HELP
HELP celebrated its 32nd anniversary as a homemaker service that finds trained workers to assist seniors with meal preparation, errands, cleaning and companionship.  522 people were helped by 80 workers.
Volunteers   
Carol and Phil Fullerton were named volunteers of the year in April for being welcoming ambassadors, and for their work on the gift cart and the holiday craft fair.
Brookline Bank was recognized as our Community Partner for helping to underwrite a new commercial refrigerator.
Tim Sullivan, the Town's supervisor of mail and print operations until he retired in April, was honored as our Unsung Hero.
407 volunteers teach classes along with staffing the food pantry and reception. They are also board members and advisers. Volunteer attorneys staff the monthly legal clinic.
BCAN (Brookline Community Aging Network)
BCAN promotes services and activities that make Brookline a better place to age gracefully.  http://www.BrooklineCan.org
The Age Friendly Business campaign recognizes businesses that are hospitable to older people.
At the annual meeting in September, Brookline residents Carey Goldberg, host of WBUR's CommonHealth and Karen Shiffman, executive producer of "On Point" addressed: Watch Us Network UCAN2. Community awards went to the Kent Street Affordable Senior Housing Committee, the Brookline Climate Action Committee and the Brookline Transportation Board.
Budget
The Town provides about 70% of the operating budget
The Council, with help from its nonprofit, the Brookline Multi Service Senior Center Corp, supplements the balance with federal, state and private grants along with donations and proceeds from the Annual Benefit.
The State continues funding us $12 per elder
Grants
Community Development Block Grants support our taxi discounts
One family foundation underwrites the Drawing for Pleasure class, another supports monthly birthday parties, and a third pays for the volunteer luncheon.
The Brookline Community Foundation helps support the Tuesday food pantry.
Lovin' Spoonfuls donated 84,000 pounds of produce, dairy and whole grains. We are their eighth largest recipient. The pantry serves an average of 100 people each week.
TRIPPS received a grant from the National Council on Aging and Lyft to pilot a rideshare program. Another grant from the Mass Council on Aging provides rideshare training.
A grant from ITN America provides free rides to eye appointments.
Fundraising
Our main focus for fundraising continues to be transportation which gets most of its support from the Annual Benefit.
The Brookline Rotary provides gas and oil for the vans. The driver's salary is covered by our nonprofit.
In October, Senator Cynthia Stone Creem, state majority leader, was honored at the 18th Annual Benefit for her advocacy for older adults. This year she was instrumental in getting a grant for the Alzheimer's Respite Program which provides caregivers a break from caring for an older adult family member.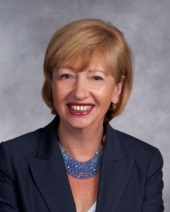 Program Highlights
Lunar New Year and August Moon celebrations
Piatigorsky Foundation concerts
Robert Black's Elvis tribute performance
Black History Month
History of the Nantucket Lightship Service
Brookline Historical Society:  150 Years of Shopping in Coolidge Corner
ArtMatters presentation: "Rembrandt and Vermeer"
"Telling your Story" autobiographical readings
Marie Lavine Memorial Concert
Gallery 93 exhibits
"Remembering JFK" presentation
Massachusetts Bar seminar: Basic Estate Planning
Identity theft and shredding event
"The Upside of Downsizing" presentation
"What can DNA testing do for me" presentation
History of chocolate
Annual Health Care Policy Forum
Election Forum
BrooklineCan program:  Happiness is a choice you make
Mindfulness and the Tao of Forgiveness workshop
Death Café
Staff and Board Updates
Nick Aldin, van driver, left to become a medical translator
Sergio Hernandez, assistant custodian, left to become an engineer
Yolanda Rodriguez continues as chair of the Council of Aging
New associate members of the Council: Saul Feldman, Marcia Goldstein and Soo Moy
Our success is due to the dedication of staff, volunteers and our board.  We're grateful to everyone who helps us make Brookline a desirable place to live.  We look forward to enriching our services and invite the community to get involved.