Mission/ Annual Report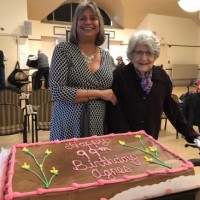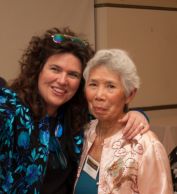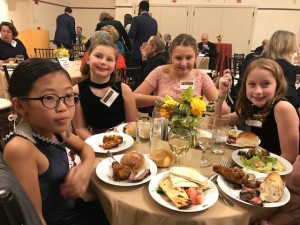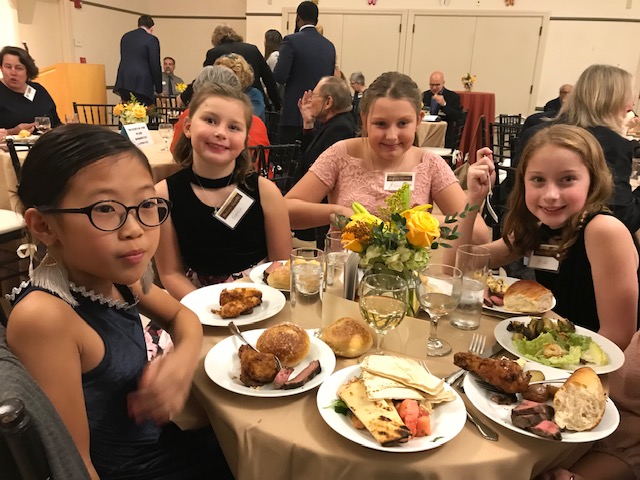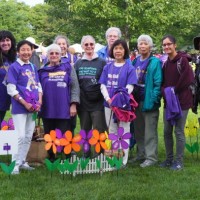 Mission
We provide a range of programs and services in health, arts, nutrition and recreation. Our goal is helping people maintain their independence so they continue to be active members of the community. We believe in enhancing growth and a sense of belonging while encouraging individual contribution and the sharing of life experiences.
Our teachers, social workers and volunteers provide instruction, assistance and friendship eight hours a day, five days a week. We can't think of a better way to help people stay in their homes than coming out to join our programs.
The Center welcomes everyone regardless of age, income, disability, sexual, ethnic or religious background. We recognize all our program collaborators and are grateful for their support.  Whatever your interests, get to know us.  Stay connected with our programs and services.  We're here to help fill your days with creative activities and new friends whether it's exercising, volunteering or learning something new.  Our gym has new gear and great staff.   Stop in 8:30-4:30.   And take a hike, or dance, lift weights, walk, yoga.  For every minute you exercise, you add seven minutes to your life, so says Harvard School of Public Health.
The Council on Aging and the Brookline Senior Center
The Council is a municipal department of the Town of Brookline.  The Senior Center is the building.  And then there's the Brookline Multi-Service Center Corporation.  That's our official name for the non-profit that raises funds.  (The official name being unwieldy,  we ask for checks to the Brookline Senior Center.)  The Town's budget for us covers 70% of our costs.  The non-profit raises money to pay for the rest.  30% of our budget comes from you.  In 2015 fiscal year, which ended June 30, private donations were $241,000.  Here's how we spent part of it: – – – $33,000 to the Fitness Program classes for 368 participants and scholarships – – – $59,000 for a new van:  $27,000 for the driver and gas for 2,987 rides and – – – $27,000 for programs, supplies and food
History
Brookline real estate developer Roger Stern donated the land on Winchester Street in 1995. Later that year Town Meeting voted to accept the gift and began planning the building. A year later Childs, Bertman & Tseckares was chosen to provide design services. In 1999 Town Meeting authorized $2.7 million in bonds to cover the construction. The Federal Community Development Block Grants program covered the remaining $1.6 million. The Center opened in 2001.
Today
The programs and services provided by the professional staff have grown. Hundreds of people visit each day to finish an art project, stay in shape, meet with friends, play bridge, see a social worker, work in the computer lab and read in the library.  We are a community center: a place to make good friends, find something worthwhile to do, and where you can give back in a way that fosters a sense of belonging.
– – – – – – – – – – – – – – –
2017 Annual Report to the Town of Brookline
The Brookline Council on Aging is a resource for residents over 60. Our mission is providing social services that allow people to remain independent. We operate the Senior Center five days a week with some evening and weekend programs.  We also work with Town agencies to provide a rich environment that makes the quality of life better for everyone. http://www.brooklineseniorcenter.org
Services
Geriatric case management, support groups
Home care: meal prep, errands, cleaning, shopping
Income tax preparation, job search, computer skills
Health: blood pressure, podiatry, hearing, flu clinic, Reiki
Legal clinic
Transportation: taxi, bus, van, TRIPPS, iCare
Fuel assistance
Advocacy: social security, SHINE counseling, mental health, SNAP food stamps
Food pantry
Fitness center
Elder Resource Guide
Medical equipment
Monthly News and Events publication
Programs
The Council collaborates with nonprofits, Town departments and local businesses for a variety of programs and services. Programs: books, art, movies, concerts, lectures, health screening.
Highlights:  Chinese New Year, Silver Leaf Gospel Singers, Dance Party USA, Piatigorsky Foundation Concert, Metropolitan Chorale,Stephen Collins's "Comedy, Satire & Farce," "Whistler," Bruce Hambro's "Life & Times of Frank Sinatra," "Cole Porter & Irving Berlin," John Clark's "Poets of Tin Pan Alley," Brookline Open Studios, George Capaccio's "Albert Einstein: Relatively Speaking," Holiday Craft Fair, Gallery 93 Art Shows, Easy Travel, Elks BBQ & Holiday Dinner,Friday Family Flicks,Ukulele Group, Theater Club, Hidden Brookline: Underground Railroad Stops, Boston Women's Heritage lecture, Immigrant Rights forum, Out of the Attic: Maids of 83 Beals Street and tour of JFK house, Election forum, Identity Theft & Shredding, Tour: Norfolk Courthouse, Preserving Your Photographs & Memorabilia, Boston's Hidden Sacred Spaces, Virtual Reality Demonstration by Brookline Interactive Group, MBTA Senior Pass,Tribute to Tolerance by Eve Soumerai, The Reunion Project by Lora Brody,This Chair Rocks by Ashton Applewhite, Adventures in Mindfulness, LGBT loss support group,Medical marijuana seminar.
Vibrant Assistive Technology Program
The Mass Association for the Blind partners with us to host their VIBRANT program. It helps visually impaired and blind recipients access new technology.  Users are assessed and matched with organizers to help them find useful tools like enlarging print, banking, transportation apps, shopping, reading and planning travel.
Home and Escort Linkage Program (HELP)
HELP celebrated its 30th anniversary as a homemaker service that finds trained affordable workers to assist seniors with meal preparation, errands, cleaning and companionship.  438 people were helped by 92 workers.
Volunteers   
Barbara Kean was named volunteer of the year at the annual volunteer's luncheon. She was cited for her work in reception, the Alzheimer's Walk, TRIPPS, the VIBRANT program, and as a Center ambassador welcoming new participants. 

Goddard House was named Community Partner for their collaboration with BCAN, Parties of the Century, and the Memory Café.
Patricia Burns coordinated 364 volunteers who fill 562 volunteer jobs. Volunteers lead seminars, coach ping pong, bridge, food service and reception. Attorneys staff our legal clinic. High school students help with shopping and shoveling.
Brookline Community Aging Network (BCAN) continues making Brookline a better place to age gracefully.  http://www.BrooklineCan.org
Theme of the September annual meeting: "The Power of Engagement." Judith Gonyea, professor and associate dean of social research at Boston University, stressed the importance of social engagement. Alice Bonner, secretary of elder affairs for Massachusetts, praised the group for making the Town a better place to live for all.
Education seminars
Parking for volunteers, street lighting and sidewalk repair
Age Friendly Cities continues on Brookline Interactive Group's television network
TRIPPS was recognized for its community service educating seniors with alternative transportation options.
Budget
The Town provides 70% of the operating budget
The Council, with help from its nonprofit: The Brookline Multi Service Senior Center
Corp, supplements its budget with federal, state and private grants, and donations from the Annual Benefit and other fundraising
Due to demands on its budget, the state lowered its funding to $9.70 per elder
Grants
Community Development Block Grants support our taxi discounts
One family foundation grant underwrites the Drawing for Pleasure class, and another supports monthly birthday parties
Brookline Community Foundation's spotlight grant supports, in part, the memory connections café that meets each month to help those with memory challenges. With Goddard House, we led a pilot memory café camp in August with music, haiku, exercise and arts.
TRIPPS was funded for a second year by a grant from the Mass Dept of TransportationOur new grant is from ITNAmerica, a nonprofit transportation network. Working with our HELP program, iCare provides free rides to eye care appointments.
Fundraising
Thanks to board president Betsy Pollock who raised $12,000 dancing with Brookline Rotary's Dancing with the Stars in 2016, we increased transportation choices. We now offer LYFT ride sharing even for those without Smartphones.
The van made 5,393 trips for 285 riders. The Hamilton Foundation ensures it runs five days a week and the Brookline Rotary defrays costs for gas and oil.
Nancy Daly was honored at the Annual Benefit for her advocacy of older adults during her political career. She served 12 years as a selectman, 8 years on the Advisory Board, and under her leadership Brookline became the first Age Friendly town in New England.
Transition
● Jamie Donchin, HELP counselor and Equipment Loan Fund manager, got married and is now known as Jamie Jensen
Retirement
● Carol Malinowski, clinical social worker, retired in December
● Dotty Bell, administrative assistant, also retired in December
Deaths
● We lost Arlene Stern who established the Council on Aging as a professional agency and who with her late husband, Roger, was instrumental in creating our building.
● We lost Vivian Freeman. Warm, gracious, kind and giving are some of the traits Vivian brought to our volunteer program. Vivian's spirit lives on and she is missed by all.
Our success is due to the dedication of staff, volunteers and our board.  We're grateful to everyone who helps us ensure Brookline is a desirable place to live.  We look forward to enriching our services and as always, we invite the community to get involved.