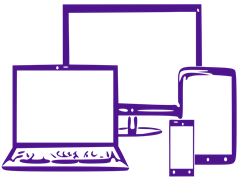 Technology Assistance
Are you computer phobic or just need some tech assistance? Have you tried a computer class but are still frustrated with using technology? Do you have questions about setting up email, using your devices, or navigating the internet? We have a variety of assistance options for you!
Dan Siagel, one of our computer volunteers, is available at the Senior Center on the 2nd and 4th Monday of each month from 11:00 am-1:00 pm (30 minute appointments) to help people with the basic to the more complex operations of their smartphones, laptops and tablets, including Apple, Windows, or Android operating systems. To schedule an appointment, please call 617-730-2777.
Alan Shepro, a retired career IT customer service specialist, is available at the Senior Center on Tuesdays from 1:30-3:30 pm (30 minute appointments) to provide assistance with a variety of technology issues, however he does not provide assistance with Android devices. To schedule an appointment, please call 617-730-2777.
Ava, Ella and Lucas, our wonderful high school volunteers, are at the Senior Center in the late  afternoons and they are available for one hour appointments. They can assist you with basic features on your smart phone, tablet, or laptop. To schedule an appointment, please call 617-730-2777.
One to one technology assistance is also now available at the Senior Center on Tuesdays with Tech Buddies volunteer Susan Mrose from 10:00 am –1:00 pm and on Wednesdays from 10:00 am to 1:00 pm and Thursdays from 10:00 am to 1:00 pm with Ken Fine, our new Tech Buddies Digital Navigator.
Tech Buddies help is available in many areas. The goal is to provide assistance so you can better access what technology has to offer. Please bring your concerns with phones, tablets, computers and anything in between. Tech Buddies help is also available to improve access and reduce cost for internet, phones, tablets or computers. For appointments please call the desk at 617-730-2777.
In addition, the Senior Center periodically offers technology classes on a variety of topics. We also host Brookline Adult Education technology classes for seniors. Stay tuned to the newsletter for future updates and details.
Tech Buddies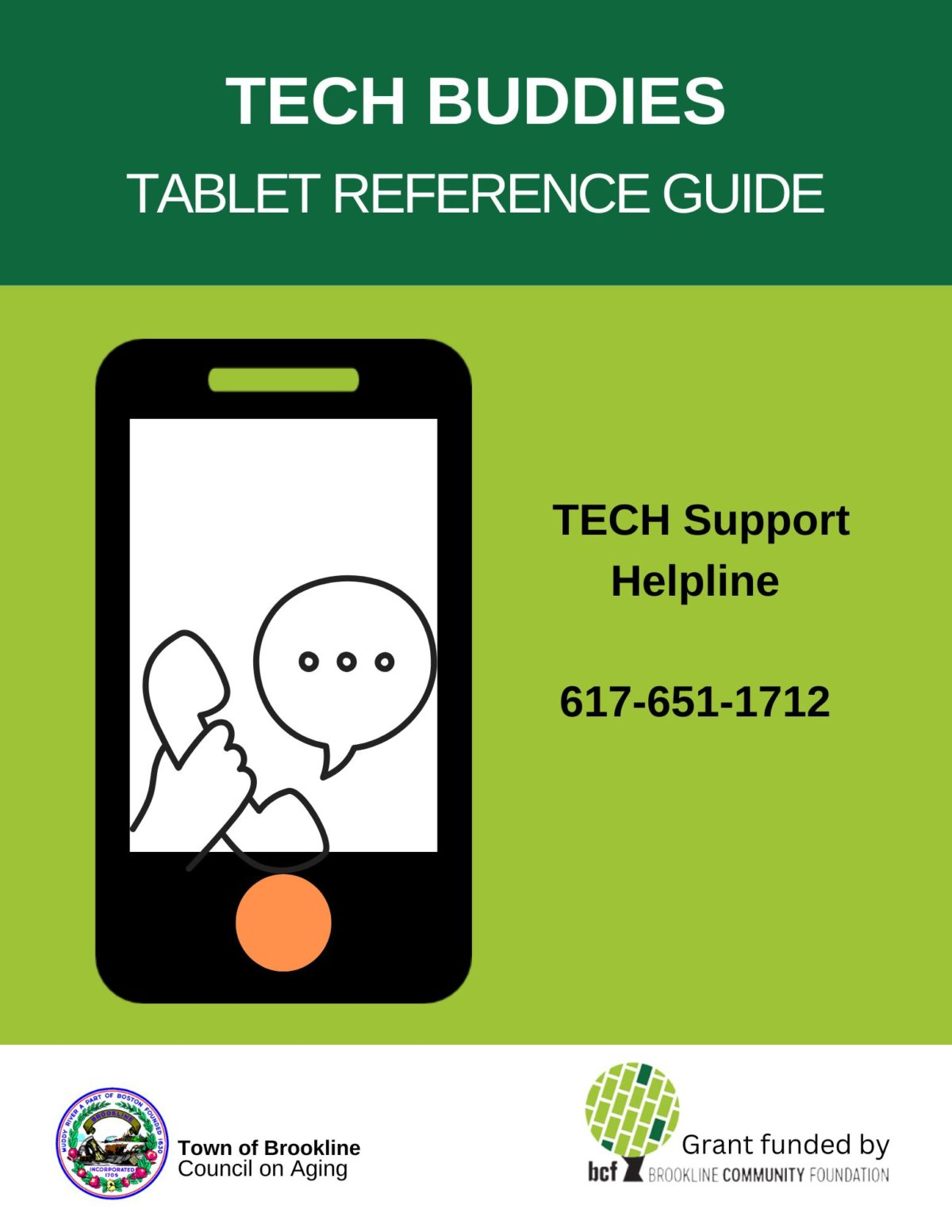 The Council on Aging has received a grant from the Brookline Community Foundation to provide a free tablet, a small hand-held computer, to low to moderate income Brookline seniors or adults living alone with a disability. Phone, as well as in-person, technical support will be provided by volunteers. We are pleased to report that we have distributed our first round of tablets and we are beginning the distribution of our next round of tablets.
If you are interested in applying to receive a tablet, please call Sarah Kaplan at 617-730-2329 to have your name put on the wait list.
Technology Updates
● Assistive hearing devices and disposable earplugs are available for any programs held in Room 304. Please request from staff upon arrival in Room 304.
● Some programs may be available via Zoom. Requests for virtual/recorded programs are dependent on presenter permissions and barring any technical difficulties. Please email requests to Jamie at least two business days before a program at jjensen@brooklinema.gov
Computer Lab
The Computer Lab is open for public use. Please check the schedule in the lobby for all open computer lab times or call 617-730-2770.
Other services
Can't find it?
If you're looking for something and can't find it, or think there's something missing here, please let us know!