Professional and Admin Staff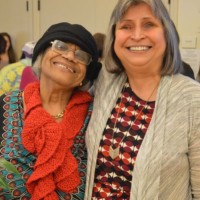 – – – Ruthann Dobek with Muriel Stark (L), 2016 volunteer of the year
Ruthann Dobek, LICSW   rdobek@brooklinema.gov  617. 730. 2756
Patricia Burns, BS Coordinator of Volunteers     pburns@brooklinema.gov 617.730.2743
Sharon Devine, MSW, LCSW  Community Social Worker, CPT, Fitness  sdevine@brooklinema.gov  617. 730. 2769
Maureen Cosgrove-Deery  Newsletter Editor                                            mcosgrove-deery@brooklinema.gov 617. 730. 2790

Maria Foster, MA    TRIPPS community outreach specialist   tripps@brooklinema.gov 617 730. 2644

Jamie Jensen, LICSW  HELP Coordinator  jjensen@brooklinema.gov  617. 730. 2753
Kate Jovin, MSW, LCSW  Clinical Social Worker  kjovin@brooklinema.gov  617. 730. 2751
Freddi Langenthal, LICSW  Clinical Social Worker  flangenthal@brooklinema.gov  617. 730. 2765
Olga Sliwa, LICSW  Clinical Social Worker    osliwa@brooklinema.gov  617.730.2768
Kerri Ann Tester, LICSW   TRIPPS program manager  tripps@brooklinema.gov              617 730. 2644

Julie Washburn, LICSW  Program Manager    jwashburn@brooklinema.gov 617.730.2760
Deidre Waxman, LICSW  JOBS /Tax Work Off  dwaxman@brooklinema.gov  617.730.2767
Sue Welpton, LICSW  Supervisor of Services  swelpton@brooklinema.gov 617.730.2755
Sonia Wong  SNAP+SHINE counselor  swong@brooklinema.gov  617.730.2774
Administration
Jessica Milley-Gee, Administrative Assistant
Alicia Ebrat, Brookline Elder Taxi System (BETS) – – 617. 730. 2740
Nick Aldin, Van Driver – – 617. 730. 2750
Agilio Monteiro, Elder Bus Driver – – 617. 730. 2750

Jim Tong, Facilities

Fitness Center – –  617. 730. 2741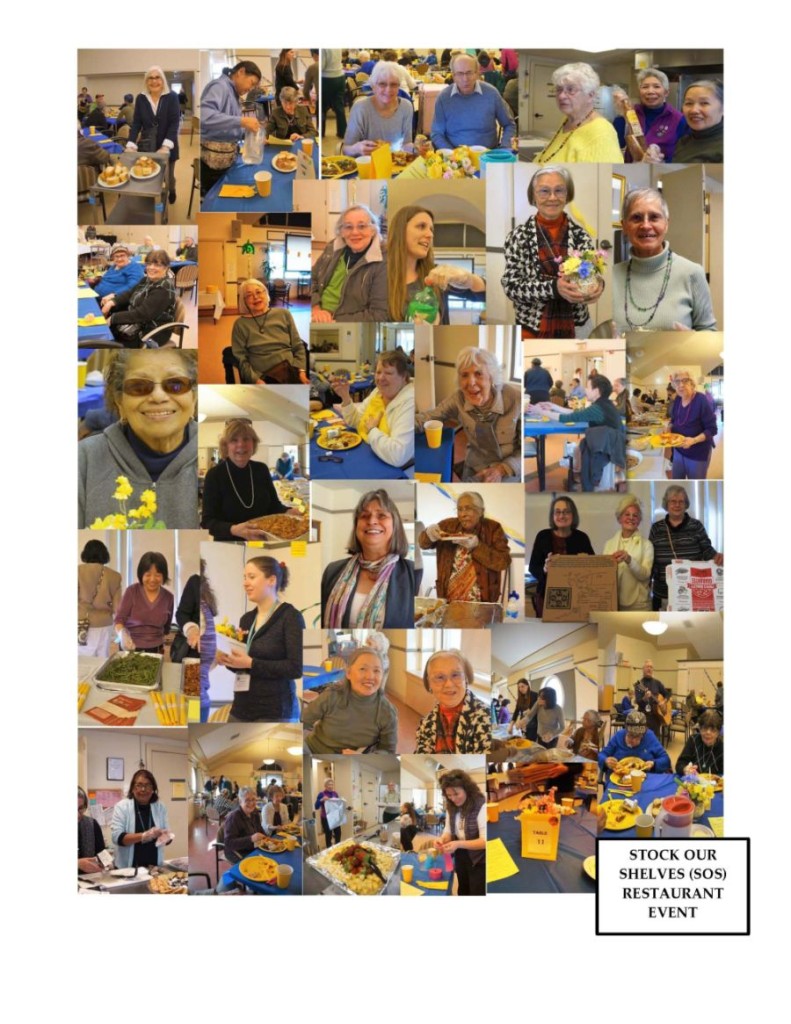 – – – – – – – – – –
BrooklineCAN Annual Meeting
Ruthann Dobek with Alice Bonner, MA Secretary of Elder Affairs – – photo by Elenore Parker
Betsy Munzer, president, Brookline League of Women Voters, Frank Caro, co-chair, BrooklineCAN – – photo by Elenore Parker
Kerri Ann Tester, program director, TRIPPS, Frank Caro, Roberta Winitzer, chair, Council on Aging – – photo by John Seay
Erin Kinney, Brookline Interactive Group with Frank Caro – – photo by Elenore Parker
Brookline High School Jazz Band – – photo by Elenore Parker
Surprise Guest Lauds Organization
The BrooklineCAN (Brookline Community Aging Network) 7th Annual Meeting and Exposition began with the introduction of a surprise guest: Alice Bonner, secretary of elder affairs for the Commonwealth of Massachusetts. Secretary Bonner praised BrooklineCAN not only for its success but also for the organization's efforts to make Brookline a better place to live for people of all ages. She particularly noted BrooklineCAN's project to identify public bathrooms throughout the town. The Annual Meeting, whose theme was The Power of Engagement, was September 14.
The meeting opened with master of ceremonies, Roberta Winitzer, introducing Ruthann Dobek and Frank Caro, Steering Committee co-chairs.
Prior to the meeting, guests enjoyed refreshments and exhibits from BrooklineCAN committees and town organizations: Brookline Recreation Department, Board of Selectmen, and Public Libraries. The Brookline High School Jazz Band presented a lively concert.
Keynote speaker Judith Gonyea, professor and associate dean of research at Boston University School of Social Work,addressed Promoting Age-friendly Communities in the Current Political Environment: Opportunities and Challenges. She discussed how life is enriched when people are actively involved in meaningful projects and goal-directed activities and stressed how vital social engagement is. She noted that isolated elders have higher rates of some illnesses. Recent research has borne out that genetic changes have been found in elders who are socially isolated.
Frank Caro, representing BrooklineCAN, presented community service awards to Erin Kinney, manager of engagement, Brookline Interactive Group (BIG); Betsy Munzer, president, Brookline League of Women Voters; and Kerri Ann Tester, program manager,TRIPPS (Transportation Resource Information, Planning, & Partnership for Seniors).
Awardees were recognized for their work around engagement: encouraging volunteerism, educating and informing and promoting access to activities that encourage citizen involvement.
Affiliated with the Brookline Senior Center, BrooklineCAN is an all-volunteer organization which enables older residents to remain independent and fully engaged in the community. The organization advocates on behalf of Brookline's older residents, works with town agencies on behalf of Brookline seniors, provides ways for members to contribute to the community, and in general acts to make Brookline an even better place to live for people of all ages.
Visit us at http://www.brooklineCAN.org, or call 617. 730. 2777 for information and to request a copy of BrooklineCAN's newsletter. – – Press contact: Elenore Parker 617. 232. 6444
Party of the Century
"We had a wonderful time celebrating with our centenarian friends July 15 and none of it would have been possible without our community partners: BrooklineCAN, Center Communities of Brookline and Goddard House Assisted Living." – – Julie Washburn

We were sorry to learn that Ethel Weiss died Thursday, December 10.  She was 101.