Professional and Admin Staff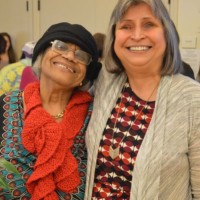 – – – Ruthann Dobek with Muriel Stark (L), 2016 volunteer of the year
Ruthann Dobek, LICSW      rdobek@brooklinema.gov  617. 730. 2756
Susan Kanian-Andriole, LICSW  HELP Coordinator  sandriole@brooklinema.gov 617. 730. 2754
Patricia Burns, BS Coordinator of Volunteers pburns@brooklinema.gov 617.730.2743
Sharon Devine, MSW, LCSW  Community Social Worker, CPT, Fitness  sdevine@brooklinema.gov  617. 730. 2769
Maureen Cosgrove-Deery  Newsletter Editor                                                    mcosgrove-deery@brooklinema.gov 617. 730. 2790

Jamie Donchin, LICSW  HELP Counselor  jdonchin@brooklinema.gov                                                                           617. 730. 2753
Freddi Langenthal, LICSW  Clinical Social Worker  flangenthal@brooklinema.gov  617. 730. 2765
Carol Malinowski, LICSW  Clinical Social Worker  cmalinowski@brooklinema.gov   617. 730. 2751
Olga Sliwa, LICSW  Clinical Social Worker osliwa@brooklinema.gov  617.730.2768
Kerri Ann Tester, MSW   TRIPPS program manager  tripps@brooklinema.gov   617 730. 2644

Julie Washburn, LICSW  Program Manager jwashburn@brooklinema.gov 617.730.2760
Deidre Waxman, LICSW  JOBS /Tax Work Off  dwaxman@brooklinema.gov  617.730.2767
Sue Welpton, LICSW  Supervisor of Services  swelpton@brooklinema.gov 617.730.2755
Sonia Wong  SNAP+SHINE counselor  swong@brooklinema.gov  617.730.2774
Administration
Dotty Bell, Assistant to the Director  dbell@brooklinema.gov  617. 730.2759
Alicia Ebrat, Brookline Elder Taxi System (BETS) – – 617. 730. 2740
Nick Aldin, Van Driver – – 617. 730. 2750
Jason Kobayashi, Van Driver – – 617. 730. 2750

Jim Tong, Facilities

Fitness Center – –  617. 730. 2741
Senior Center Van – –  617. 730. 2750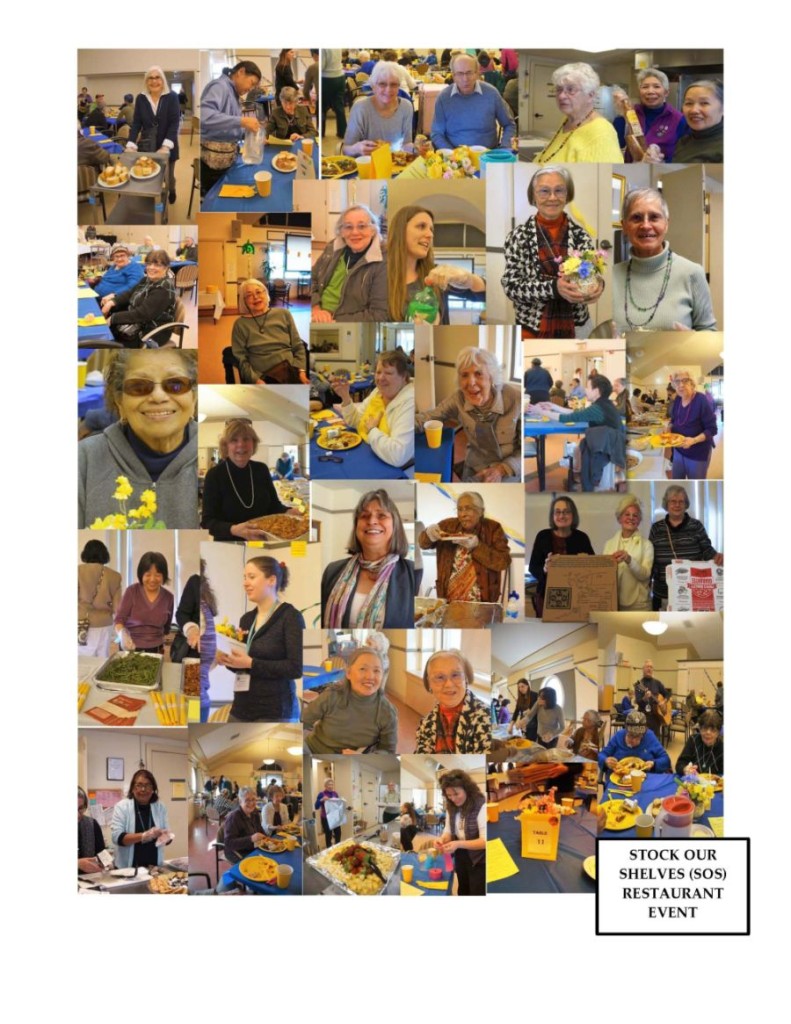 Innovators of the Year
Ruthann Dobek, director, and Frank Caro, BrooklineCAN were honored by the Massachusetts Association of Councils on Aging (MCOA) as innovators of the year.  Jayne Colino, center, director of Newton Senior Center and MCOA's past president, presented the award June 5.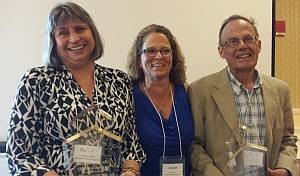 – – – – – – – – – –
Party of the Century
"We had a wonderful time celebrating with our centenarian friends July 15 and none of it would have been possible without our community partners: BrooklineCAN, Center Communities of Brookline and Goddard House Assisted Living." – – Julie Washburn   
We were sorry to learn that Ethel Weiss died Thursday, December 10.  She was 101.