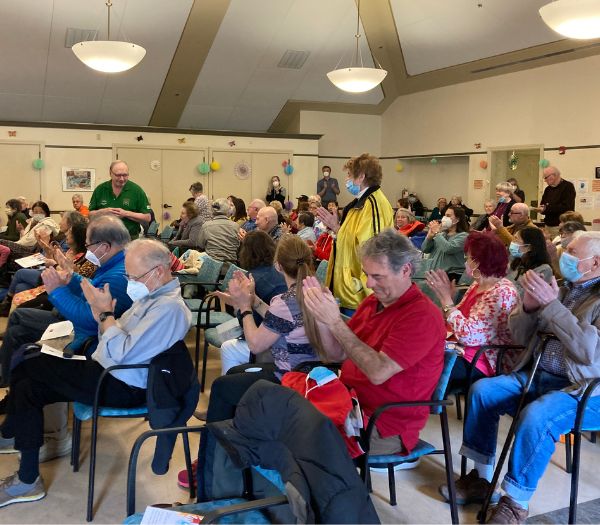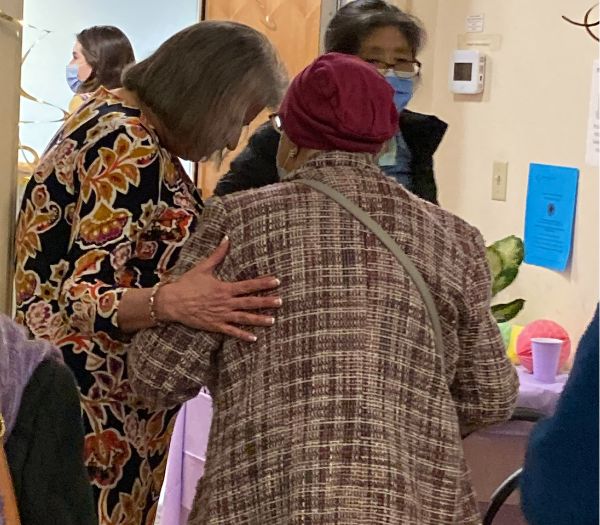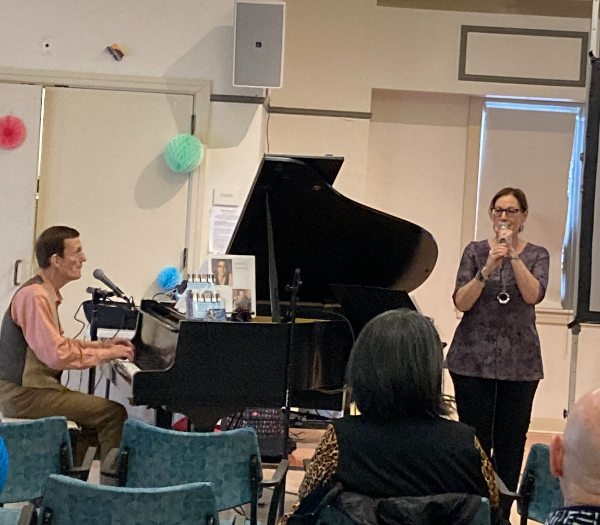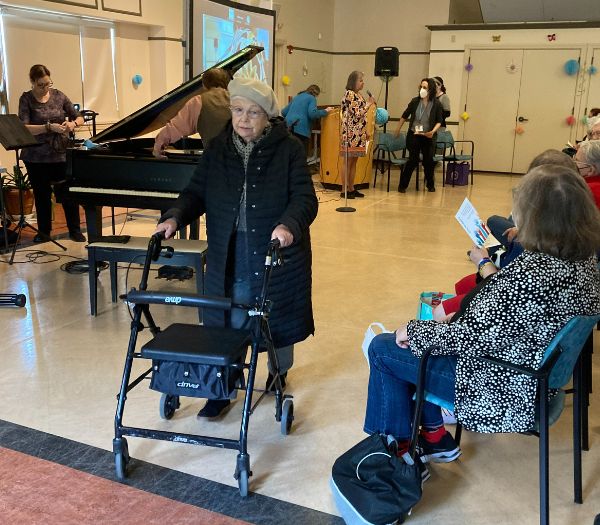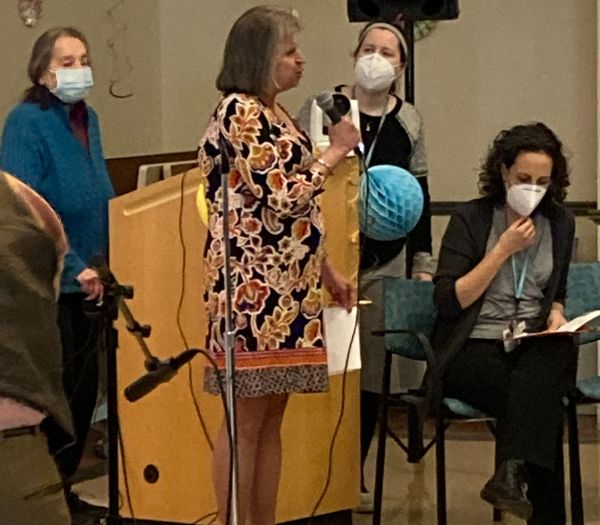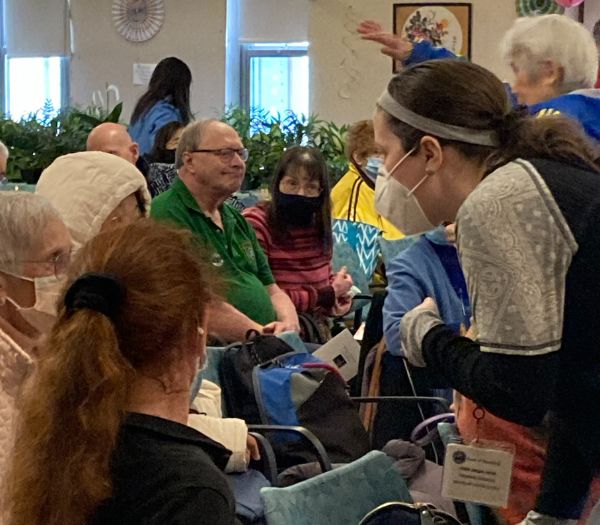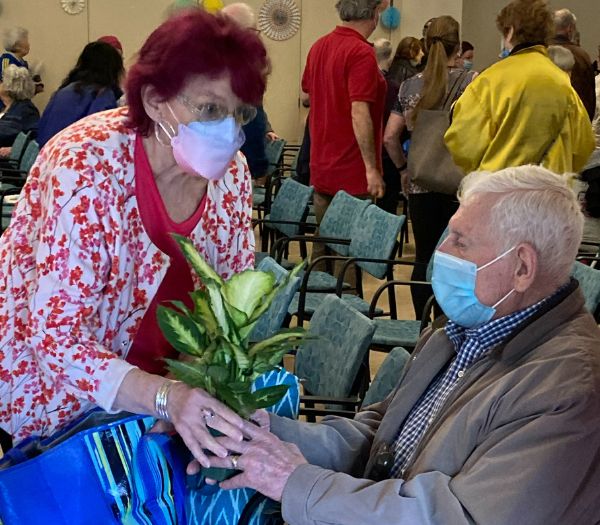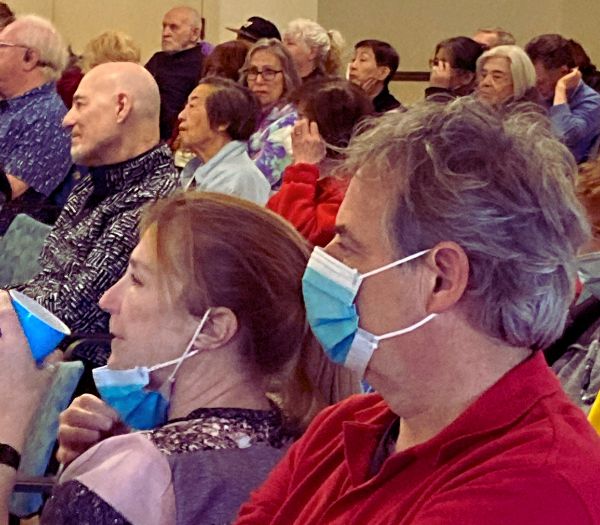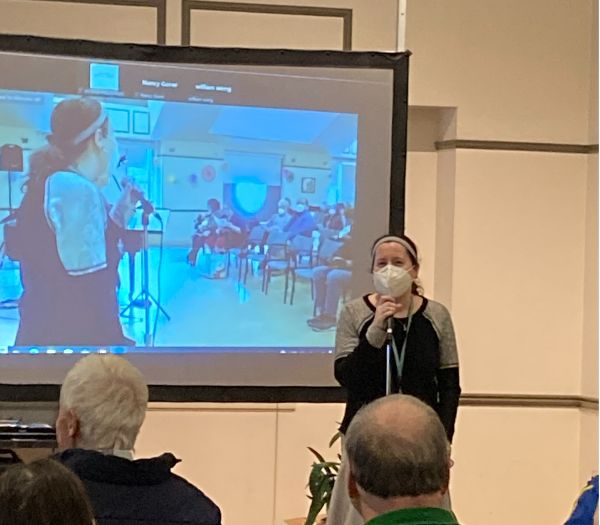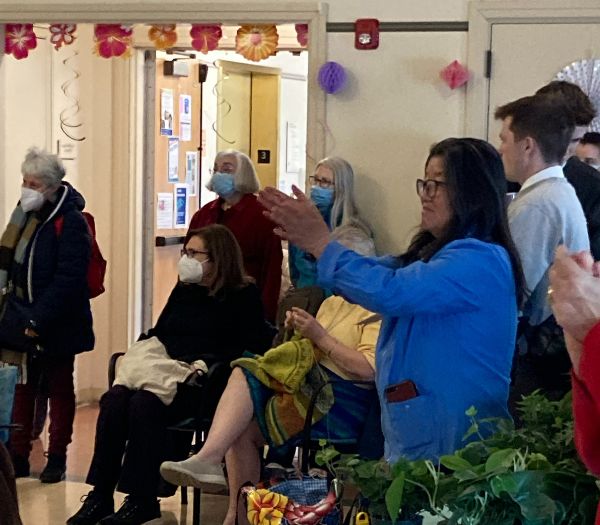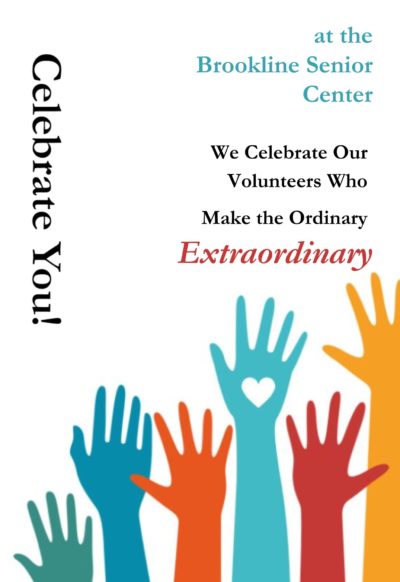 On April 19th, the Brookline Senior Center celebrated the center's annual Volunteer Appreciation Event with a theme that Volunteers Make the Ordinary Extraordinary. Ruthann announced the two recipients of the 2023 John & Molly Dolan Volunteer of the Year Award: Lyudmila Lugovyer and Dick Morse, great entertainment by Wendee Glick and Steven Heck was enjoyed by all, and Select Board representative to the Council on Aging John VanScoyoc and COA Chair Yolanda Rodriguez shared their words to the many volunteers and nominees present.
Click here to read the complete article highlighting this terrific event and a full list of volunteer nominees.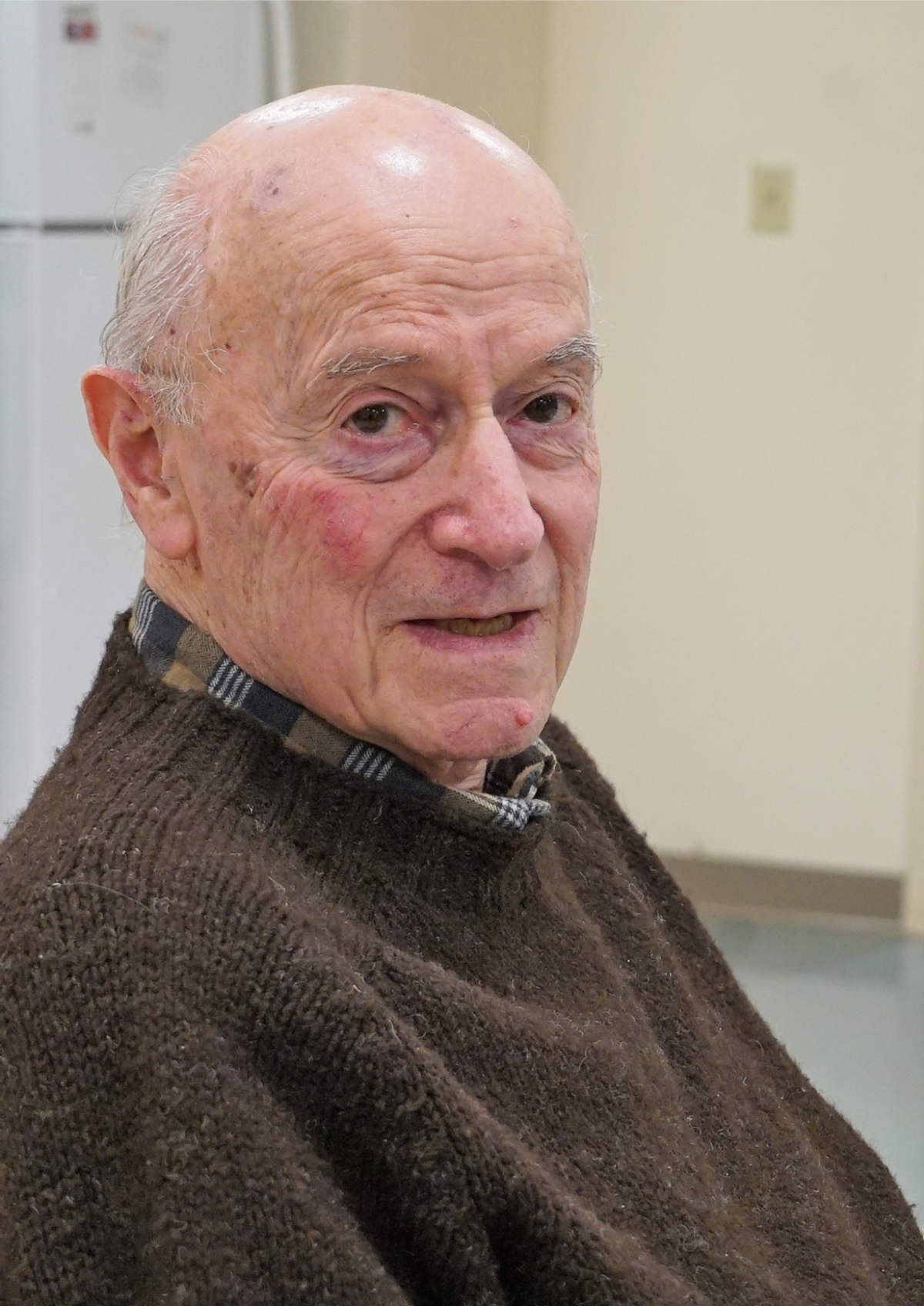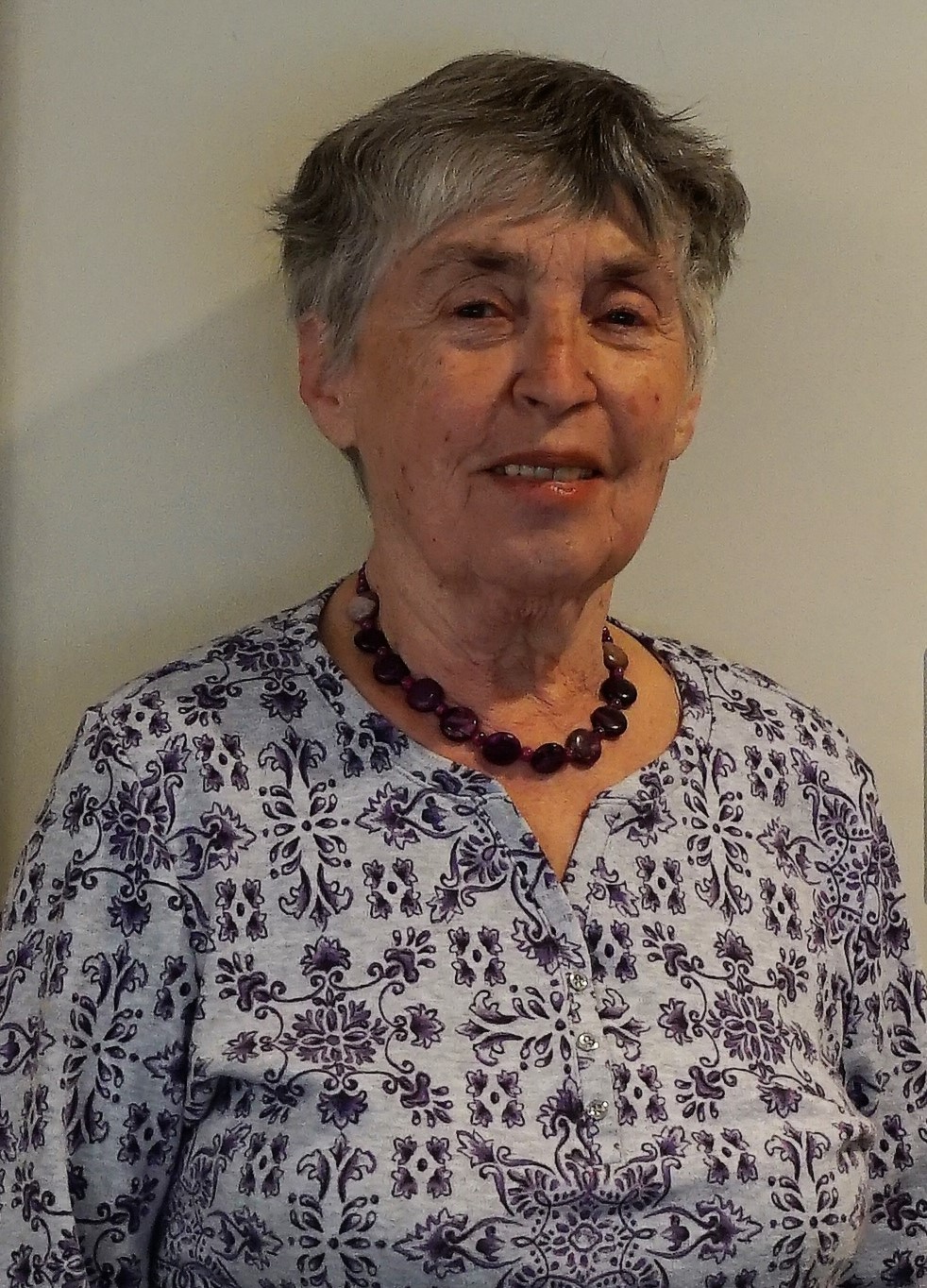 CONGRATS!
Lyudmila Lugovyer and Dick Morse are the recipients of the 2023 John & Molly Dolan Volunteer of the Year Award. They have taught weekly English language conversation (ESL) classes at the Senior Center for over 20 years. This award recognizes their dedication and the thousands of volunteer hours they have given since the Senior Center opened in 2001.
Volunteer Coordinator
Please contact Valerie Graf at 617-730-2743 or vgraf@brooklinema.gov if you would like to learn more about volunteering at the Senior Center. While we appreciate all volunteers applying, please be aware that currently there are limited opportunities for certain tasks.
Retirement Engagement Alternatives Program (REAP)
The REAP program is designed for Brookline residents aged 60 and older who wish to remain engaged and active in the community while in retirement or partial retirement. Limited additional program opportunities may also be available for individuals aged 55-60. The goal of this program is to enhance the retirement experience by connecting participants with either part-time paid or volunteer work in the community or at the Brookline Senior Center (BSC).
To enroll or for more information, call 617-730-2767 or email Sarah Aguirre at saguirre@brooklinema.gov.
S.H.O.P (Students Helping Older People)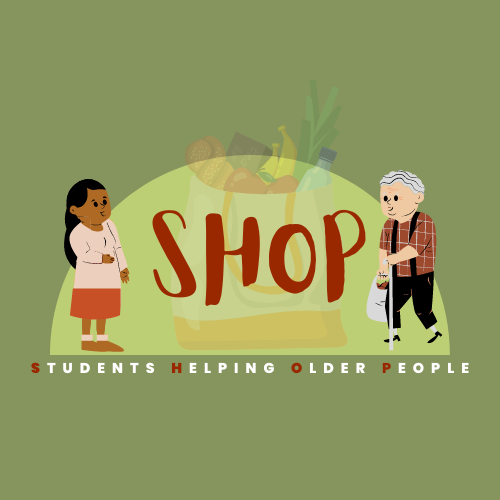 The S.H.O.P. (Students Helping Older People) Program has been a collaboration between the Brookline Senior Center and the community service program at Brookline High School for many years. During these years, literally hundreds of students have helped dozens of seniors. It is a win-win volunteer opportunity whereby students grocery shop for seniors in Brookline and seniors share their actual history and experience with students in a friendly visit after shopping.
In addition to getting the groceries for the senior, another benefit of this program is developing meaningful multigenerational relationships. Some students have shopped for the same senior throughout high school and consider their elder an important part of their life; others continue to visit after graduating. The seniors tell us that they feel that their students are like family.
If you are interested in learning more about the S.H.O.P. program please contact Valerie Graf at 617-730-2743 or at vgraf@brooklinema.gov. This program typically runs during the school calendar year, and resumes each fall. If you are in need of a shopper during the summer months, please contact Valerie and inquire about the S.H.O.P. waitlist and other options.
Other services
Can't find it?
If you're looking for something and can't find it, or think there's something missing here, please let us know!