Coolidge Corner Community Chorus Wednesdays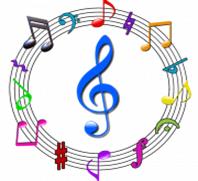 Welcoming singers of all ages for our 2023‐2024 season! Rehearsals Wednesday evenings starting September 13, 7:15 pm to 9:15 pm, at the Brookline Senior Center. No auditions. Major works will be Faureʹs Requiem and some of Rachmaninovʹs All Night Vigil. All singers must be fully vaccinated against COVID‐19.
For more information go to www.cccchorus.org, email info@cccchorus.org or call 617‐905‐2268.