Boomers & Beyond Travel Club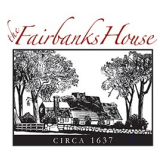 Fairbanks House Tour On Tuesday, May 2 at 11:00 am, the Senior Center is taking a trip to the Fairbanks House in Dedham, the oldest surviving timber frame house in North America. Built circa 1637 for Jonathan and Grace Fairbanks and their six children, it was home to eight generations of the Fairbanks family over the course of 268 years. The Fairbanks House is now a historic house museum and on the National Register of Historic Places. The tour will be 1 hour and transportation leaves the Senior Center at 10:20.
Space is limited, so please register at 617-730-2770.