Honoring the wisdom that comes with age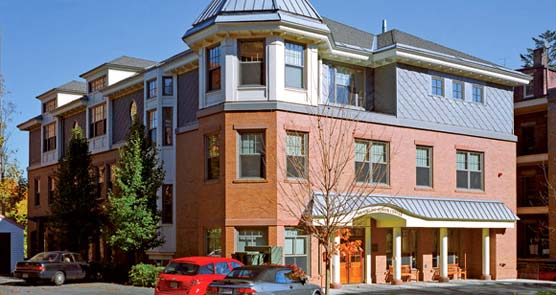 Autumn Benefit, 10/28
Join us Wednesday, October 28 for the 14th Annual Autumn Benefit.  We're honoring Carol and Frank Caro, founders of Brookline Community Aging Network, Brookline activists and advocates.
SPONSORSHIPS
Diamond $2,500+      
Ruby $1,000     Sapphire  $750     Emerald  $500   Topaz  $300
Make checks payable to Brookline Senior Center.  Use your credit card on Paypal above.  Tickets:  $100, $65 for seniors.  Please respond by August 28 to be included on the invitation and program book.
---
Ruthann Dobek, director
The Center is closed Monday, September 7 for Labor Day
Events:  Celebrate the August Moon Festival with us Monday, September 21 at 12:30.  Tickets: $7 go on sale September 8.  Reservations:  617. 730. 2777

Council on Aging meets Wednesday, September 9 at 1.  Gary McCabe, chief assessor for the Town, talks about tax exemptions.
We look forward to seeing you Wednesday, October 28 for our 14th Annual Autumn Benefit.  We're honoring Carol and Frank Caro for community advocacy, specifically  Brookline Community Aging Network.  Beth Israel Deaconess Medical Center is our diamond sponsor (sponsorships available below).  This is a great evening of food, drink and entertainment.
Whatever your interests, get to know us.  Stay connected with our programs and services.  We're here to help fill your days with creative activities and new friends whether it's exercising, volunteering or learning something new.  Our gym has new gear and great staff.   Stop in 8:30-4:30.   And take a hike, or dance, lift weights, walk, yoga.  For every minute you exercise, you add seven minutes to your life, so says Harvard School of Public Health.
Our concerts and movies are free.  Get transportation at subsidized rates:  the van runs every day.  Our staff and volunteers offer counseling and direct assistance with fuel, food stamps and income tax.  Also, we'll mail the paper edition of News and Events to you for $10/yr.

Naming opportunities:  Donations of $1,000 are added to our Wall of Honor.  A donation of $10,000 brings naming rights for an office or the conference room.  For $25,000, naming option for our double classroom.  For $35,000, naming option for the fitness center. rdobek@brooklinema.gov    617. 730. 2756
---
BrooklineCAN Annual Meeting, 9/17
BrooklineCAN expo and annual meeting is Thursday, September 17, 5-7 pm here.  Theme:  transportation options for people who don't drive.  Governor Michael Dukakis will be given the community service award for his advocacy for walking and public transportation.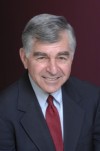 ---
August Moon Festival, 9/21
Our annual August Moon festival is Monday, September 21, 12:30 – 2 pm.  Tickets are $7 and go on sale September 8.  Reservations:  617. 730. 2777. – – Sponsored by the Greater Boston Chinese Golden Age Center and the Senior Center
---
Need a lift? 9/8, 9/22, 9/29
We're gathering information on a range of transportation options:  accessibility and affordability.  Ruth Brenner will be meeting here Tuesday, September 8, September 22 and September 29 from 10-11:30.  To share your ideas, make an appointment with Ruth:  617. 730. 2777
---
Sock Hop, 9/25
DJ Tommy Bahama is back with great music for a sock hop Friday, September 25, 7-9 pm.  Tickets: $25 seniors, $30 all others includes food and games.  This is a fundraiser in support of Brookline Rotary's Dancing with the Stars and Nancy Daly.
---
Blood pressure screening, podiatry, hearing

Barbara Westley is the public health nurse for the Brookline Health Department
Wednesday, September 2 – – Blood pressure screening with Barbara Westley at the Health Department, 2-3 pm
Thursday, September 3 – – Lynn Schuster, RN from the Greater Medford Visiting Nurse Association will do blood pressure screening and answer health questions here at 11 am.  781. 396. 2633
Friday, September 4 and Friday, September 18 – – Podiatry Clinic and routine foot care with Dr. John McLaughlin, 9-noon here.  15-minute sessions are $30.  Call for appointments:  617.730. 2777
Wednesday, September 9 – – Blood pressure screening with Barbara Westley, 1-2 pm at Sussman House, 50 Pleasant St
Wednesday, September 16 – – Low vision group meets here with peer-led support at 1 pm
Thursday, September 17 – – Blood pressure screening with Barbara Westley, 9-10 am here
Wednesday, September 23 – – Blood pressure screening with Barbara Westley, 1-2 pm at O'Shea House, 61 Park St
Thursday, September 24 – – Blood sugar screening with Olga Abamelik, RN from Suburban Home Care, here 11-noon here.
Dr. Howard Liu, Diploma of American Board of Medical Acupuncture, offers monthly appointments here.  For one hour sessions: $15 donation.  617. 730. 2777
---
New Support Group, Fall
We are thinking about forming a new, small support group for people with physical disabilities.  We'll share life challenges and support one another.  For questions and to tell us you are interested, please call Deidre Waxman, LICSW  617. 730. 2767   dwaxman@brooklinema.gov
---
Computer Basics Tuesdays
Sign up for one on one sessions TUESDAYS.   Get help with basics and apply for benefits.  Register:  617. 730. 2777.  Olga Sliwa:  617. 730. 2768
---
Reiki Therapy, Tuesdays
Akemi Minami, certified Reiki therapist, offers 25-minute appointments to Brookline residents over 60 and Senior Center volunteers.  Sessions: 9 – 12 noon Tuesdays here.  Cost: $7.  Five-treatment books:  $25.
"Reiki (霊気/ˈreɪkiː/) is a form of alternative medicine developed in 1922 by Japanese Buddhist Mikao Usui.[1][2] Since its beginning in Japan, Reiki has been adapted across varying cultural traditions. It uses a technique commonly called palm healing or hands-on-healing. Through the use of this technique, practitioners believe that they are transferring "universal energy" through the palms of the practitioner, which they believe encourages healing.  Some physicians have said it might help promote general well being." – – Courtesy of Wikipedia
,
---
Elizabeth Pollock, president

Ruthann Dobek and Frank Caro were honored by the Mass Council on Aging as Innovators of the Year.  The award is based in part on a proposed mobility initiative Senior Transportation Advice Information Training and Support (STRAITS).  Congratulations Ruthann, Frank and Brookline CAN.
"Exercise in the only thing that helps everything associated with aging," says Dr. Janice Schwartz, professor of medicine at UC San Francisco.  I'm continually amazed by the amount of new research that shows the value of fitness:  improving health, boosting memory and helping to prevent dementia.  We're grateful for our renovated fitness center.  Not everyone can afford the membership fee.  To help, we're raising funds for scholarships.  $35/month or $420/year keeps one adult active.  Please join me in supporting them.
I care deeply about the future of the Center and so I have included it in my estate planning. Endowments help ensure the future of the organization with income stream and reserves. It took 11 years to reach the first million. We're hoping to double our endowment by 2018. You can contribute directly or put the Brookline Senior Center in your will.  Gifts of $1,000 will be added to our Wall of Honor.  Be sure to let us know you've included us in your will or trust so we can recognize you in our Ambassador Club.  ***
People turn to us for fuel assistance, hot lunch, fitness and more.   With your help we can go on providing the community support they depend on.
***   "I give $___ to Brookline Multi-Service Senior Center Corp (EIN 04-2719972), a Massachusetts non-profit corporation, located at 93 Winchester St, Brookline, MA 02445 to be used for general purposes." – – Consult your lawyer or financial advisor
---
News
ʺA Simple Gestureʺ Life Drawings by Marcia Hnatowich, Marie Claire Kamin, Diane Pansen, Diane Schodlatz, Marcia Shanbaum, Suzanne Teich, Margo Volterra, and Norman Wilson.  Reception with the artists Thursday, September 10, 4-6 pm      Now in Gallery 93 through September 25.
– – – – – – – – – – – – – – – –
Planned Giving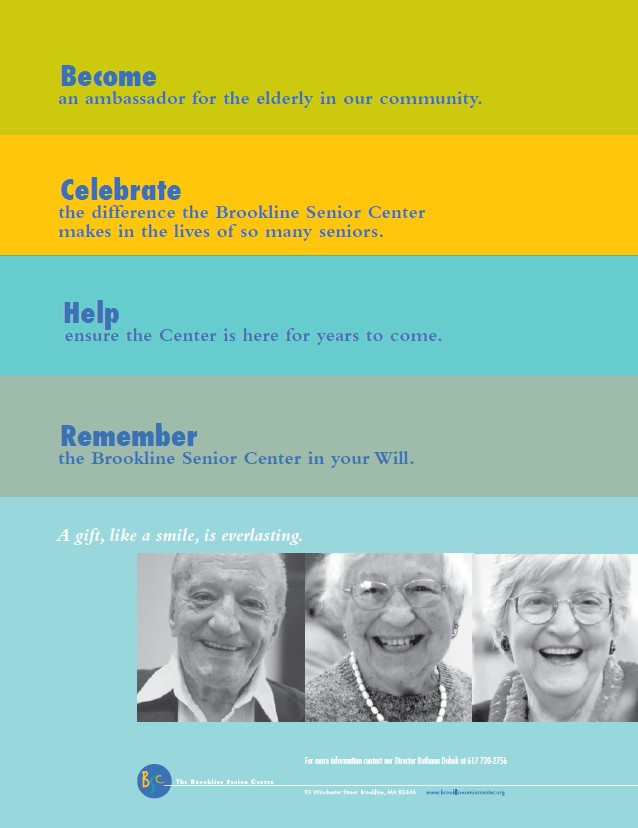 – – Consider leaving a legacy to the Senior Center.  Your bequest is a gift of hope.  Please call Ruthann Dobek, director:  617. 730. 2756 and help us secure a bright future
Party of the Century
"We had a wonderful time celebrating with our centenarian friends July 15 and none of it would have been possible without our community partners: BrooklineCAN, Center Communities of Brookline and Goddard House Assisted Living." – – Julie Washburn     
– – Find the newsletter at the library, Town Hall, banks, Stop & Shop, Star Market on Beacon and the Brookline Booksmith.  The best way to be sure you get one is to subscribe:   for $10 we'll mail it to you for a year.  If you're a retailer with space for a stack of newsletters, call us.  We deliver.
– – Brookline Trader Joe's sent us flowers!  Each week you brighten our desks and office.  Millions of thanks