Honoring the wisdom that comes with age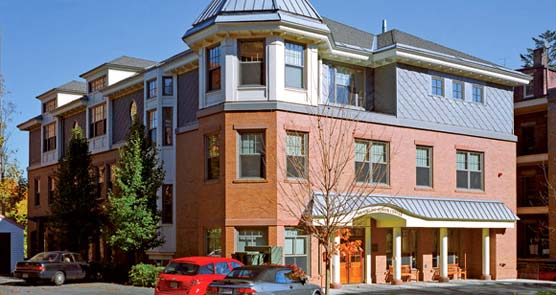 Ruthann Dobek, director
Join us Thursday, July 30 to learn more about the REAP program.  Panel discussion with REAP activists and networking 3:30–5:00.  Free and open to all; please register:  Deidre Waxman  dwaxman@brooklinema.gov   617. 730. 2767
Naming opportunities:  Donations of $1,000 are added to our Wall of Honor.  A donation of $10,000 brings naming rights for an office or the conference room.  For $25,000, naming option for our double classroom.  For $35,000, naming option for the fitness center. rdobek@brooklinema.gov    617. 730. 2756
AGING BACKWARDS AT THE FITNESS CENTER
Beginning Wednesday, July 15, 2-3 pm. Come practice exercise routines designed by Miranda Esmonde‐White from the Aging Backwards series on WGBH.  Information: Sharon Devine, 617. 730. 2769
Food Distribution         Tuesdays 2- 4 pm – – The selection of free produce and food varies.  All food is placed in inventory before any can be distributed.  Please bring a shopping bag.  This is a busy program that depends on volunteers.  If you can help, see Lydia Pearl here Tuesday mornings
The nominating committee for the Council on Aging meets in August to take up new members.  If you would like to serve, please call  617. 730. 2756 or e‐mail   rdobek@brooklinema.gov
Whatever your interests, get to know us and donate time and talent to make us the best center around.  Stay connected to programs and services we offer.  We're here to help you plan your days with creative activities and new friends.  We can help whether it's exercising, volunteering or learning something new.  Our gym has new gear and great staff.   Stop in 8:30-4:30 daily.   And take a hike, or dance, lift weights, walk, yoga.  For every minute you exercise, you add seven minutes to your life, so says Harvard School of Public Health.
We serve lunch.  Our concerts and movies are free.  Get transportation at subsidized rates:  the van runs every day.  Our staff and volunteers offer counseling and direct assistance with fuel, food stamps and income tax.  Also, we'll mail the paper edition of News and Events to you each month for $10/yr.

---
Blood pressure screening, podiatry, hearing

Barbara Westley is the public health nurse for the Brookline Health Department
Thursday, July 2 – – Lynn Schuster, a nurse from the Greater Medford Visiting Nurse Association is here at 11 for blood pressure screening and health questions.  Information:  781. 396. 2633
Friday, July 3 and Friday, July 17 – – Dr. John McLaughlin is here from 9-noon for routine podiatry care.  15-minute sessions are $30.  Appointments:  617. 730. 2777
Wednesday, July 8 – – Nurse Barbara Westley does blood pressure screening 1-2 pm at Sussman House, 50 Pleasant Street
Wednesday, July 15 – – Low vision peer-led support group for people with limited sight, 1 pm here
Thursday, July 16 – – Nurse Barbara Westley does blood pressure screening 9-10 am here
Wednesday, July 22 – – Nurse Barbara Westley does blood pressure screening 1-2 pm at O'Shea House, 61 Park Street
Thursday, July 23 – – Brookline Hearing Services will be here 1-2 pm for cleanings, maintenance and counseling at no charge.  Battery packs: $5
---
Ida Kwong welcome, 7/13
Join us for coffee Monday, July 13 at 3 to welcome Ida Kwong, our new Greater Boston Chinese Golden Age Center Outreach.  Ida speaks Cantonese and Mandarin and is training to be a SHINE counselor.
---
Party of a Century, 7/15
You are invited to the party of a century, Wednesday, July 15 at 2 here.  Residents of Brookline and nearby towns may register to be honored if you're 99 now or turn 99 any time this year.  Anyone older, of course.  To sign up as an honoree, or to attend with a friend, contact Julie Washburn:  617. 730. 2770  or  email to:  jwashburn@brooklinema.gov    You may contact her to send an invitation for this event.  Music, speakers and cake. – – hosted by Brookline Community Aging Network, Brookline Council on Aging, Center Communities of Brookline, Goddard House
---
Dance party, 7/17
Friday,  July 17, 6:30-8:30 pm, DJ Tommy Bahama is back spinning favorites from the '50s – '70s.  Light refreshments.  Residents of Centre Communities can sign up at 100 and 112 Centre Street and 1550 Beacon Street.  Please register:  617. 730. 2770. – – Sponsored by the Brookline Senior Center and Centre Communities of Brookline
---
Reiki Therapy, Tuesdays
Akemi Minami, certified Reiki therapist, offers 25-minute appointments to Brookline residents over 60 and Senior Center volunteers.  Sessions: 9 – 12 noon Tuesdays here.  Cost: $7.  Five-treatment books:  $25.
"Reiki (霊気/ˈreɪkiː/) is a form of alternative medicine developed in 1922 by Japanese Buddhist Mikao Usui.[1][2] Since its beginning in Japan, Reiki has been adapted across varying cultural traditions. It uses a technique commonly called palm healing or hands-on-healing. Through the use of this technique, practitioners believe that they are transferring "universal energy" through the palms of the practitioner, which they believe encourages healing.  Some physicians have said it might help promote general well being." – – Courtesy of Wikipedia
,
---
Health Coach, Wednesdays
Health Coach Ilse Leeser, registered nurse practitioner (and the leader of our arthritis exercise class) will do health coaching Wednesdays in July.  Get support for a healthy diet and exercise to help with weight, diabetes and blood pressure.  She'll help you understand medications and test results.  Register for 30 minute, 1‐on‐1 appointments Wednesday afternoons:  617. 730. 2777
---
Jean Doherty, volunteer of the year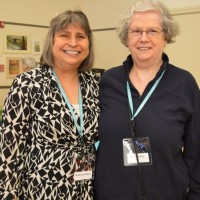 We honored all our volunteers at the annual luncheon April 15.  Shown here is 2015 volunteer of the year Jean Doherty (right) with director Ruthann Dobek.  Thanks to all Center volunteers; we couldn't do it without you.
---
Volunteers to read and shop
Help a visually impaired person by reading or shopping with them.  No special skills needed.  Call Kyle Robidoux, director of volunteer and support services, Mass Association of the Blind:  617. 926. 4312
---
REAP panel and networking, 7/30
Our Retirement Engagement Alternatives Program  (REAP)  addresses the needs of Brookline residents over 60:
Are you newly retired and looking for work?
Are you planning for retirement?
Do you want to volunteer?
Could you use part-time work?
Patricia J. Burns, the REAP program job skills counselor, will work with you on job search skills like resumes, cover letters, networking support and LinkedIn profiles.   REAP places volunteers and others in nonprofits and businesses.
Join us Thursday, July 30 3:30- 5 to learn more about the REAP program.  Panel discussion with REAP activists and networking.  Free and open to all; please register:  Deidre Waxman  dwaxman@brooklinema.gov   617. 730. 2767

(Need a volunteer?  We have them. We have people who will meet you in our community room or at home.  Connect with someone like you who's interested in playing games, puzzles and walking.  Patricia Burns:  617. 730. 2743)
---
Elizabeth Pollock, president

"Exercise in the only thing that helps everything associated with aging," says Dr. Janice Schwartz, professor of medicine at UC San Francisco.  I'm continually amazed by the amount of new research that shows the value of fitness:  improving health, boosting memory and helping to prevent dementia.  We're grateful for our renovated fitness center.  Not everyone can afford the membership fee.  To help, we're raising funds for scholarships.  $35/month and $420/year keeps one adult active.  Please join me in supporting them.  Our fiscal year ends soon.  Your contribution will help keep this program going next year.
I care deeply about the future of the Center and so I have included it in my estate planning. Endowments help ensure the future of the organization with income stream and reserves. It took 11 years to reach the first million. We're hoping to double our endowment by 2018. You can contribute directly or put the Brookline Senior Center in your will.  Gifts of $1,000 will be added to our Wall of Honor.  Be sure to let us know you've included us in your will or trust so we can recognize you in our Ambassador Club.  ***
People turn to us for fuel assistance, hot lunch, fitness and more.   With your help we can go on providing the community support they depend on.
*** Suggested bequest:  "I give $___ to Brookline Multi-Service Senior Center Corp (EIN 04-2719972), a Massachusetts non-profit corporation, located at 93 Winchester St, Brookline, MA 02445 to be used for general purposes." – – Consult your lawyer or financial advisor
---
News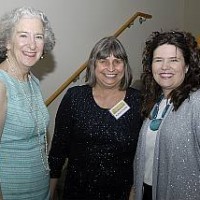 Annual Benefit:  Betsy Pollock, president (left), Ruthann Dobek, director, Julie Washburn, program manager

– – ʺA Simple Gestureʺ Life Drawings by Marcia Hnatowich, Marie Claire Kamin, Diane Pansen, Diane Schodlatz, Marcia Shanbaum, Suzanne Teich, Margo Volterra, and Norman Wilson.  Reception with the artists Thursday, September 10, 4-6 pm      Now in Gallery 93 through September 25.
– – Find the newsletter at the library, Town Hall, banks, Stop & Shop, Star Market on Beacon and the Brookline Booksmith.  The best way to be sure you get one is to subscribe:   for $10 we'll mail it to you for a year.  If you're a retailer with space for a stack of newsletters, call us.  We deliver.
– – – – – – – – – – – – – – – – – – – –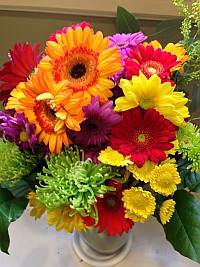 – – Brookline Trader Joe's sent us flowers!  Each week you brighten our desks and office.  Millions of thanks
– – – – – – – – – – – – – – – – – – – –
Planned Giving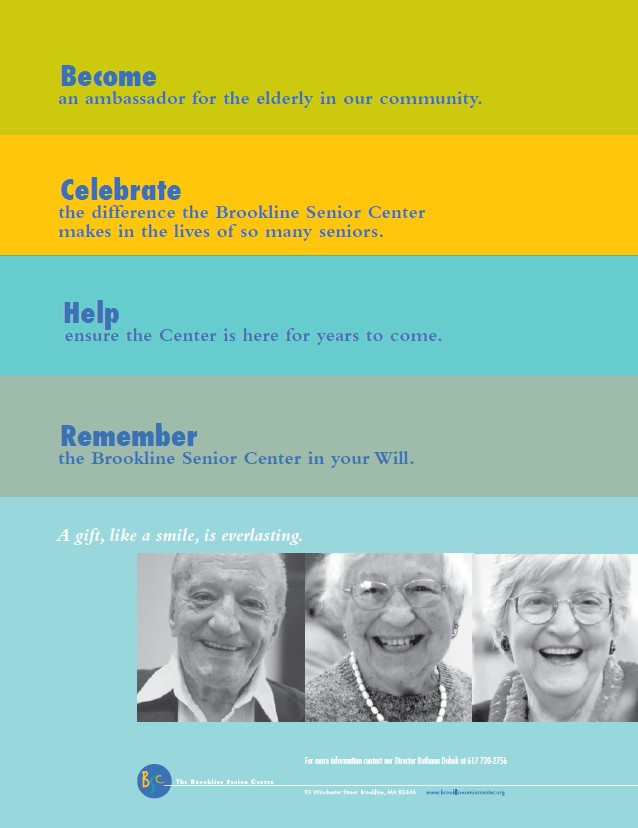 – – Consider leaving a legacy to the Senior Center.  Your bequest is a gift of hope.  Please call Ruthann Dobek, director:  617. 730. 2756 and help us secure a bright future