Honoring the wisdom that comes with age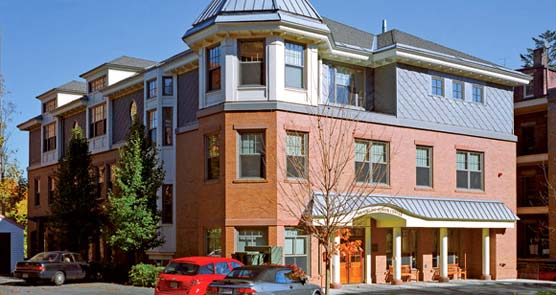 Ruthann Dobek, director
We close Monday, January 19 in honor of Martin Luther King, Jr
I look forward to the new year to make my list of goals and resolutions.  I like to start by expressing gratitude for my blessings.  I hope you will join me.  We're here to help fill your days with creative activities and programs and making new friends.  Whatever your interest, get to know us and exercise, volunteer, learn something or just stay healthy.  I'm especially grateful for those who sent kind words with their holiday wishes:  "Always with gratitude for your powerful creative leadership of all things senior in Brookline."  "Congratulations on this year's excellent programming."  "Thank you for all of you who work to add to the lives of thousands of seniors in Brookline."  I wish each of you a happy, healthy and prosperous new year.  Remember to be kind and welcoming to all.
Food Distribution         Tuesdays 2- 4 pm – – The selection of free produce and food varies.  Please bring a shopping bag.  This is a busy program that depends on volunteers.  If you can help, see Patricia Burns, our volunteer coordinator, Tuesday morning or 617. 730. 2743        Shopper numbers, like the bakery, are given out starting at 11 am

Thank you to the knitters and crafters who supported our toasty donations to the Brighton soup kitchen.  We/they appreciate the toe warmers, socks, scarves, hats and gloves.
Whatever your interests, get to know us.  Stay connected with our programs and services.  We're here to help fill your days with creative activities and new friends whether it's exercising, volunteering or learning something new.  Our gym has new gear and great staff.   Stop in 8:30-4:30.   And take a hike, or dance, lift weights, walk, yoga.  For every minute you exercise, you add seven minutes to your life, so says Harvard School of Public Health.
What's the difference between the Council on Aging and the Senior Center?  The Council is a municipal department of the Town of Brookline.  The Senior Center is the building.  And then there's the Brookline Multi-Service Center Corporation.  That's our official name for the non-profit that raises funds.  The official name is unwieldy so we ask you to make checks out to Brookline Senior Center.  And, the Town's budget for us covers 70% of our total costs.  The non-profit raises money to pay for the rest.  30% of our budget comes from you.  In this fiscal year, which ended June 30, private donations were $241,000.  Here's how we spent part of it: – – – $33,000 to the Fitness Program classes for 368 participants and scholarships – – – $59,000 for a new van:  $27,000 for the driver and gas for 2,987 rides and – – – $27,000 for programs, supplies and food
---
Health screenings: blood, podiatry, low vision

Barbara Westley, public health nurse, Brookline Public Health Department, wants you to know it's not too late for a flu shot.  Schedule a no-cost appointment: 617. 730. 2320, bwestley@brooklinema.gov      Bring health insurance cards.  No flu mist

Thursday, January 19 – – Blood pressure screening with Barbara Westley, RN here 9-10 am
Thursday, January 19 – – Staff from Brookline Hearing Services here from 1-2 pm for routine cleaning and counseling at no charge.  Batteries: $5/pack
Wednesday, January 25 – – Blood pressure screening with Barbara Westley, RN at the O'Shea House, 61 Park St, 1-2 pm
Podiatry Clinic – – Routine foot care with Dr. John McLaughlin here.  Cost: $40.  Call for appointments:  617. 730. 2777
---
Martin Luther King Day, 1/16
Brookline celebrates the life of Dr. Martin Luther King, Jr. and Brookline Day of Service Projects Monday, January 16 at 3 pm at the Coolidge Theatre.  Theme:   "Confronting Bias in Brookline."
Rick Pinderhughes, director of programs at Vision, Inc., is keynote speaker. Dr. Pinderhughes will describe implicit bias  and how it affects us in our lives and  institutions.   A panel discussion follows with Rahsann Hall, director, racial justice program for Mass ACLU;  Daniel O'Leary, chief, Brookline Police; and Andrew Bott, school superintendent, Brookline.  The event is free but you need to click here to reserve a ticket    https://www.eventbrite.com/e/town-of-brookline-mlk-day-celebration-tickets-19138771581
---
Real Estate Tax Exemptions, 1/17
Talk to Sandy Spector Tuesday, January 17 about real estate tax exemptions and abatements.  She's here 10-12 noon in the Gallery.
---
Mazl Tov Chorus, 1/18
Under the direction of Boris Goldstein, a performance by the Mazl Tov Chorus Wednesday, January 18 at 1.  The chorus is managed by Mikhail Lifshitz and has a repertoire of English, Russian, Yiddish, Hebrew and Spanish songs. – – Event sponsored by the Brookline Senior Center and supported by the Mass Association of Russian Speaking Jews Chaverim Inc of Boston
---
Virtual Reality,1/17
Our friends from Brookline Interactive Group are here Tuesday, January 17 at 1 for a demonstration of virtual reality and the future of film making.  It's computer generated, you wear a headset and goggles.  Deep sea dive, travel through space.  You get five minutes to live a fantasy.  Register:  617. 730. 2770
---
Tax Prep Tuesdays, 2/14 - 4/11
AARP tax aide volunteers are here Tuesdays from February 14 to April 11 to help with filing returns.  Appointments will be scheduled starting Tuesday, January 17.  Bring a copy of your 2015 return.  Register:  617. 730. 2777
---
Chinese New Year, 1/23
Our annual celebration for Chinese New Year is Monday, January 23 from 12:30-2 pm.  This is the Year of the Rooster, the red fire chicken.  Food and fun.  Tickets on sale January 9.  Reservations:  617. 730. 2777    There is no Springwell lunch today. – – Sponsored by the Greater Boston Chinese Golden Age Center and the Brookline Council on Aging
---
REAP Party, 1/26
We're having a winter party Thursday, January 26 from 1:00 – 2:30 for the New Year.  Tell us about your job search adventures.  Learn from others and join the discussion.  Refreshments of course.  RSVP:  Deidre @ 617. 730. 2767 or Patricia @ 617. 730. 2743
---
Scammer Alert, 1/28
A community service program at Goddard House, 165 Chestnut St, with Chiquita Rice, financial advisor and the Brookline Police:  protect yourself from scams.  Join us Saturday, January 28 from 10:30-noon to learn more about red flags and fraud.  Register:  Jenna Henning, jhenning@goddardhouse.org  or    617. 731. 8500 x-152   – – Snow date: Saturday, February 4          http://www.goddardhouse.org     
---
Elizabeth Pollock, president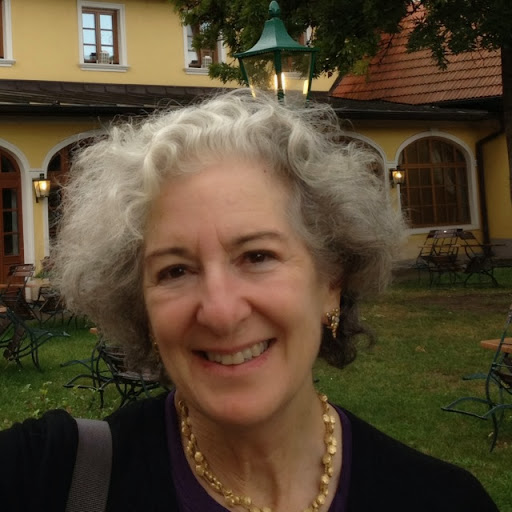 Thank you for thinking of us in your end of the year contributions.  Thanks to you, our older friends can get here and use the programs and essential services.  Your generosity ensures the van keeps rolling.  I wish everyone a healthy and warm new year.
"Exercise is the only thing that helps everything associated with aging," says Janice Schwartz, MD, professor of medicine at UC, San Francisco.  Look for better physical health and memory.   We hope you'll look into our fitness center and ping pong program.  Our fiscal year ends June 30.  If you can, help us with scholarships to the fitness center.  We're grateful to Bay State Federal Savings Charitable Foundation for their donation with much appreciation.
This year our endowment fund donated $47,000 to the Center's operating budget.  Endowment ensures additional income to preserve our legacy.
I care deeply about the future of the Center and so I have included it in my estate planning. Endowments help ensure the future of the organization with reserves. We're hoping to double our endowment by 2018. You can contribute directly or put the Brookline Senior Center in your will.  Gifts of $1,000 will be added to our Wall of Honor.  Be sure to let us know you've included us in your will or trust so we can recognize you in our Ambassador Club.  ***   "I give $___ to Brookline Multi-Service Senior Center Corp (EIN 04-2719972), a Massachusetts non-profit corporation, located at 93 Winchester St, Brookline, MA 02445 to be used for general purposes." – – Consult your lawyer or financial advisor
---
News
– – – – – – – – – – – –
– – – – – – – – – – – – – – – – –
Thank you, Tim Sullivan for printing the newsletter.  Thanks also to Rhona Hirschowitz and Fran Pechenick for proofreading.  And thanks to Sonia Wong and Dotty Bell for advertising and mailing.
– – – – – – – – – – – – – – – – –
Carolyn Letvin Exhibit
Sheep Specific:  Paintings and Monotypes by Carolyn Letvin

through March 30

Artist reception:  Thursday, January 19, 4-6 pm


– – – – – – – –
Artist Gary Chen gussies the van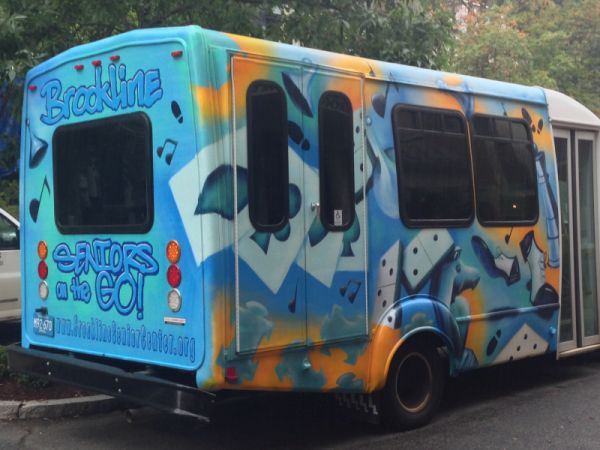 – – photo by Mary Nguyen
Thanks a million, Artists for Humanity!   
– – – – – – – –
Newsletter
– – Find the newsletter at the library, Town Hall, banks, Stop & Shop, Star Market on Beacon and the Brookline Booksmith.  The best way to be sure you get one is to subscribe: for $10 we'll mail it to you for a year.  If you're a retailer with space for a stack of newsletters, call us.  We deliver.  Be an advertiser:  Click for ad specs
Planned Giving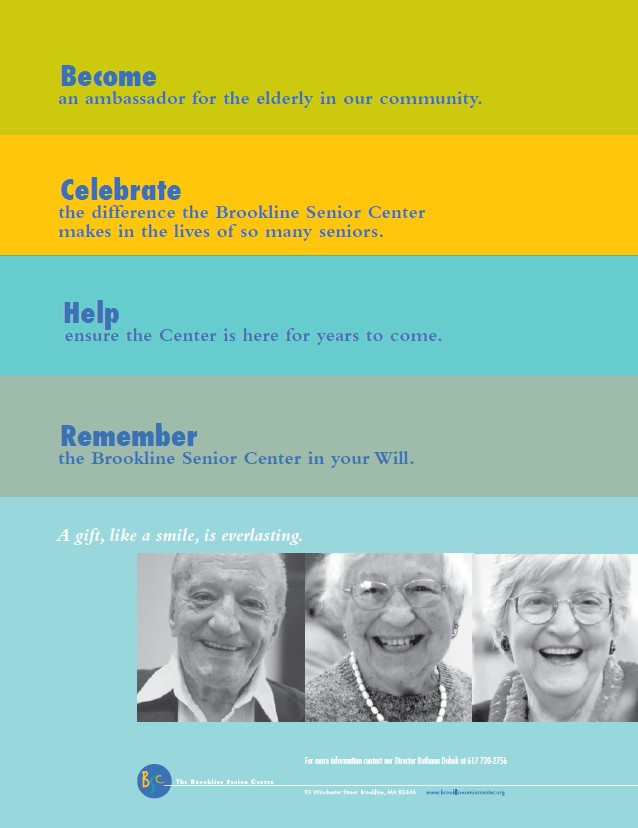 – – Consider leaving a legacy to the Senior Center.  Your bequest is a gift of hope.  Please call Ruthann Dobek, director:  617. 730. 2756 and help us secure a bright future
– –