Honoring the wisdom that comes with age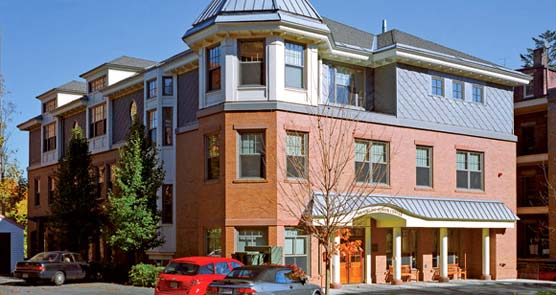 From the director:
We work to promote a healthy and active agenda for the community.  We thank you all and wish everyone a peaceful and happy holiday season.
Thank you,  sponsors and everyone who contributed to the benefit:

LEAD SPONSORS

PLATINUM -  Beth Israel Deaconess Medical Center, Chou Chou and Michael Merrill

GOLD – Bay State Federal Savings Foundation, Eastern Bank, The Hamilton Company/Harold and Maura Brown, Chobee Hoy, Betsy Pollock, Suzanne Salamon and Alan Einhorn, Winnie and Richard Rubino, Shulamit Kahn and Kevin Lang, Goddard House Assisted Living.

SILVER – Bank of Canton

FRIENDS – Barrie Atkin, Patricia Dobek, Ruthann Dobek and Glenn Boghosian, Jewish Family and Children's Service, Center Communities of Brookline, Doris Toby Axelrod and Lawrence Marks.

BRONZE – Lucille Tawa, Jean and Peter Stringham, Carla and Dick Benka, Brighton House, Brookline Hearing Services, Brookline Municipal Credit Union, Carol and Frank Caro, Michael Chambers, Lesley and John Christian, Nancy Daly and Kevin Cavanaugh, Michael Chambers, Margie and George Chapman, Coolidge House, Leslie and John Christian, Rita and Morgan Daly, Marilyn and Andre Danesh, Betsy and Dennis DeWitt, Emily Drooker, Elder Achievers, Doris and Saul Feldman, Sidney Gelb, Demee Gambulos and Ken Goldstein, House Works, Helen and Rudy Kass, Lasky Homesmith Services, Celia Lascarides and William Manley, Alberta and Roger Lipson, Corinne Long, So Hing Mak, Margolis & Bloom LLP, Jesse Mermell, Cecily and Alan Morse, Mt. Pleasant Home, Robert O'Brien, Judy Meyers and Mark Pasternack, Providence House, Lucy and Dick Robb, Ruth Kertzer Seidman and Aaron Seidman, Enid Shapiro, Robert Sperber, Arlene Stern, Molly and Lewis Turlish, United Health Care Community Plan, Wade Horowitz LaPointe LLC; Roberta Winitzer, Sonia and William Wong

THANK YOU BROOKLINE ROTARY!  Once again Rotary will be supplying all the gasoline for our Center Van.  We couldn't do it without you.  Millions of thanks. 
- – Ruthann Dobek

---
Elks Holiday Lunch & Center New Year Celebration
Saturday, December 7 at 1 pm – Holiday turkey lunch presented by Brookline Elks Lodge 886.   We thank the Elks for their generosity in hosting this annual event as well as providing the Christmas tree.   Reservations:  617. 730. 2770
Monday, December 30, 2-4 pm – Our New Year celebration
---
Closings
We are closed Wednesday, December 25 for Christmas.  We are open every other weekday this month.
---
Blood Pressure, Nursing Visits, Flu Shots
Friday, December 6 and December 20, 9-12 noon – Dr. John McLaughlin provides routine foot care in the Podiatry Clinic.  Fifteen minute sessions, $30, appointments:  617. 730. 2777
Wednesday, December 11, 1-2 pm – Nurse Barbara Westley at Sussman House, 50 Pleasant Street
Thursday, December 19, 9-10 am here at the Center with Barbara Westley, Brookline Health Department nurse
Flu shots are available at most pharmacies and from your health care provider.  To make an appointment for a flu shot at the Health Department:  617. 730. 2320
---
Senior Center Gallery Exhibit
A showing of paintings by Mary Gallagher through December 31.  Hours:  8:30 -  5 weekdays only.
---
Computer Lessons
Tuesdays in December.  Make an appointment for help with basic skills:  617 730. 2777
---
No senior will go hungry in Brookline
We have the SNAP program, we'll help you sign up for food stamps, we serve hot lunches here and we'll connect you with the Brookline Food Pantry at St. Paul's Church.
We distribute food every Tuesday 2-4 pm.  There's bread and produce, soups, salad and sandwiches and it's free.  Bring a shopping bag.  See Lydia Pearl Tuesday mornings if you can help.
---
Thank you, Maureen
Thanks to editor Maureen Deery for calendar and event listings.
---
Retirement Engagement Alternatives
Replacing the JOBS program is Retirement Engagement Alternatives Program  (REAP) to address the needs of Brookline residents over 60:
Newly retired looking for work
Planning for retirement
Volunteering
Part-time work
REAP is screening and placing volunteers in nonprofits and businesses.  If your business needs help, email:  dwaxman@brooklinema.gov
---
We SHOP for you
If you need grocery shopping help, we have Brookline High School students ready to help.  Call Maureen Deery:  617. 730. 2743
---
News from President BETSY POLLOCK
The holiday season is a special time.   As well as celebrating with friends and family, we think about giving.  I'm reminded of how many people give time and donations to help our seniors live with dignity and respect.
————————————————————————————
Update on the benefit:  We raised $44,000, a new record.  Our thanks to Harold Brown whose generosity enables us to expand our van service to Fridays.
Special thanks to platinum sponsors Beth Israel Deaconess Medical Center and Chou Chou and Michael Merrill.  Eastern Bank is now a gold sponsor.
————————————————————————————
The money we raise supports programs and services to help the most needy access fuel assistance, SNAP program and emergency resources.
We've reached a milestone. Our endowment is now $1 million. Endowments help ensure the future of the organization. It took 11 years to reach the first million. We're hoping to double our endowment by 2018. You can contribute directly or put the Brookline Senior Center in your will. Let us know so we can include you in the Ambassador Club.
We use your gifts to keep the van running as well as funding furnishings, improvements and programs.  Help us cover additional expenses for renovations that will expand the exercise and physical fitness programs.   All gifts are deductible.  We are proud of our community and need your help to sustain it.  We thank you.  Have a wonderful holiday season.
---
News
- – - – - – - – - – - – - – - -
You can find copies of the newsletter at the library, Town Hall, banks, Stop & Shop and the Brookline Booksmith.  The best way to be sure you get one is to subscribe:   for $10 we'll mail it to you for a year.  If you're a retailer with space for a stack of newsletters, call us.  We deliver.
- – - – - – - – - – - – - – - -
Planned Giving