Honoring the wisdom that comes with age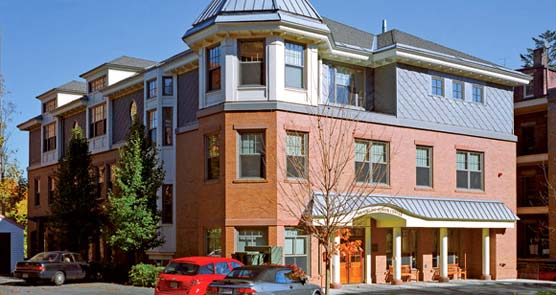 Ruthann Dobek, director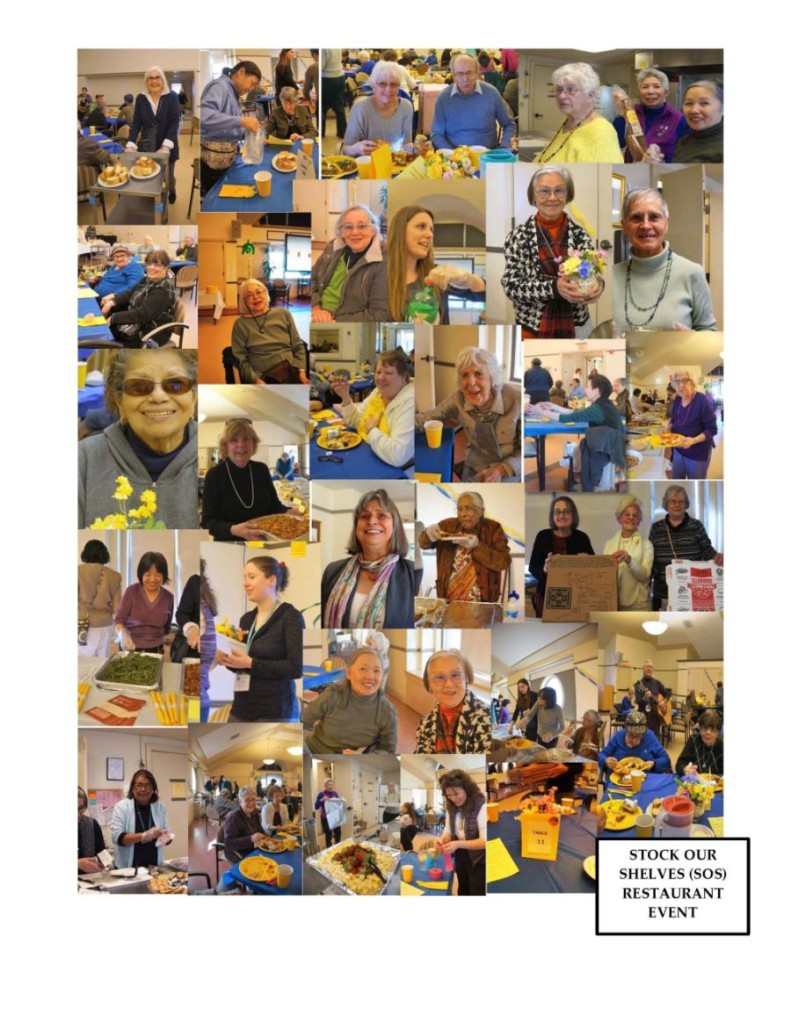 Welcome Emily Brenner, our new Zumba Gold instructor.  See more about her:  Emily's website
Farewell Mary Stevenson, our present Zumba Gold instructor who relocates to New York at end of summer.  We'll miss you and millions of thanks.
Whatever your interests, get to know us.  Stay connected with our programs and services.  We're here to help fill your days with creative activities and new friends whether it's exercising, volunteering or learning something new.  Our gym has new gear and great staff.   Stop in 8:30-4:30.   And take a hike, or dance, lift weights, walk, yoga.  For every minute you exercise, you add seven minutes to your life, so says Harvard School of Public Health.
Naming opportunities:  Donations of $1,000 are added to our Wall of Honor.  A donation of $10,000 brings naming rights for an office or the conference room.  For $25,000, naming option for our double classroom.  For $35,000, naming option for the fitness center. rdobek@brooklinema.gov    617. 730. 2756
Our concerts and movies are free.  Get transportation at subsidized rates:  the van runs every day.  Our staff and volunteers offer counseling and direct assistance with fuel, food stamps and income tax.  Also, we'll mail the paper edition of News and Events to you for $10/yr.

---
Screenings: blood pressure, podiatry, sugar

Barbara Westley is public health nurse for the Brookline Department of Health

Podiatry Clinic with Dr. John McLaughlin:  Call for an appointment for routine foot care, nails and callouses.  $30 now, $40 as of July.  617. 730. 2777
---
Shakespeare by Collins, 6/27
We celebrate the work of Shakespeare with actor, lecturer Stephen Collins Monday, June 27 at 1 pm.  He reads as  King Lear,  Edmund, Iago, Prospero.  Register:  617. 730.2770
---
Berry Festival, 6/29
Our friends from Chestnut Hill's Boylston Place are here Wednesday, June 29 at 1 pm with berries.
---
Workplace Challenges, 7/13
Panel discussion Wednesday, July 13 2-4 pm here with disability and legal experts to talk about workplace challenges for workers with health conditions.  Learn more about Americans with Disabilities Act, Workplace Accommodations, Independent Living Centers Programs, Mass Rehab Commission, Mass Commission for the Blind and hearing impaired.  Free and open to all.  Register:  617. 730. 2767 with Deidre Waxman.  $5 fee at the door if you are not registered.
---
Zumba Gold Thursdays
Free introductory class Thursday, June 16 at 1:30.  The session continues Thursdays, June 23 – July 28 1:30 – 2:30.  Class is $35, drop-in is $7.  Free to Brookline Housing Authority residents. – – Sponsored by Brookline Multiservice Senior Center Corp
---
Coed Canasta Mondays
Dianne Honig teaches canasta Mondays beginning July 11-August 15, 2:30-4 pm.  Experienced players welcome.  Class limited to 12.  Register:  617. 730. 2770
Reach Dianne:Happyhills28@gmail.com                                                                
---
Volunteer of the Year, Muriel Stark
We are pleased to announce Muriel Stark is our 2016 Volunteer of the Year, shown here with director Ruthann Dobek at the annual volunteers luncheon.  Muriel is honored as a Center ambassador and for her "we'll get through it" attitude.  This is the John and Molly Dolan award given each year.
---
Community Partner of the Year, Trader Joe's
Brookline Trader Joe's sends us flowers and food each week.   You brighten our office, support the community and warm our hearts.  Millions of thanks for your generosity.  Trader Joe's is our Community Partner of the Year 2016.

Corey Choen, a Center volunteer and employee of Trader Joe's with director Ruthann Dobek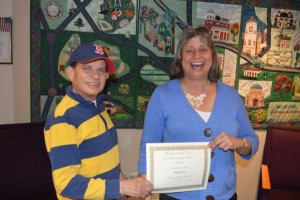 ---
Solemates Fridays
Solemates takes walks Fridays at 10.  Meet here and we drive to Jamaica Pond for a walk.  Register:  Sharon Devine 617. 730. 2769.  We're looking for a co-leader and more drivers.  Special thanks to Mildred Siegel , our leader.
---
Elizabeth Pollock, president

"Exercise is the only thing that helps everything associated with aging," says Janice Schwartz, MD, professor of medicine at UC, San Francisco.  Look for better physical health and memory.   We hope you'll look into our fitness center and ping pong program.  Our fiscal year ends June 30.  If you can, help us with scholarships to the fitness center.  We're grateful to Bay State Federal Savings Charitable Foundation for their donation with much appreciation.
This year our endowment fund donated $47,000 to the Center's operating budget.  Endowment ensures additional income to preserve our legacy.
I care deeply about the future of the Center and so I have included it in my estate planning. Endowments help ensure the future of the organization with reserves. We're hoping to double our endowment by 2018. You can contribute directly or put the Brookline Senior Center in your will.  Gifts of $1,000 will be added to our Wall of Honor.  Be sure to let us know you've included us in your will or trust so we can recognize you in our Ambassador Club.  ***   "I give $___ to Brookline Multi-Service Senior Center Corp (EIN 04-2719972), a Massachusetts non-profit corporation, located at 93 Winchester St, Brookline, MA 02445 to be used for general purposes." – – Consult your lawyer or financial advisor
---
News
– – –
– – – – – – – –
Newsletter
– – Find the newsletter at the library, Town Hall, banks, Stop & Shop, Star Market on Beacon and the Brookline Booksmith.  The best way to be sure you get one is to subscribe:   for $10 we'll mail it to you for a year.  If you're a retailer with space for a stack of newsletters, call us.  We deliver.  Be an advertiser:  Click for ad specs
Planned Giving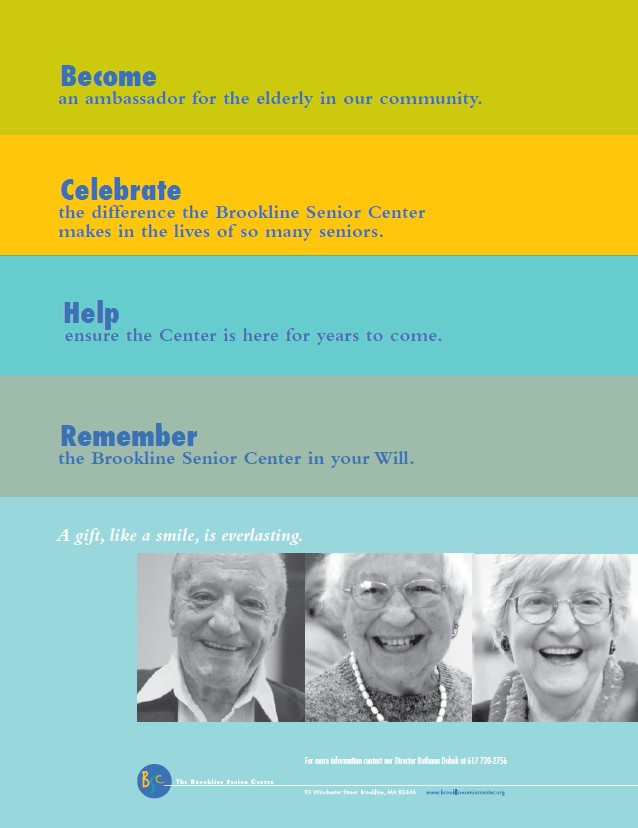 – – Consider leaving a legacy to the Senior Center.  Your bequest is a gift of hope.  Please call Ruthann Dobek, director:  617. 730. 2756 and help us secure a bright future
– – – –
Cathie Brenner Exhibit
Wish You Were Here:  Mixed media works by the artist in the gallery through June 30