Craft Fair & Rummage Sale!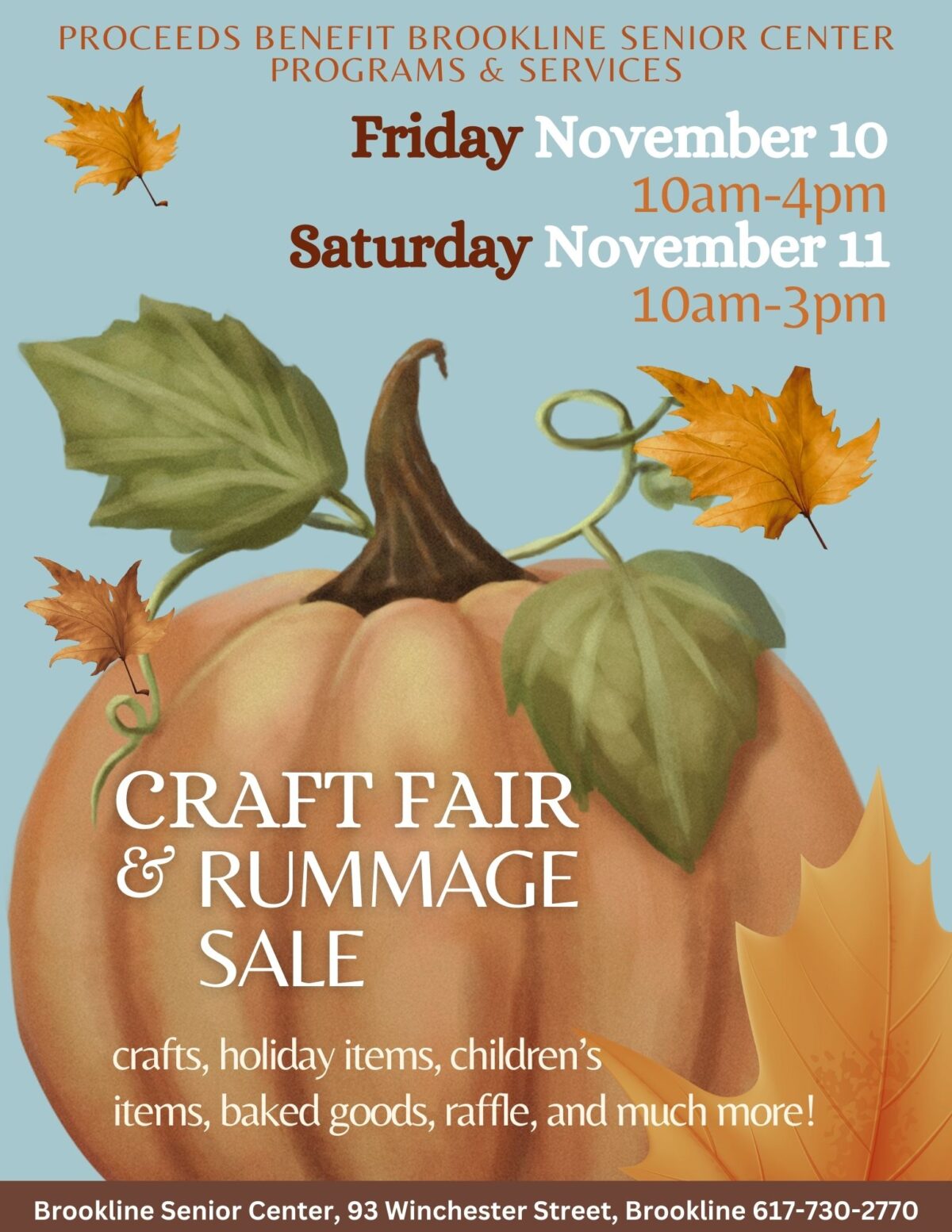 Our annual ʺCraft Fair & Rummage Saleʺ (formerly known as the Holiday Craft Fair) will be held this year on Friday, November 10 from 10:00 am‐4:00 pm and Saturday, November 11 from 10:00 am‐3:00 pm at the Senior Center. We are seeking donations of better costume jewelry, boutique items, childrenʹs items, holiday gifts, and rummage sale items for this event. Please drop off any items in the donations bins on the 2nd floor outside the Council on Aging offices.
Please note we do not accept large items, anything with plugs, linens and/or clothing. Thank you for your donations and we'll see you at the Fair ready to shop!