Books, Movies, Theater, Where to Eat
Upcoming Movie Tuesdays at 1

Harriet (2019) – – Cynthia Erivo, Leslie Odum Jr, Joe Alwyn, Janelle Monae
Mike Wallace is Here  (2019) – – documentary
A Beautiful Day in the Neighborhood (2019) – – Tom Hanks, Matthew Rhys, Chris Cooper
Upcoming Theater Club
TBA
Movie Wednesdays at Putterham Library

959 West Roxbury Parkway, Chestnut Hill at 1:30 – – 617. 730. 2385
TBA
Movie Thursdays at Pleasant St Library

31 Pleasant St, Brookline at 1:30 – – 617. 730. 2370
TBA
Coolidge Corner Theater, 290 Harvard St
617. 734. 2500
TBA
Brookline Recreation

How to register  www.brooklinerec.com         617. 730. 2082 call JOSH COOKE   jcooke@brooklinema.gov  Or main recreation at 617. 730. 2069.  Pricing reflects resident/nonresident – Bus pick up and drop off at Brookline Senior Center, 93 Winchester St and Soule Recreation Center, 652 Hammond St
Friday, June 19 – – Newport Flower Show in Newport, RI 9-4 pm.  Flowers, food, shopping, gardens at Rosecliff mansion. CODE: 110107-3B.  $35/$45
Book Discussion Group at Putterham Library

Meets in the Community Room at Putterham Library from 2-3 pm.  Books available at the Library.  Leaders:  Charlotte Millman and Batia Bloomenthal
We asked Charlotte and Batia for their book group recommendations until the Center reopens. We hope these suggestions are new to you and you will add them to your what to read next list.
The Sense of an Ending, by Julian Barnes – – This slim book won the 2011 Man Booker Prize in 2011 for fiction. It is a thriller, a tragedy, a story of suicide and scandal, and a carefully crafted look at the nature of aging and memory.
The Great Gatsby, by F. Scott Fitzgerald – – Revisit this classic of the Roaring '20s and its dark underbelly and follow up with one its many film adaptations.
Our Souls at Night, by Kent Haruf – – Booklist starred review: "Addie Moore has lost her husband, and one day she boldly invites a neighbor, widower Louis, whom she does not know well, to come spend the night sleeping with her (chastely, so that she may have someone to talk to and confide in during those particularly lonely early morning hours) . . .
Guernsey Literary and Potato Pie Society, by Mary Ann Shaffer and Annie Barrows – – In 1946, a village of farmers on the British island of Guernsey write letters telling a London journalist how they survived German occupation during World War II. #1 bestseller, now on Netflix.
Dark Tide: The Great Boston Molasses Flood of 1919, by Stephen Puleo – – The true story of a disaster that killed 21 people in the city.  Was it the work of anarchists or negligence by the tank's owner?
Charlotte also recommends works by Maya Angelou, Jane Austen, Toni Morrison and Barbara Pym
Public Issues Book Discussion, 9 am

Leader:  Tom Faulhaber  – –  Nonfiction book discussion including public issues, history and current events.   Tuesdays 9-10 am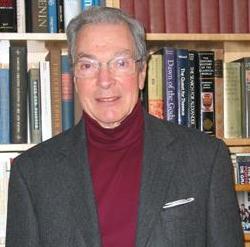 We also asked Tom for books until the Center reopens.
Capitalism Without Capital, The Rise of the Intangible Economy, by Jonathan Haskel and Stian Westlake
Factfulness: Ten Reasons We're Wrong About the World – and Why Things are Better Than You Think, by Hans Rosling, Anna Rosling Ronnlund and Ola Rosling
The Road to Somewhere: The Populist Revolt and the Future of Politics, by David Goodhart
21 Lessons for the 21st Century, by Yuval Noah Harari
A Bright Future: How Some Countries Have Solved Climate Change and the Rest Can Follow, by Joshua S. Goldstein and Staffan A. Qvist
Zucked: Waking Up to the Facebook Catastrophe, by Roger McNamee
The Fifth Risk, by Michael Lewis
Ghost Work: How to Stop Silicon Valley from Building a New Global Underclass, by Mary L. Gray and Siddharth Suri
Truth in Our Times: Inside the Fight for Press Freedom in the Age of Alternative Facts, by David E. McCraw
Tuesday, June 23 – – The Big Thirst: The Secret Life and Turbulent Future of Water, by Charles Fishman
Best of, says Boston Magazine, Where to eat

These are the closest.  For the complete list:  https://www.bostonmagazine.com/best-of-boston/dining/
Seoul Soulongtang, 1245 Commonwealth Ave, Allston  617. 505. 6771 – – Best Korean restaurant   seoulsoulongtang.com
Uni, 370A Commonwealth Ave, Boston in the Eliot Hotel, 617. 536.7200 – – Best Japanese restaurant  uni-boston.com
Toro, 1704 Washington St, South End, 617. 536. 4300 – – Best Spanish restaurant  toro-restaurant.com
Ethiopian Cafe, 377 Centre St, Jamaica Plain 617. 319. 6982 – – Best African restaurant ethiopiancafe.business.site
Michael's Deli, 256 Harvard St, Brookline  617. 738. 3354 – – Best deli  michaelsdelibrookline.com
The Butcher Shop, 552 Tremont St, South End  617. 423. 4800 – – Best restaurant wine program  thebutchershopboston.com
The Publick House, 1648 Beacon St, Brookline  617. 277. 2880 – – Best restaurant beer program  publickhousebrookline.com
Island Creek Oyster Bar, 500 Commonwealth Ave, Boston in the Commonwealth Hotel  617. 532. 5300  Best lobster roll  islandcreekoysterbar.com
Whole Heart Provisions, 487 Cambridge St, Allston   617. 202. 5041 Best Bowls, fast-casual  wholeheartprovisions.com
Mei Mei, 506 Park Dr, Brookline/Boston  857. 250. 4959  Best snacks, fast-casual meimeiboston.com
Eastern Standard, 528 Commonwealth Ave, Boston in the Commonwealth Hotel  617. 532. 9100  Best second dinner (and breakfast and lunch)  easternstandardboston.com
Jeanie Johnston Pub and Grill, 144 South St, Jamaica Plain 617. 983. 9432  Best dive bar  jeaniejohnstonpub.com
Lulu's Allston, 421 Cambridge St, Allston  617. 787. 1117  Best beer bar  lulusallston.com
Oleo
Brookline Booksmith, 279 Harvard St, Brookline   617. 566. 6660      Best of Boston again, new and used books, gifts, cards   Brookline Booksmith
Fenway Park Tours, Jersey Street, Boston  617. 226. 6666  Daily 10-5  Tour the press box, dugout and field
Old South Meeting House, 310 Washington St, Boston  617. 482. 6439  Daily  9:30 – 5   $6
SoWa First Friday, 450 Harrison Ave, South End  978. 337. 4191   free     Browse art for sale from 70 artists who open their studios the first Friday each month
Museums
Boston Children's Museum, 308 Congress St, Boston  617. 426. 6500  Focus on science, health, fitness and culture
Bostonian Society Old State House Museum, 206 Washington St, Boston  617. 720. 1713 Historical presentations, artifacts, images, architecture  Daily 9-5
Edward M. Kennedy Institute, 210 Morrisey Blvd, Boston  617. 740. 7000  Includes a replica of his office and reproduction of the U. S. Senate chamber
Harvard Art Museums, 32 Quincy St, Cambridge  617. 495. 9400  Daily 10-5 $13/$15
Institute of Contemporary Art, 25 Harbor Shore Dr, Boston  617. 478. 3100    Next of Kin: Seeing Extinction of Endangered Animals, ongoing  Call for hours
International Museum of World War II, 8 Mercer Rd, Natick  508. 651. 1944   Marking the 75th anniversary of entering the war, 75 objects from its collection of 500,000
Isabella Stewart Gardner Museum, 25 Evans Way, Boston   617. 566. 1401
Jackson Homestead and Museum, 527 Washington St, Newton   617. 796. 1450
JFK Presidential Library and Museum, Columbia Point, Boston   617. 514. 1600    Daily 9-5  https://www.jfklibrary.org/
Larz Anderson Auto Museum, 15 Newton St, Brookline  617. 522. 6547   Vintage American cars
Mary Baker Eddy Library, 200 Mass Ave, Boston  617. 450. 7000  Tues-Sunday 10-4   Mapparium
Mass Historical Society, 1154 Boylston St, Boston  617. 536. 1608  Free  Permanent collection of paintings, photographs and document including a copy of the first printing of Declaration of Independence
McMullen Museum at Boston College, 2101 Comm Ave, Boston  617. 552. 8587
MIT List Visual Arts Center, 20 Ames St, Cambridge  617. 253. 4680  Free
New England Aquarium, 1 Central Wharf, Boston  617.973. 5206  Among others, the giant ocean tank
Paul S. Russell, MD Museum of Medical History and Innovation, Mass General Hospital, 2 N. Grove St, Boston  617. 724. 8009   Permanent collection of medical discoveries, patient care and research at MGH with photographs, artifacts and interactive media
Rose Art Museum at Brandeis, 415 South St, Waltham  781.736.3434  Wed-Sun, 11-5, free.   Permanent collection of 8,000 pieces of art including '60s and '70s
Sports Museum at TD Garden, 100 Legends Way, Boston  617. 624. 1234  Artifacts from the area's professional and college teams, ongoing
West End Museum, 150 Staniford St, Boston   617. 723. 2125   "The Last Tenement documents the West End's history and immigrant community from 1850-1958."