Movies, Books & Seminars
Tuesday Afternoon Movie Series at the
Brookline Senior Center
Tuesday, May 10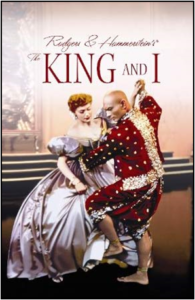 The King and I (1956)
2hr. 13 min.
A widow accepts a job as a live-in governess to the King of Siam's children.
Tuesday, May 17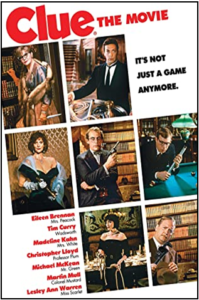 Clue (1985)
1hr. 34 min.
Six guests are anonymously invited to a strange mansion for dinner, but after their host is killed, they must cooperate with the staff to identify the murderer as the bodies pile up.
Tuesday, May 24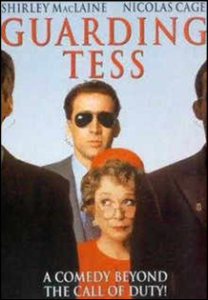 Guarding Tess (1994)
1hr. 36 min.
A former U.S. First Lady wants a particular Secret Service agent to head her bodyguard detail, even though he can't stand her.
Tuesday, May 31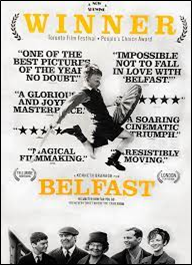 Belfast (2021)
1hr. 38 min.
A young boy and his working-class Belfast family experience the tumultuous late 1960s.
---
— Please note that the group will not meet in May —
June 13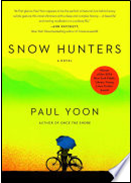 Snow Hunters
By Paul Yoon
---
Public Issues Nonfiction Book Discussion
Group
at the
Brookline Senior Center
Tom Faulhaber is challenging your thinking every month with a nonfiction book discussion group centered on public issues, history, current events, and other nonfiction topics. Suggestions for future titles are encouraged.
Please note: While this group is normally held at the Senior Center on the fourth Tuesday of each month from 9:00-10:00am, it will meet via Zoom until further notice. As of this print, this group is still held via Zoom. Please contact Tom for any changes in the interim.
For information on how to connect, please email Tom at editor@businessforum.com
May 24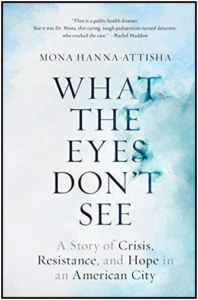 What the Eyes Don't See: A Story of Crisis, Resistance, and Hope in an American City
by Mona Hanna-Attisha (One World | Penguin Random House, LLC)
June 28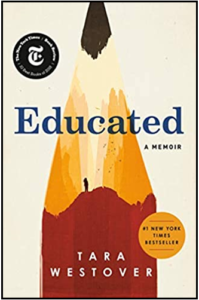 Educated A Memoir by Tara Westover
(Penguin Random House, LLC)
July 26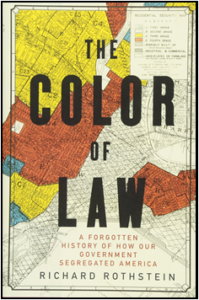 The Color of Law: A Forgotten History of How Our Government Segregates America 
Richard Rothstein  (Liveright Publishing)
---
ArtMatters Online Presentations


The Senior Center's new enhanced membership account with ArtMatters allows Brookline Senior Center participants access to two new prerecorded presentations each month, as well as access to the entire ArtMatters video library. Choose from over 40 different subjects, covering artists, art movements, historical eras, and themes.
To view the account, please go http://artmatters.website website and click "Log In" on the top right corner of the page. For email, enter info@brooklineseniorcenter.org and 93winchester as the password. From here, you will see a couple of options on the top of the screen. Under "Individual" you can view the monthly videos and see a preview for the next month's videos. Under "Communities," click on Brookline COA and enter password "BrooklineCOA93" to view the video library.
This program is made possible thanks to the Brookline Multi-Service Senior Center.
---
Coolidge Corner Theater, 290 Harvard St
617. 734. 2500
---
Boston Athenaeum
https://www.bostonathenaeum.org/
Calendar of events, exhibitions, collections, library, support and membership.
---
Bookstore

Brookline Booksmith, 279 Harvard St, Brookline   617. 566. 6660     new and used books, gifts, cards   Brookline Booksmith
---
Museums

Boston Children's Museum, 308 Congress St, Boston  617. 426. 6500  Focus on science, health, fitness and culture
Bostonian Society Old State House Museum, 206 Washington St, Boston  617. 720. 1713 Historical presentations, artifacts, images, architecture
Edward M. Kennedy Institute, 210 Morrissey Blvd, Boston  617. 740. 7000  Includes a replica of his office and reproduction of the U. S. Senate chamber
Harvard Art Museums, 32 Quincy St, Cambridge  617. 495. 9400
Institute of Contemporary Art, 25 Harbor Shore Dr, Boston  617. 478. 3100    Next of Kin: Seeing Extinction of Endangered Animals
International Museum of World War II, 8 Mercer Rd, Natick  508. 651. 1944   Marking the 75th anniversary of entering the war, 75 objects from its collection of 500,000
Isabella Stewart Gardner Museum, 25 Evans Way, Boston   617. 566. 1401
Jackson Homestead and Museum, 527 Washington St, Newton   617. 796. 1450
JFK Presidential Library and Museum, Columbia Point, Boston   617. 514. 1600   https://www.jfklibrary.org/
Larz Anderson Auto Museum, 15 Newton St, Brookline  617. 522. 6547   Vintage American cars
Mary Baker Eddy Library, 200 Mass Ave, Boston  617. 450. 7000    Maps
Mass Historical Society, 1154 Boylston St, Boston  617. 536. 1608    Permanent collection of paintings, photographs and document including a copy of the first printing of Declaration of Independence
McMullen Museum at Boston College, 2101 Comm Ave, Boston  617. 552. 8587
MIT List Visual Arts Center, 20 Ames St, Cambridge  617. 253. 4680
New England Aquarium, 1 Central Wharf, Boston  617.973. 5206  Among others, the giant ocean tank
Paul S. Russell, MD Museum of Medical History and Innovation, Mass General Hospital, 2 N. Grove St, Boston  617. 724. 8009   Permanent collection of medical discoveries, patient care and research
Rose Art Museum at Brandeis, 415 South St, Waltham  781.736.3434  –  Permanent collection of 8,000 pieces of art including '60s and '70s
Sports Museum at TD Garden, 100 Legends Way, Boston  617. 624. 1234  Artifacts from the area's professional and college teams
West End Museum, 150 Staniford St, Boston   617. 723. 2125   "The Last Tenement documents the West End's history and immigrant community from 1850-1958."