Brookline Senior Services
Hours:  8:30 – 5pm weekdays

Address:  93 Winchester St, Brookline, MA  02446
Information:  617. 730. 2770
Social Services:  617. 730. 2777
Ruthann Dobek, director:  617. 730. 2770      rdobek@brooklinema.gov  
---
Memory Connections Café

The Café, for people with early memory challenges and their care partners, is on hold during Winter and Spring 2022.
When the Café is able to return safely in-person, it will do so, but it will no longer be available virtually for the time being.
Please reach out to Jamie Jensen at 617-730-2753 or jjensen@brooklinema.gov for more information and resources and to share any interest in future Cafes.
---
VIBRANT Assistive Technology Program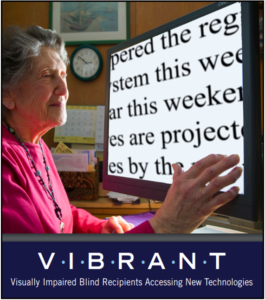 The Massachusetts Association for the Blind and Visually Impaired (MABVI) is proud to offer the VIBRANT Assistive Technology program in partnership with the Centers on Aging and the Brookline Senior Center. VIBRANT is assistive technology guidance that empowers you.
If you are losing your vision, we provide  applied instruction on current technologies to help you accomplish your everyday goals. This specialized assistive technology training can help with reading, walking, personal finance, and more. Anyone with low vision or blindness is welcome, as well as those interested in how we are serving the spectrum of vision loss.
In person lessons at the Senior Center are on Wednesday and Thursday afternoons; remote training is also available. If you are interested, call Rachel Castle at 617-608-4150, or email  rcastle@mabcommunity.org. We look forward to working with you soon!
---
Brookline Hearing Services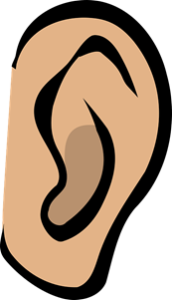 The staff from Brookline Hearing Services will be coming to the Senior Center on the 3rd Thursday of each from 1:30-2:30pm. They will provide hearing aid cleanings, maintenance and patient counseling at no charge. They will also be selling all sizes of hearing aid batteries for $5 per pack. All services will be provided on a first come, first served basis.
---
Low Vision Support Group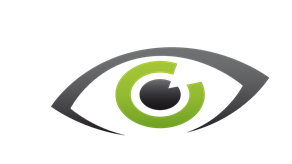 On the 3rd Wednesday of each month, the Low Vision Support Group through MAB Community Services has conference telephone calls. They provide practical and emotional support and information on low vision resources. For information on how to call-in, please call Laurie Werle at 617-926-4268.
---
Metrowest Legal Services Legal Clinic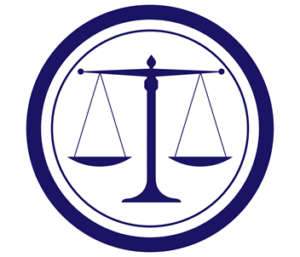 Schedule a private, FREE half hour legal PHONE consultation on last Thursday of each month from 12:00‐4:00pm.  MetroWest Legal Services provides free legal aid to seniors on housing, public benefits and social security matters; durable power of attorney, health care proxy and simple probate matters; Medicaid, nursing home issues, limited domestic relations; consumer and bankruptcy.
*Please note for registration that sharing a one-or-two word subject matter will help the attorney in her preparations and this information will remain absolutely confidential. To schedule your telephone consultation, contact Jamie Jensen at 617-730-2753 or jjensen@brooklinema.gov
---
SHINE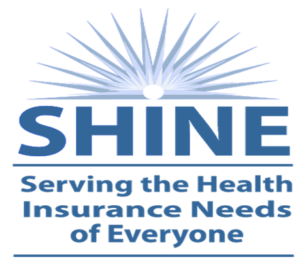 The SHINE (Serving the Health Needs of Everyone) program continues to be very helpful to its participants! For example, here is a SHINE success story:
One phone call saved a Brookline senior $581 in drug costs. Rose P (not her real name) called SHINE in April to see if she could enroll in a cheaper Medicare Part D drug plan. She was paying a premium of $64.70 a month and was taking nine medications. It turned out that Rose was qualified to join a drug plan for $0 a month and eligible to change plans outside normal enrollment periods.
With a few clicks of the keyboard, a Shine counselor enrolled Rose in the new plan, effective May 1. Had she stayed in her previous plan, her total cost for prescriptions – premiums plus copays – would have been $802. Under the new plan, her total cost will just be the copays. For the remainder of the year, they will total $221.
Shine volunteers offer services year-round. If you think you're overpaying for drug and medical services under Medicare, make an appointment. You never know, you might save hundreds of dollars! Please register for an appointment at 617-730-2777.
---
Alzheimer's Caregivers Support

Our Alzheimer's Caregiver Support Groups are not meeting in person at this time. However, our wonderful facilitator Ted Sturman is available by phone to support caregivers who are coping with the stress and demands of caring for a loved one who is struggling with Alzheimer's or another form of dementia. If you need support, please call Ted Sturman at 617-803-6105.
---
Food Pantry at United Parish Church
The new location of the Food Pantry is United Parish Church at 210 Harvard on the corner of Marion St across from the Mobil station.  Open Wednesdays: 2-5 pm only.
The Pantry accepts non-perishable food donations Wednesdays from 10:30-12:30 and Fridays from 9:30-12 noon.
Other locations – – https://www.brooklinefoodpantry.org/
---
REAP
REAP (Retirement Engagement Alternative Program) is designed for Brookline residents aged 60 and older who wish to remain engaged and active in the community while in retirement or partial retirement. Limited additional program opportunities may also be available for individuals aged 55-60.
The goal of this program is to enhance the retirement experience by connecting participants with either part-time paid or volunteer work in the community or at the Brookline Senior Center.
Please note: We are actively working to hire a new R.E.A.P. Coordinator, and an announcement will be made when the position has been filled. Click here if you are interested in applying: Employment Coordinator
---
Podiatry Clinic
Routine foot care (nail trim, callous trim) with Dr. John McLoughlin, is available at the Senior Center. Cost is $40.00. Dr. McLoughlin does not bill insurance. To inquire about appointments, please call 617-730-2777.
---
SENIOR SERVICES
BROOKLINE LEGAL ASSISTANCE BUREAU (BLAB) The Brookline Legal Assistance Bureau Program is not operating at this time. When  further plans are finalized, our wonderful volunteer attorneys will once again be available at a designated time to consult on legal matters. In the meantime, please register for our free MetroWest Legal Services Legal Clinic telephone consultations (see above).
HELP finds trained, dependable workers to house-assist individual seniors with such tasks as meal preparation, errands, house cleaning, and shopping—for an affordable rate. All workers are trained and screened by the HELP staff. Please call the HELP line at 617-730-2752 for more information on available services.
EQUIPMENT LOAN FUND The Brookline Senior Center has lots of medical equipment and other gear that we are trying to give away! Anyone is eligible to take what they need from our stockpile for any reason. Please call 617-730-2752 to ask about what is available.
Current stock includes walkers, tub seats and benches, packages of Depends and pads, wheelchairs, rollators, canes, commodes, raised toilet seats, hearing aid batteries, and so much more. This month's special "equipment of the month" is bed rails!
FILE OF LIFE – Forms that tell first responders how to help. You carry one and the other is on the refrigerator.  Ruth Brenner  617. 730. 2777
SHINE Our SHINE counselors (Sonia Wong, Steve Maas, Sybil Levisohn and Valerie Zimber) are offering telephone appointments to help individuals explore their health insurance options. Please call 617-730-2777 and leave your name and telephone number and we will call you back to schedule a time.
---
CARE Caregiver Assistance Relief
The Brookline Council on Aging provides Brookline families free respite/companionship through our CARE Program. CARE operates under the auspices of the existing HELP Program. CARE aids Brookline caregivers who need a break from caring for an older adult family member. Respite/Companionship does not include personal care, such as dressing and bathing or medication administration. This service allows caregivers to have time for themselves, while leaving family members in the care of trained home care workers. Thanks to State Senator Cynthia Stone Creem and the Executive Office of Elder Affairs for their grant that supports this program.
PLEASE NOTE: The CARE program is taking limited new referrals due to COVID-19. Please call the HELP line at 617-730-2752 for more information on available services.
---
Clutter Consults with HELP
Is your stuff piling up? Clutter is common and the Brookline Council on Aging is here to help. Call the HELP Program at 617-730-2752 to ask about a free, one-time social work visit to help you make a plan for what to do with your stuff.
---
Transportation Services
BROOKLINE TRIPPS Looking for alternative transportation options to driving or have a specific question about the MBTA/The Ride, Uber/Lyft or medical transportation? Contact Maria Foster at 617-730-2644 or email her at mfoster@brooklinema.gov
Brookline Transportation Program with Lyft  This program offers 4 subsidized rides per month on Lyft to older adults in Brookline. The program is currently limited to income eligible seniors, aged 60 and over (individual $70,750 maximum; couple $80,850 maximum). Lyft is a ridesharing transportation company that offers curb-to-curb service nationwide. The Brookline Program will offer four discounted rides per month of up to $10 per ride.  The passenger will pay the first $2; the coupon will pay up to the next $10. The coupon will automatically download each month into the Lyft app on your smartphone. This option will be available 24/7 without any restrictions on miles or pick up location. For more information, contact Maria Foster, Transportation Coordinator for the Council on Aging at 617-730-2644 or mfoster@brooklinema.gov
Brookline Transportation Program with GOGO Grandparent  This program offers 4 subsidized rides per month with GoGo Grandparent, a national company that provides dispatch service for Uber/Lyft vehicles in our area from your landline or "flip" phone. The program is currently limited to income eligible seniors, aged 60 and over (individual $70,750 maximum: couple $80,850 maximum). The Brookline Program will offer four discounted rides per month of up to $10 per ride. The passenger will pay the first $2; the coupon will pay up to the next $10. This option will be available 24/7 but is limited to trips within Brookline and to select medical facilities.
Brookline Senior Center Medical Transportation The Brookline Senior Center is working with Modern Ride (a local taxi cab company) to continue to provide non-emergency medical transportation services to older residents. Transportation requests to medical appointments should be left on 617-879-4878, our new medical transportation phone line, at least 3-30 business days in advance. Please leave your name and phone number with detailed  appointment information. Your request will be confirmed within 24 hours. This service is curb-to-curb and available for rides within the Town of Brookline and to select medical facilities (including the Longwood Medical Area, Harvard Vanguard-Kenmore, Mass General, Mass Eye & Ear, Faulkner Hospital, Boston Medical Center, the VA Hospital, and St. Elizabeth's). It will also serve those looking to get to vaccine appointments. Hours are Monday-Friday from (9:00 am-5:00pm).
Transportation to Eye Appointments  The Council on Aging's HELP program, through a "Trusted  Transportation Partner" grant from ITNAmerica, with support from Regeneron Pharmaceuticals, provides free transportation for Brookline residents to scheduled eye care appointments in the Boston area. To access, please contact the HELP line at 617-730-2752 at least ONE BUSINESS WEEK before your scheduled appointment.
Senior Services & Resources