Brookline Senior Services
Hours:  8:30 – 5pm weekdays

Address:  93 Winchester St, Brookline, MA  02446
Information:  617. 730. 2770
Social Services:  617. 730. 2777
Ruthann Dobek, director:  617. 730. 2770      rdobek@brooklinema.gov  
webmaster:  kkaufman@corp-edge.com
---
Halloween Memory Connections Cafe, 10/27

The Café, for people with early memory challenges and their care partners to connect with peers through socialization and programming. Join everyone at the Center Wednesday, October 27 at 1:30 with Tommy Bahama and his harvest and Halloween show. Costumes welcome. Live stream available if you can't be with us. Sponsored in part by Centre Communities of Brookline.

REGISTER:  Jamie Jensen   jjensen@brooklinema.gov   617. 730. 2753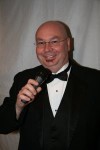 Tommy Bahama
---
Medicare SHINE, 10/15 – 12/7
Our SHINE counselors: Sonia Wong, Steve Maas and Sybil Levisohn, are doing telephone appointments to help you explore your health insurance choices only.  Their schedule for Medicare Open Enrollment only is October 15 through December 7.  You will need your Medicare card, drug list and Medicare account username and password.
REGISTER:  617. 730. 2777
---
Food Pantry at United Parish Church
The new location of the Food Pantry is United Parish Church at 210 Harvard on the corner of Marion St across from the Mobil station.  Open Wednesdays: 2-5 pm only.
The Pantry accepts non-perishable food donations Wednesdays from 10:30-12:30 and Fridays from 9:30-12 noon.
Other locations – – https://www.brooklinefoodpantry.org/
---
Death Cafe, 10/28
Our next Death Cafe is Thursday, October 28 from 3:00-5:00 here.  Death Cafes are for people of all ages to socialize, eat and drink and talk about death and dying. There is no agenda, advertising, objectives or themes.  We aim to increase our awareness of death so as to make the most of our lives.  No registration.  More about death cafes: https://deathcafe.com/what
LEADER:  Michael Allen, LICSW   617. 730. 2754
---
REAP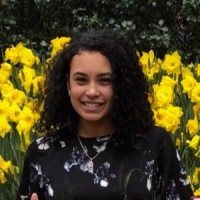 Kaila Atkins is the new REAP coordinator following Deidre Waxman's retirement. Her office hours are Wednesdays from 11:00-12 noon. This is a good time to connect with her if you're looking for work.  REAP is for Brookline residents over 60 who want to stay active in the community.  This program enhances your retirement by connecting you with part-time paid or volunteer work. Kaila works Wednesdays, Thursdays and Fridays.
CONNECT:  Katkins@brooklinema.gov  617. 730. 2767
---
Podiatry Clinic
Routine foot care (nail and callous trim) with Dr. John McLoughlin.  $40.
APPOINTMENTS: 617. 730. 2777
---
Brookline Senior Center Services
BETS (Brookline Elder Taxi System) –   Maria Foster: 617. 730. 2644 or mfoster@brooklinema.gov
BROOKLINE TRIPPS – For alternatives to driving:  MBTA, TheRIDE, Uber, Lyft and medical transport: Maria Foster: 617. 730. 2644
BROOKLINE LEGAL ASSISTANCE – TBA
HELP – with meals, errands, cleaning and shopping:  617.730.2752
EQUIPMENT LOAN FUND  –  Donations and loans of gently used equipment including walkers, tub seats, tub benches, wheelchairs, rollators, canes, raised toilet seats.  CALL:  617. 730. 2752 or mallen@brooklinema.gov
FILE OF LIFE – Forms that tell first responders how to help. You carry one and the other is on the refrigerator.  Ruth Brenner  617. 730. 2777
SHINE – Explore health insurance options by telephone only with Sonia Wong, Steve Maas and Sybil Levisohn.   617. 730. 2777
VAN – – Call to get a ride here one business day ahead:  617. 730. 2750. Donations welcome
---
Brookline Hearing Services Thursdays, 10/21
Staff is here Thursday, October 21 from 1:30-2:30.  Free cleanings and counseling, batteries $5.  No appointments.
---
CARE Caregiver Assistance Relief
We provide Brookline families free respite and companionship through the CARE program, which operates under the auspices of the HELP program.  CARE provides Brookline caregivers a break from caring for an older adult family member.  It does not include personal care like dressing, bathing or medication services.
CALL 617. 730. 2752
---
Clutter Consults with HELP
Is your stuff piling up? Ask about a free, one‐time visit with a social worker to help you make a plan for your stuff.
CALL 617. 730. 2752
---
Ride with Springwell
Brookline people over 60 can get rides from Springwell through Alternative Transportation Systems. https://alt-trans.com/springwell
CALL:  857. 364. 6570
---
Medical Rides
Modern Ride uses taxis to Longwood Medical, Mass General, Mass Eye & Ear, Faulkner, Boston Medical Center, VA Hospital and St. Elizabeth's.
HOURS:  Monday-Friday, 7:00am-6:00 pm. Masks are required. Limited weekend service.
CALL: 3 business ahead with name, address, phone and date: 617. 730. 2750
---
Help from Brookline High School Students
Our SHOP program has activities for people over 60 in Brookline with students from the High School.  Together you can be
♠ Pen pals, ♠ Zooming vocals or instruments, ♠ Playing games and crosswords,♠ Talking on the phone,♠ Reading short stories and poetry, ♠ Going on museum tours and ♠ Help students with their school work!  Spelling and grammar haven't changed since you were in school.
CALL:  617. 730. 2770
---
Alzheimer's Caregivers Support

Ted Sturman
CALL   617. 803. 6105
---
Rides to Eye Appointments
We have free rides to eye appointments from a TTP Trusted Transportation Partner grant and Regeneron Pharmaceuticals.
CALL  617. 730. 2752 at least one week ahead

---
Vibrant Assistive Technology Program

Assistive technology programs include Zoom meetings, reading applications and ride sharing among others. Assistive is hardware or software to help with cooking, cleaning, shopping, reading, TV, creating spreadsheets, banking, travel, health and fitness.  Anyone with low vision or blindness is welcome, along with those interested in how we are treating vision loss.
CALL    Rachel Castle: 617. 608. 4150        rcastle@mabcommunity.org 
CALL    Jerry Feliz: 857. 443. 6636               ATCenter@mabcommunity.org
---
TRIPPS
Brookline Transportation Program with Lyft
Lyft could be a good option if you want to avoid the T. We process applications by phone and email. 
This program is limited to income eligible seniors (60) and over (individual $70,750 maximum; couple $80,850 maximum). Lyft is a ride sharing company that offers curb-to-curb service nationwide. The Brookline program offers four discounted rides per month of up to $10 per ride.  Passengers pay the first $2; the coupon pays up to the next $10. Coupons automatically download each month into the Lyft app on your smartphone. This option will be available 24/7 without restrictions on miles or pick-up location. For more information, Maria Foster, transportation coordinator,  617. 730. 2644 or mfoster@brooklinema.gov
Metro Cab
Metro Cab in Brighton: 617. 782. 5500 DOES NOT ACCEPT Brookline Senior Taxi Coupons.  They do have wheelchair accessible vans.
GoGo Grandparent
Gogo Grandparent www.gogograndparent.com orders and monitors rides on your behalf through ride-sharing services like Uber and Lyft. Gogo Grandparent calls the ride on your behalf, so users do not need a smartphone to use the service. If you have a smartphone call Maria Foster: 617. 730. 2644
Operators and oversight fee of .27 per minute from when they start monitoring to when they stop. In addition, you are charged the ride-share network fare. support@gogograndparent.com
855-464-6872 or 888-755-1775
MBTA – Ride
The Ride provides door-to-door, shared transportation if you are unable to use the MBTA bus, subway, trolley some or all of the time.
Brookline Senior Services