Wise as Salamon/Links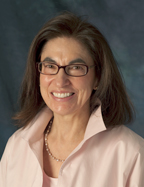 Suzanne Salamon, MD is chief associate of clinical geriatrics at Beth Israel Deaconess Medical Center.   Email general questions to mdeery@brooklinema.gov or call Maureen: 617. 730. 2743.   These are excerpts. Read the full post in this month's newsletter.

AUGUST:  Lyme disease is a bacterial infection spread by deer tick bites.  Not all deer ticks carry Lyme disease.  After the tick bites, it stays attached to the skin.  Symptoms are often vague:  fever, chills, sweats, fatigue, arthritis, headache and aches.  Some people have a rash that looks like a bull's eye.  If Lyme is treated with antibiotics early, it is curable.  Prevention is important:  spray skin and clothes with repellent.  Wear long pants and pull socks over pants.  Check yourself for ticks and rashes after hiking and gardening.
JULY:  Sleep apnea is a disorder that causes you to stop breathing.  One symptom is snoring, long pauses in breathing, choking sounds and daytime fatigue.   Risks: being overweight, a large neck, male, high blood pressure and family history.  Some devices to treat can be fitted by a dentist like a mouth guard to pull the lower jaw forward and hold the tongue in place.  A sleep physician or clinic can advise what's best.
JUNE:  The sun  Too much can cause problems like photo aging (wrinkles, age spots).  Use sunscreen of 15 SPF and higher.  Between 10 am – 4 pm the sun is at its strongest.  Skin cancer, melanoma, is often related to exposure.  Some research suggests foods may help prevent cancer:  carrots, squash, mangoes, spinach, kale, sweet potatoes, collards, tomatoes, watermelon, guava, apricots, milk, eggs, mozzarella.  Wear a hat and sunglasses.
MAY:  Allergies  Pollen from grass, trees and flowers bring hay fever with runny nose, sneezing, itchy eyes and coughing.  Most symptoms resolve as the season goes on but asthma can be worse.  We are seeing more allergies now because we're "too clean."  Try air purifiers and after gardening, wash clothes and hands and remove shoes.
APRIL:  What does the thyroid do?  It's below your Adam's apple with a big job affecting your heart, brain and general good health. Sometimes the thyroid doesn't produce enough thyroid hormone which may lead to feeling cold or tired but often there are no symptoms.  Sometimes there is too much hormone which may lead to feeling hot, nervous or weight loss but there may be no symptoms.  A simple blood test can check if your thyroid is working.
MARCH:  What can I do about itchy skin?  Dry skin is common; it can be rough, flaky and cracked.  If it's sudden and new, it may be gall bladder disease, thyroid, kidney, or fungal impairment.  Moisturizers should be used twice a day after bathing or hand washing.  Thick creams like Eucerin, Cetaphil and Nutraderm and petroleum jelly, Vaseline and Aquaphor may help.
FEBRUARY:  How important is calcium?  We need calcium for muscles and bones.  Low intake may lead to osteoporosis, weakened bones, which may make them more likely to break.  Drink milk, eat yogurt and cheese.  Other foods like soy milk, sardines, some cereals, broccoli and collards have calcium and it's best to get calcium from food rather than pills.  Our bones also need vitamin D, about 800-1000 IU daily.
JANUARY:  Reporter Anne Tergesen  of the Wall Street Journal  writes – –  Why Everything You Think About Aging May Be Wrong      The myths:  1.  Depression is more prevalent in old age – – 2.  Cognitive decline is inevitable – –  3.  Older workers are less productive – – 4.  Loneliness is more likely – – 5.  Creativity declines with age – – 6.  More exercise is better      Read the whole story – click here and the X promo pop-up to make it go away
DECEMBER:  I can't sleep.  The question is, do you feel rested or tired all day?  Try for 7-9 hours/night.  Anyone can have insomnia:  trouble falling asleep even when tired, trouble getting back to sleep, not refreshed, sleepy during day, hard to concentrate, rely on alcohol to fall asleep and so on.  It may come from stress, depression, anxiety, health problems.  Try turning off TV and computer one hour before, read a book, wear ear plugs, exercise during the day, avoid alcohol and caffeine late in the day. Helpful night snacks: milk, turkey and tuna, chamomile tea
NOVEMBER:  What vaccinations do I need?  1.  Influenza:  every fall.  2.  Tetanus, diphtheria and whooping cough:  DTaP booster every ten years.  3.  Shingles (over 60):  once  4.  Pneumonia:  there are two, get both, not at the same time
OCTOBER:  I have osteoporosis.  My doctor told me I have to take medication.  I've read about the side effects.  What else can I do?  Bones most commonly broken are hip, spine and wrist.  At this time, recommendations for the prevention and treatment are calcium and vitamin D3.  Calcium should be 1,000 mg daily (milk, yogurt.  Vitamin D3 can be taken by pill, 1,000 IU daily.  Weight bearing exercise walking, stairs, dancing, tennis, yoga and stretching help reduce the risk of falls.  Often, however, medication is needed.  Side effects are not as dangerous as falling.  Some pills are once a week.  There are also injections to help building the bones.  The first step is having a bone mineral density scan.
SEPTEMBER:  I get painful leg cramps at night.  They're common in the calves or feet, last seconds or minutes, happen more in summer, and are caused by muscle contractions.  We don't know what causes them but occasionally, they can be attributed to Parkinson's, dehydration, low magnesium, some meds, exercise, anemia or vascular disease.  Treatment: stretching, walking, quinine, heating pad, ice.  Daily stretching may help along with riding a stationary bike.
– – – – – – – – – – – – – – – – – – – – – – – – – – – – – – – – – – – – – –
Links from New York Times, Huff Post, New Yorker