Wise as Salamon & Healthy News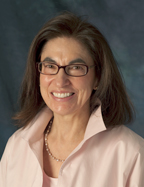 Suzanne Salamon, MD is chief associate of clinical geriatrics at Beth Israel Deaconess Medical Center.   Email general questions to mdeery@brooklinema.gov or call Maureen: 617. 730. 2790.   These are excerpts that are edited. Read the full post in this month's newsletter along with past columns https://www.brooklinema.gov/Archive.aspx?AMID=37

Coming soon:  Ask a Geriatrician, the book, articles by Dr. Salamon
AUGUST:  What flu vaccine should I get and when?  There is one specifically for people over 65.  The high dose may be more effective than the regular one but the CDC says any flu vaccine is most important in protection. The vaccine is safe – you cannot get the flu from it. Flu season usually lasts from December through spring. It takes two weeks to build strong immunity after you get the shot.
JULY: There is controversy around wearing masks.  Will it really protect me?  We are advised to wear a mask, wash your hands, and watch your distance.  Surgeons wear masks to reduce the spread of infection. Infections among health workers dropped significantly after they all started wearing masks. Where mask wearing is mandatory worldwide, virus spread has been reduced. Wearing a mask OVER THE MOUTH AND THE NOSE benefits the wearer and others. If you're around others, if you cannot stay six feet apart, wear a mask.
JUNE: There is a lot of pollen. How do I know if I have allergies or virus symptoms? Whenever we have a symptom that is different from our usual health, we wonder. Allergies and colds are common. Covid-19 usually presents with fever, shortness of breath and cough. People complain of feeling very tired. You recognize allergies by a runny nose, itchy eyes and sneezing. Most can be relieved with antihistamines.  Allergies can make you feel miserable but they generally don't make you "feel sick."  Colds are similar to allergies and may include sort throat, laryngitis or headache. Flu usually runs from December to March. November is a good time for a flu shot. Wear masks, keep your distance, maintain a healthy weight and exercise every day.
MAY: Why have there been fewer hospital admissions for heart attacks and strokes? There are two thoughts: one, that people are afraid to be exposed so they stay home. Two, with less traffic, less rushing around, and fresh air with less pollution, people are healthier. We'll have to see.
Should I get tested?  If someone is sick, it's important to know so you can be treated. And if you're working and people are infected but have no symptoms, they can spread it unknowingly.  As for the antibody test, it is still in the research phase.
What is telemedicine? Visits between doctor and patient on the phone or by video chat.
APRIL: I suspect many of us are getting pretty tired hearing about how Covid-19 has changed our lives in a matter of weeks. We haven't seen anything like this since the Great Influenza of 1918. Here are a few things we know now and then a silver lining.
How do we catch the virus?  Little drops of fluid from a sneeze or cough or from the handshake of an infected person. That's why masks are so important along with hand washing and cleaning surfaces.
How sick will it make us?  Some people don't know they have it, while others die. Risk factors: obesity, smoking, chronic lung problems, poor immunity, and being older, generally over 80. This is in contrast to the 1918 epidemic when people in their 30s and 40s were at higher risk.
How is it diagnosed?  By nose swab, and by a new blood test which is not yet widely used.
How is it treated?  So far, there is no cure. Very sick people are admitted to the hospital where they will get IV fluids and oxygen. We hope there will be a vaccine to help prevent it.
Telemedicine by phone and computer?  Medicare and most insurance now pays for these visits. It's not ideal; no one can listen to your heart. It does work for discussions and where a physical exam is not required. I hope you all stay healthy.
MARCH:  What should we expect?  Fever, cough, aches and shortness of breath. Runny nose is not typical. Symptoms can be mild or severe. Some recover uneventfully, some become very ill, and some need ventilators. Less than 2% have died. Older people with underlying conditions are more likely to be sicker. Flu and shingles vaccines are not effective however having the flu or shingles weakens the immune system.  (See the whole article in the link above.)
– – – – – – – – – – – – – – – – – – – – – – – – – – – – – – – – – – – – – –
 New York Times, Huffington Post, New Yorker
Wise as Salamon & Healthy News