Wise as Salamon's Health News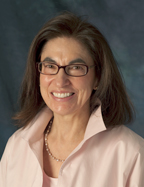 Suzanne Salamon, MD is chief associate of clinical geriatrics at Beth Israel Deaconess Medical Center.   Email general questions to mdeery@brooklinema.gov or call Maureen: 617. 730. 2790.   These excerpts have been edited. Read the full post in this month's newsletter along with past columns at https://www.brooklinema.gov/Archive.aspx?AMID=37

JUST OUT!  Dr. Salamon's columns are in a new book:  "Ask a Geriatrician," filled with good words on good health.  The doctor is in.  Call us for your copy: 617. 730. 2770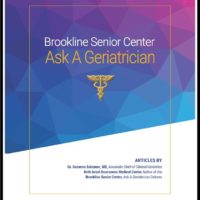 SEPTEMBER:  Do I need a flu shot?  Last year's flu season was one of the lightest.  It is till possible to catch the flu after you are vaccinated however it reduces the severity. You cannot get the flu from the flu shot. Flu vaccine is recommended for everyone older than 6 months. The best time to get the shot is the end of October and early November.  The CDC says it is okay to get the Covid vaccine and the flu vaccine at the same time. (!)
AUGUST: I got both shots. I'm 88, is it safe to leave the house? Yes, and always have your mask. If you're outside, you are most likely safe. Mass has a high rate of vaccination. Wear the mask inside. We don't know yet about booster shots.
JULY:  Still hot!  You may be more susceptible to the heat with heart and kidney issues, blood pressure, alcohol, over or under weight, and medications. Heat exhaustion and heat stroke are uncommon but worrisome. Get to a cool place, drink, put your feet up. Heat stroke needs immediate medical attention.
JUNE: It's hot! Symptoms of dehydration can be: dry mouth, muscle cramps and nausea. Severe dehydration is called heat stroke and often requires hospitalization. Imbibe: water, popsicles, fruit especially melon, tea, coffee, Gatorade, lemonade.
MAY:  What is aortic stenosis?  As we age, the valve becomes narrow and doesn't open fully to let blood pass through. This causes blood to back up. Stenosis means narrowing. Causes: calcium build up, birth defects, rheumatic fever, and radiation therapy. Treatment: drugs and/or surgery.
APRIL:  How can I prevent diabetes?  Diabetes is caused when sugar and fat cannot be absorbed. They stay in the blood causing blood sugar to rise. Common risk factors: family history, being overweight, some medications, and age.  Symptoms: thirst, urinating often, yeast infections, skin problems, weight loss, and dry mouth among others. To treat diabetes, it is important to maintain a normal weight and get daily exercise.  Without treatment, there is the possibility of damage to the eyes, kidneys and the development of neuropathy.
MARCH: It's your annual physical. Ask about:  Blood pressure, cholesterol, bone density, colonoscopy, vaccines (flu, DTAP, shingles), hearing, BMI, depression, vision. Checkups work. 
FEBRUARY:  How common is lung cancer? Lung cancer is the most common cause of deaths from cancer in the world. The most common cause is smoking. It can lie dormant for years and suddenly start to grow. Symptoms: cough that doesn't get better, difficulty breathing, coughing up blood, chest pain, hoarseness, weight loss, bone pain, headache. Diagnosed by chest x-ray and CT scan. Biopsy may be followed by surgery, radiation, chemotherapy, targeted drug therapy and immunotherapy. Treatments are so much more effective now. It is important to diagnose and treat early.

JANUARY: Should I see a cardiologist before or after a heart attack? If before, what symptoms should I look for? Chest pain, or angina, is a common reason. It can be caused by a blockage, which narrows the arteries so much that blood and oxygen can't get through, especially during physical activity. The doctor may order an EKG, stress test, ultrasound or cardiac catheterization. Other symptoms: pressure, squeezing, heaviness in the chest; pain or pressure in your neck, jaw, back or arm; paleness, cold sweat, or rapid and uneven heartbeats; difficulty catching your breath.
DECEMBER:  What do we need to know about the vaccines? So far, the vaccines require two doses, 3-4 weeks apart.  We don't know if the vaccines reduce the risk of getting the virus, or they keep us from getting sick and we can still be carriers. We also don't know how long protection lasts. There is no evidence the vaccines are unsafe. Health care workers will be offered the vaccine first. If you have had the virus, still get the vaccine. Keep wearing masks, distancing and washing hands.
NOVEMBER:  I am tired when I go to bed but then I cannot sleep. As the sun rises, I fall asleep and cannot get up until noon. Do you have suggestions?  As we get older, our sleep may change.  Insomnia may result from stress, depression, anxiety, medications or health problems. Alcohol, the computer, pain, lack of exercise, snoring, and sleep apnea may cause sleep problems. 

Turn off the TV and computer an hour before. Read a book or an electronic device that doesn't have a light source. Wear ear plugs to block snoring. Get aerobic exercise like walking, dance and golf during the day. Talk to your doctor about melatonin. Short day naps are okay. Avoid alcohol and caffeine late in the day. It is common to have short periods when we have trouble sleeping but it usually passes.
OCTOBER: Asked and answered by Suzanne Salamon – What is it like to have my 98 year-old mother move in with us?
My mom, Lilly, is as tough as they come. Two months ago, she fell. Incredibly, she is pretty much back to herself. We rented an apartment for her, four minutes from our home. She spends hours online; Google is her best friend. When I ask her how she feels about her new stage of life, she said: "I am the luckiest person alive."  (Read the whole story here in the November 2020 issue: https://www.brooklinema.gov/Archive.aspx?AMID=37   Page 4)
SEPTEMBER: What is Telehealth? Meetings between patients and doctors by phone, computer or smartphone. Have your questions ready along with a list of medications and be ready to write instructions and suggestions. A blood pressure machine at home is handy particularly if your medications are being adjusted.
– – – – – – – – – – – – – – – – – – – – – – – – – – – – – – – – – – – – – –
 New York Times, Huffington Post, New Yorker
Wise as Salamon's Health News