Wise as Salamon/News Links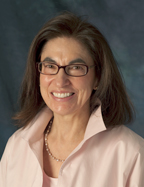 Suzanne Salamon, MD is chief associate of clinical geriatrics at Beth Israel Deaconess Medical Center.   Email general questions to mdeery@brooklinema.gov or call Maureen: 617. 730. 2743.   These are excerpts. Read the full post in this month's newsletter (link on front page)

MAY:  What vaccines do I need?  Flu every year, pneumonia 23, prevnar 13, tetanus, diphtheria and pertussis (DTap), and the new shingrix for shingles; are all recommended if you're over 65. If you have a cold or are on steroids, wait until you're better.  Keep a record of your immunizations.
APRIL:  Is there such a thing as too much sleep?  There is.  Narcolepsy can cause sleepiness but it's rare.  Other causes: drugs, alcohol, cigarettes, no activity, obesity, depression, anxiety, boredom and some medications.  Try to limit in bed time.  Use an alarm, go to sleep before midnight, no alcohol before bed, wear an eye mask, eat breakfast soon after awakening with tea or coffee, exercise, keep to a schedule, and avoid sleeping pills.
MARCH: I can't sleep. We think 7-8 hours help us think more clearly and improve memory.  Non-medical ideas: take a short nap before 5 pm, no spicy foods, less caffeine, no alcohol 3 hours before bed, exercise, warm showers, read a book. If insomnia persists, speak with your doctor about a sleep therapist.
FEBRUARY: Highs and lows of blood pressure.  High pressure is called hypertension. Older recommendations: 150/90 needs treatment. Newer studies suggest the top number be lower than 140 although side effects of extra medications may cause more problems than they solve.  Some drugs like steroids, cold pills, ibuprofen and naproxen may contribute. High pressure predisposes to heart attacks, strokes, kidney disease, eye problems and ED.
JANUARY:  COPD  Chronic obstructive pulmonary disease includes chronic bronchitis, emphysema, asthma and bronchiectasis.  Symptoms: shortness of breath, chronic coughing and wheezing.  Causes: smoking, second hand smoke, chemicals, fumes, dust and air pollution.  You may get help from exercise pulmonary rehabilitation which teaches techniques that may help breathlessness.
DECEMBER:  Sleep. "I'm tired when I go to bed and then I cannot sleep." As we get older, our usual sleep habits may change.  We think the ideal amount is 7-9 hours.  Possible sleep disorder: trouble falling asleep, trouble getting back to sleep, not refreshed, irritable, rely on sleeping pills or alcohol.  Try: turn off TV and computer one hour before, read a book, block out snoring, aerobic exercise, melatonin, short naps, no alcohol or caffeine late in the day, chamomile tea.
NOVEMBER:  Men's Health Prostate health.  Heart disease, the number one cause of death in the US.  Men are affected earlier without the effects of estrogen. Risks for men and women are cholesterol, blood pressure, smoking, physical inactivity and weight.  Depression and suicide: white men over 85 are more likely to commit suicide than Americans in any other age group. Possible signs: withdrawal from activities, negative thoughts, talking about death, impoverishment or physical decline, getting wills and finances in order.
OCTOBER:  Osteoporosis describes bones that are weaker either because one loses too much bone or is not making enough bone.  It is common.  It's diagnosed with a bone mineral density scan that's painless.  Prevention and treatment:  calcium, vitamin D3, walking, stairs, dancing, tennis, yoga.  Medication may be needed: pills, intravenous and injections.
SEPTEMBER:  Hepatitis C is a contagious liver disease that spreads mostly through infected blood.  This can come from sharing drugs, needles, sex with an infected partner and tattoos.  Most people have no symptoms; other have jaundice, abdominal pain, nausea and fatigue.  It can lead to liver cancer and cirrhosis.  Have a blood test if you had a transfusion/transplant before 1992, got a clotting drug before 1987, were born between 1945-1965, are on long-term dialysis, have HIV or abnormal liver tests.
AUGUST:  Lyme disease is a bacterial infection spread by deer tick bites.  Not all deer ticks carry Lyme disease.  After the tick bites, it stays attached to the skin.  Symptoms are often vague:  fever, chills, sweats, fatigue, arthritis, headache and aches.  Some people have a rash that looks like a bull's eye.  If Lyme is treated with antibiotics early, it is curable.  Prevention is important:  spray skin and clothes with repellent.  Wear long pants and pull socks over pants.  Check yourself for ticks and rashes after hiking and gardening.
JULY:  Sleep apnea is a disorder that causes you to stop breathing.  One symptom is snoring, long pauses in breathing, choking sounds and daytime fatigue.   Risks: being overweight, a large neck, male, high blood pressure and family history.  Some devices to treat can be fitted by a dentist like a mouth guard to pull the lower jaw forward and hold the tongue in place.  A sleep physician or clinic can advise what's best.
JUNE:  The sun  Too much can cause problems like photo aging (wrinkles, age spots).  Use sunscreen of 15 SPF and higher.  Between 10 am – 4 pm the sun is at its strongest.  Skin cancer, melanoma, is often related to exposure.  Some research suggests foods may help prevent cancer:  carrots, squash, mangoes, spinach, kale, sweet potatoes, collards, tomatoes, watermelon, guava, apricots, milk, eggs, mozzarella.  Wear a hat and sunglasses.
MAY:  Allergies  Pollen from grass, trees and flowers bring hay fever with runny nose, sneezing, itchy eyes and coughing.  Most symptoms resolve as the season goes on but asthma can be worse.  We are seeing more allergies now because we're "too clean."  Try air purifiers and after gardening, wash clothes and hands and remove shoes.
– – – – – – – – – – – – – – – – – – – – – – – – – – – – – – – – – – – – – –
Links from New York Times, Huffington Post, New Yorker
Wise as Salamon/News Links