Wise as Salamon + Health News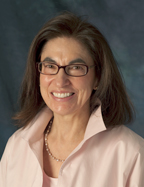 Suzanne Salamon, MD is chief associate of clinical geriatrics at Beth Israel Deaconess Medical Center.   Email general questions to mdeery@brooklinema.gov or call Maureen: 617. 730. 2790.   These excerpts have been edited. Read the full post in this month's newsletter along with past columns https://www.brooklinema.gov/Archive.aspx?AMID=37

Coming soon:  Ask a Geriatrician, the book, articles by Dr. Salamon
DECEMBER:  What do we need to know about the vaccines? So far, the vaccines require two doses, 3-4 weeks apart.  We don't know if the vaccines reduce the risk of getting the virus, or they keep us from getting sick and we can still be carriers. We also don't know how long protection lasts. There is no evidence the vaccines are unsafe. Health care workers will be offered the vaccine first. If you have had the virus, still get the vaccine. Keep wearing masks, distancing and washing hands.
NOVEMBER:  I am tired when I go to bed but then I cannot sleep. As the sun rises, I fall asleep and cannot get up until noon. Do you have suggestions?  As we get older, our sleep may change.  Insomnia may result from stress, depression, anxiety, medications or health problems. Alcohol, the computer, pain, lack of exercise, snoring, and sleep apnea may cause sleep problems. 

Turn off the TV and computer an hour before. Read a book or an electronic device that doesn't have a light source. Wear ear plugs to block snoring. Get aerobic exercise like walking, dance and golf during the day. Talk to your doctor about melatonin. Short day naps are okay. Avoid alcohol and caffeine late in the day. It is common to have short periods when we have trouble sleeping but it usually passes.
OCTOBER: Asked and answered by Suzanne Salamon – What is it like to have my 98 year-old mother move in with us?
My mom, Lilly, is as tough as they come. Two months ago, she fell. Incredibly, she is pretty much back to herself. We rented an apartment for her, four minutes from our home. She spends hours online; Google is her best friend. When I ask her how she feels about her new stage of life, she said: "I am the luckiest person alive."  (Read the whole story here in the November 2020 issue: https://www.brooklinema.gov/Archive.aspx?AMID=37   Page 4)
SEPTEMBER: What is Telehealth? Meetings between patients and doctors by phone, computer or smartphone. Have your questions ready along with a list of medications and be ready to write instructions and suggestions. A blood pressure machine at home is handy particularly if your medications are being adjusted.
– – – – – – – – – – – – – – – – – – – – – – – – – – – – – – – – – – – – – –
 New York Times, Huffington Post, New Yorker
Wise as Salamon + Health News