Wise as Salamon/News Links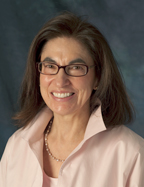 Suzanne Salamon, MD is chief associate of clinical geriatrics at Beth Israel Deaconess Medical Center.   Email general questions to mdeery@brooklinema.gov or call Maureen: 617. 730. 2790.   These are excerpts. Read the full post in this month's newsletter (link in right column)

MARCH:  What is TIA?  TIA stands for transient ischemic attack. Transient implies the symptoms last for a short time, less than one hour up to 24. Ischemic means not enough blood and oxygen are getting to the brain. Sometimes a TIA is called a mini stroke. While a TIA does not always cause lasting damage, it needs to be taken seriously because nearly 1/3 of people with a TIA will have a stroke in the near future.  Symptoms of a TIA and stroke may include: Face drooping, Arm weakness, Speech problems, Time to call 911 (FAST).  Timing is critical so if you experience any symptoms, get to the hospital.
FEBRUARY:  I have trouble sleeping. I hear that insomnia can lead to dementia. Is this true? Many people have trouble falling or staying asleep. Some studies have shown a connection between chronic insomnia and memory loss but this has not been proven for sure.  It is believed 7-8 hours of sleep can help us think more clearly and improve memory.  You can take a short nap before 5 pm. It is hard to sleep on a full stomach and if you are hungry. Spicy food may cause heartburn and milk products can affect the lactose intolerant. Alcohol can make you fall asleep faster but it can cause restlessness and wakening early.  Tea, turkey and tuna fish may help induce sleep. Exercise and relaxation techniques may help. It is common to have short periods when we have trouble sleeping but they usually pass.
JANUARY: What can you tell me about Parkinson's disease? It is a disorder where the part of the brain called the substantia nigra stops producing dopamine. Dopamine is important in controlling movement. When dopamine levels are low, symptoms such as shaking or resting tremors, rigidity, slowing of movement and difficulty can occur. The most common initial symptom is a pill-rolling tremor of the thumb and index finger of one hand at rest in the lap. We don't know what causes Parkinson's but it often runs in families. It seems to occur in people with high exposure to pesticides and people who have had head injuries. There seems to be a lower risk in smokers and people who drink coffee and tea.
DECEMBER:  I have macular degeneration. It is the chief cause of loss of vision in the US, more than cataracts and glaucoma combined.  In "dry" MD there is no obvious loss of vision but the doctor can see yellow deposits called drusen. In "wet" MD there is noticeable loss of vision caused by bleeding into the eye.  Risk factors: family history, over 55, smoking, overweight, high blood pressure, heart disease, being Caucasian and unprotected sun exposure. Symptoms may include blurred vision, straight lines seeming wavy, or an empty area in the center of the visual field.  Early treatment can be critical to saving vision.
NOVEMBER:  I can't sleep. I am tired when I go to bed but then I cannot sleep.  As we age, our usual sleep patterns may change. People may get sleepy earlier and wake up earlier in the morning.  The important question is whether you feel rested during the day or whether you feel tired. Try these: turn off the TV and computer one hour before bed. Read a book. Block out snoring with ear plugs. Get aerobic exercise: walk, dance golf. Talk to your doctor about melatonin (not sleeping pills). Short naps, less than one hour, are okay.
OCTOBER:  Breast Cancer Awareness Month.  In the US, about 330,000 women were diagnosed this year.  Possible risk factors:  age, radiation to the face or chest at a young age, being a white woman, being overweight, using hormone replacement pills, smoking and drinking more than 2-3 drinks/day.  Most cancers are picked up during mammograms. Women 45-54 should get them every year.  Women 55+ can go every two years or yearly.  Women over 75 typically get cancers that are slower growing and thought not to be as dangerous. Treatment is improving for early and advanced stages.  Get your screenings and report lumps, for both men and women, to your doctor.
SEPTEMBER:  What is the best way to take care of my feet?  The American Podiatric Medical Association estimates that the average American has walked 75,000 miles by the time they're 50.  Foot problems may include decreased cushioning, dryness of skin and nails, heart disease and diabetes that can lead to poor circulation.  Wear shoes that don't rub, cut nails straight across, keep feet clean and dry.  Read the column in its entirety in the newsletter.  See link on front page.
AUGUST:  Should I get the new shingles vaccine Shingrix?  There are 5 vaccinations you need: flu vaccine every year, Prevnar 13 once, pneumonia vaccine once, Tdap once then every 10 years, shingles once. If you had Zostavax you should also get Shingrix.  It requires two shots given 2-6 months apart.  It is recommended for people over 50, even if you had shingles, got the older shingles vaccine or are not sure if you had chickenpox. Medicare Part D covers Shingrix but check with insurance about copays.
JULY:  Do I need to treat sleep apnea? It is a disorder that causes you to stop breathing while you are asleep. This can happen when the back of your throat closes. When the airway is blocked, less air can reach your lungs and your brain. Lack of oxygen can also cause high blood pressure, heart disease, stroke and memory loss.  The biggest risk for apnea is being overweight.  A CPAP (continuous positive airway pressure) machine is one treatment. Also mouth guards that are fitted by a dentist.
JUNE:  Every spring, my nose and eyes start to water.  What can I do?  Pollen from grass, trees and flowers cause allergies.  Often people think they have a cold. However, allergies are not associated with fever or aches and pain. There is more evidence we see more allergies now because we are becoming "too clean." When we are exposed to "dirt" or pollen or peanuts, we develop antibodies which protect us from allergic reactions later. Try air purifiers and filters. Wash hands and clothes and take off shoes at the door.
MAY:  What vaccines do I need?  Flu every year, pneumonia 23, prevnar 13, tetanus, diphtheria and pertussis (DTap), and the new shingrix for shingles; are all recommended if you're over 65. If you have a cold or are on steroids, wait until you're better.  Keep a record of your immunizations.
– – – – – – – – – – – – – – – – – – – – – – – – – – – – – – – – – – – – – –
 New York Times, Huffington Post, New Yorker
Wise as Salamon/News Links