News and Events
Laura Kandziolka Qigong Class
Laura Kandziolka, our former qigong instructor, has classes on Facebook.  You don't need a Facebook account.  Go to https://www.facebook.com/TaoAndZenHealing/ and click on the video menu on the left.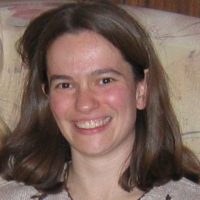 ---
Welcome Home Needs Donations
Welcome Home is a "home goods pantry in Newton that accepts and provides used housewares." Right now they need pots, pans and small appliances.
♣ ♣  NO baby goods, NO bed skirts, NO mattress pads, NO books, NO clothing, NO toys, NO vases, NO wine glasses.
You may donate goods or make a wish list to request what you need:  No forms, no fees.
WRITE: welcomehomemass@gmail.com
CALL:   617-454-4795
FEBRUARY DROP OFFS  – – RESERVATIONS ARE REQUIRED – –
February 17, 2-3 pm
February 24. 2-3 pm
https://www.welcomehomemass.org/
---
Computer Help
Do you have smart phone or computer questions?  One on one help is available by phone with Dan Siagel in 30-minute appointments. Get help setting up Zoom, Team Viewer or What's App.  CALL  617. 730. 2777 and press # pound to bypass the message.  Leave your name and number.
Dan, a technology expert, also offers in person help for a fee. For a home visit, Dan requires no history of COVID in the household.  Also, everyone present must wear masks the whole time and keep their distance. Dan does not make visits to assisted living or nursing homes.
---
Mutual Aid Brookline Delivers
If you are high risk and need food and medication delivered, CALL Monday – Friday, 9-6 pm: 617. 651. 1468  MutualAidBrookline@gmail.com  We also offer companionship, connecting the community through conversation.
In partnership with the Brookline Library, we deliver library material if you are in quarantine or immobile:  617. 651. 1037       MutualAidBrookline.Delivery@gmail.com
PEOPLE    https://mutualaidbrookline.com/about/#team
---
Impressionist Art Mondays in March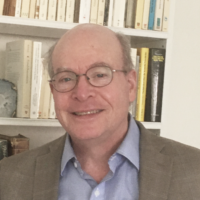 Join Jonathan Ribner, professor of European art history at Boston University, Mondays through March 15 from 3-4 pm for weekly lectures on European art. See works by Seurat, Cezanne and Van Gogh, Gauguin, Munch and Rodin.
NEW LINK:  https://bostonu.zoom.us/j/92992563888?pwd=dHY5SHJNbEhIMEdNcmhkd3ltcXh3UT09
HELP:   Julie Washburn  jwashburn@brooklinema.gov
PHONE:  1.646.876.9923 (toll)      MEETING:    929 9256 3888    PASSWORD: Brookline

_ _ Sponsored in part by Center Communities of Brookline
---
Art Consultation with Martin Anderson
Our Art for Pleasure instructor Martin Anderson is offering free online support to Brookline artists 60+. Beginner or experienced, Martin's help will focus on thought processes that drive your work.  mra22@mac.com
---
Brookline Bees Sewing Tuesdays
The group, led by Joyce Graff, hosts Zoom meetings Tuesdays at 10:30 am.  WRITE:  brooklinebeehive@gmail.com
Also, Joyce posted on YouTube quilts by her grandmother and great great grandmother in Pennsylvania. Introduced by Julie Washburn!!    https://www.youtube.com/watch?v=w3ncuAVmIfw&feature=youtu.be  
We hope you include us in your week's activities. http://bit.ly/bsc93‐quilting
---
Knitting/Crafting Circle
Hadassah Margolis, who created the Welcome Brookline Blanket Project, invites you to her knitting/crafting circle. She is working on masks; you can bring your blanket or mask project or other craft.  Zoom info from Hadassah: media@welcomeblanket.org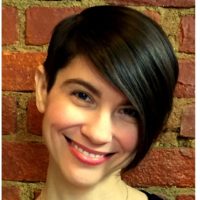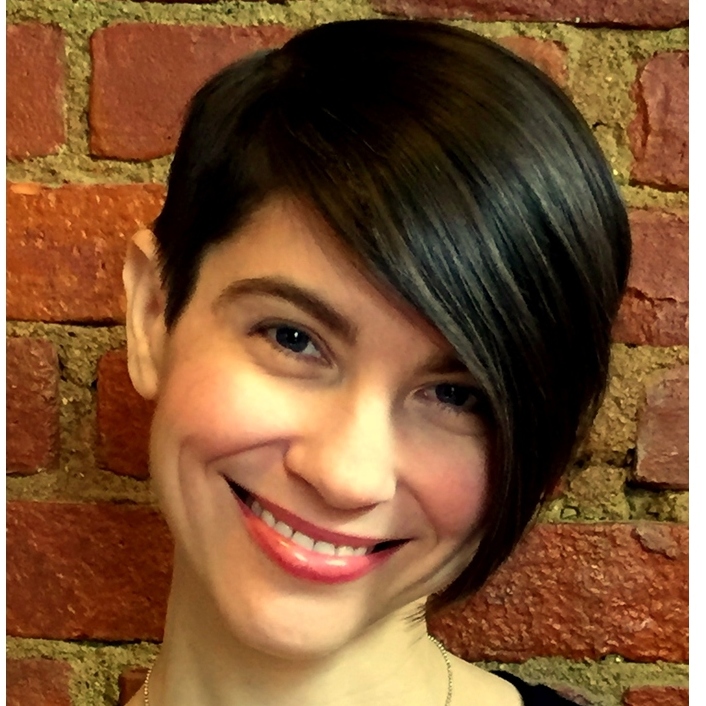 ---
English Conversation Wednesdays + Thursdays
NEW: Wednesdays from 6:30-7:45 pm from the Brookline Public Library.

CONTINUING: Thursdays
from 10:30-11:45 am, English conversation in small groups.  Volunteers guide discussions of things local and worldwide. Free. Register:
brooklineconversationgroup@gmail.com
– – Supported by Friends of the Brookline Public Library
---
Brookline Safety Net
A program of the Brookline Community Foundation and the Senior Center, the Safety Net helps residents and others in neighboring towns meet basic needs of food, housing, utilities and transportation.  Call the Foundation: 617. 277. 8107      If you can make a donation, your support could make all the difference to a neighbor in need: https://www.brooklinecenter.org/our-impact/safety-net-community
---
News
_ _ _ _ _ _ _ _ _ _
PATRICIA BURNS, our volunteer coordinator, retired in January.  We thank you and we will miss you. Read her story here: https://www.brooklineseniorcenter.org/how-to-help/volunteer/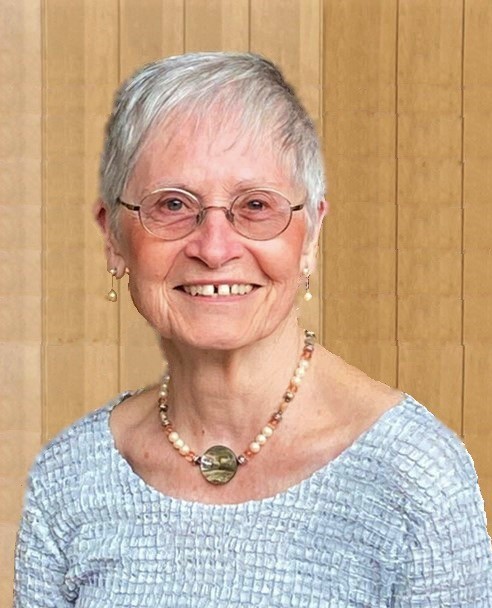 _ _ _ _ _ _ _ _ _ _
BARBARA WESTLEY, RN, BSN the Brookline Health Department's public health nurse retired in February. She has been our nurse also for 25 years. We thank you and we will miss you.

_ _ _ _ _ _ _ _ _ _
THANK YOU BROOKLINE LEGISLATORS – In the final FY 2021 budget, our House and Senate representatives worked to get $25,000 for our Alzheimer's Caregivers Respite Program and $60,000 for a new program supporting independent restaurants that are making meals for food banks and people in need. We are grateful. The respite program: 617. 730. 2752
_ _ _ _ _ _ _ _ _ _
THANK YOU BROOKLINE COMMUNITY FOUNDATION – for $12,142 for grab and go lunches, food commodity and grocery shopping. Together we continue fighting to ensure no one goes to bed hungry. 617. 730. 2777
_ _ _ _ _ _ _ _ _ _
If you use a landline to call into Zoom, you may be paying for a long distance call. It depends on your plan.  It usually does not apply to cell phones. The meeting may offer a toll free telephone number but it also may not.
_ _ _ _ _ _ _ _ _ _
READ THE MARCH NEWSLETTER  – –  https://www.brooklinema.gov/Archive.aspx?AMID=37      The best way to get one is to subscribe: $10/year.  (If you're a retailer with space for newsletters, call us.  We deliver.)  Advertise:  Click for ad specs
_ _ _ _ _ _ _ _ _ _
AGE FRIENDLY BUSINESSES

Be one: http://www.brooklinecan.org/age_friendly_business.html
– – – – – – – – – –
WONDER WOMAN, RUTHANN DOBEK:  
wickedlocal.com/news/20180315/ruthann-dobek-brookline-senior-centers-wonder-woman
– – – – – – – – – –
BOSTON 25 TV: SHOP PROGRAM
http://www.fox25boston.com/news/shopping-for-seniors-brookline-program-creates-bond-between-seniors-students/704932381
– – – – – – – – – –
PLANNED GIVING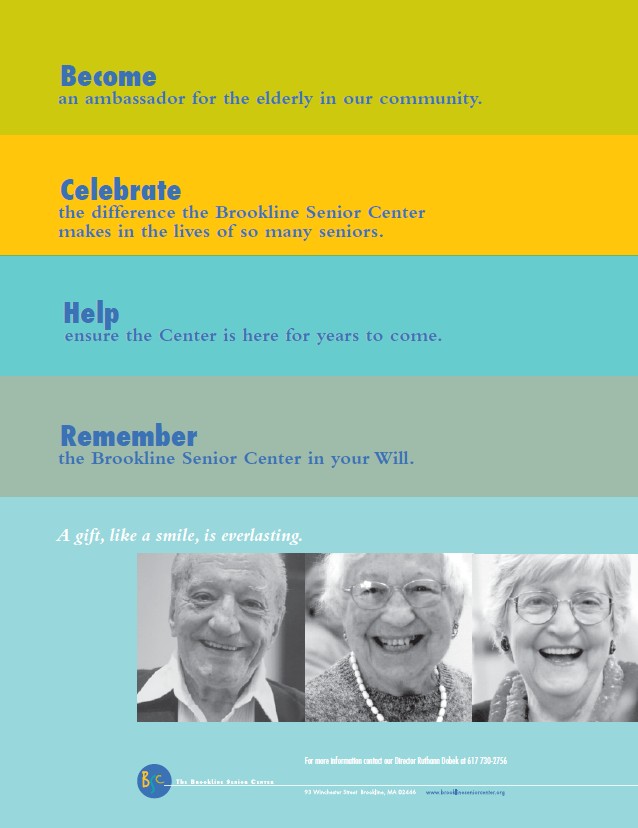 – – Consider a legacy to the Senior Center.  Your bequest is a gift of hope.  Please call Ruthann Dobek, director:  617. 730. 2756 and help us secure a bright future. Brookline Multi-Service Senior Center Corp  (EIN 04-2719972), a Massachusetts non-profit corporation.