One Person Can Make a Difference
VOLUNTEERING

In order to prevent the spread of the COVID-19 virus and comply with the mandates of the Federal, State and local government agencies, the Brookline Senior Center is closed. Since it is uncertain as to when we will be able to safely begin hosting any of our programs at the Center, we developed online options with some of our regular group facilitators, as well as with some of your favorite performers and presenters. These "virtual" programs are new to everyone so there will be glitches, but we hope that you will continue to give the online programming options a try.
We started a lunch program through Springwell. This is a Grab n Go hot lunch collected outside the Senior Center on Mondays, Wednesdays and Fridays. In addition, our monthly Food Commodity program has also started. Participants pick up their food outside the Senior Center at appointed times.
We realize that there are lots of questions regarding our reopening and we appreciate your patience during this uncertain time.  Please feel free to leave your questions on our voicemail or to submit your questions to info@brooklineseniorcenter.org Many of you may have the same questions so we hope to address some of them in future editions of the newsletter.
We hope that you and your loved ones stay healthy and well in the days ahead and we look forward to celebrating with you all when we are able to safely reopen the Senior Center.
However, you may still contact me by phone (617 730 2743) or by e-mail pburns@brooklinema.gov I check my mail and voicemail several times each workday and will reply as  soon as possible. For non-volunteer issues please call the main BSC numbers – 617 730 2770 or 617 730 2777  and leave a message.
– – Volunteer content written by Patricia Burns
VOLUNTEER PRIORITY NEEDS
Springwell Home Delivery Meals on Wheels Drivers
At this time, Springwell is seeking volunteers who are willing to provide home delivery of meals.* Springwell is an essential part of the social safety net for thousands of older adults each year, and we are continuing to provide the services that are helping them stay safe and in their  homes during this challenging time. Springwell especially needs volunteers who can work in the towns of Belmont, Brookline, Newton, Watertown, and Waltham.
If you: are interested in receiving training and support to help us reach vulnerable seniors with critical in-home meals; have a reliable car, a current driver's license, and a clean driving record; are available between 10:00 am -1:00 pm; are able to provide these services, consistent with guidance we receive from the CDC, WHO and other governmental agencies, recognizing you may come into contact with high-risk members of our community and others; and are successfully able to meet the regulatory prerequisites for the position, please contact us!
Email volunteer@springwell.com or go online and apply to volunteer at https://springwell.com/volunteer/
FOOD COMMODITY: In June and July we conducted our modified Food Commodity program outside the Senior Center due to COVID-19. Participants in June and July picked up  their food at specified appointment times wearing masks and maintaining strict social distancing.  The August distribution (August 19th) will be conducted in the same way.
Please Note: Each August, ALL PARTICIPANTS MUST COMPLETE A RECERTIFICATION TO CONTINUE RECEIVING FOOD. This year this will be done by phone. IF YOU DO NOT ANSWER OR RETURN OUR PHONE CALL, YOU WILL NOT BE ABLE TO RECEIVE YOUR FOOD IN SEPTEMBER OR BEYOND!
Any low income senior over 60 wishing to participate in the program to receive 35 pounds of shelf stable food on the 3rd Wednesday of each month should call Patricia @ 617 730 2743 or email her @  pburns@brooklinema.gov
FOOD SECURITY SURVEY: The Food Security Survey will be arriving in your mailbox SOON! The Council on Aging is always concerned about the food security of seniors. However, during the past 4 months of the COVID-19 pandemic, we are even more aware that some of our seniors are having food INsecurity issues. Please complete the few multiple choice questions of the questionnaire, put it in the self-addressed envelope and mail it or drop it off at the Senior Center during the Monday, Wednesday and Friday Grab-n-Go lunch pickup. Any questions or for more information call Patricia @ 617 730 2743 and leave a message.
ALZHEIMER'S WALK: September 27th, 2020: Due to the COVID-19 virus and because our health and safety are top priorities, this year's Alzheimer's walk will not be a large in-person gathering. It will be A DIFFERENT WALK FOR THE SAME REASONS! This year the walk is EVERYWHERE – on every sidewalk or in every park! We encourage you to walk with a family member or friend in your neighborhood practicing social distancing and wearing a mask.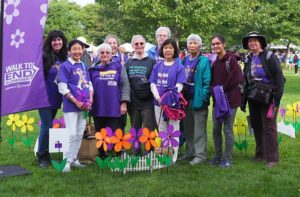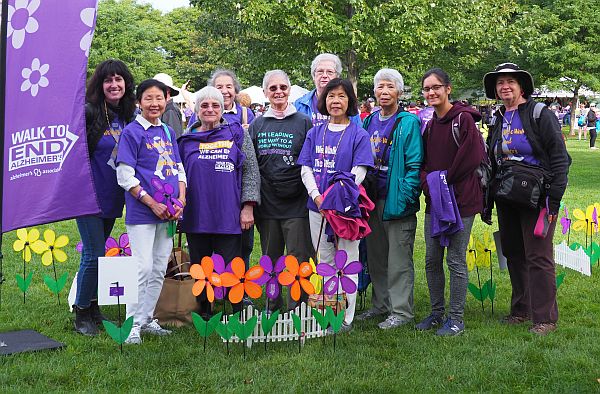 While the Senior Center will not be sponsoring our usual walk team, we are no less committed to finding a cure for this terrible disease that affects so many of our seniors. We encourage you to donate as you can to the Alzheimer's Association for a world without Alzheimer's and other dementia. Donate online at walk@alz.org/donate or send a check to: The Alzheimer's Association, 225 N. Michigan Ave., FL 17, Chicago, IL 60601
VIRTUAL CHESS: Attention Chess Lovers! While we cannot get together to play in person, we have an opportunity for chess lovers to play virtual games on their computers or IPADS. Please let Patricia, the Volunteer Coordinator know if you are interested, pburns@brooklinema.gov or leave a voicemail on 617 730 2743.
SPOTLIGHT VOLUNTEERS: In July of 2018 Yan Sun (below) and her daughter Running (Renee) Du contacted me about volunteering. Yan and Renee had just arrived in Boston from China so that Renee could have the opportunity to complete her last 2 years of high school at BHS. They were both eager to volunteer to get involved in their new community and like many other international volunteers, to improve their English. The summer was the perfect time to do both.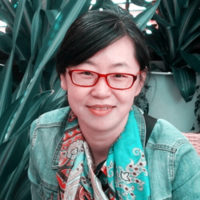 Since learning and practicing English entails being around English-speaking people, the perfect volunteer job was the busy Tuesday Food Pantry. Both Yan and Renee jumped right in. Renee, a very outgoing teenager whose English was already quite good helped Yan who was rather shy. However, Yan's welcoming smile and helpful nature for all seniors who came to her table in the pantry soon made her a valuable team member.
During the school year Renee focused on her schoolwork, but Yan continued at the Food Pantry. Last year when there was an opening for a volunteer to prepare the flower arrangements every Thursday (flowers donated by Trader Joe's), Mei, one of the regular arrangers asked Yan if she would like to join them. She was delighted. She became a regular member of the flower team learning to create lovely arrangements.
At the end of July, I received an email from Yan. Renee had graduated and they were returning to China. Yan said, 'they had gotten more opportunities to know America and Americans and received the warmth of 'home' at the BSC'. She also said that, 'they will never forget our kindness and dedication to the seniors'. She ended saying that, 'even though we cannot meet every week, please know that we will love you always no matter how far we are apart'
This is a wonderful example of volunteering being a win-win opportunity. Our seniors, staff and other volunteers had the pleasure of meeting, working with and enjoying cheerful, smiling and helpful volunteers – Yan and Renee and in turn Yan and Renee felt part of and contributed to their new temporary community/home.
VOLUNTEERS IN THE NEWS
Photo and blurb in the Brookline TAB in November about Brookline High School senior and SHOP Student Coordinator Sidonie Brown receiving award and scholarship from the MIT Age Lab for her inter-generational work with the SHOP program. Visit from Global Service Learning Programme of Northern Ireland, September 2019. We hope to host their high school students in the NI Education Authority Youth Services: Boston Study Visit next summer for a day of cultural exchange. Interview from Council on Aging of Southwestern Ohio regarding how to set up a SHOP program; Article TAB July 2019 re: Lincoln School Graduating 8th Graders at the Brookline Senior Center; Article re: 2019 John & Molly Dolan Awards with photo of Brookline Bank executives receiving the Community Partner Award was featured on the 1st & 4th pages of the Brookline TAB on April 25th 2019.  The Brookline Senior Center Alzheimer's Walk Team photo and blurb were featured on the Your News page of the Brookline TAB on September 27.The Brookline Senior Center Food Pantry along with Springwell and the Brookline Food Pantry were filmed in June for airing on Brookline cable's (BIG) Age Friendly City series. The topic of this episode is Food Insecurity in Brookline. The program can be viewed on: http://www.brooklinecan.org/index.html#TV and http://www.brooklinecan.org/agefriendly.html#TV. The SHOP Program between Brookline High School and Brookline Senior Center was featured on Boston 25 News on Thursday, February 22. The link to see the feature story can be found at https://t.co/9zECVvJDEd . The Brookline Senior Center Alzheimer's Walk Team photo and blurb were featured on the Your News page of the Brookline TAB on September 28. Ruthann was quoted in a recent article in the Commonwealth Magazine (http://CommonwealthMagazine.org/economy).  Brookline shared an article with the Chicopee COA in the October issue of the Blue Cross Blue Shield Medex quarterly publication, Healthy Times. Brookline Senior Center intergenerational volunteers were spotlighted on Wednesday, March 29 on BIG, the local TV channel. If you missed it, you can find the ½ hour program link on the BCAN website or on the BIG Facebook page  https://youtu.be/iDDCgi8vKCk. Patricia also updates the volunteer pages of the Town and BSC websites and contributes to the BCAN Volunteer page monthly. She urges everyone to check these websites (www.brooklineseniorcenter.org/, www.brooklinema.gov/) and http://www.brooklinecan.org/. Brookline Senior Center volunteers were featured in an article in the April, 2016 issue of the fiftyplus advocate entitled Volunteering: A Work of Heart at the Brookline Senior Center. The article can be found on line at www.fiftyplusadvocate.com
VOLUNTEER EVENTS & OPPORTUNITIES
SHINE: Open Enrollment for Medicare supplemental insurance has ended! However, SHINE (Serving Health Insurance Needs of Everyone) is administered by the Massachusetts Executive Office of Elder Affairs in partnership with Councils on Aging and other aging service access points. SHINE helps people on Medicare and seniors new to Medicare understand complex insurance options. SHINE volunteer counselors educate and provide unbiased help to choose an insurance program best for the individual.
SHINE trains counselors in a 2 days/week – 6 week course. Meetings to get support and meet with other counselors occur monthly. Once certified, you will be assigned to work 6 hours per week in a senior center or other public setting. If you are interested in becoming a certified counselor, call Dorene Nemeth, MetroWest Regional SHINE Director: 781 455 7555, ext. 202
VIBRANT

ZOOM CLASSES: The VIBRANT program is offering virtual group classes and individual technology training to introduce various programs and how to use them with access technology. Topics include an introduction to Zoom meetings, helpful reading applications, navigating ride sharing services, and much more! To get more information or request an appointment call Rachel Castle at 617-608-4150 or email rcastle@mabcommunity.org
MASS COMMISSION FOR THE BLIND: Help a visually impaired person by reading or shopping with them. No special skills needed. Call Kyle Robidoux, Director of Volunteer Support Services, Mass Commission for the Blind – 617 926 4312
BROOKLINE EMERGENCY FOOD BANK: The Brookline Food Pantry continues to be in need of donations of canned tuna, canned chicken, rice, cereal, lentils, macaroni and cheese, oatmeal, canned vegetables, diced tomatoes, and SHELF STABLE milk or juice.
REAP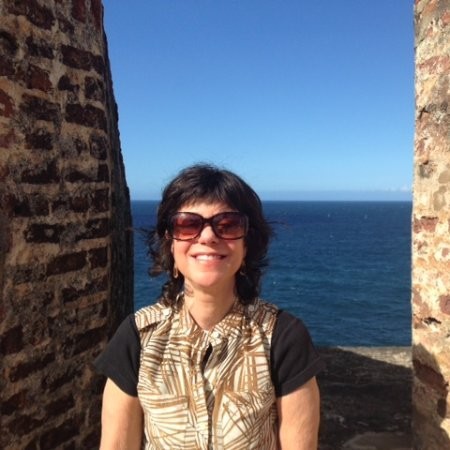 Waxman
Retirement Engagement Alternatives Program
The BSC partners with several other local organizations to offer opportunities. These include, but are not limited to: BrooklineCAN (BCAN), Senior Community Service Employment Program (SCSEP), Brookline Adult and Community Education, Executive Office of Elder Affairs and Brookline Town departments. In addition, opportunities exist for Tax Work-Off, and limited grant funded employment at the BSC for income qualified Brookline residents.
The REAP program provides free services: individual consults about skills and interests, skills based workshops and training for employment seekers, employer/employee matching service, consultation and matching for participants seeking meaningful volunteer opportunities and opportunities to network and explore avenues and options for self-fulfillment. To enroll: 617 730 2767 or email Deidre Waxman at dwaxman@brooklinema.gov
Brookline Seniors – Boomers & Beyond – are eligible to receive free individual help with resumes, cover letters and LinkedIn profiles as well as tips on phone, skype, in-person and mock interviews. Patricia Burns: 617 730 2743 or email her at pburns@brooklinema.gov