Valentine's Day Traditions in Boston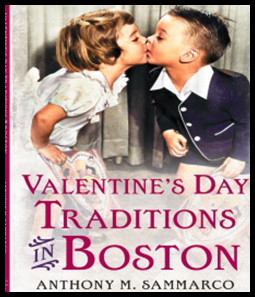 On Wednesday, February 8 at 1:00 pm at the Senior Center, local author Anthony Sammarco will discuss the history of Valentine's Day, with references to his book "Valentine's Day Traditions in Boston." Discussions will cover Valentine's start in Ancient Rome to Esther Allen Howland "the Mother of the American Valentine."
This book is a fun and interesting way to recall the holiday from the exchange of Valentine cards in school to the cards, candy, and flowers we send or receive as adults to and from our Valentine.
It is estimated that 200 million valentines are sent each year in the United States through major card companies such as Hallmark, Norcross, Gibson, and Rust Craft.
Mr. Sammarco will also discuss the more outré Sailor's Valentines, Vinegar Valentines, and Krampus Valentines.
Please register at 617-730-2770.