Special Programs By Laura Wetzler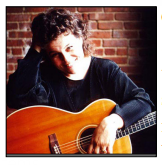 On Monday, June 12 at the Senior Center, join us for two special programs by singer, songwriter, guitarist, recording artist, and lecturer Laura Wetzler.
10:30 am: The Music Rescuers: Mendelssohn, Mlotek & Rubin Explore the role of collectors and archivists in their struggle to save music that would have been lost to the world without their work. Hear heroic stories of musicians and scholars in a race against time and history to document precious cultural voices before they are lost forever.
1:30 pm: Souls On Fire! Song poets and Social Change Join us for a concert that explores the songs, singers and songwriters that have helped fuel social justice/civil rights movements in the U.S. in the 20th century. Featuring both original songs & a celebration of vision, action and change as expressed through the voices of such artists as Robeson, Odetta, Aretha, Seeger, Baez, Dylan, and others.
Please register at 617‐730‐2770.
Many thanks to Centre Communities of Brookline for co‐sponsoring these programs!