Scan and Make a Plan! Part 2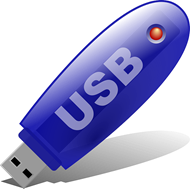 The Brookline Office of Emergency Management is coming to the Senior Center on Thursday, September 15 at 1:00 pm for the second part of our "Scan and Make a Plan!" program. Organizing and safeguarding your vital   documents will give you peace of mind and will ensure you have access to essential medical and prescription information and help you avoid additional stress.  Our program offers scanning of vital  documents on a free USB key. Our scanners have no internal memory and are not connected to the computer or the internet. The documents scanned go directly to the key which will be handed over to the resident. We also provide easy to follow instructions on how to password protect the key. We highly recommend that the key be put in a safe place and not with the  papers that were just scanned. PLEASE NOTE: Anybody can come to Part 2, even if they didn't attend Part 1 last month.
Please register at 617‐730‐2770.