Irish Music in America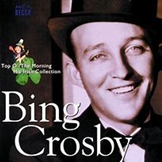 On Wednesday, March 29 at 1:00 pm at the Senior Center, 
John Clark and his Great American Music Experience will present a music education program on Irish Music in America. With the influx of Irish immigrants to America came a treasure trove of great music, the best of it featured in this program.
Early in the century John McCormack was the most famous Irish tenor and early Broadway star Chauncey Olcott's life and songs inspired the film, My Wild Irish Rose. Danny Boy and Tura Lura Lura also originated 1910s. Popular part-Irish crooner Bing Crosby recorded two albums of Irish songs in the 1940s and scored big with hits like Galway Bay and McNamara's Band. Most of the songs you'll hear are either traditional Irish ballads (Molly Malone and The Water is Wide) or Irish folk songs that tell dramatic and sometimes even violent tales. You'll learn the stories behind familiar songs like The Black Velvet Band, The Irish Rover and Whiskey in the Jar. This festive program concludes with a silly sixties hit written by Shel Silverstein that tells the "real story" of the origins of The Unicorn. Other Irish artists featured here are the Dubliners, the Chieftains and the Clancy Brothers. So bring out the shamrocks and shillelaghs, pour me a Guinness and don't be forgettin' the wearin' of the green (even though St Patrick's Day will have already passed).
Please register at 617-730-2770.