"Go Bag" Presentation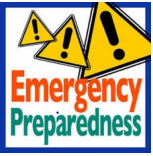 Emergencies are, by definition, unexpected and disruptive. Whether it is a medical emergency, a flood in our building, or a complete loss of power in the neighborhood, preparing for such events will help us fare
better and be more resilient. Having a go bag at the ready in case you must leave in a pinch for a
few days is a very important tool in emergency preparedness. Imagine having to pack for a long weekend…only you have just a few minutes to do so. Join the Brookline Health Department and Office of Emergency Management on Monday, May 8 at 11:00 am at the Senior Center to learn how to create a go-bag tailored to your needs. There will be swag for all attendees, and you will be entered into the raffle to win a complete go bag!
Please register at 617-730-2770.