Need A Senior Charlie Card?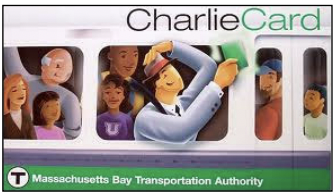 Do you need a new or renewed Senior Charlie Card? Volunteers from the TRIPPS Program at the Senior Center will be on hand Wednesday, September 13 from 10:00‐11:30 am to help process new and renewal Senior Charlie Cards with the MBTA online application form. For more information about applying online visit: https://www.mbta.com/fares/reduced/senior-charliecard Senior Charlie Cards offer a 50% discount on the subway, bus and Commuter Rail.
Please call the Senior Center at 617-730-2644 to schedule an appointment.