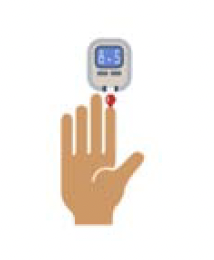 DIABETES INFORMATION SESSION
In honor of World Diabetes Day this month, please join us at the Senior Center on Thursday, November 17 at 1:00pm for this special collaborative presentation by students from two organizations of the Massachusetts College of Pharmacy and Health Sciences (MCPHS): AphA Academy of Student Pharmacists Operation Diabetes & Faculty and Student Community Outreach Program (FASCO). The presentation will focus on the following:
What is Diabetes?
Diabetes Medication Management and Adherence
Lifestyle Modifications for Diabetes Management
OTC Considerations for Diabetes Management
The presentation should be 1 to 1.5 hours based on the content and time for questions. Please register at 617‐730‐2770.