The Richness & Themes of Young Adult & Children's Literature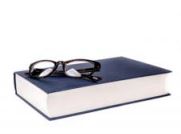 Like other forms of literature, young adult and childrenʹs literature is rich with interesting themes and messages. We are excited to read some of the literature that we read as children and teens ourselves, or that we read to our own children and grandchildren, and to discuss and share the memories and messages the books hold. On Wednesdays, November 1‐January 10 at 1:30 pm at the Senior Center, let's come together to read and discuss amazing young adult and childrenʹs literature! We'll read award winning classics and more: Where the Sidewalk Ends, The Rainbow Fish, Where the Mountain Meets the Moon, The Dot, Harry Potter & The Sorcererʹs Stone, The Westing Game, and The Runaway Bunny. We'll write our own book reviews and journal about our responses to these treasures. Relevant word search and crossword puzzles will add to the fun. Please note: NO classes on November 22, December 13, and December 27. Attendees can purchase books on their own or borrow them through the Senior Center's partnership with the Brookline Library.
Register with Jamie at jjensen@brooklinema.gov or 617-730-2753 and specify which books you already have.