Brookline Senior Citizen Police Academy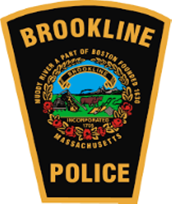 Join the Brookline Police Department at the Brookline Senior Center for a six week program on Mondays from 1:00 – 2:30 pm starting March 6.
This program is designed to give participants an understanding of the Brookline Police Department and its operations. Meet members of the Brookline Police Department in their various roles, learn crime prevention strategies for protecting yourself from crime (including scams and social media safety), and learn about other departments that work with the Police to ensure safety (such as the Fire Department and SRT (Special Response Team)
For the last session, participants will get a tour of the Public Safety Building. Space is limited.
Please register at 617-730-2770