Booklet Making Workshop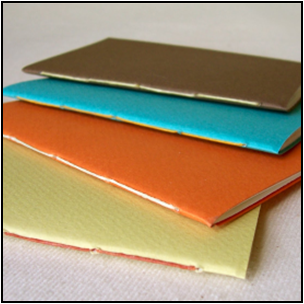 Do you like to make arts and crafts? Do you like to journal? Or maybe you have stories or poems you want to collect together in a book? If so, please join M, our Social Work Intern, for a booklet making workshop on Tuesday, April 18 from 1:00-2:30 pm at the Senior Center.In the workshop, we'll be hand-sewing 5.5 x 8.5 inch booklets with blank pages for journaling or with pages printed with writing  of your choice. We'll also take time to add drawings, pictures, or other things to decorate our booklet covers as we'd like. If you would like to print out your own writings to include in your booklet, please let us know when you register, and M will be in touch with a Microsoft Word template and instructions.
Space is limited, so please register at 617-730-2770.