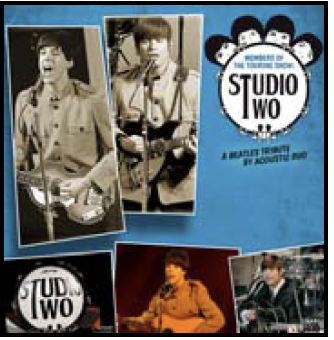 BEATLES TRIBUTE BAND CONCERT
On Wednesday, November 30 at 1:00pm at the Senior Center, join us for a concert from Studio Two; an acoustic
duo offering melodic, harmonious, Beatles stripped down and intimate. Ever wonder what it would be like to be serenaded by Lennon and McCartney? Wonder no more! Come see members of the touring show, Studio Two The Beatles Tribute, and see for yourself why The Boston Globe voted them ʺThe BEST Beatles tribute band in New England"(2019). Please register at 617‐730‐2770.