A Slice of Boston History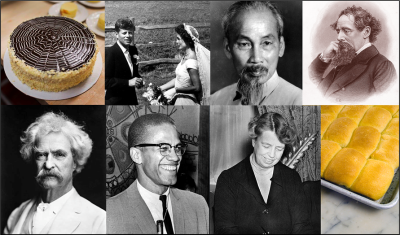 What do Harvey Parker, Mark Twain, Eleanor Roosevelt, Charles Dickens, Boston Cream Pie, John F. Kennedy, French opera, Emeril Lagasse, John Wilkes Booth, Ho Chi Minh, and Parker House Rolls all have in common? The iconic and historic Omni Parker House‐the subject of House Historian Susan Wilson's fascinating lecture, "A Slice of Boston History." Please join us at the Senior Center on Thursday, September 15 at 1:00 pm for this exciting talk. Susan Wilson is an award‐winning photographer, author, and public historian who has written and lectured about Boston history for the past three decades. She is a Scholar at Brandeis University's Women's Studies Research Center and the official House Historian of the Omni Parker House. Her most recent book about the Parker House, Heaven, By Hotel Standards (2019) is available on Amazon (be sure to order the blue‐covered 2019 edition rather than earlier version), but Susan will also bring some books with her. Co‐sponsored by The Key Senior Care Services.
Please register at 617‐730‐2770.